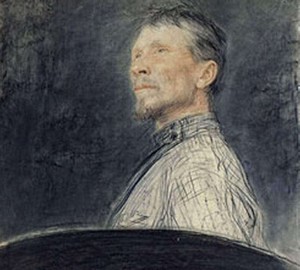 Year of birth: August 27, 1862
Date of death: September 25, 1930
Country: Russia
Locations of the artist's works: Tretyakov Gallery Russian Museum
Biography:
Artist-painter A.E. Arkhipov was born on August 15, 1862, in the village of Egorovo, Ryazan Province. His life was full of spiritual dedication to his favorite cause and service to the beautiful. In his soul burned an inexhaustible torch of inspiration. He lived simply, easily and freely, but at the same time showed great diligence and persistence in devoting himself to art. Thanks to his talent a lot of brilliant paintings were born, which are appreciated, loved and revered by our contemporaries. Abram Arkhipov (Pyrikov) grew up in a family of freed peasants. His parents were poor, country people, belonged to the landowner Sergei Chufarovsky, and were later let go to live a free life. Abram's father and mother loved each other very much and lived soul to soul, giving their son much care and attention. The boy studied at the local school, where he showed great ability in drawing. He befriended the village children, loved nature and animals. His parents encouraged the son's passion for drawing and saved up money to continue his professional education. In 1876 they sent the boy to study in Moscow. In the capital young Abram entered the College of Painting, Architecture and Sculpture. He studied successfully and excellently, showing great interest and diligence in the sciences. His favorite teachers and mentors were painters Perov, Savrasov, Makovsky, Polenov. Great persistence and dedication helped him to become a true master of his craft. The young man actively participated in various exhibitions, and everywhere his works found public recognition. In 1883 Abram Efimovich entered the Academy of Artists, but did not finish it and returned to his native school. Here he led teaching activities, heading the class of nature. A particular success enjoyed his artwork "Girlfriends, or visiting the sick," in which he portrayed his mother, who has lost interest in the world because of illness. She is carefully visited by a neighbor. For this picture the artist was awarded a silver medal and the title of class artist. In 1888, he and a fellow student went on a trip to the Volga, where friends were engaged in artistic creation, discussing their plans, making sketches. Abram was conquered by the vastness of this beautiful land, which resulted in the creation of the painting "On the Volga". Plein air landscape conquered the whole capital! It combined a genre theme and poetic lyricism. Arkhipov was an honorary member of the Association of the Wanderers. The artist paid much attention to the Russian north. He wrote excellent landscapes with its beautiful, harsh nature and wooden architecture, filled with original colorful flavor of this wonderful region. He was attracted by the theme of peasant life and villages. He adored creating portraits of peasant women who captivated his eyes and imagination with their appearance and clothing. The artist traveled to France, Germany and Italy. In 1924, he joined the Association of Artists of Russia. In 1927, the master of brush A.E. Arkhipov was awarded the title of National Artist of the Republic. In life, the artist has not found a family. His relative Alla Bedina continued his artistic work. Arkhipov left this world on September 25, 1930. His artistic creations are kept in museums and galleries in cities across Russia.
Paintings by Arkhipov
The Ice Has Broken.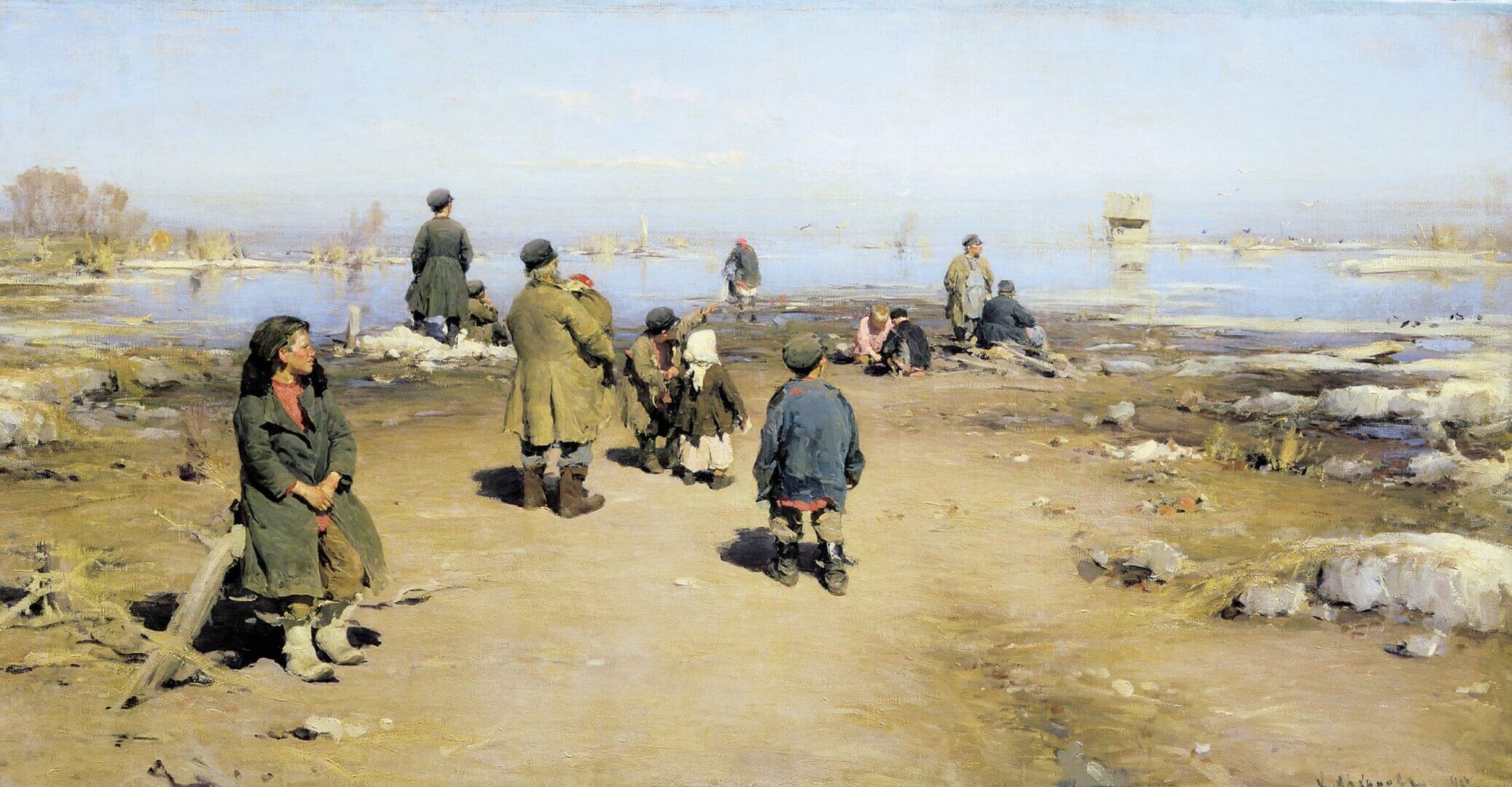 Along The Oka River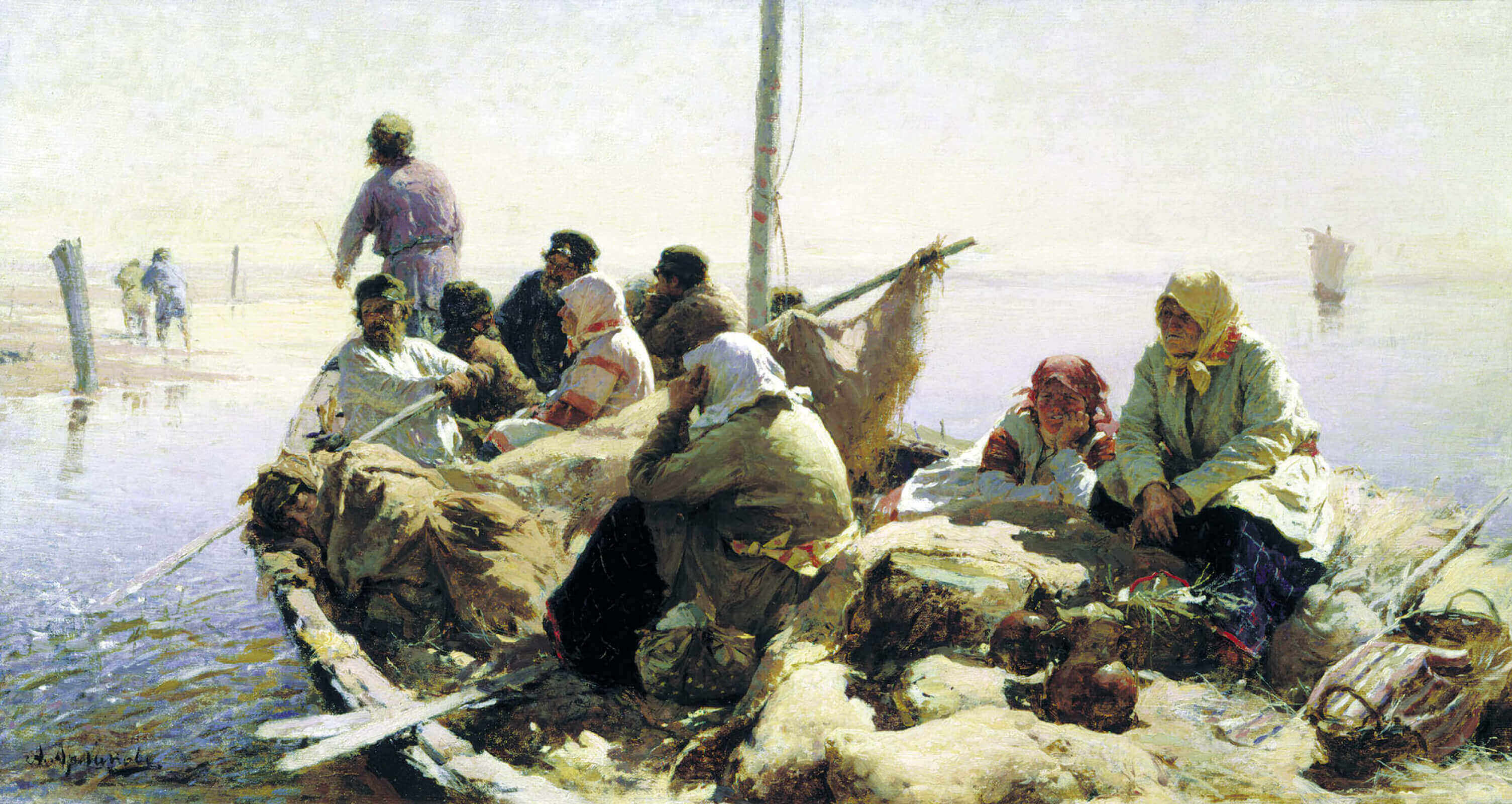 Laundresses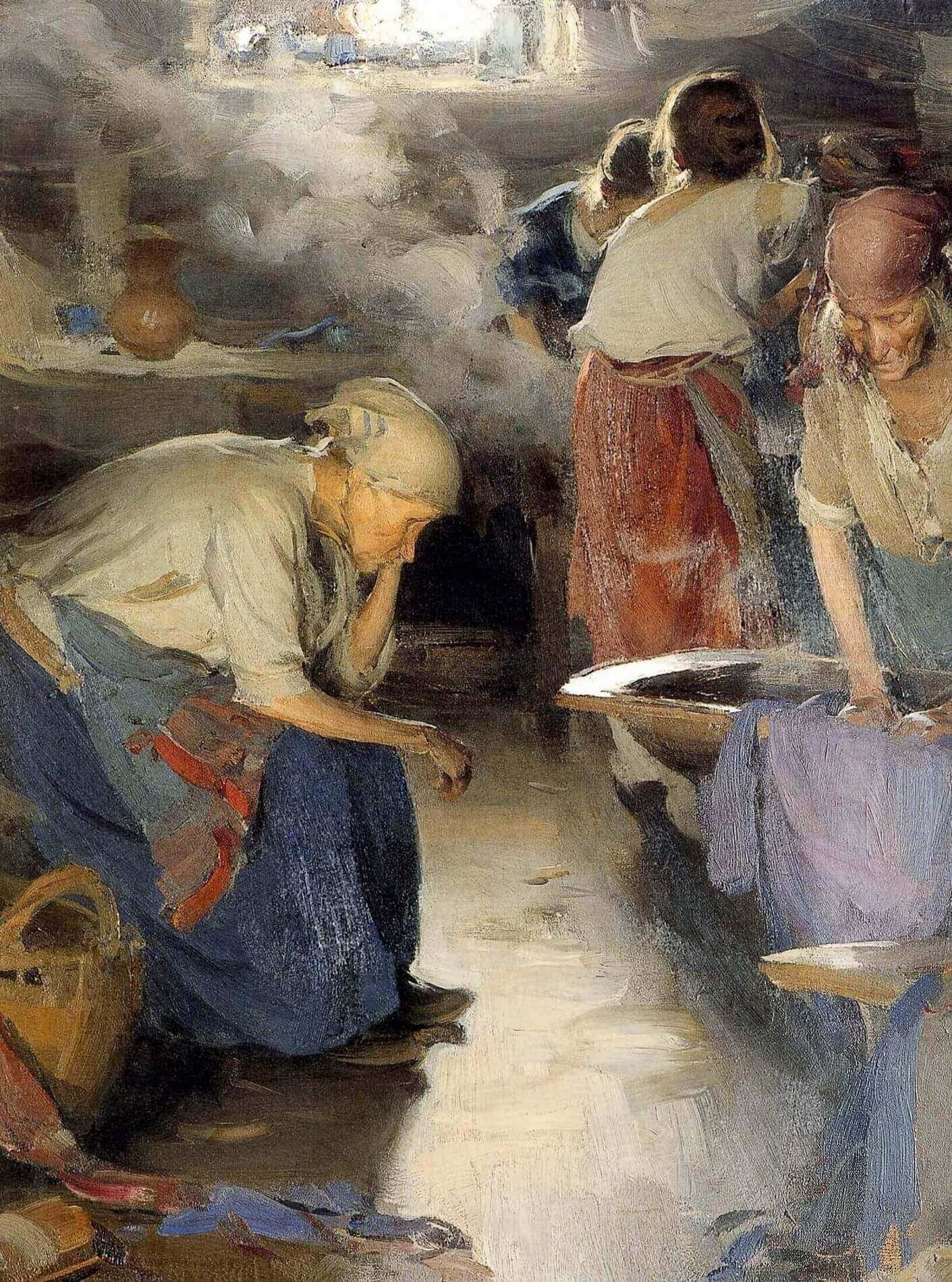 Radonitsa