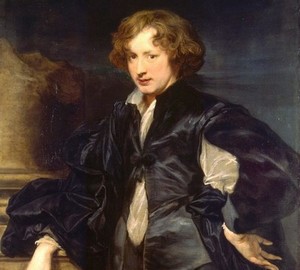 Year of birth: March 22, 1599
Date of death: December 9, 1641
Country: Holland
Locations of the artist's works: Metropolitan Museum Louvre Hermitage Prado Museum Uffizi Gallery
Biography:
The city of Antwerp is famous for its natives, of which Antonis van Dyck is also one. He was born on March 22, 1599. The father of the future artist was a wealthy merchant – a cloth merchant. They had a house in the heart of the city. Antonis was the 7th child in the family, though his brothers and sisters were his step-sisters. After his mother's death in 1607, Antonis was sent to the disciples to Henrik van Balen. Here he spent the whole 4 years. Since 1614, Antonis van Dyck began to work independently. His first work the young artist wrote when he studied at the Guild of Artists of St. Luke. At that time, van Dyck became close with Rubens and began to work in his studio, helping to finish, and sometimes to paint some of the orders. It was at his suggestion, van Dyck took part in the painting of the Church of the Jesuits. Working together with Rubens, Antonis mastered the art of drawing very quickly, and tried to imitate his teacher, but soon began to draw pictures of their own style. Very clearly van Dyck showed himself in the portrait and quickly gained fame for it. His most famous portraits are "Portrait of James Stuart", "Portrait of Louis XIV", "Self-Portrait with Sir Endymion Porter" and others. Despite the fact that van Dyck was a Flemish and was attached to Rubens, he still moved to Italy in 1621. Here he lived for about 6 years. He toured many Italian cities and became acquainted with the art of Italian artists. He was particularly attracted to the paintings of Titian. It was in Italy that he created many of his famous portraits. Van Dyck was working mainly at this time in Genoa. In 1627, returning to his hometown, van Dyck became the court painter of Isabella. Now his works were to include not only portraits of "ordinary" people, but also the Flemish nobility. In 1632, the artist moved to London. Here van Dyck feels great. He received a title of nobility, as well as a gold chain of knight. One could say that the artist's dream came true, because his models become persons of the London aristocracy. In fact, little is known about the life of Antonis van Dyck. There were many rumors, for example, that he was engaged in alchemy, although the evidence was not. Van Dyck was short, well built, charming, always dressed "with a needle", was good-natured and hospitable. Married in 1639 to Mary Rathven – a young maid of honor to the queen – the artist entered the ranks of the English nobility. By the end of his life, the artist had a lot of work to do. He even traveled to Paris to take part in the murals of the Louvre galleries. He died on December 9, 1641.
Paintings by Antonis van Dyck
Cupid And Psyche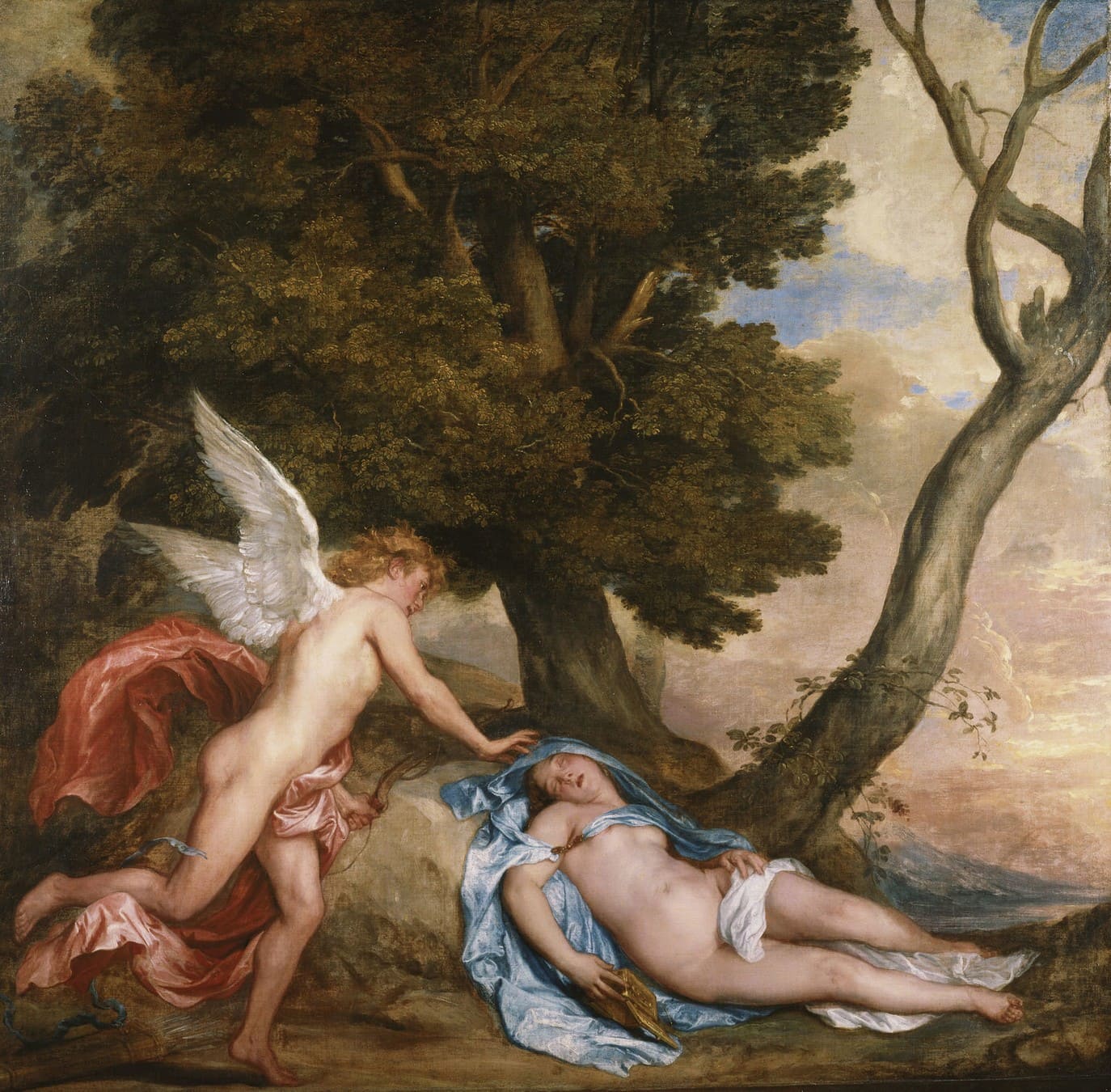 Self-Portrait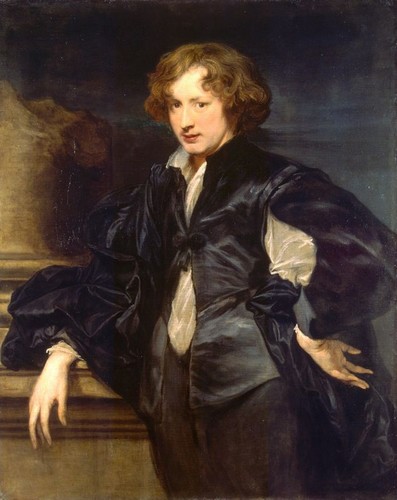 Self-Portrait With A Sunflower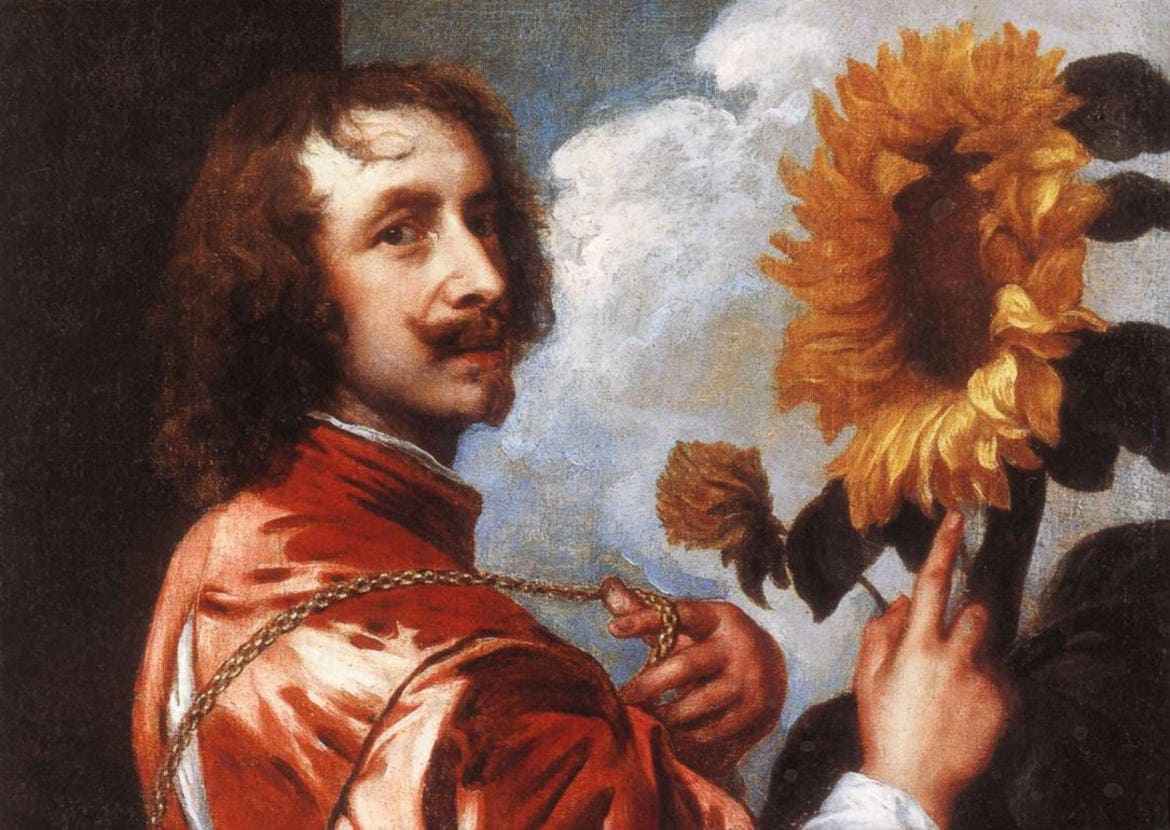 Self-Portrait With Sir Endymion Porter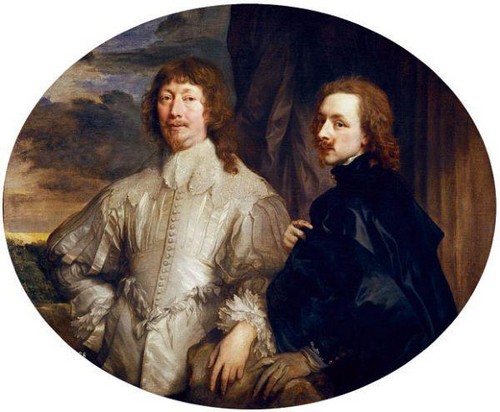 Equestrian Portrait Of Charles I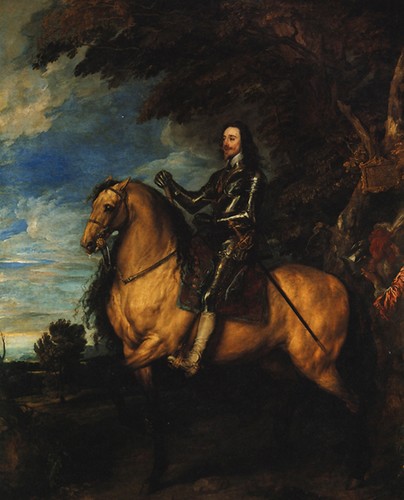 Portrait Of James Stewart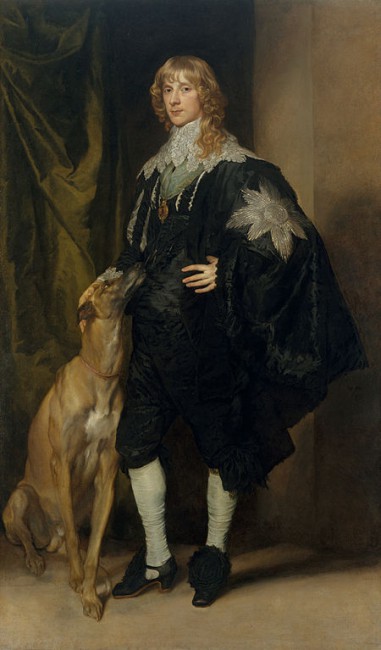 Portrait Of Charles I, King Of England, In Three Angles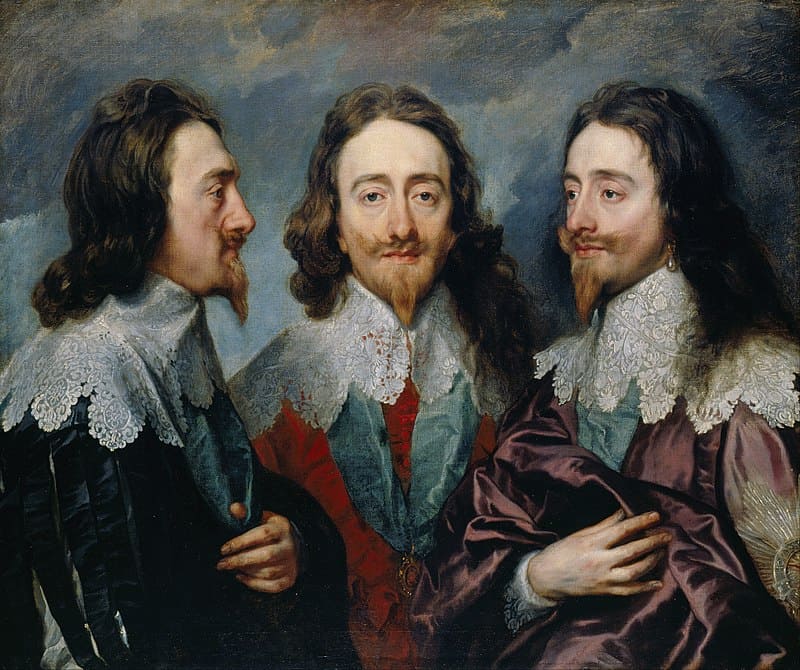 Portrait Of Marguerite Of Lorraine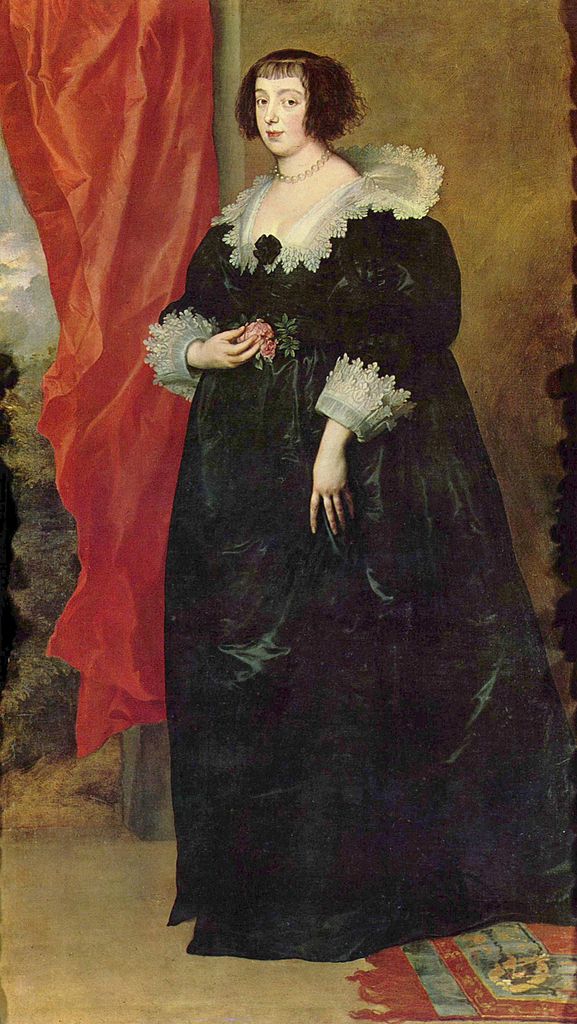 Portrait Of A Knight With A Red Armband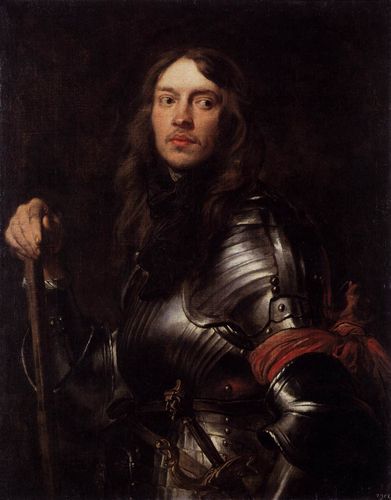 St. Bruno