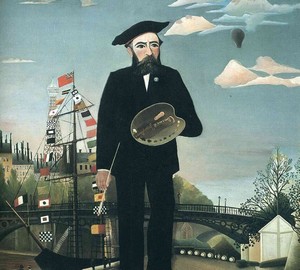 Year of birth: May 21, 1844
Date of death: September 2, 1910
Country: France
Locations of the artist's works: Museum d'Orsay Pushkin State Museum of Fine Arts National Gallery (London)
Biography:
Could the modest self-taught artist have imagined that many decades later his dream would come true – France would be proud of him. Henri Rousseau – the discoverer of the "primitivism" style – occupies a worthy place among the most famous representatives of painting. The native of the small town of Laval, in the west of France, appeared to the world on May 21, 1844. His father sold tin products of his production. His mother took care of the house and children. The family lived more than modestly. In 1851 their house was sold under the hammer for debts. His parents left town, but Henri stayed at the school where he was studying at the time. He did not shine with special knowledge, but he received a diploma. The naivety and simplicity of the young man made him easy bait for swindlers. The further way of life quickly became a crossroads: either prison or long years in the army. He chose to serve the Fatherland, and in 1864 he enlisted in an infantry regiment. Four years later, Rousseau was forced to leave the service and returned to his family: his father had died suddenly. Henri found a place in the city's customs office. He was never given difficult commissions and, unencumbered by work, he spent all his free time drawing. At first they were small sketches, which over time grew into paintings that no one understood and did not want to acknowledge. "Customs officer," Rousseau's nickname in the circle of artists, had no right to great art – that was the opinion of the majority. The very first works that have survived to this day are dated 1880. Unrecognized genius tried to exhibit his paintings in the famous salons. At first they simply did not want to take, and then exhibited for fun. The paintings caused roars of laughter. In 1886, his work was given a place in the Salon des Independents and he has exhibited there every year since. The thorny path to stardom was not only overshadowed by public rejection. In 1869 Rousseau married Clémence Boitard. Of the nine children born to them, only two survived. His wife was weak in health and left Henri in 1888. To her, his beloved, he dedicated a touching waltz "Clémence. After retiring in 1893, the master devoted himself entirely to painting. This is the time when his best paintings were born. Henri first receives positive reviews of his work from notable artists: Picasso, Renoir. 1899 – Rousseau officially gets married for the second time to Josephine Nouri. She helped her husband a lot, but in 1903 the artist was widowed again. On September 2, 1910, Henri Rousseau died. He died in a hospital for the poor from blood poisoning. There is very little information about Rousseau's life. None of his contemporaries wrote books about him, did not compile forms. The biography of the famous crank gradually becomes covered with myths and legends, as mysterious and enigmatic as his paintings.
Paintings by Henri Rousseau
Jaguar Attacking A Horse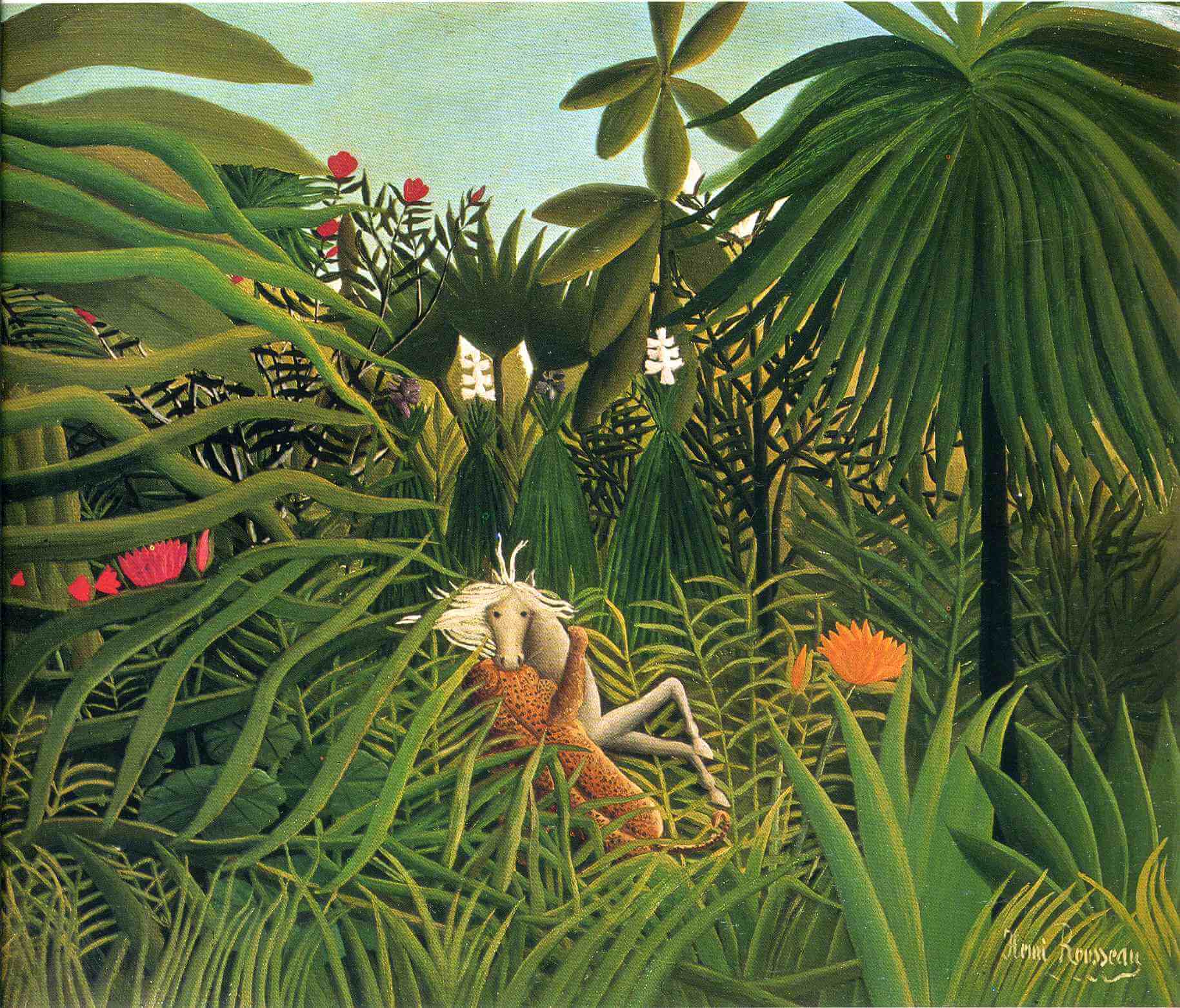 Attack In The Jungle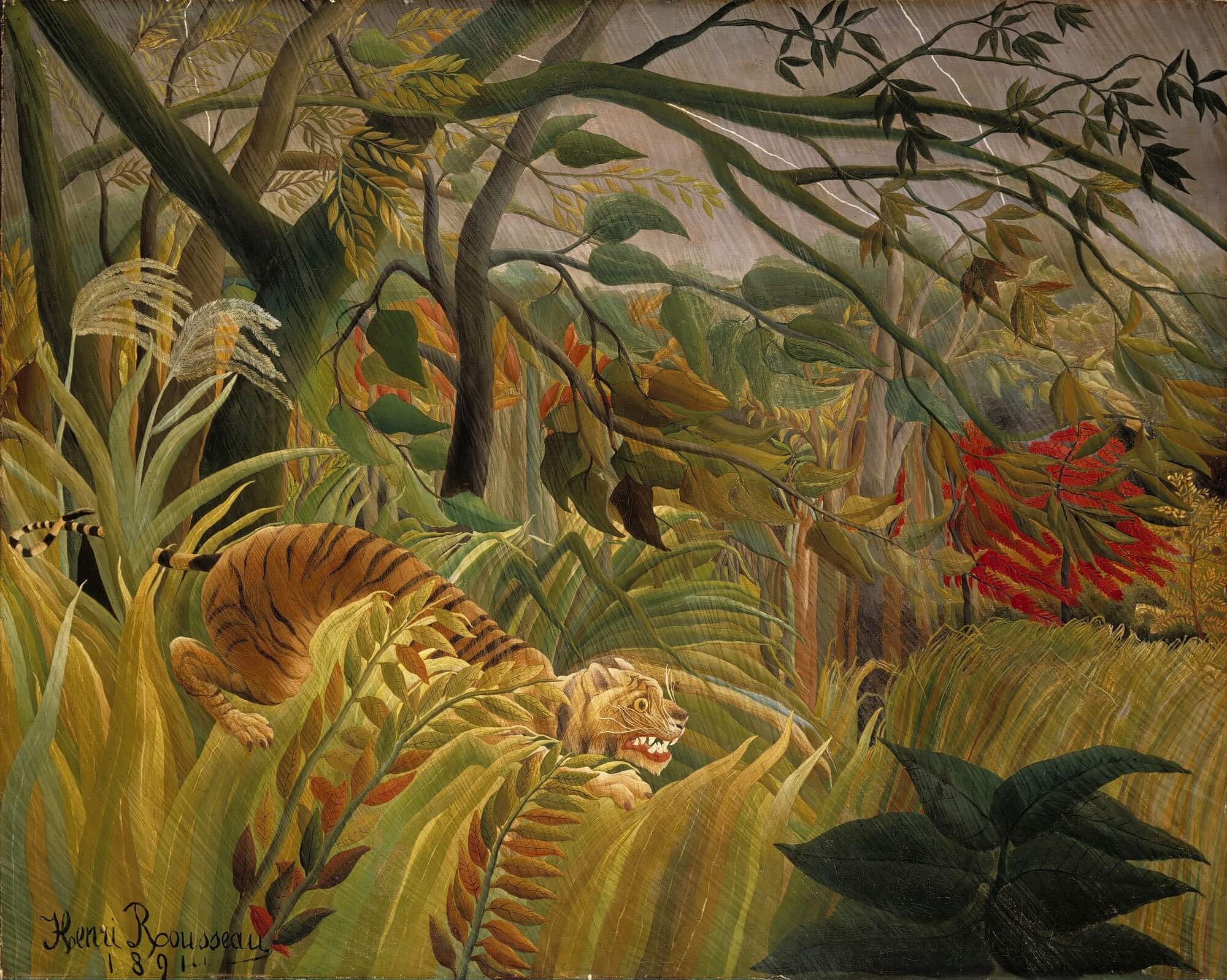 Jadwiga'S Dream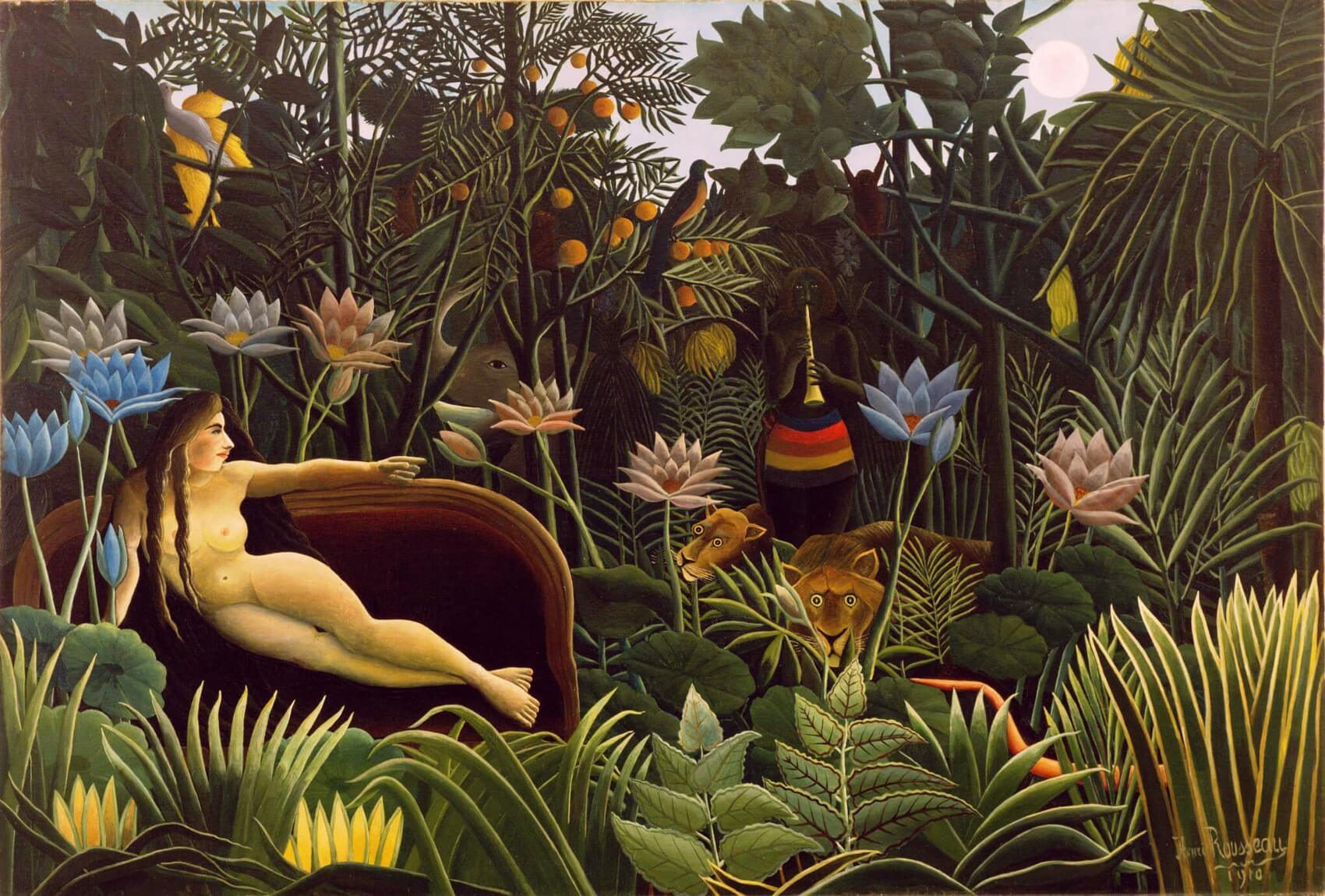 A Tropical Forest With Monkeys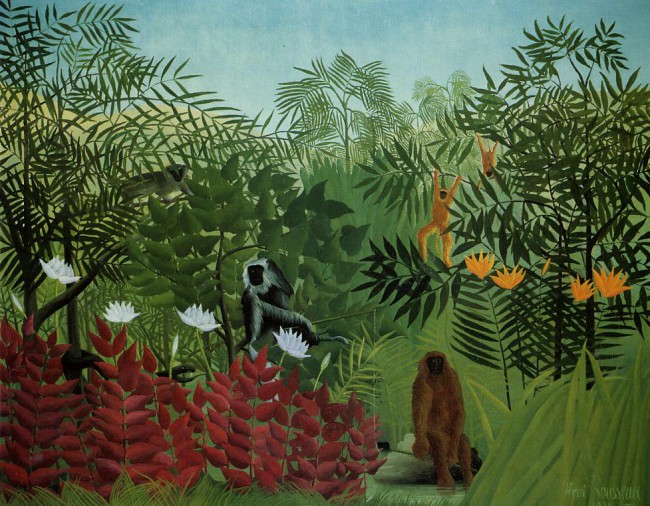 Snake Charmer