Year of birth: April 26, 1798
Date of death: August 13, 1863
Country: France
Locations of the artist's works: Louvre Hermitage National Gallery (London)
Biography:
Eugène Delacroix was born near Paris on April 26, 1798. It is still unknown who Eugène Delacroix's father was. Whether Charles Delacroix, a famous official, or the child was illegitimate and the father was believed to be Charles Talleyrand, the minister of foreign affairs in France. Eugène grew up a very flighty boy. His childhood friend was Alexandre Dumas, who wrote about Delacroix that by the time he was three, he was already hanging himself, poisoning himself and burning. All of this happened to Eugène Delacroix by chance, but not without his help. Already studying at the Lycée, and having shown his artistic talent, Delacroix became calmer. He even received diplomas for his work, as well as for his knowledge of classical literature. Eugène Delacroix picked up his drawing inclinations from his mother, whose name was Victoria. But it was Delacroix's passion for painting that originated in the heart of Normandy. His uncle was a painter and often went there to paint landscapes. Parents of the future artist died early, and Eugene initially lived with his sister, until she fell into financial difficulties. Then Delacroix faced the problem of how to live further? His choice was painting. He entered the studio of Pierre Narcisse Guerin. In 1816 Delacroix enrolled in the school of fine arts, where he taught Guerin. There he gained much knowledge, but the real lessons for him were visits to the Louvre, where he met Theodore Géricault and Richard Bonington – talented young painters. Communicating with young artists was good for Delacroix. He evolved, became more well-read, became acquainted with the works of Shakespeare, paintings by Rubens and Titian. In 1818 Delacroix posed for Theodore Géricault when he painted Raft of the Medusa. It was an extraordinary painting that marked the beginning of French Romanticism, an event that Eugène Delacroix witnessed. In 1832 Delacroix and a group went to Morocco on a diplomatic mission. This trip played a huge role in changing the artist's drawing style. He saw Africa in a way he had imagined. Having made a huge number of sketches there, they have developed into remarkable paintings on arrival in France. By this time Delacroix had already begun to receive personal commissions, including painting ceilings in the Louvre. For 12 years he worked for the church of Saint-Sulpice, painting frescoes. By 1835, Eugène Delacroix was seriously ill. His illness was related to his throat, which could not be cured, and which led to his death. He died in Paris on August 13, 1863.
Paintings by Eugène Delacroix
Algerian Women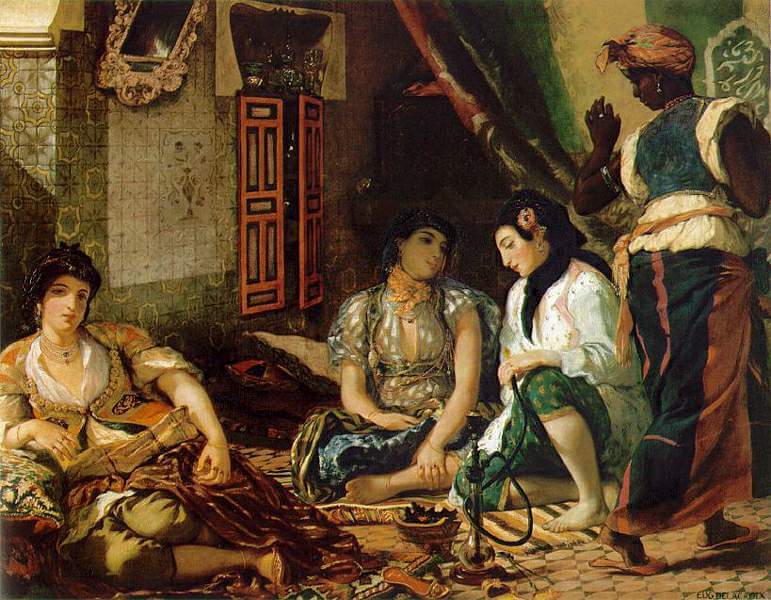 Christ On The Sea Of Galilee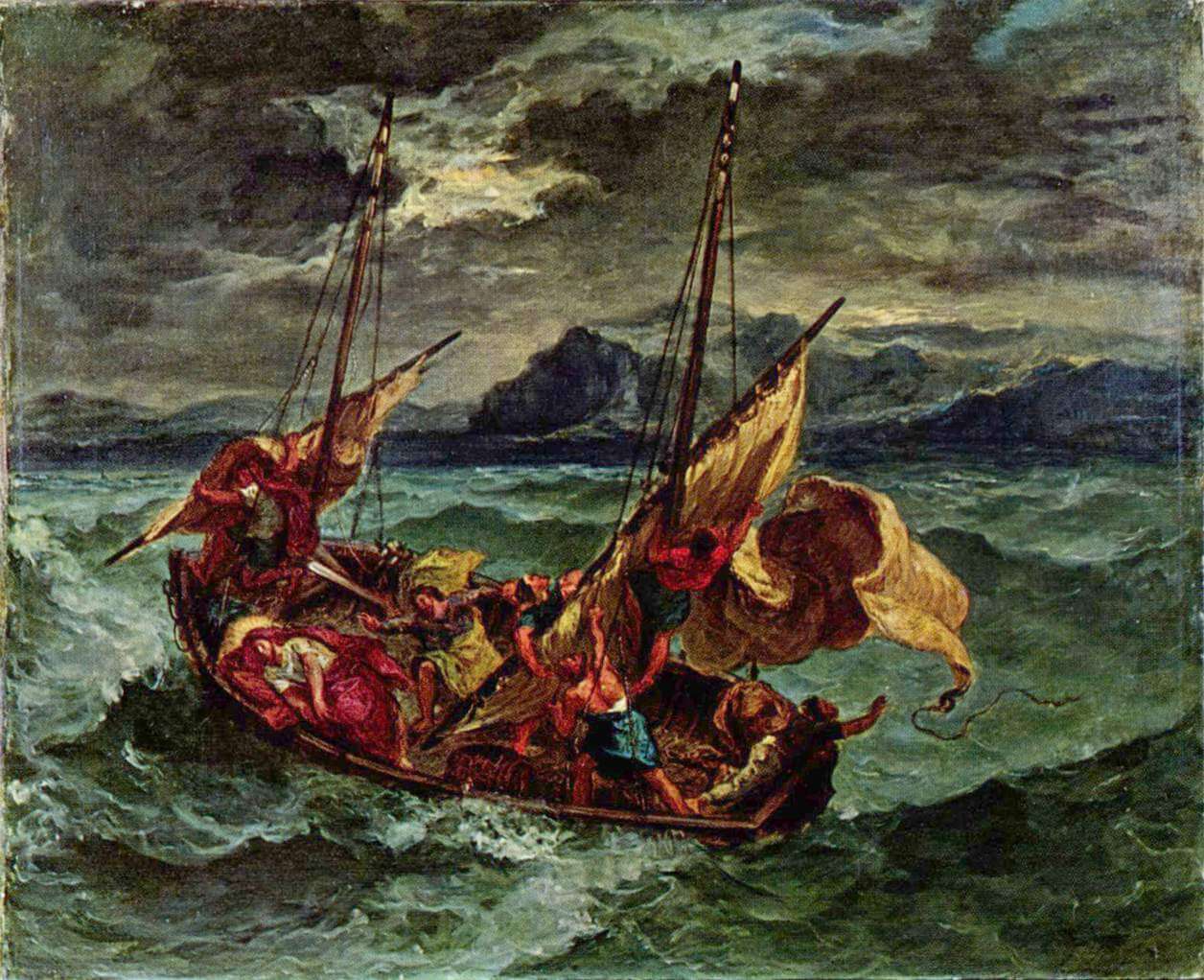 The Entry Of The Crusaders Into Constantinople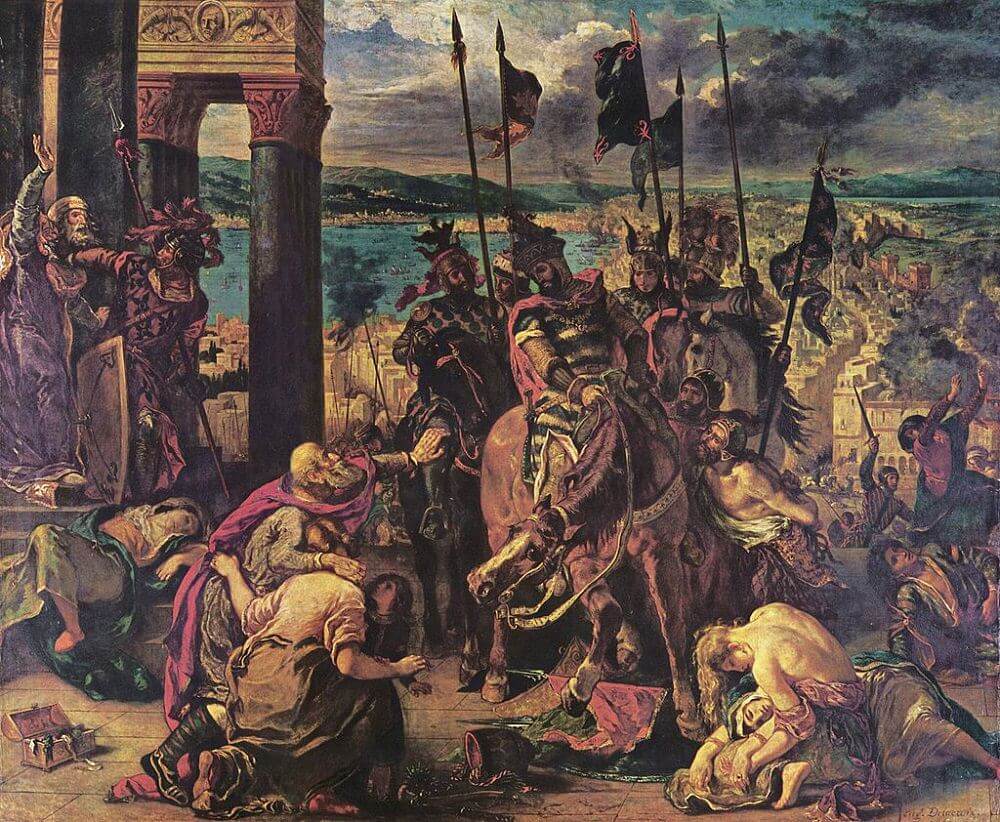 Fanatics Of Tangier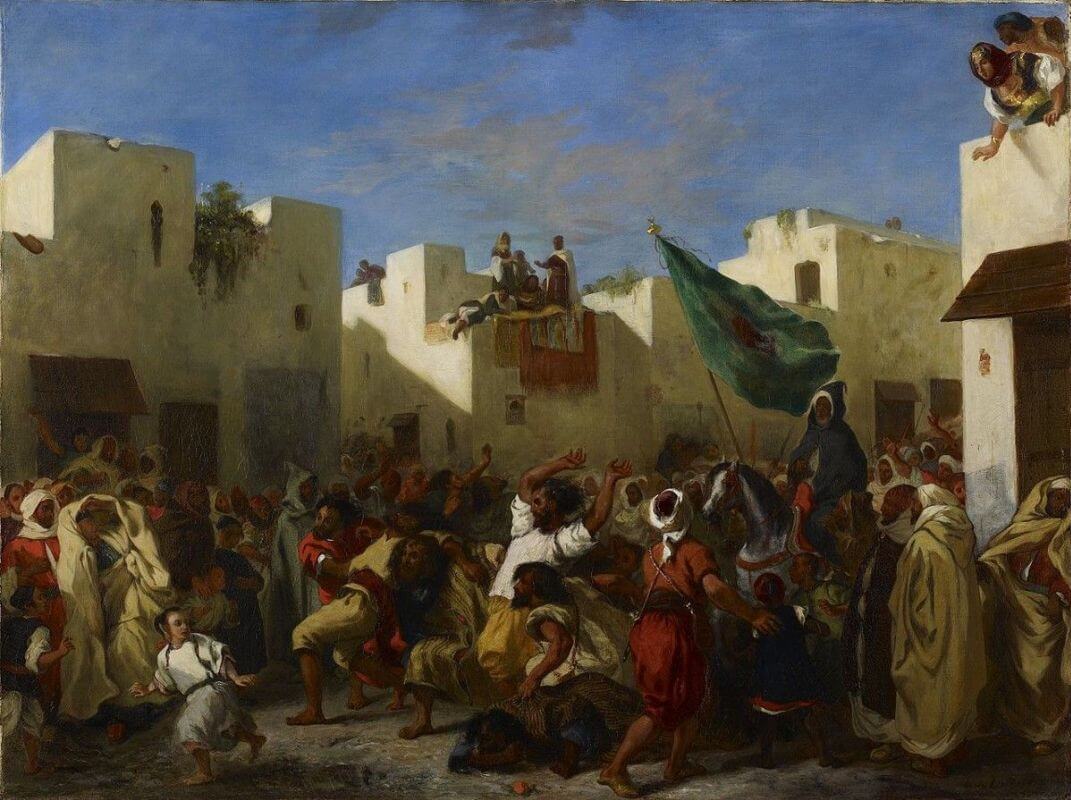 Greece At The Ruins Of Missolonga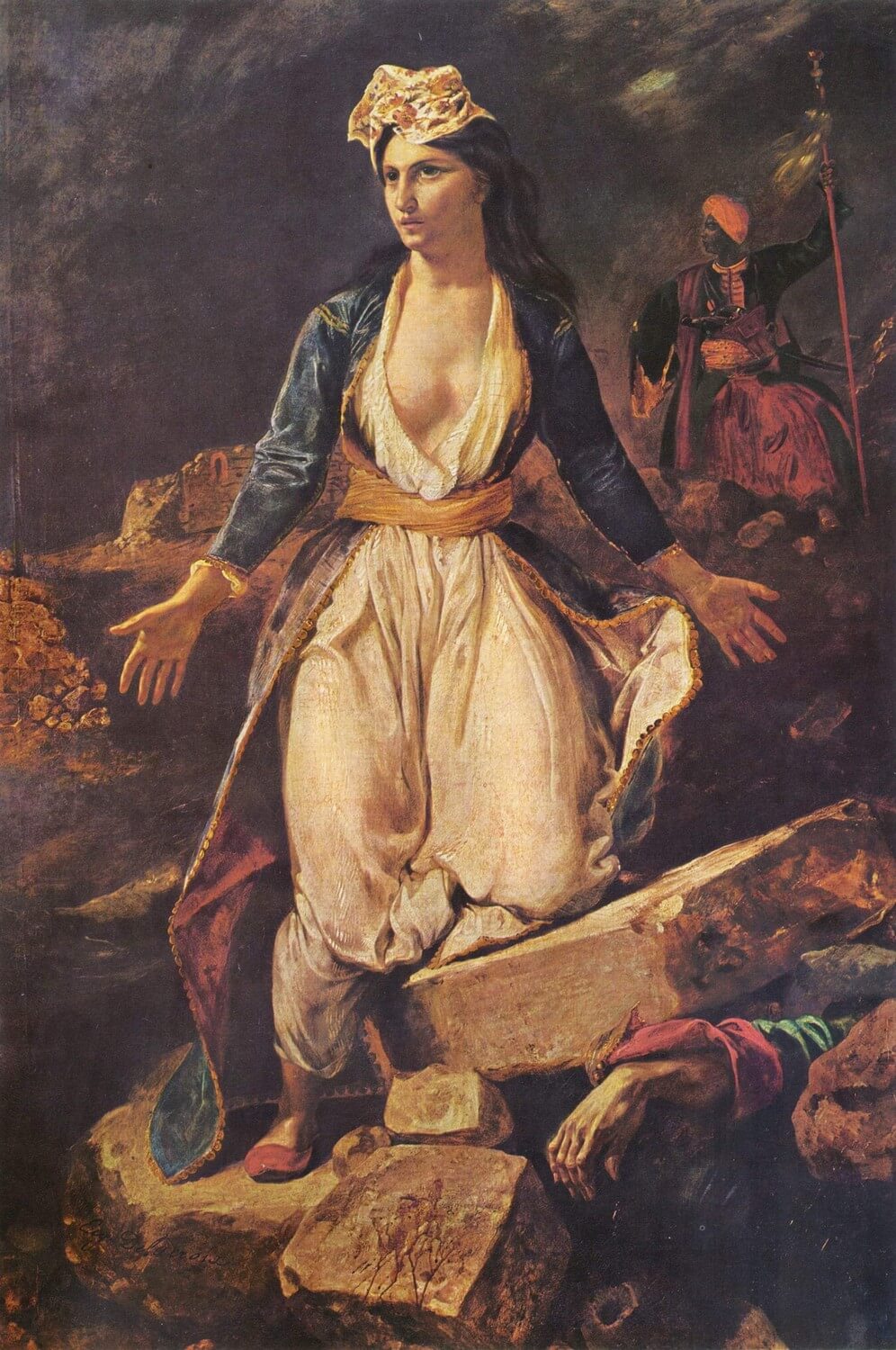 Portrait Of George Sand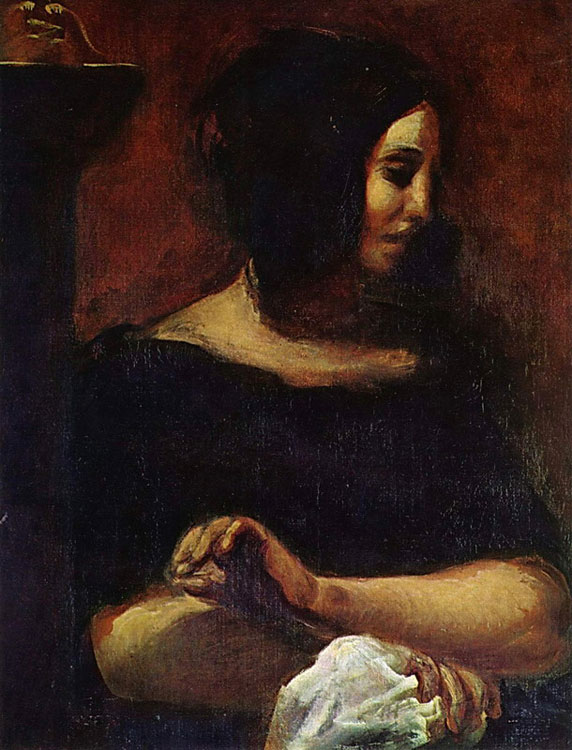 Dante'S Rook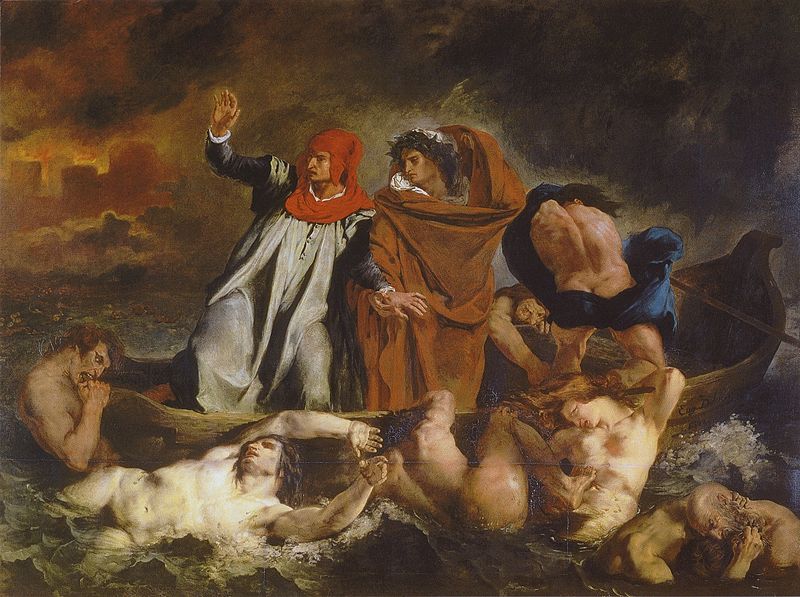 Hunting Lions In Morocco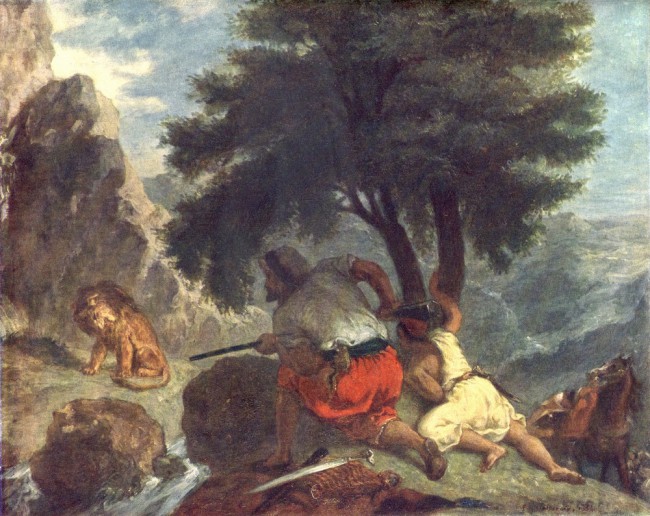 Ovid Among The Scythians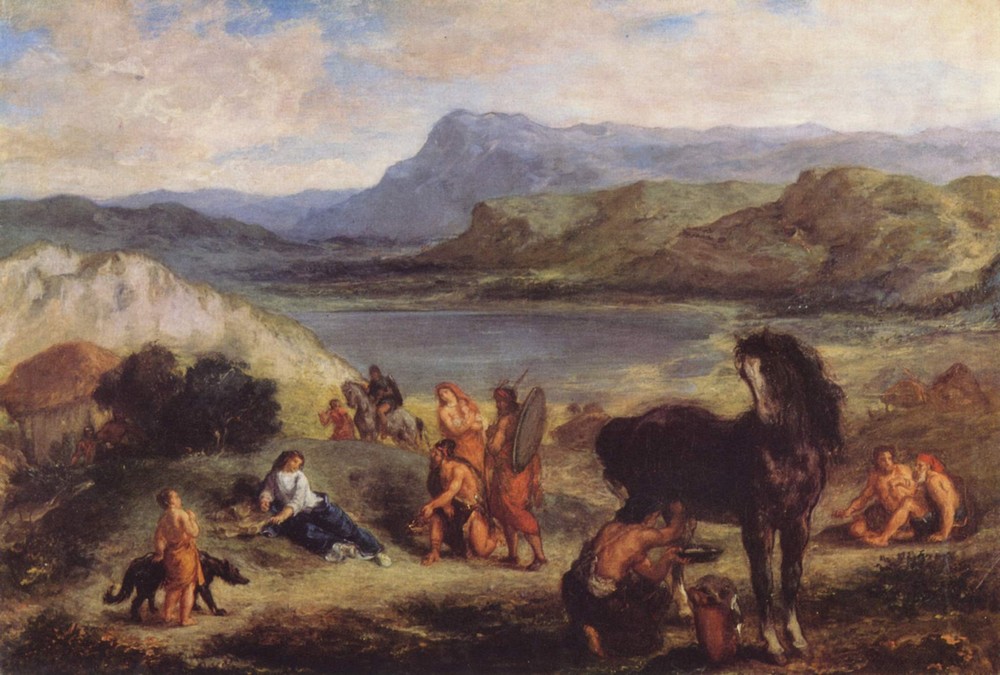 Panther Attacking A Rider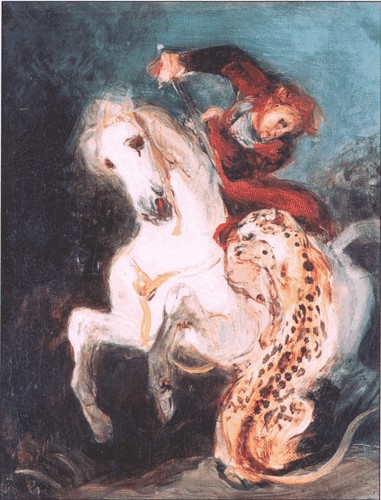 Portrait Of Chopin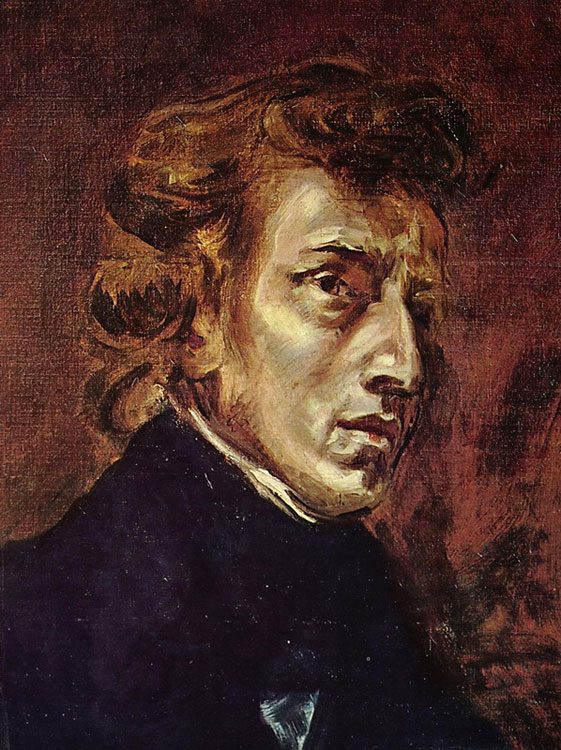 Massacre On Chios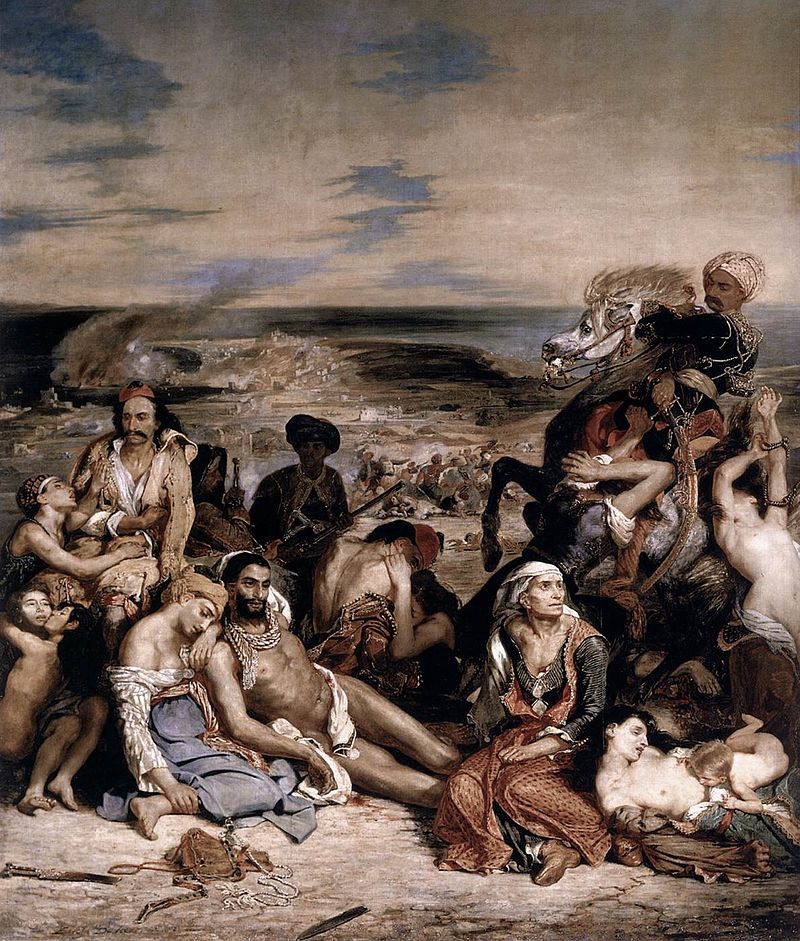 Freedom On The Barricades