Year of birth: September 29, 1571
Date of death: July 18, 1610
Country: Italy
Locations of the artist's works: Uffizi Gallery National Gallery (London) Louvre Metropolitan Museum Gallery Borghese
Biography:
Michelangelo Merisi da Caravaggio was born in 1571 in Lombardy, Italy. It is still unknown where this eminent man was born, nor the date of his birth. Scholars speculate that he may have been born in Milan, or in a small town near Milan, Caravaggio. Michelangelo was the oldest son in the family. He had three brothers and a sister who was the youngest. Their father was a builder, and had a good salary and education. When the plague broke out in 1576, Michelangelo's family had to move from Milan again to Caravaggio. In 1577 his father died, and then some problems began in the family. Nothing more is known about Michelangelo Merisi's biography during this period. The next date, 1584, interrupted this period. Michelangelo became a pupil of the Milanese painter Simone Peterzano. After studying with this unjustly forgotten painter, Michelangelo should have been awarded the title of painter, but unfortunately no supporting facts about this have survived. In 1592 the Caravaggio family again suffered another tragedy – the death of his mother. After this incident, all the inheritance of his parents was divided between the children. Michelangelo received a good share, which was enough to leave his hometown and move to Rome. According to some reports, Michelangelo did not just run away from Milan. Many biographers believe that he killed a man, or whether he was very seriously injured, so, it was necessary for him to move. Michelangelo Merisi da Caravaggio had difficulty finding work for the first time in the Italian capital, but he soon found a job as an apprentice with Giuseppe Cesari, who was considered at the time one of the best artists in Italy. But their collaboration was short-lived. Caravaggio ended up in the hospital because he was hit very hard by a horse. After his recovery he decided to work on his own. That's when Cardinal Francesco del Moite came across Michelangelo. He got hold of several paintings by Caravaggio and liked them very much. Moite was an educated and cultured man, appreciated art and was friends with Galileo. In 1597 the cardinal took the young artist to his service, providing him with a good salary. So another three years of Michelangelo's biography passed, and they did not go in vain. The artist noticed, and he began to receive more and more orders. It was during this time that he wrote such paintings as The Calling of the Apostle Matthew and The Martyrdom of the Apostle Matthew, as well as The Crucifixion of the Apostle Peter. Caravjo's contemporaries were impressed by his talent. He painted very realistically, his paintings were full of drama and were highly original. He painted in defiance of the religious standards that existed at the time. Of course, there were also opponents of his work, who felt that he portrayed saints in a very down-to-earth way. For example, his painting St. Matthew and the Angel was rejected by church officials as unworthy. It was this painting that was purchased by the famous collector of the time, Marquis Vincenzo Giustiniani, who subsequently bought more than 15 paintings from Caravaggio. Rejected by the church, Michelangelo rewrote the painting. By 1604 Michelangelo Merisi da Caravaggio had become the most famous Italian artist of his time, but not only that, he was also known as the most scandalous artist, because his paintings were always surrounded by heated controversy. But with the name of Caravaggio was also associated with notoriety, the notoriety of a delinquent. His name appeared more than 10 times on the list of those who broke the law with their careless antics. Among them we can list such as carrying knives without permission (Caravaggio carried a huge dagger), throwing a tray in the waiter's face, breaking glass in the house. The artist was even imprisoned for some time. On May 28, 1606 Michelangelo Merisi da Caravaggio killed a man. If earlier, when he was still living in his homeland, this fact was not confirmed, this time it is known for certain. After a fight that broke out while playing ball, this misfortune happened. Michelangelo had to flee. He had to spend the remaining four years of his life in exile. For the first time, he stayed close to Rome. He still hoped to be pardoned. When he realized that this was impossible, he went to Naples. And even there he found customers. After nine months, he moved to Malta. In Malta Caravaggio worked quite productively, and for his services to the Order of Malta Michelangelo Merisi da Caravaggio was knighted. But it couldn't have been that smooth, the artist's temperament made itself felt. After another run-in with a high-ranking councillor of the order, Michelangelo was imprisoned, from which he escaped to Sicily. By the end of the artist's life the authorities were no longer looking for him, now he had another danger – the revenge of the Hospitallers. In the autumn of 1609 Michelangelo was badly hurt, his face mutilated. In 1610, irony played a cruel joke with the artist, he was imprisoned, but by mistake! He was soon released. But he fell ill with malaria and died on July 18, 1610, at the age of 39.
Paintings by Michelangelo Caravaggio
Sick Bacchus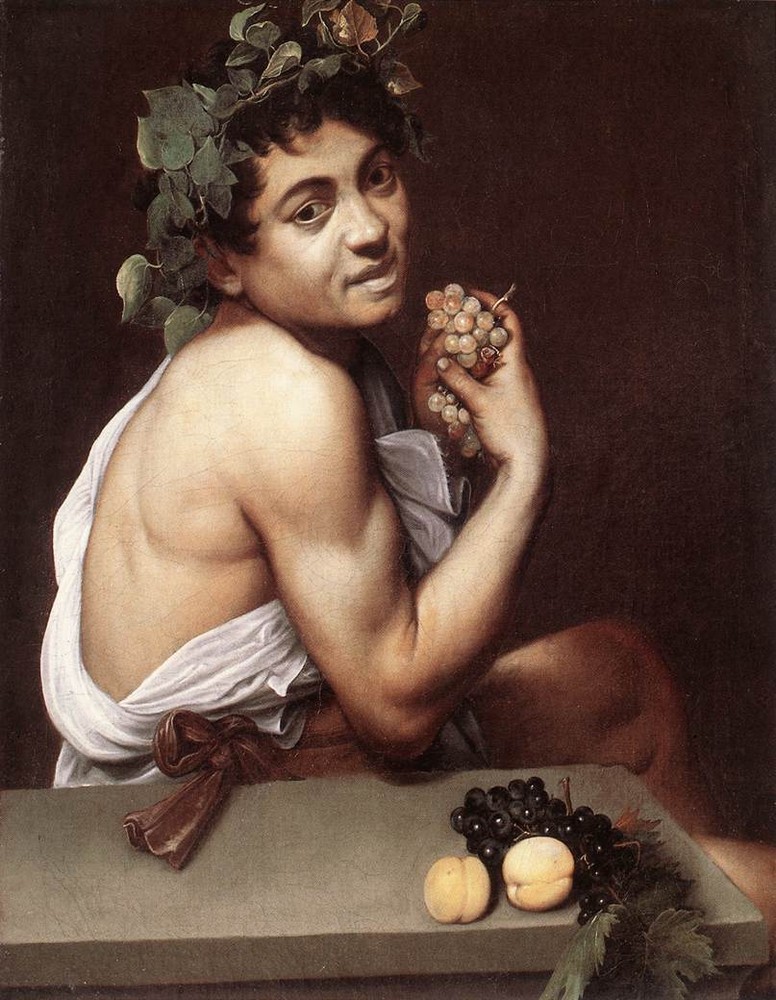 David With The Head Of Goliath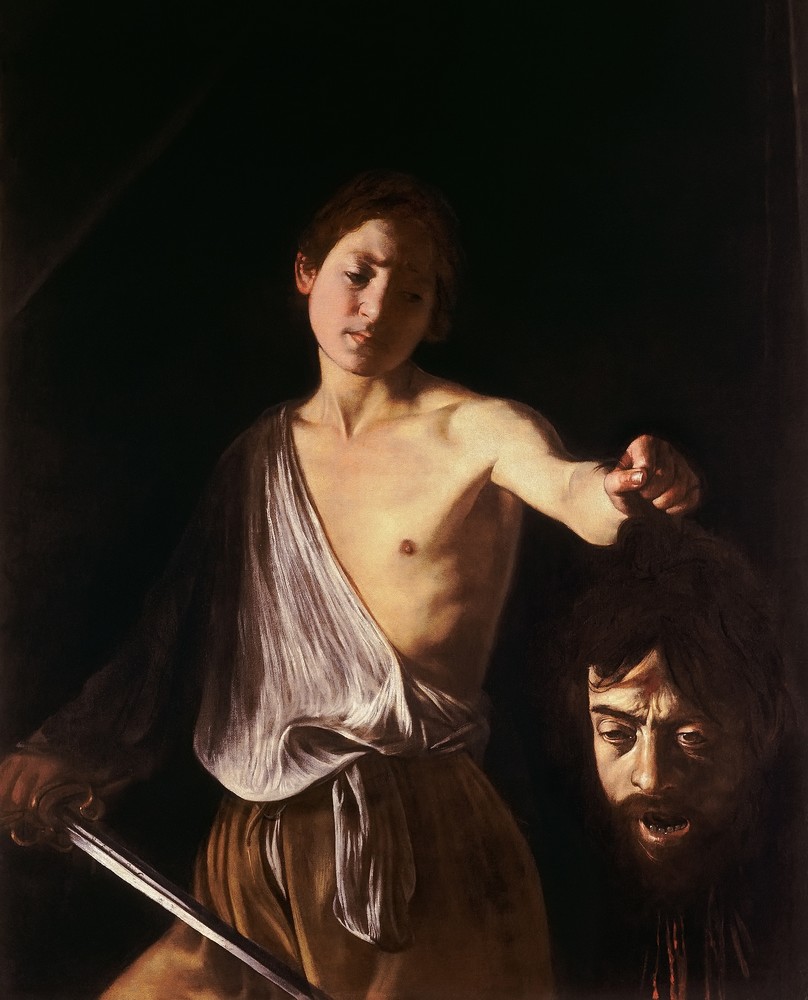 Basket Of Fruit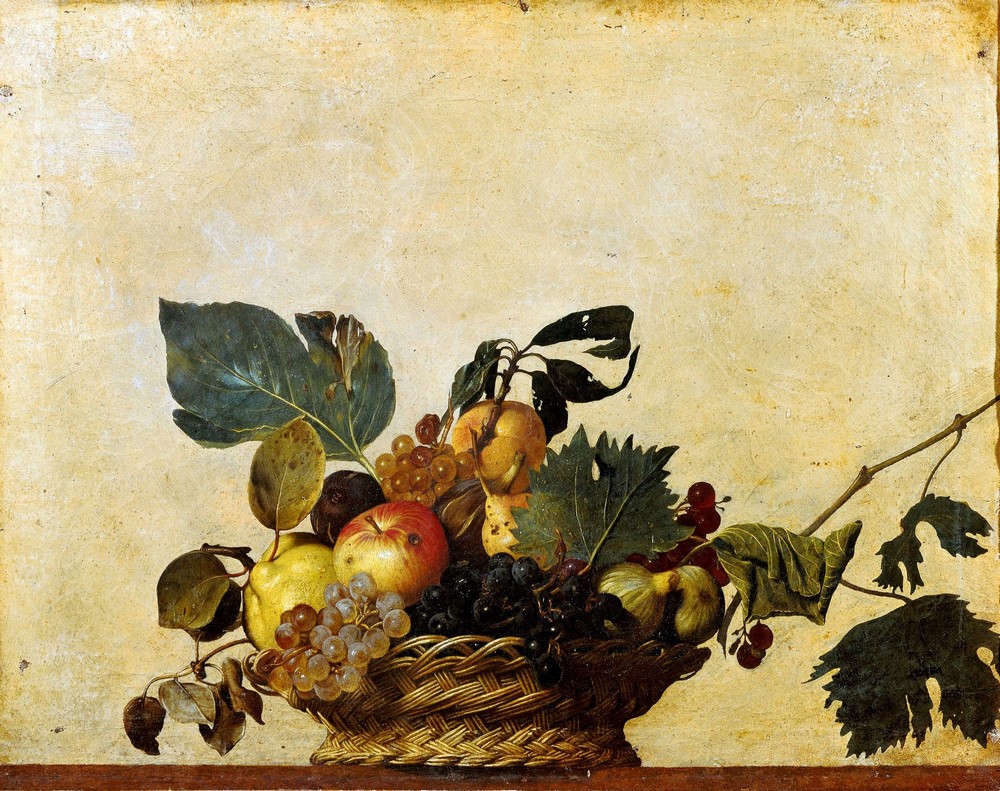 The Luthier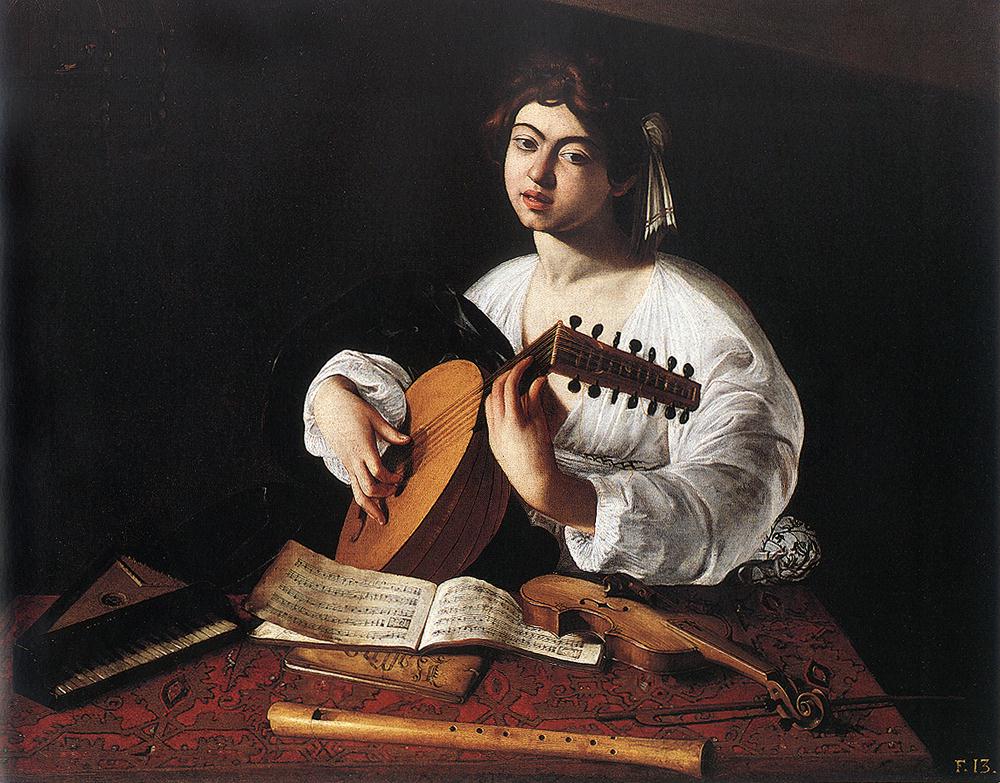 A Boy Bitten By A Lizard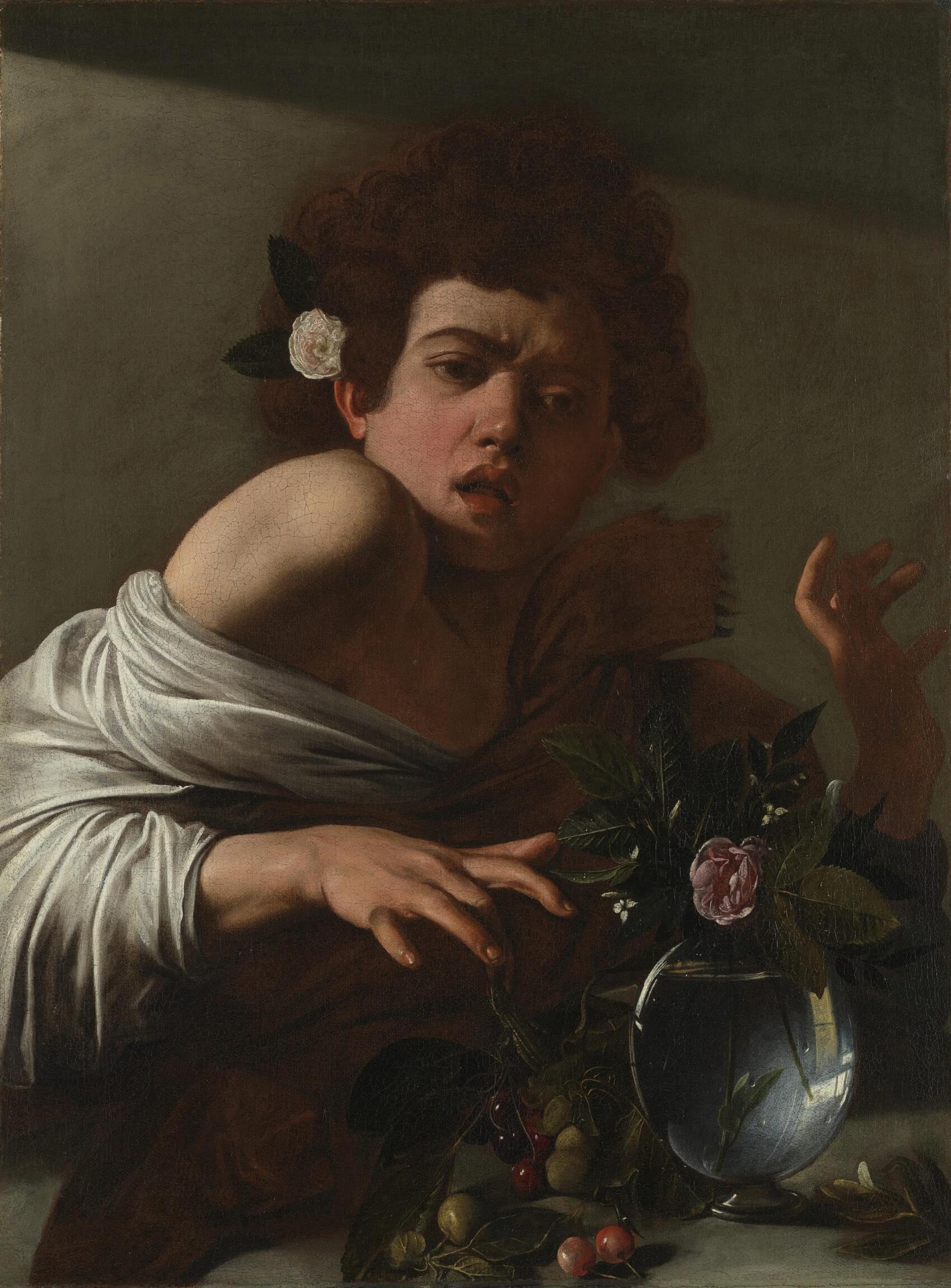 Calling The Apostle Matthew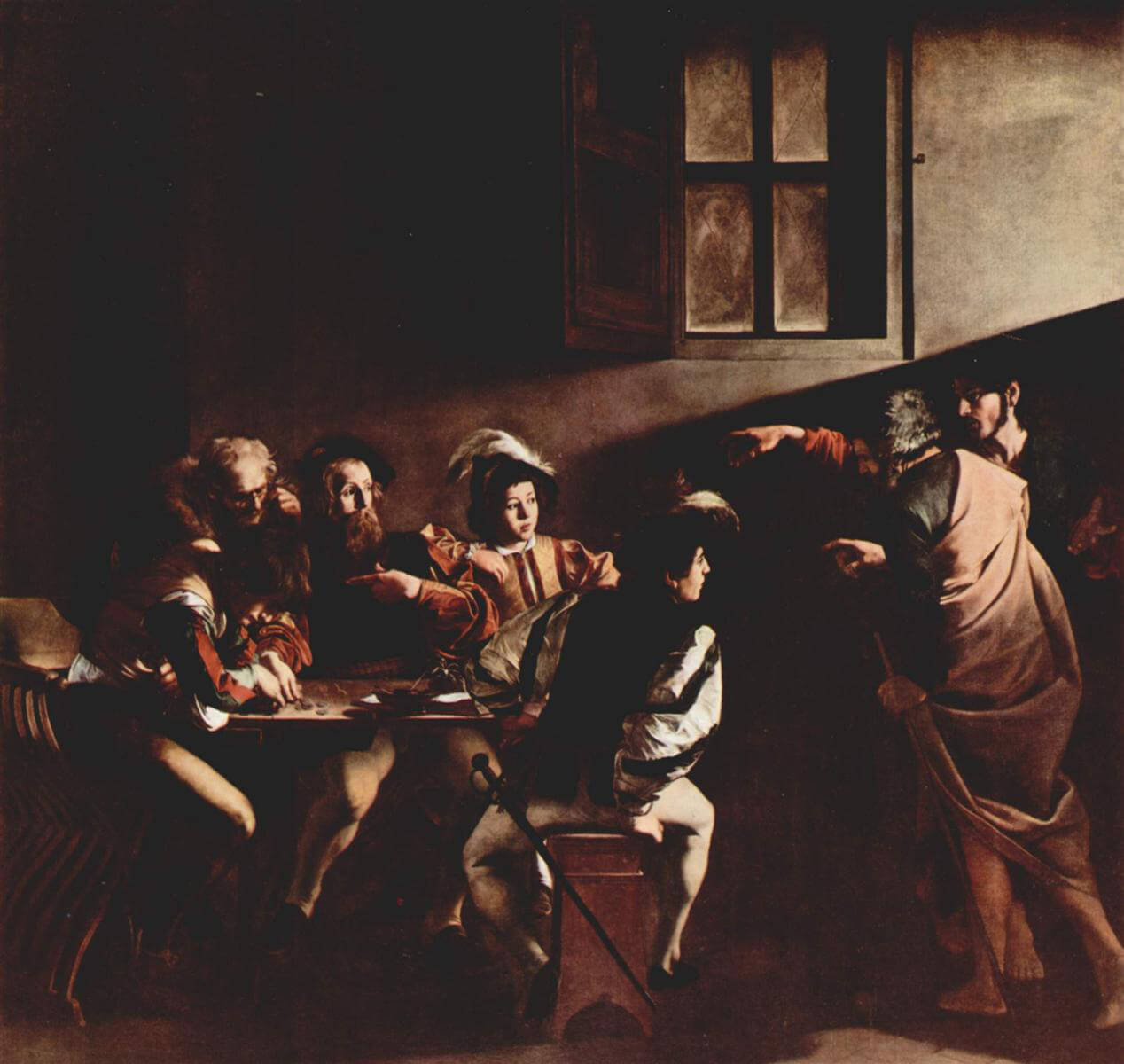 Martyrdom Of The Apostle Matthew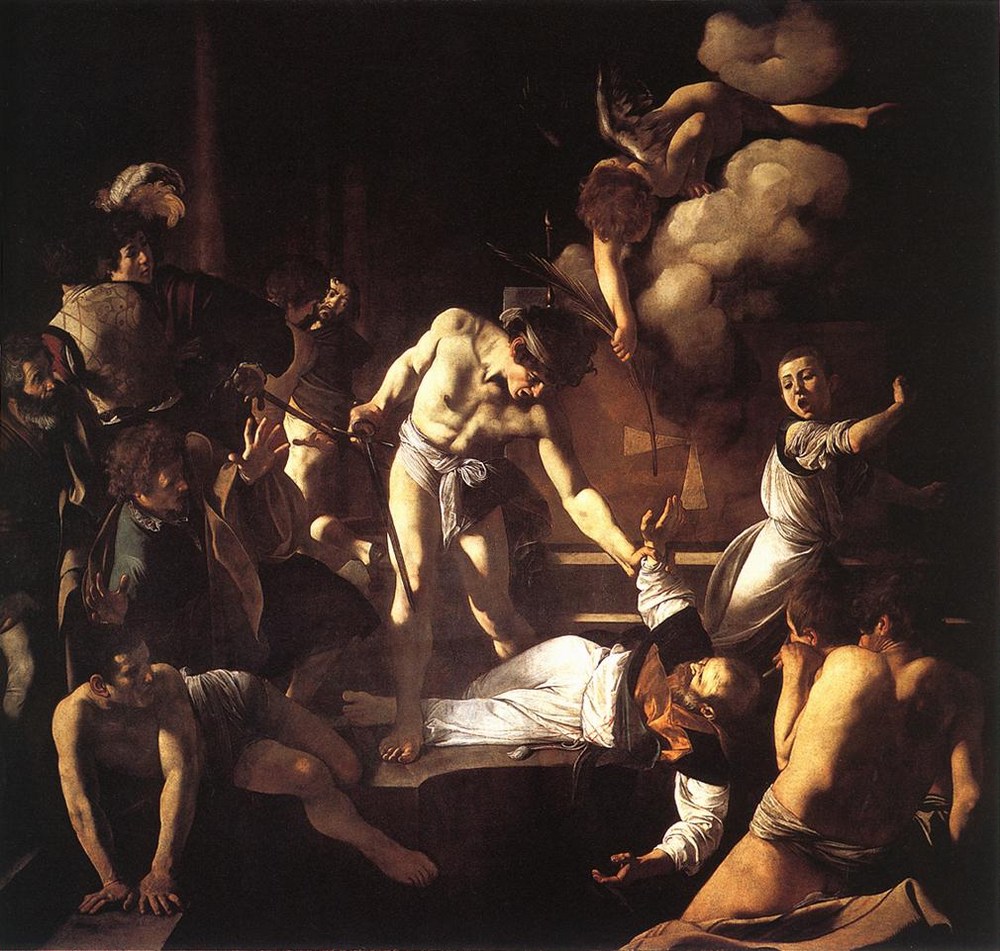 Musicians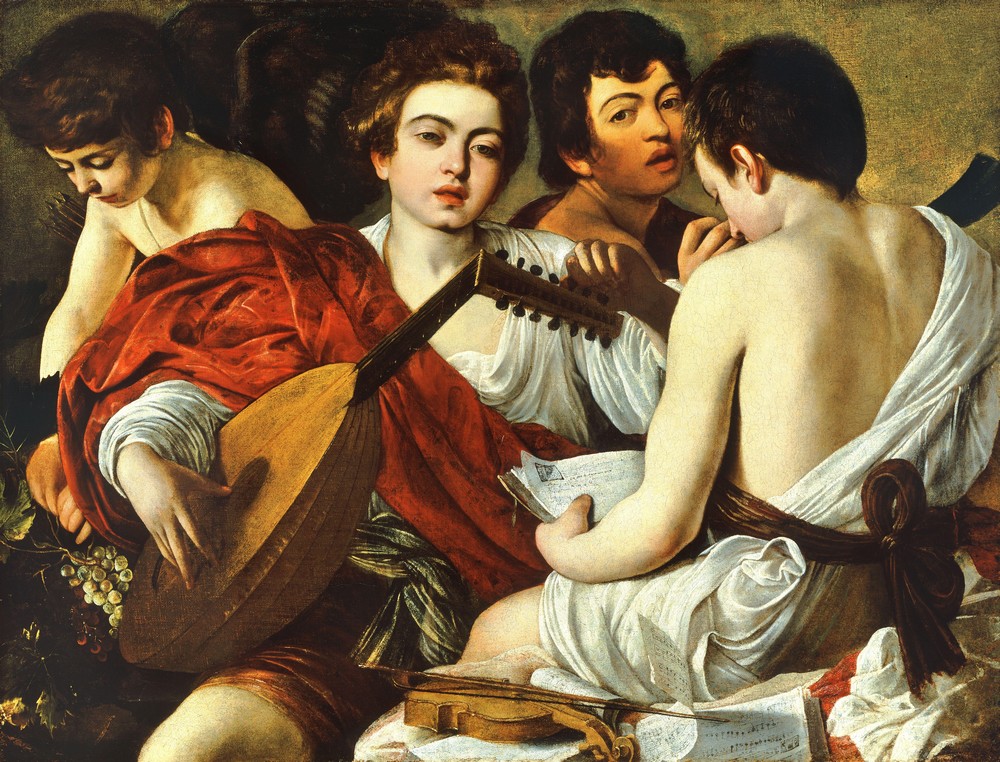 Saul'S Address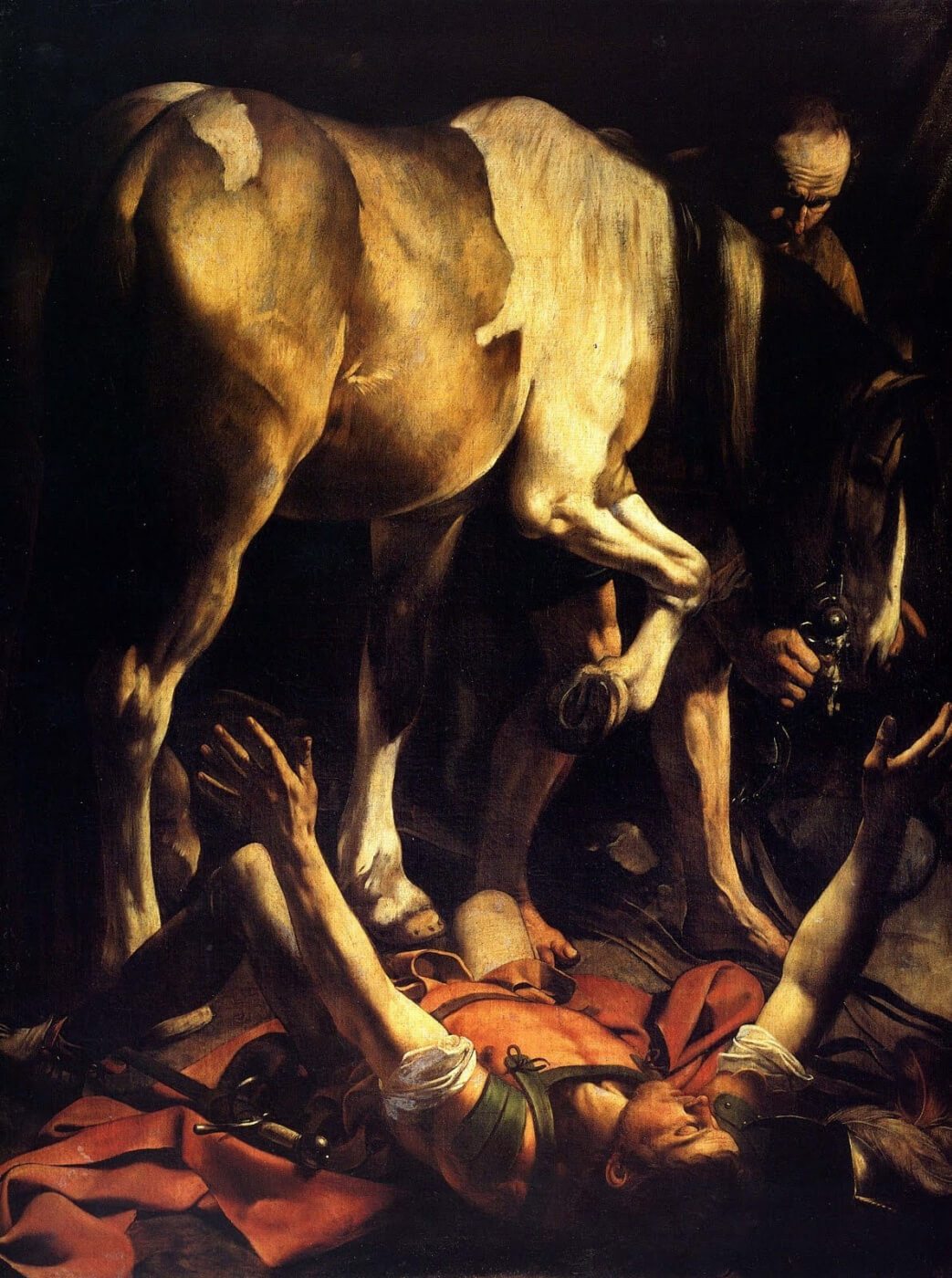 Holidays On The Way To Egypt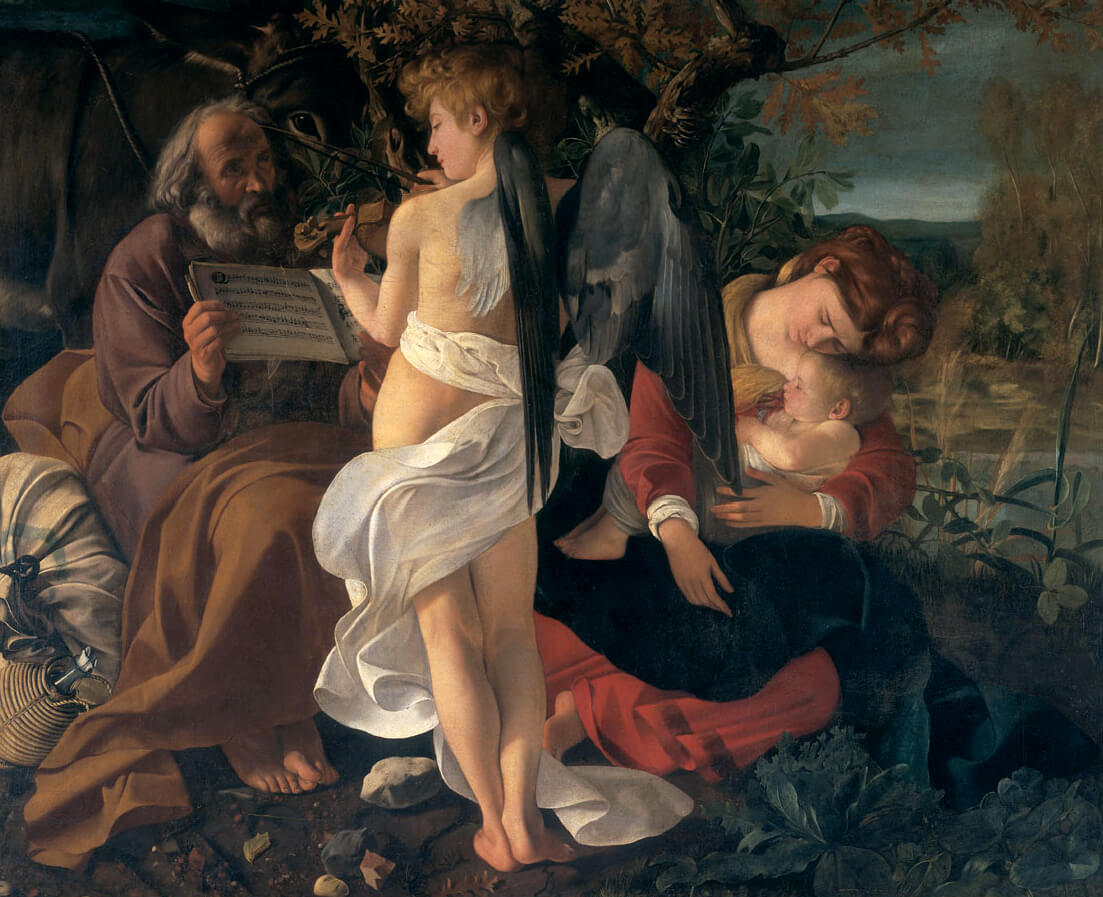 Position In The Grave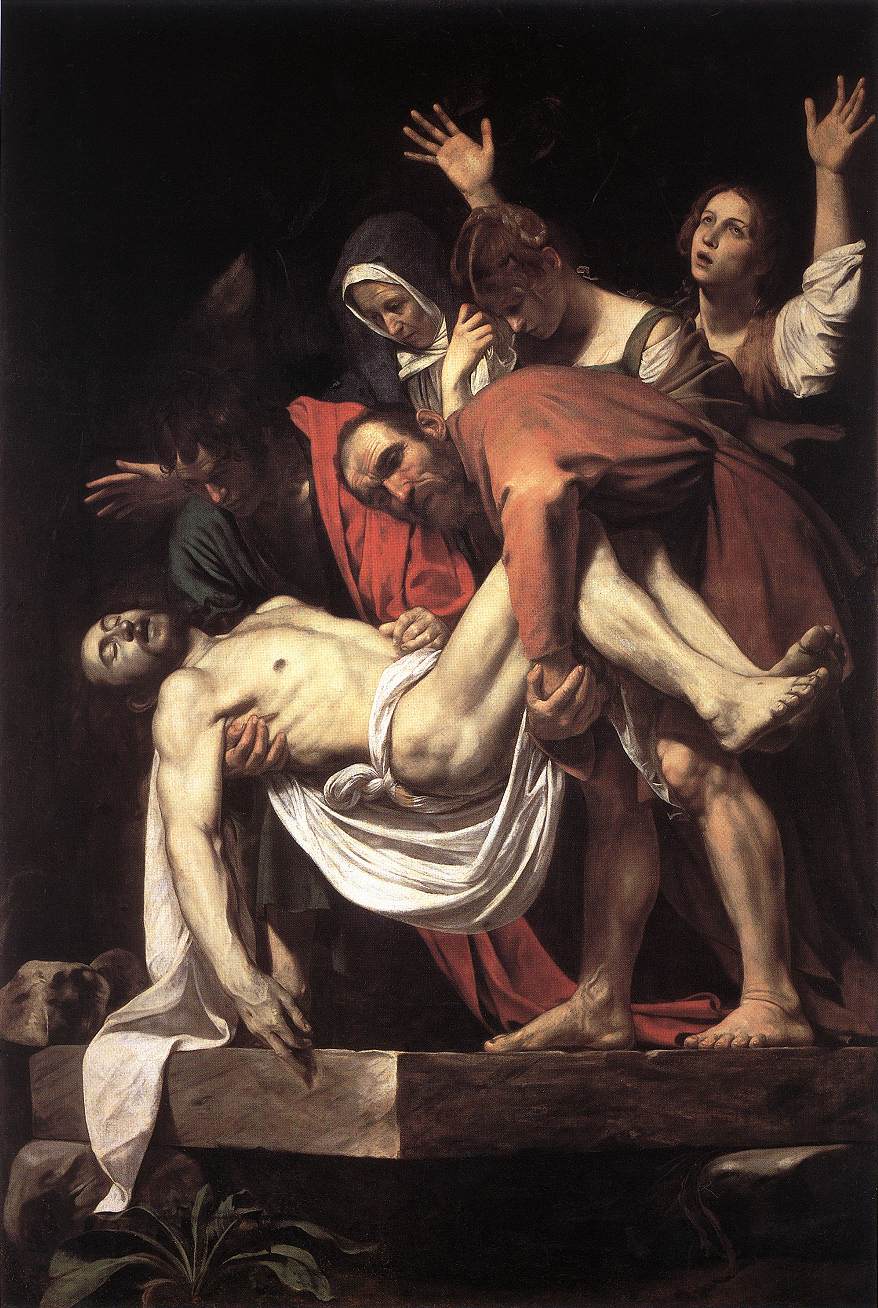 The Sacrifice Of Isaac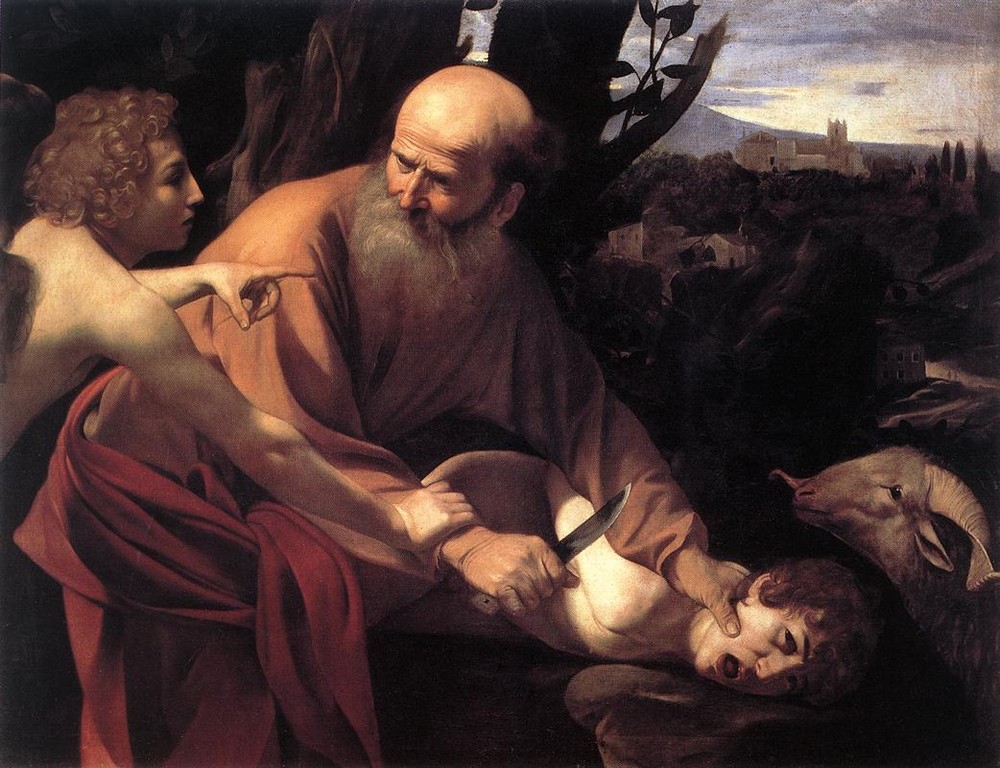 Cheaters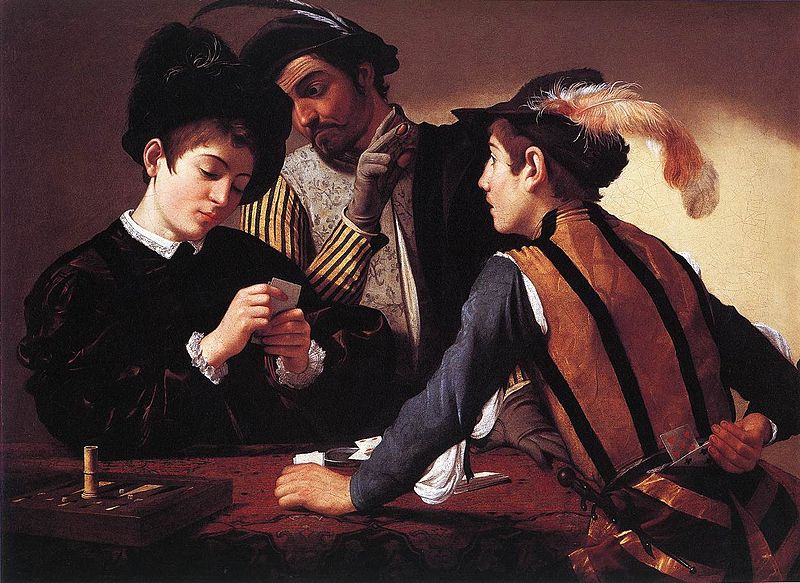 Mary'S Death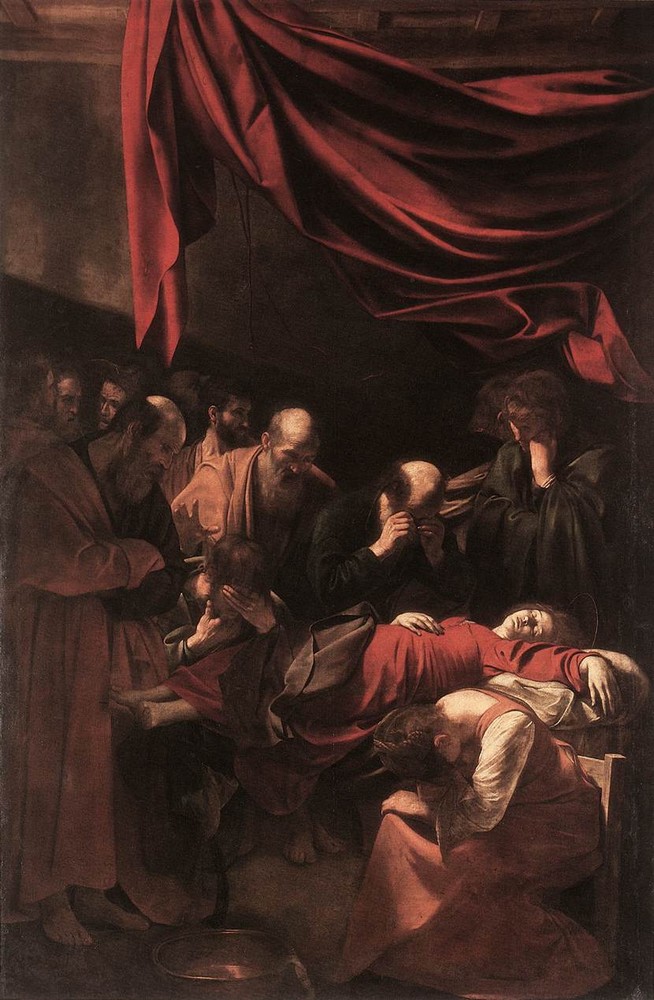 St. Jerome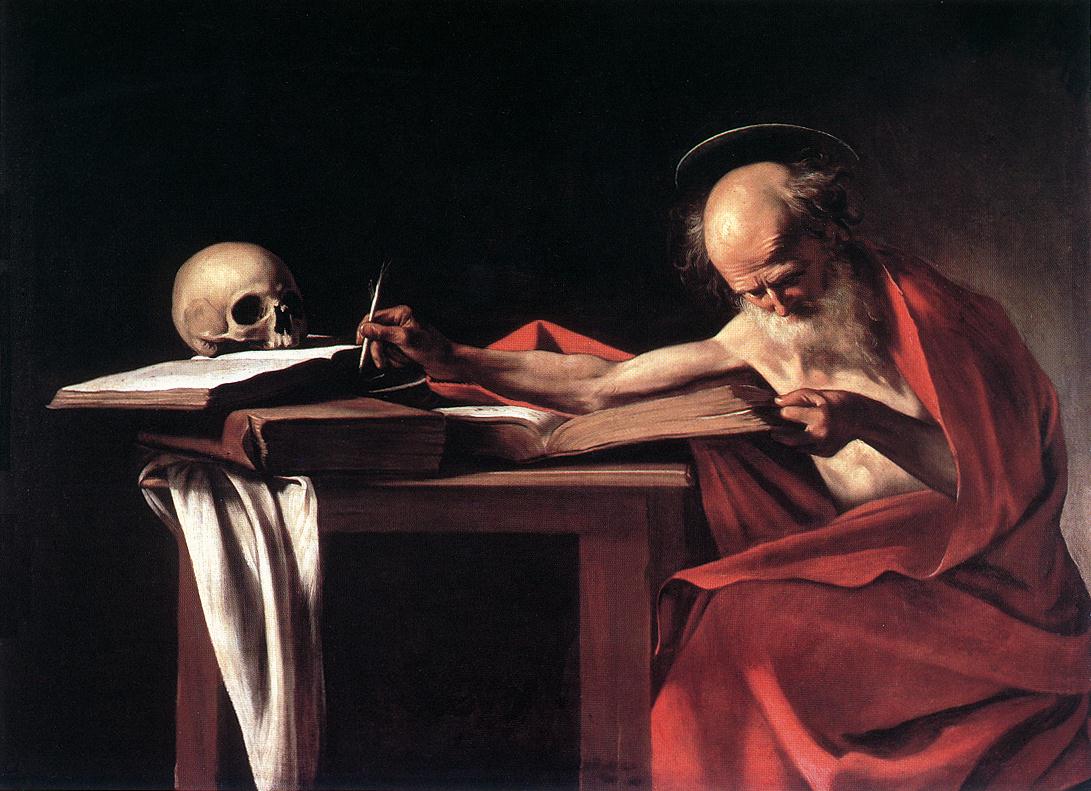 Saint John The Baptist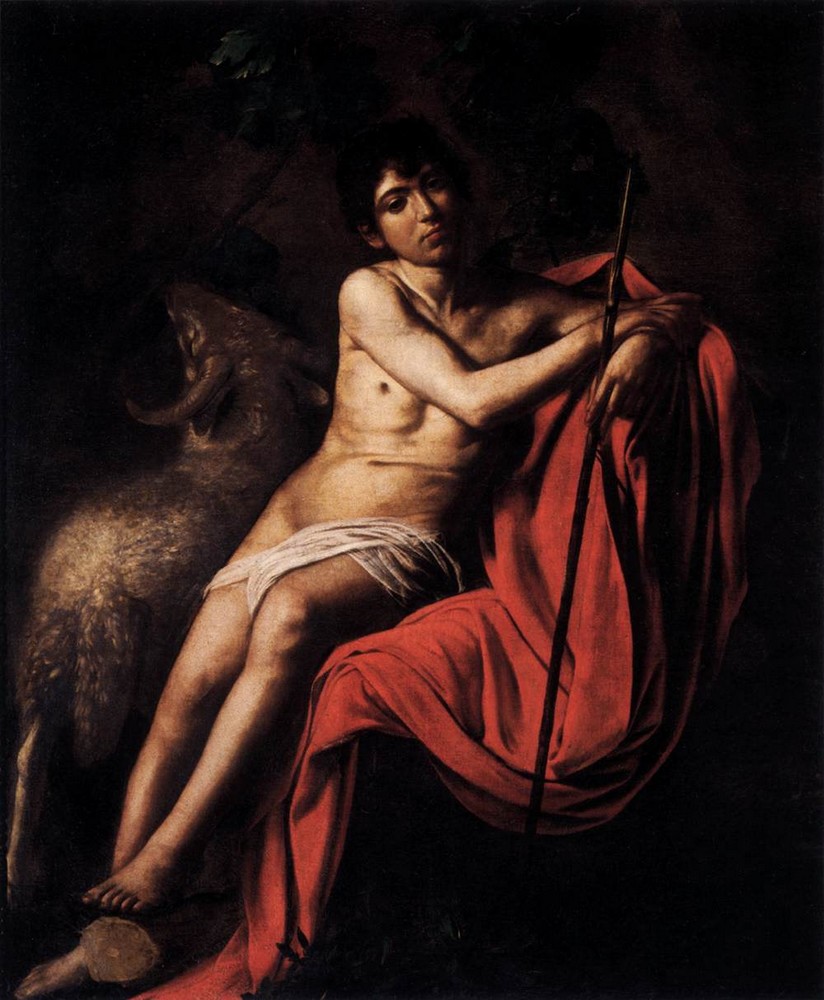 Bacchus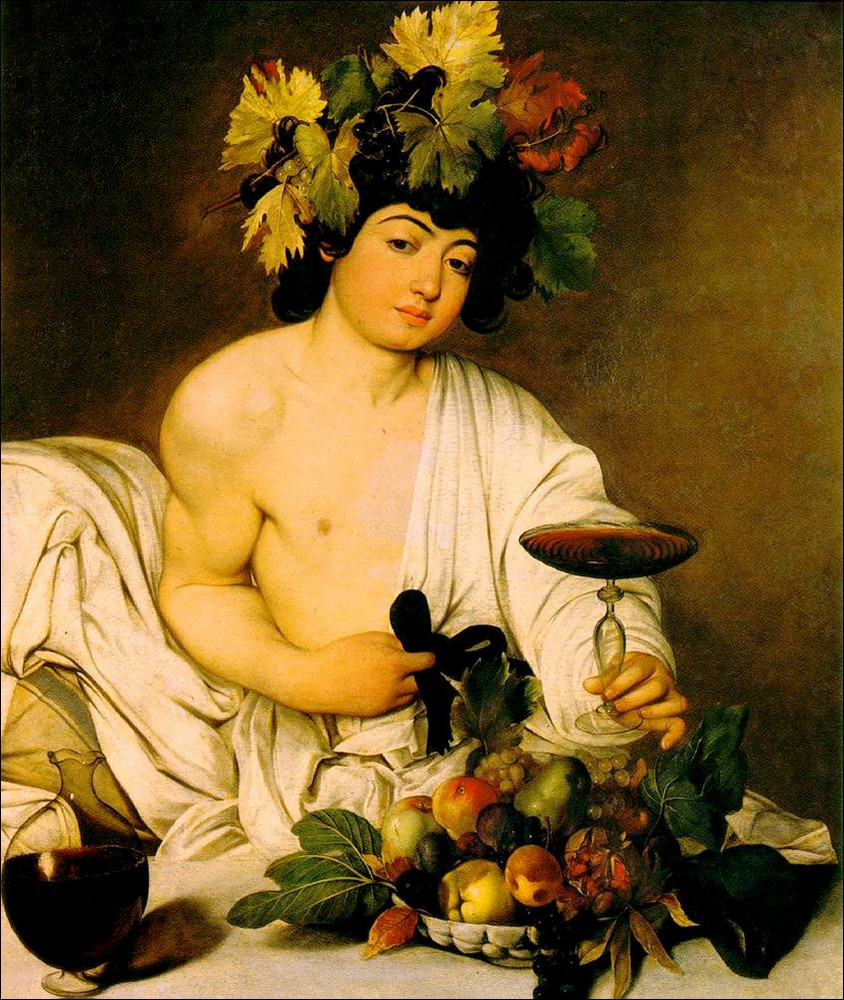 A Young Man With A Fruit Basket