Year of birth: May 20, 1445
Date of death: May 17, 1510
Country: Italy
Locations of the artist's works: Uffizi Gallery Metropolitan Museum Prado Museum Poldi Pezzoli Berlin Art Gallery
Biography:
Sandro Botticelli's biography is very rich. To begin with, his name is a nickname. In fact, his name was Alessandro di Mariano Filippi. Sandro is short for Alessandro, but the nickname Botticelli stuck to him because that's what one of the artist's older brothers was called. It means "keg" in translation. He was born in Florence in 1445. The father of the future painter was a tanner. Since 1458, little Sandro has been working as an apprentice in a jewelry workshop, which belonged to one of his older brothers. But he did not stay long there, and in the early 1460s he was enrolled as a pupil of the artist Fra Filippe Lippi. The years in Lippi's art workshop were fun and productive. The artist and his pupil got on well together. Later Lippi himself became a pupil of Botticelli. Since 1467 Sandro opened his own workshop. Botticelli carried out his first commission for the courtroom. This was in 1470. By 1475 Sandro Botticelli was quite a well-known and sought-after master. He began to create frescoes and paint paintings for churches. Botticelli was considered "his" man almost everywhere, including the wealthy royal families. So, Lorenzo di Pierfrancesco de Medici, when he bought his villa, invited Sandro Botticelli to live with him and write paintings for the interior. It was at this time that Botticelli painted his two most famous paintings – "Springtime" and "The Birth of Venus". Both paintings are presented on our website with a detailed description. By 1481 Botticelli had gone to Rome at the invitation of Pope Sixtus IV. He took part in the painting of the Sistine Chapel, which had just finished being built. After his father's death in 1482, Botticelli returned to his native Florence. Having survived the tragedy, the artist took up painting again. Customers came in droves to his studio, so some work was carried out by pupils of the master, but he took only the more complex and prestigious orders. That was the peak of fame of Sandro Botticelli. He had the reputation of the best painter in Italy. But ten years later the regime changed, ruled by Savonarola, who despised the Medici, their luxury, venality. Botticelli had a hard time. In addition, in 1493 Botticelli's brother died – Giovanni, whom he loved very much. Botticelli lost all support. Although this period did not last long, because in 1498 Savonarola was excommunicated and burned at the stake publicly, it was still very difficult. By the end of his life, Botticelli was very lonely. There was no trace of his former glory. He was rejected as an artist, and no more commissions were made. He died in 1510.
Paintings by Sandro Botticelli
Hell'S Abyss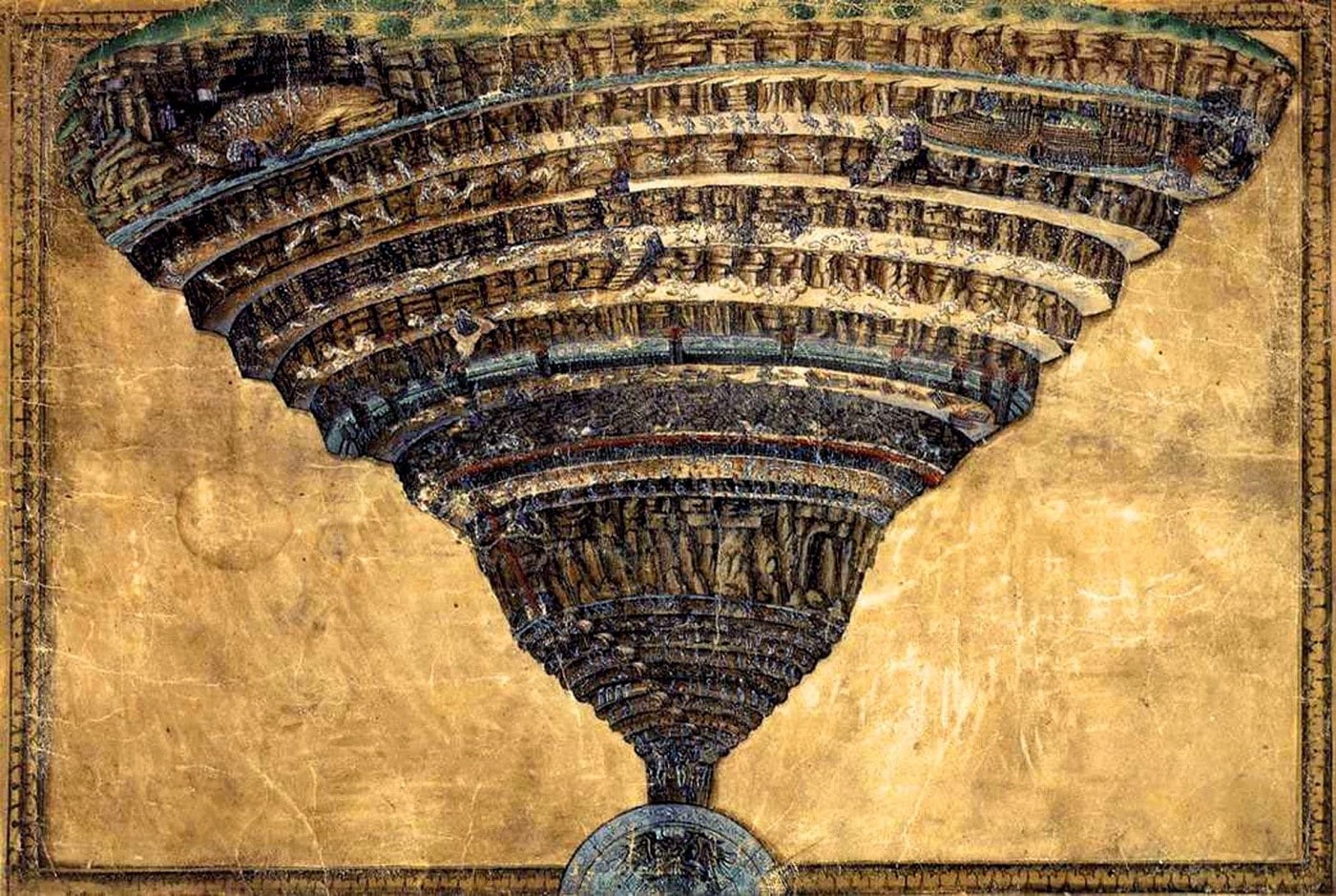 The Annunciation Of Chetello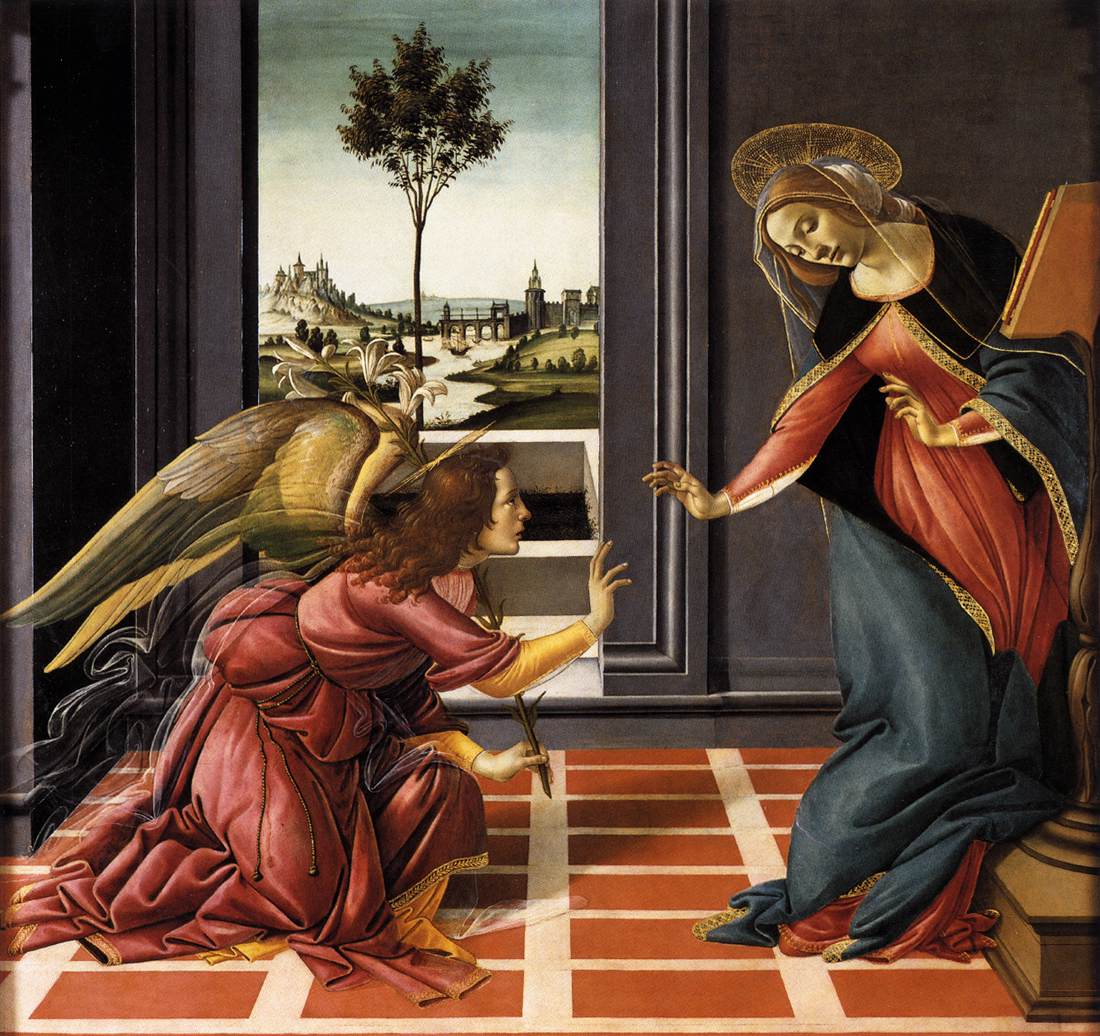 Portrait Of Dante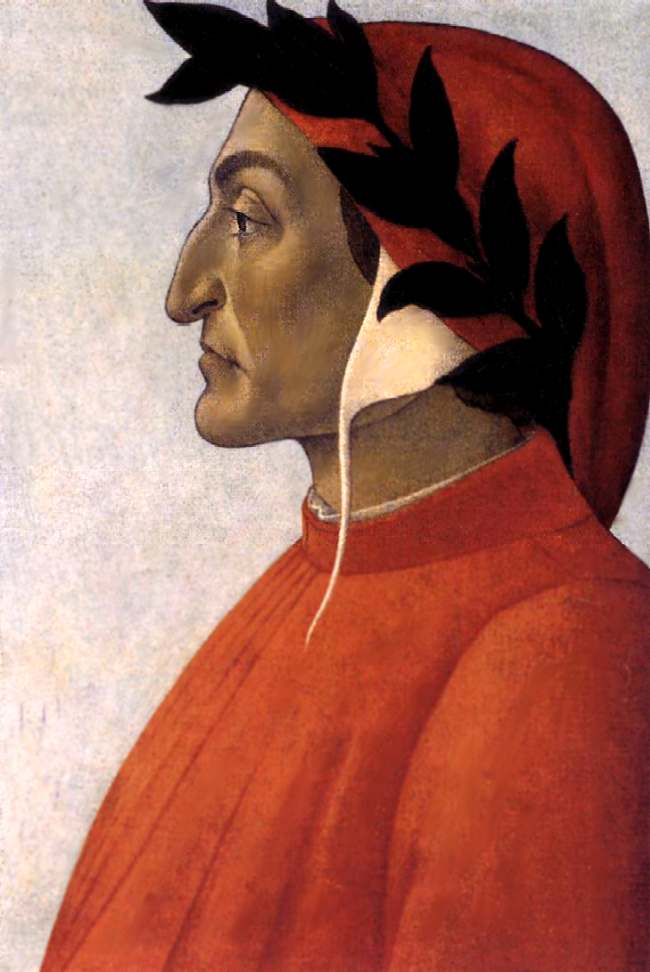 Slander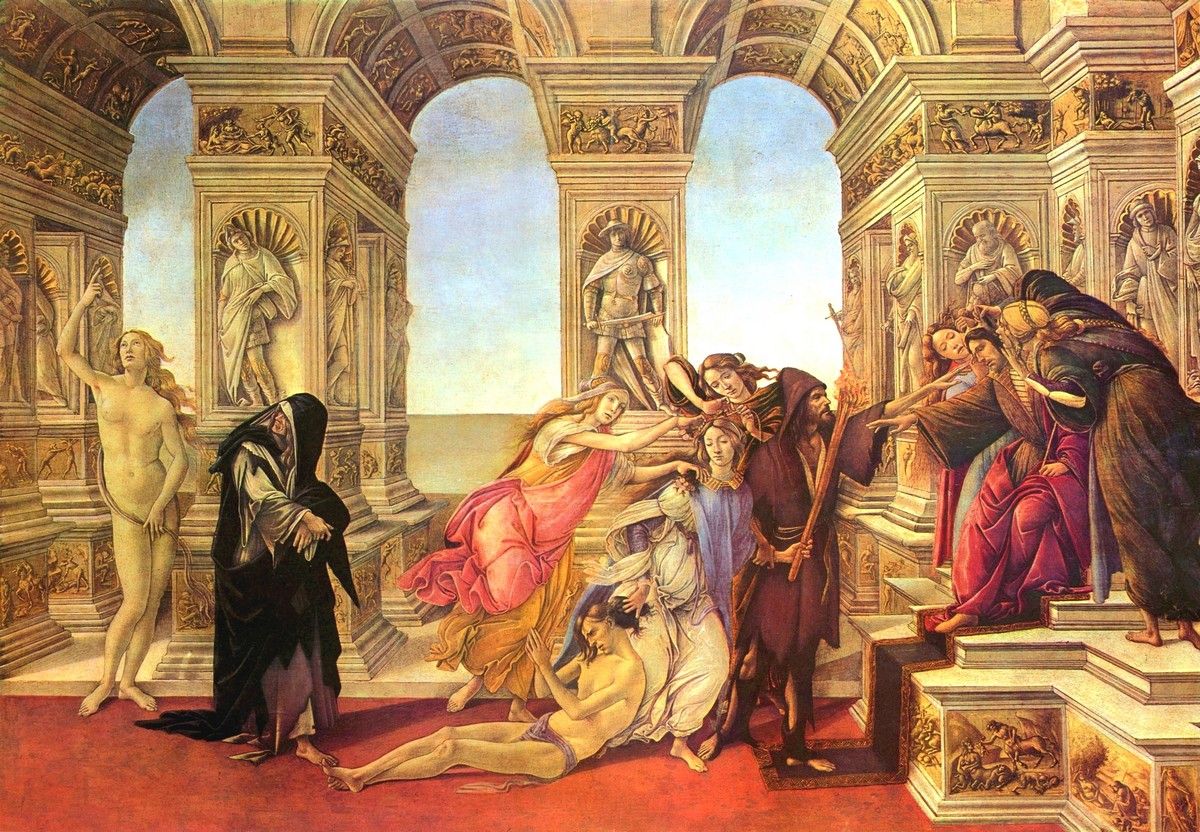 Madonna And Baby With An Angel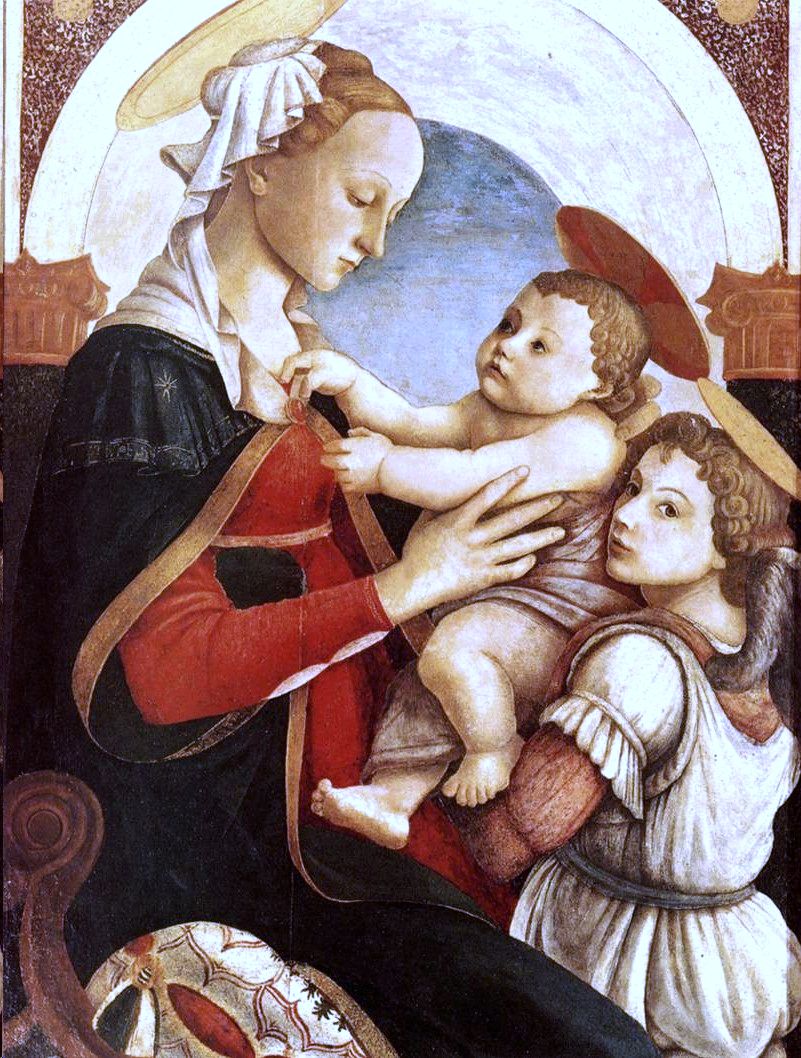 Madonna With A Book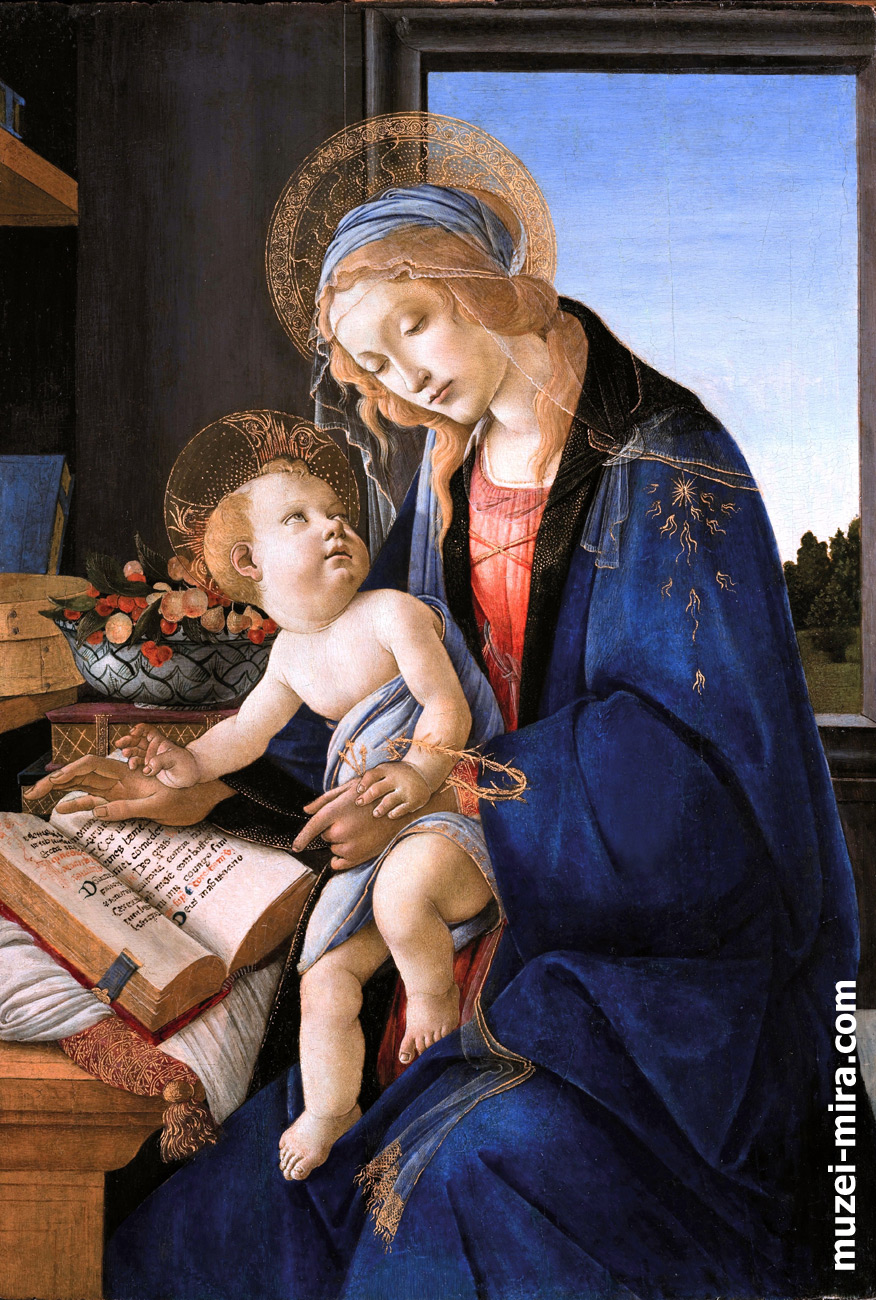 Madonna And Child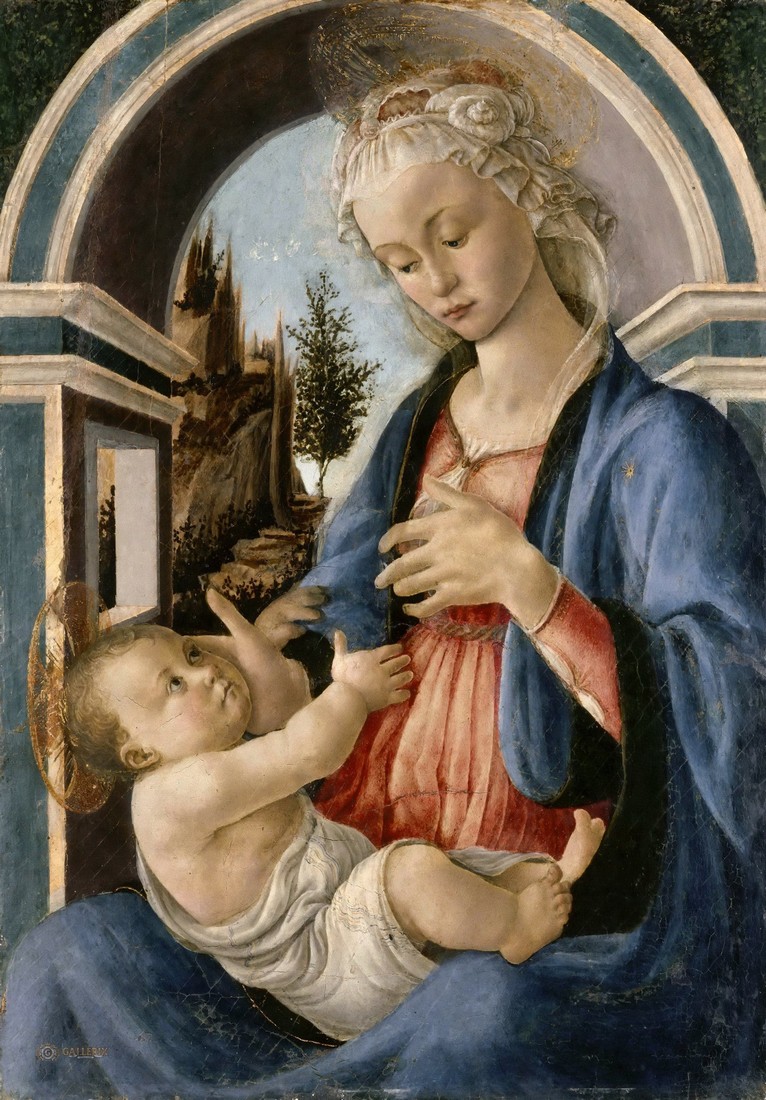 Madonna With Child And Two Angels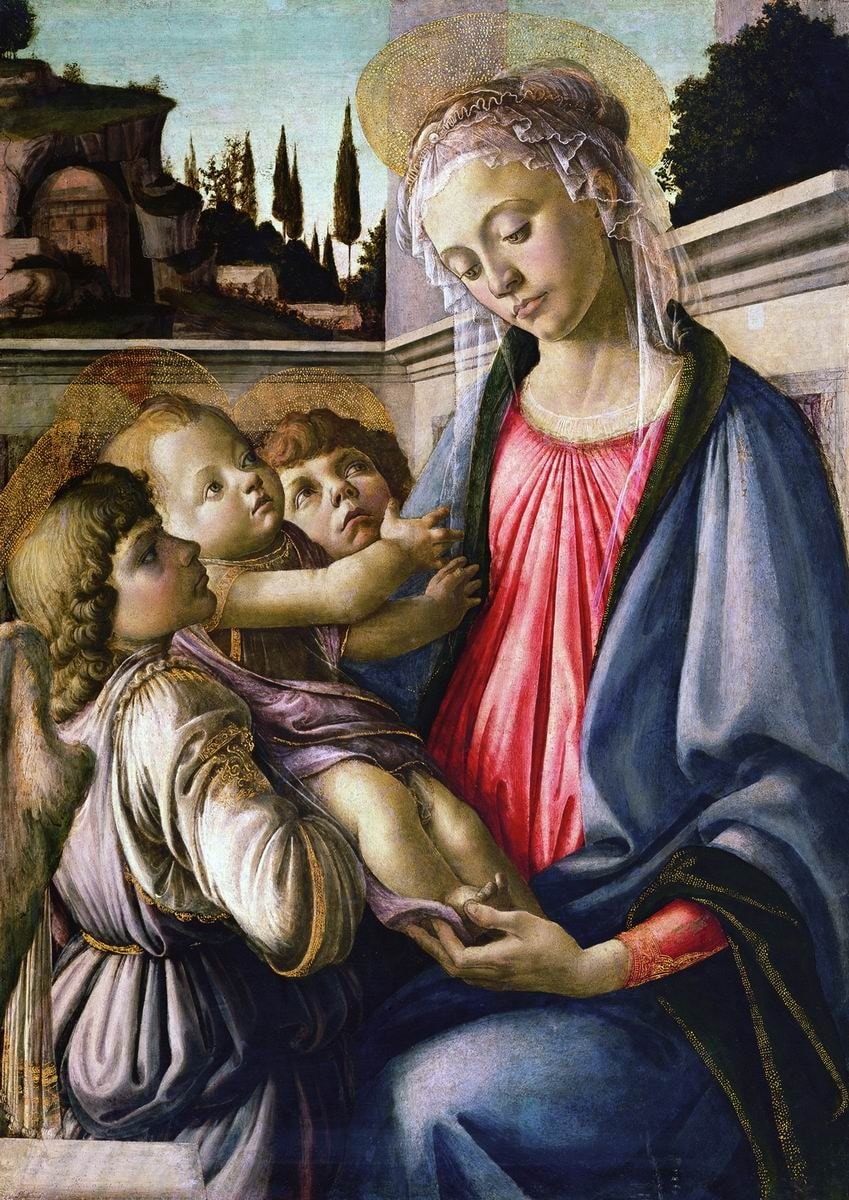 Madonna In Glory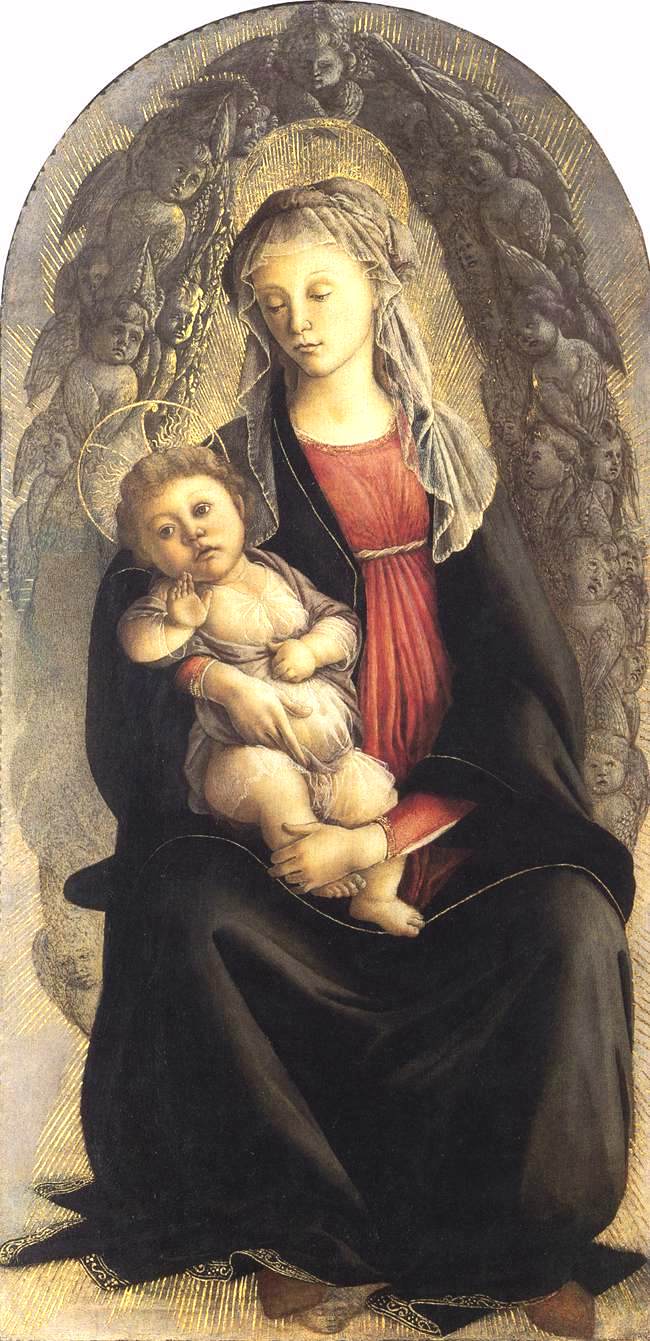 Mystical Christmas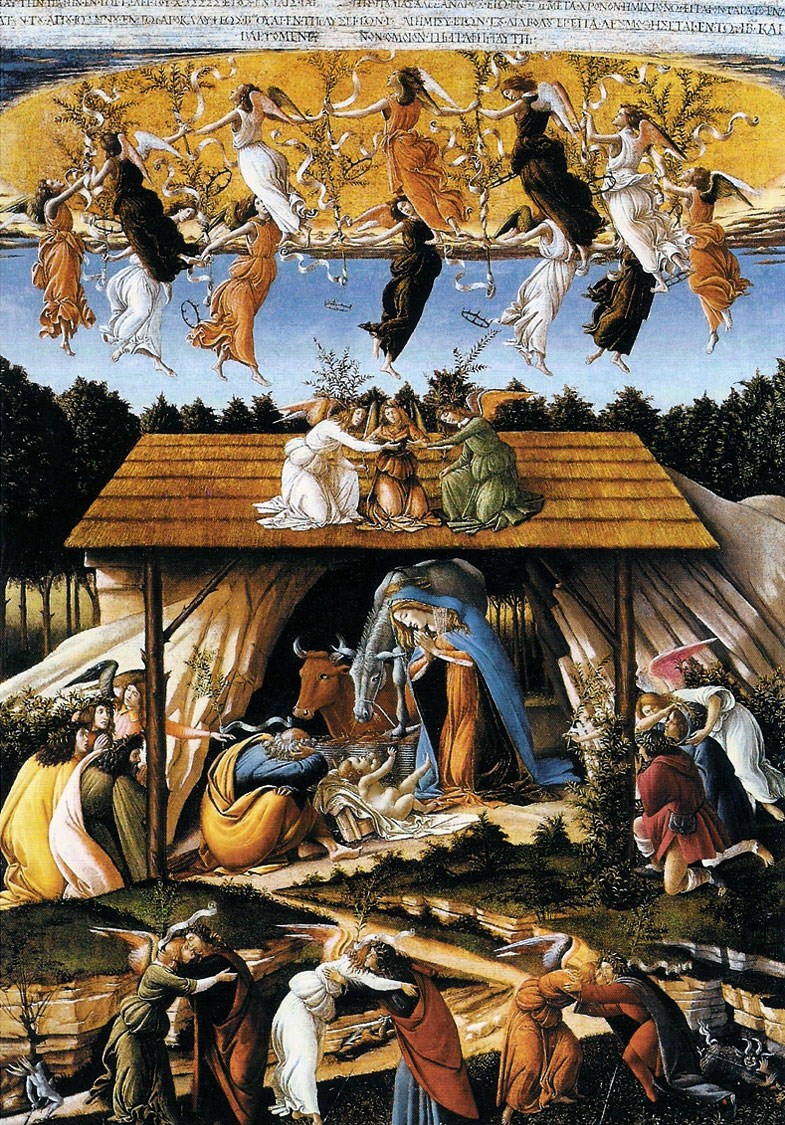 The Punishment Of Corea, Dathan, And Aviron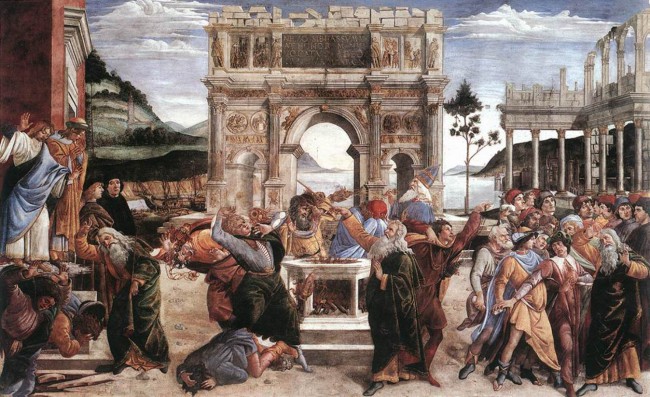 The Mourning Of Christ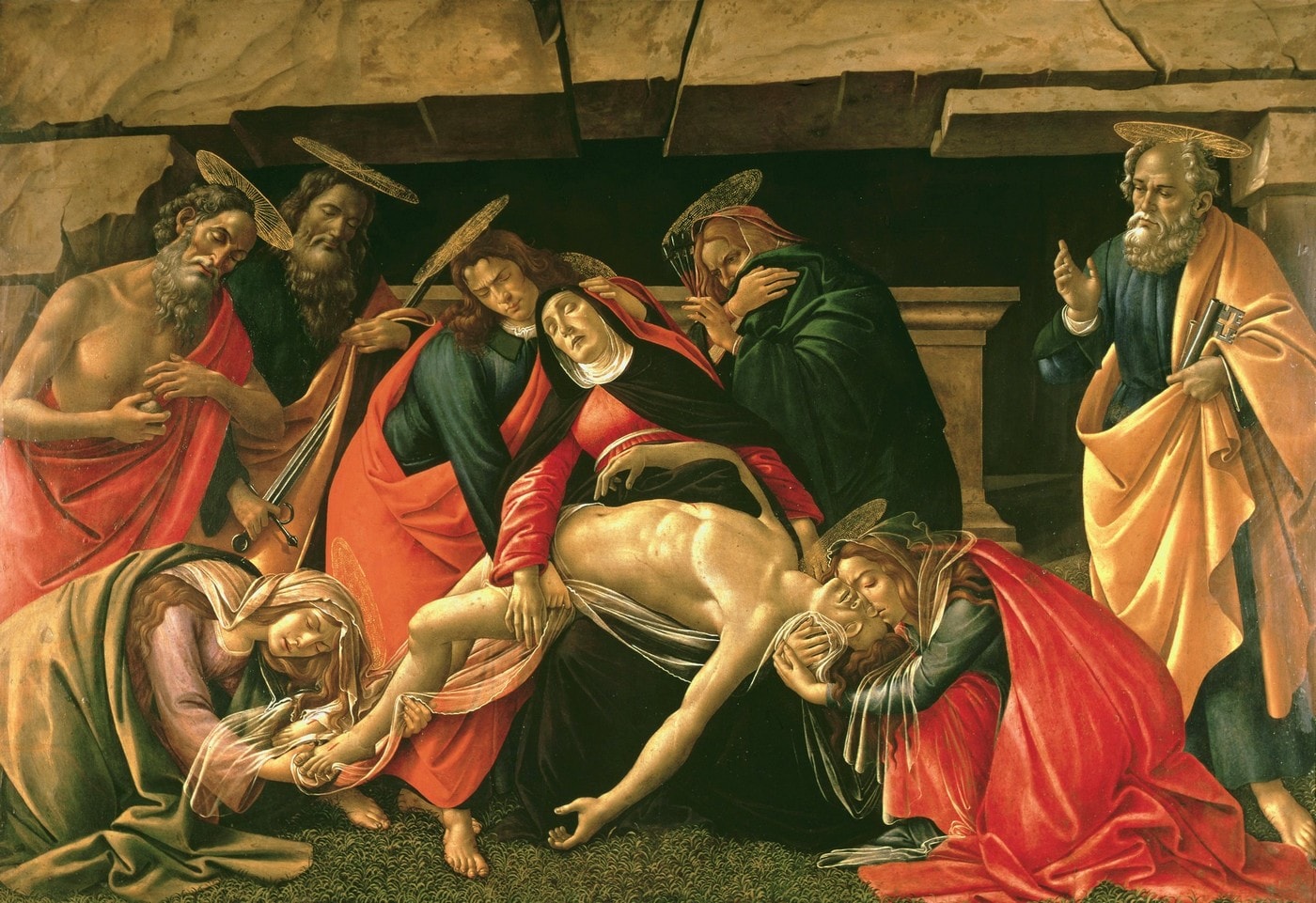 Pieta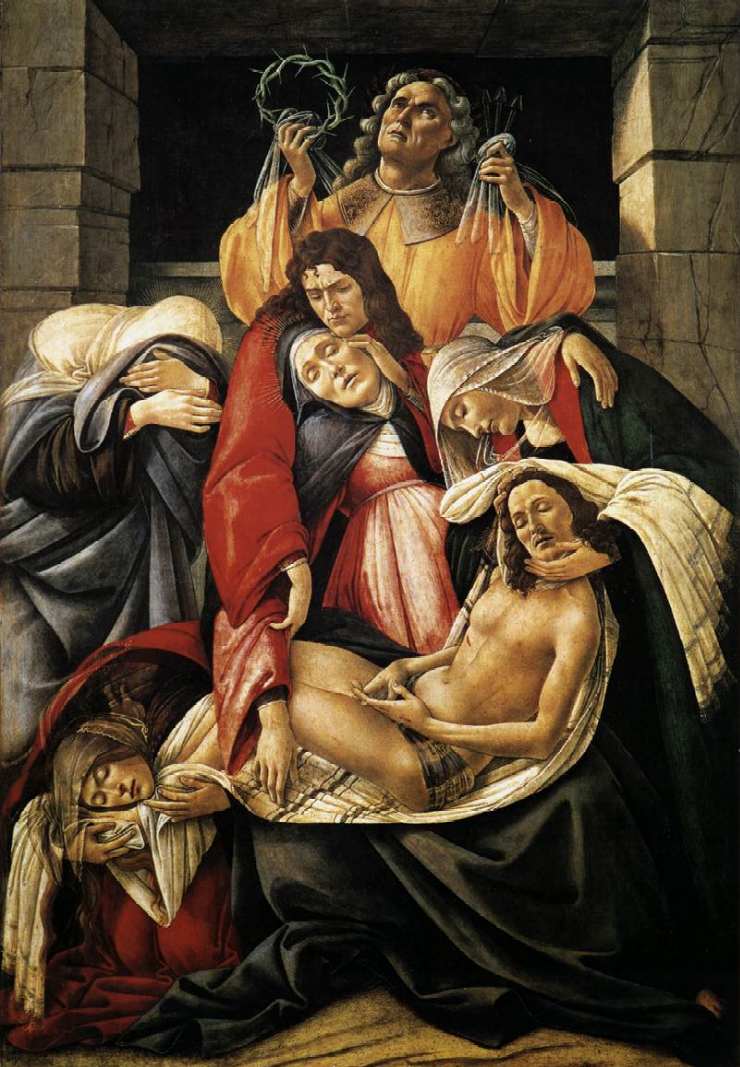 Portrait Of Simonetta Vespucci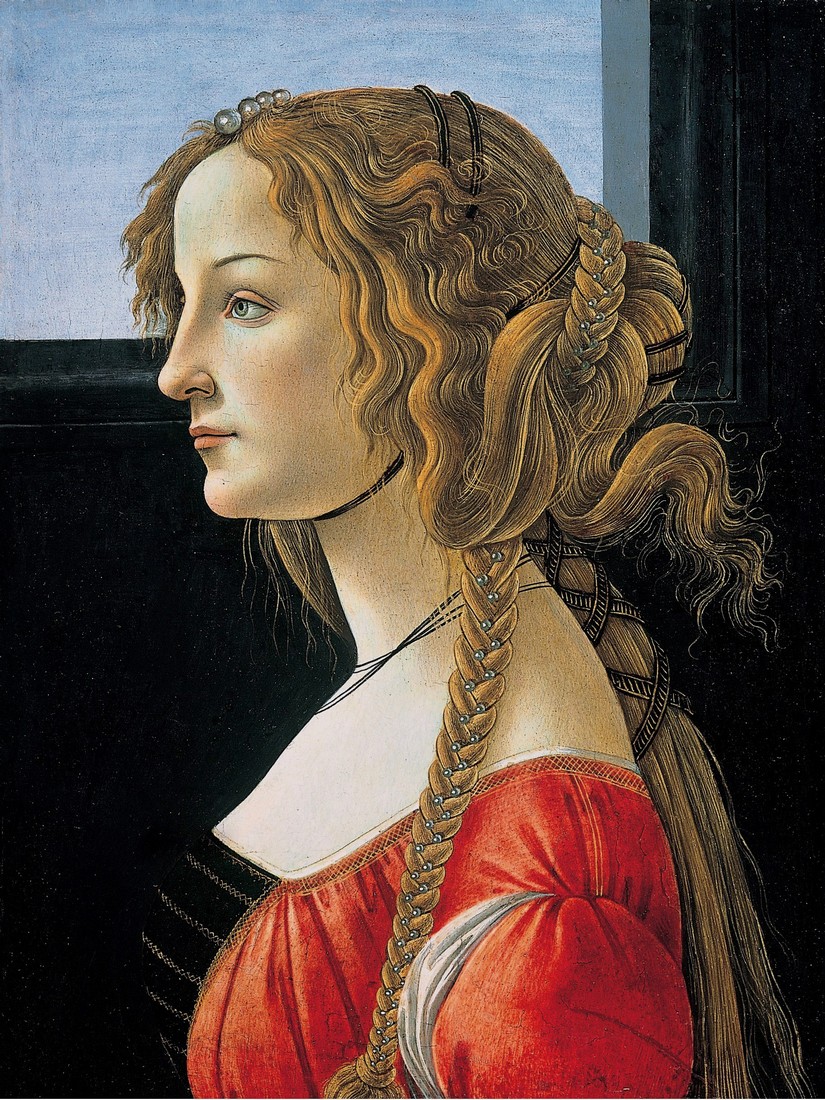 Portrait Of A Young Woman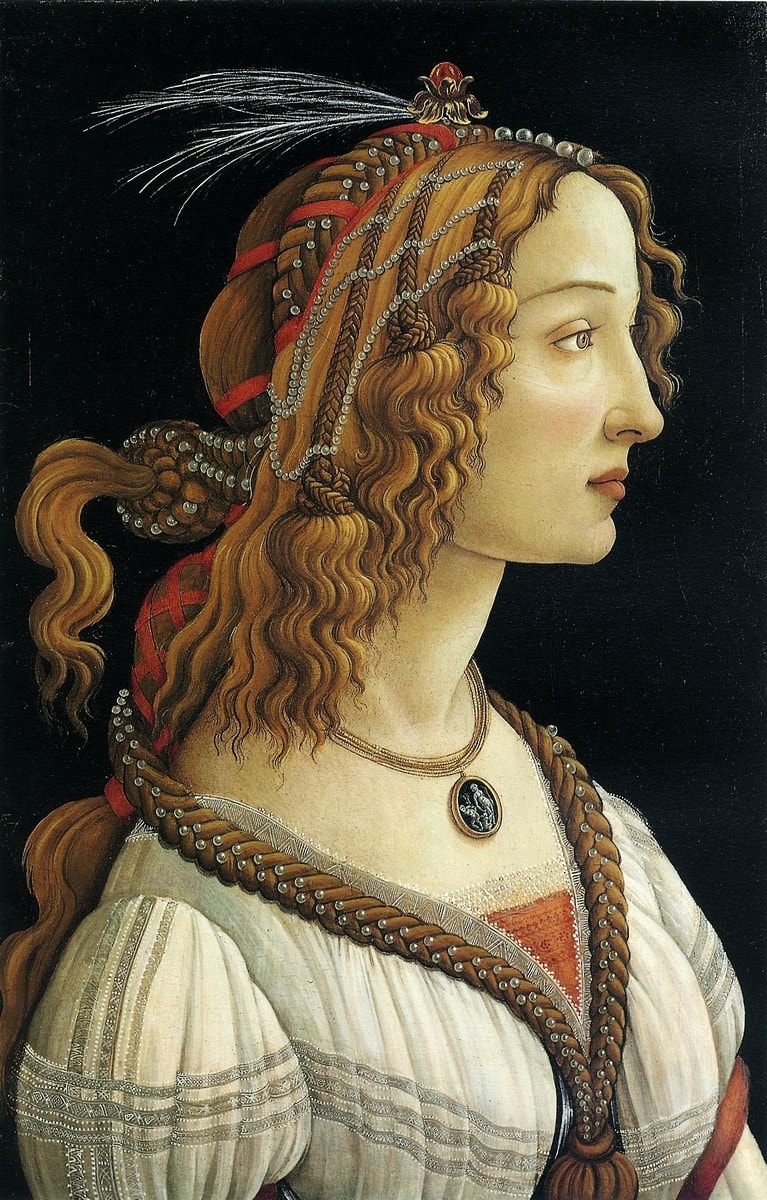 Portrait Of An Unknown Man With A Medal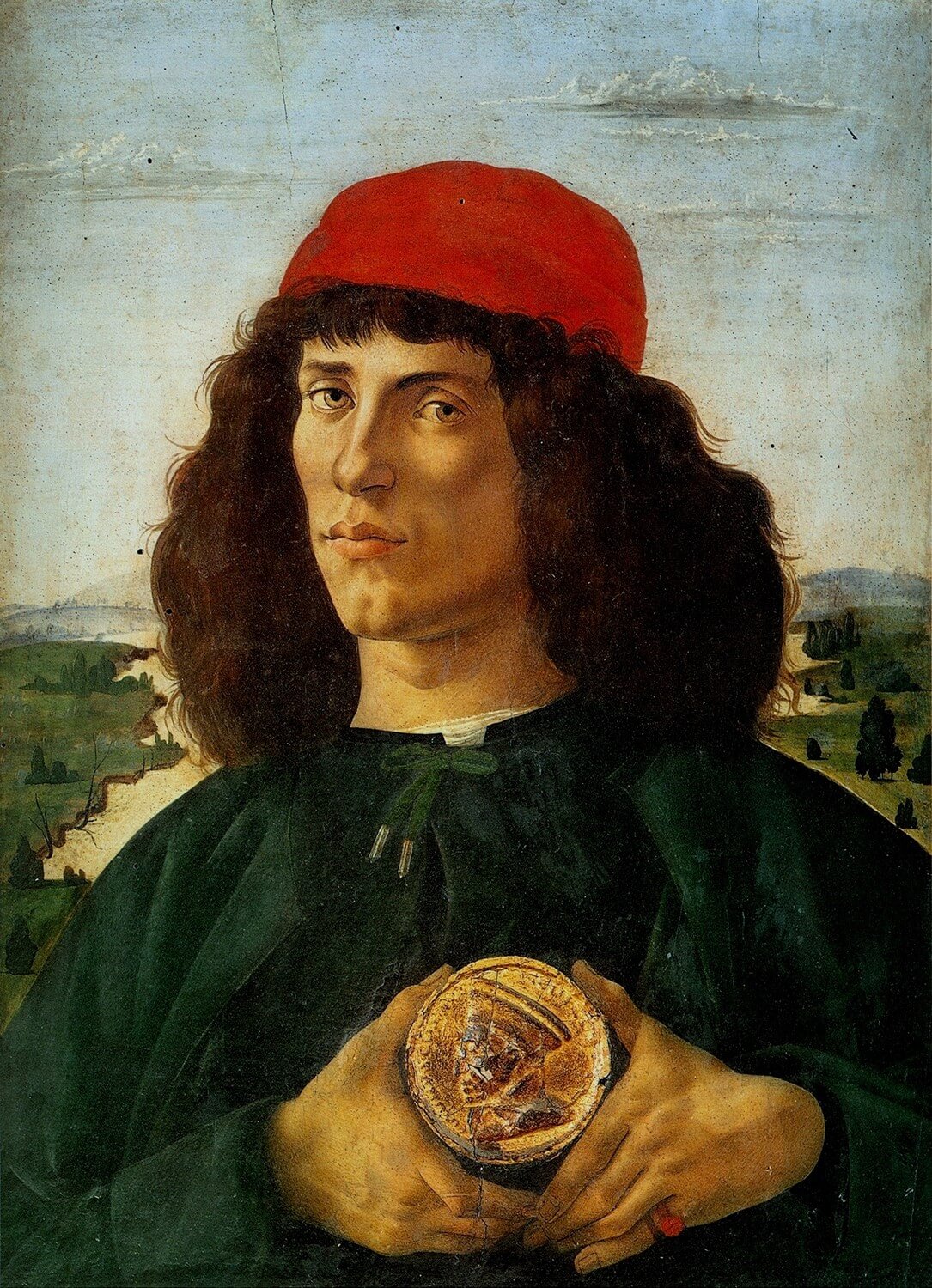 St. Sebastian

Resistance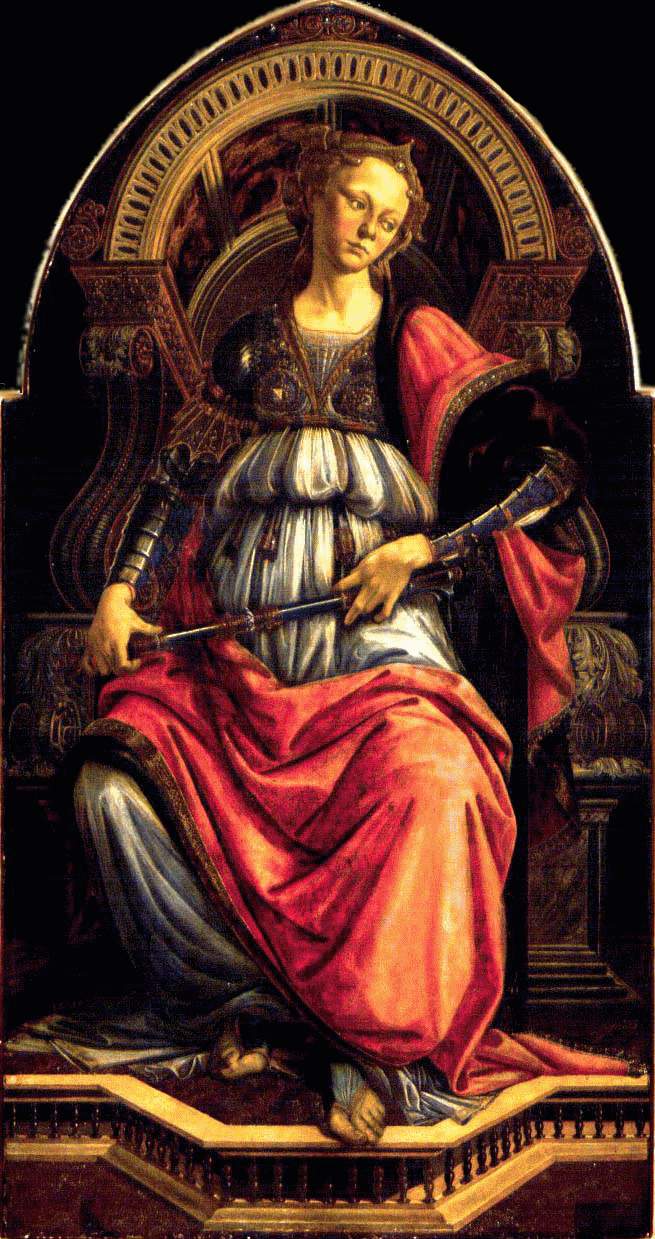 Nastagio'S Dinner At Onisti'S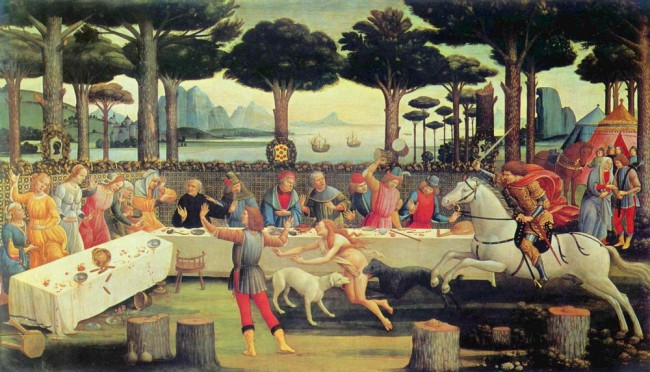 The Return Of Judith