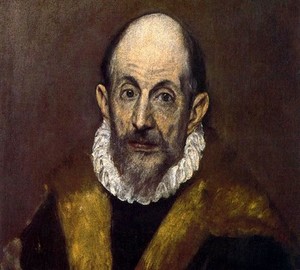 Year of birth: 1541
Date of death: April 7, 1614
Country: Spain
Locations of the artist's works: Santa Cruz Museum Prado Hermitage Museum Metropolitan Museum National Gallery of Art (Washington, DC)
Biography:
Domenico Theotokopoulis (El Greco for simplicity, this Spanish painter began to call himself by that name much later) was born in Crete in 1541. The date is speculative; there are no exact records of the artist's birth. Date and place of birth the artist himself, though it could easily be wrong, since almost nothing is known about the first 25 years of the artist. He was born (again, presumably) in a wealthy family of tax collector and may well have received a good education. El Greco carried his desire to learn new things through his life: in the biography of this Spanish artist you can read that he was acquainted with the greatest scientists of his time, and he left a large (for his time) library of books in several languages. In 1568 the artist moved from Crete to Venice, where he may have studied under Titian. From Venice El Greco moves to Rome, settles with Cardinal Alessandro Farnese, actively painting. But Rome turned out to be too small for his talent to unfold to its full capacity, so the artist leaves for Spain. In Toledo the artist was immediately appreciated: the altar image "Assumption of the Virgin", "The Deposition of the Clothes of Christ" for the cathedral. In Toledo, El Greco found a family, though he could not make it official. At least, there is no record of Jerónima de las Cuevas becoming El Greco's wife. But there is a record of the couple having a son and plenty of documentary evidence that El Greco was constantly dissatisfied with his pay, suing his clients, or they sued him. The Church, El Greco's largest customer, was often dissatisfied with the artist's work, believing that his works were not strict and orthodox enough. Eventually El Greco found it too crowded in Toledo and turned his eyes to the Escorial, a monastery-palace built near Madrid. For this monastery, El Greco painted The Martyrdom of St. Mauritius. However, King Philip II of Spain did not accept the canvas, the narrowness of his world view prevented the king from appreciating the artist's idea. This was a blow to El Greco, crippling him physically, mentally and financially. El Greco died in poverty. The artist's remains have been lost. With his own death, the artist proved that the body is nothing, but the work and the soul are immortal.
Paintings by El Greco
Apostles Peter And Paul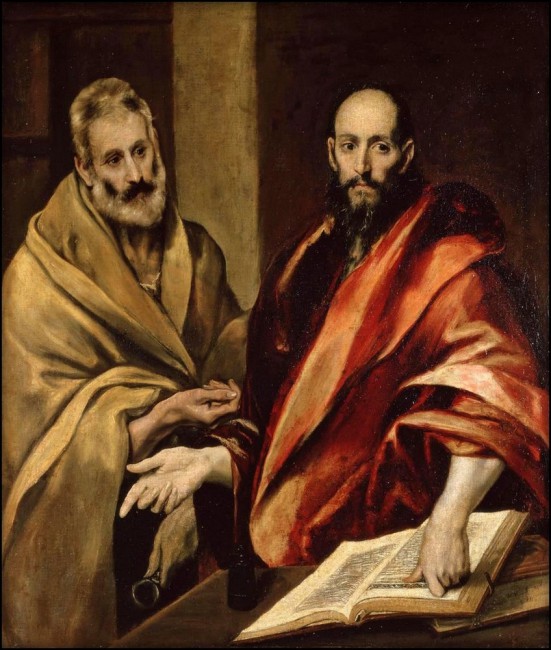 Healing The Blind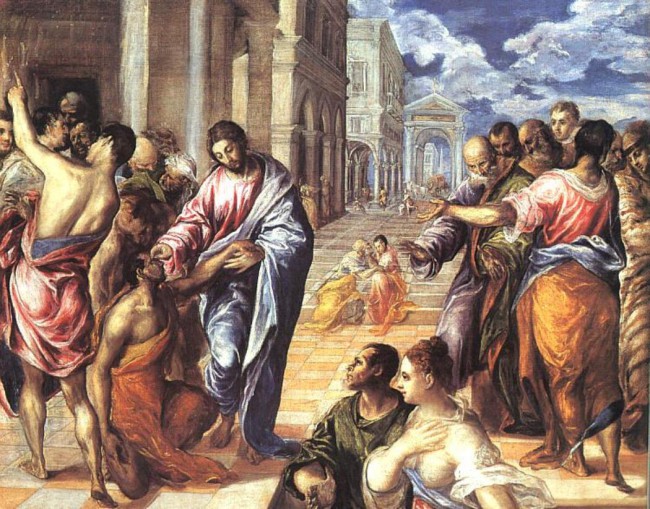 Laocoon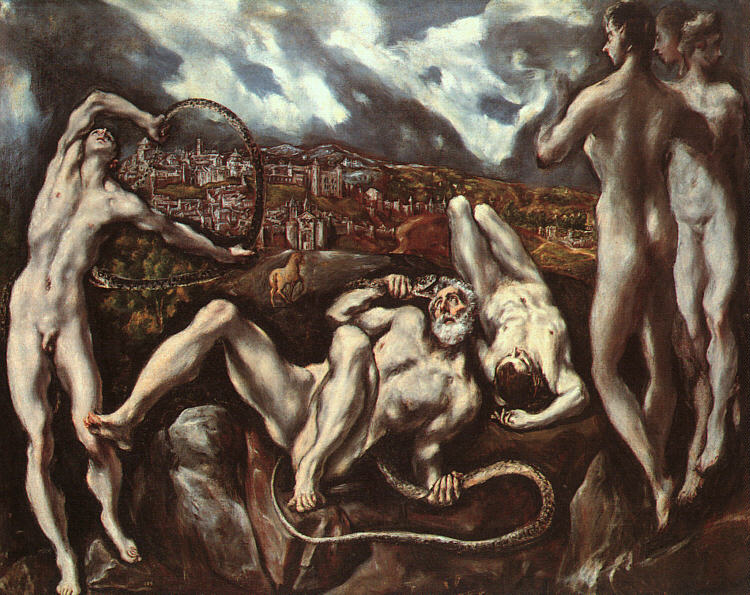 The Burial Of The Count Of Organs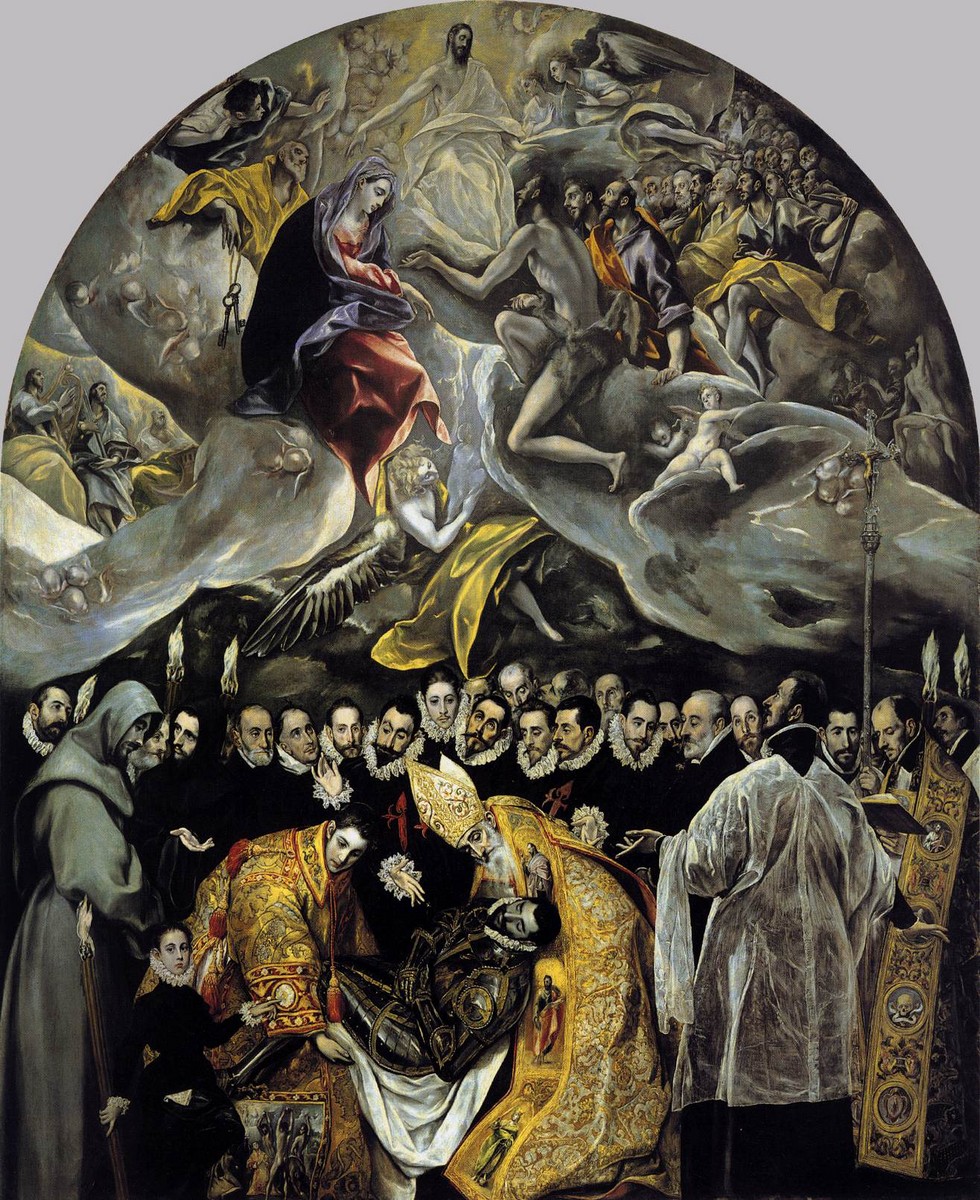 Shepherd'S Worship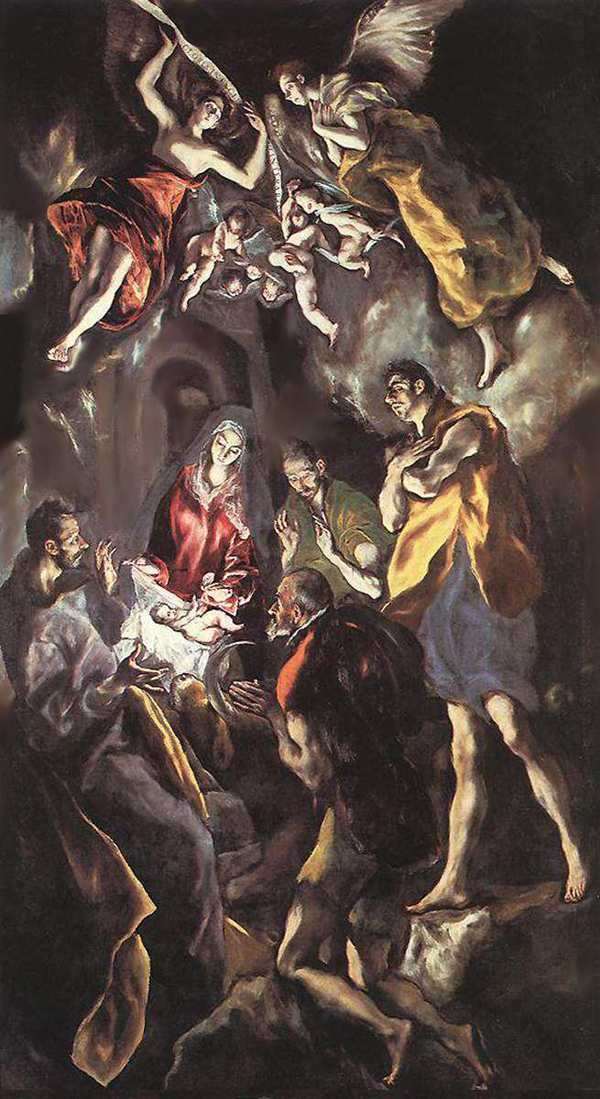 The Knight With His Hand On His Chest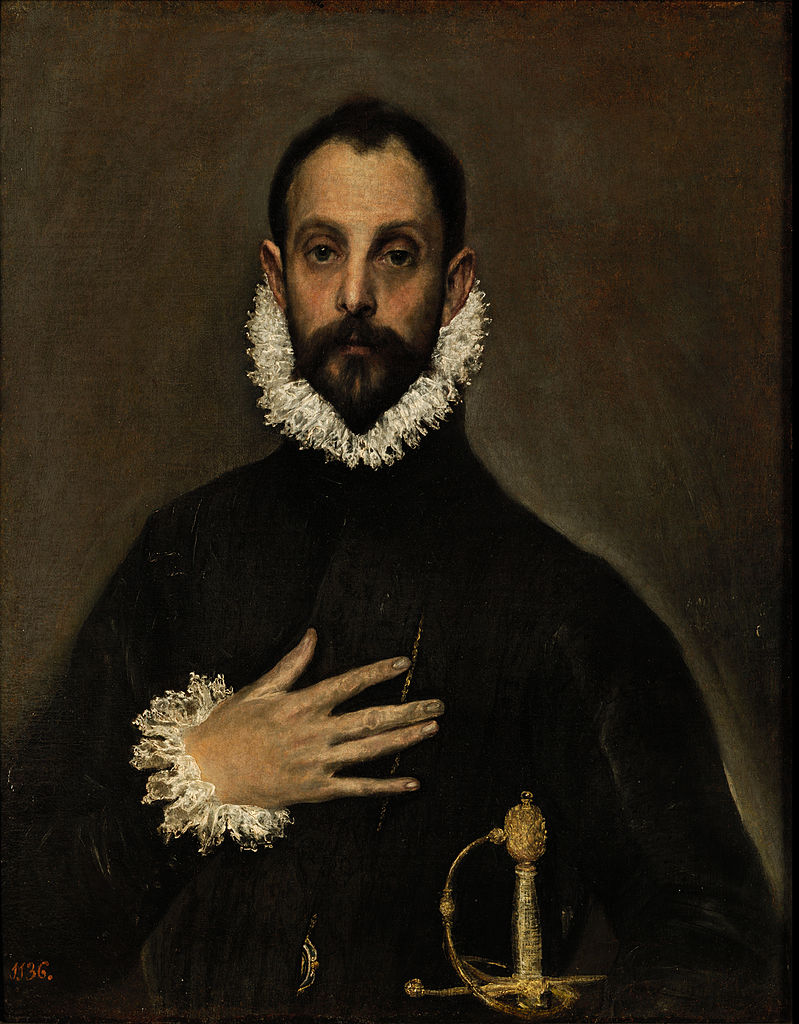 Removing The Fifth Seal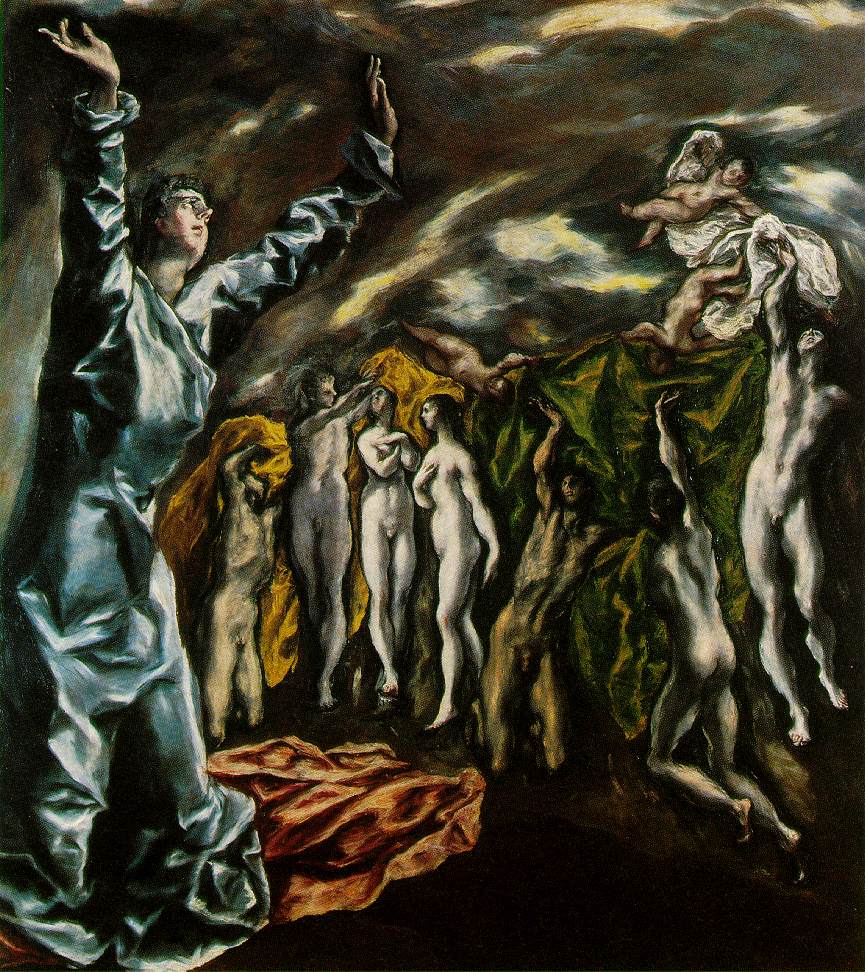 Removing The Garments From Christ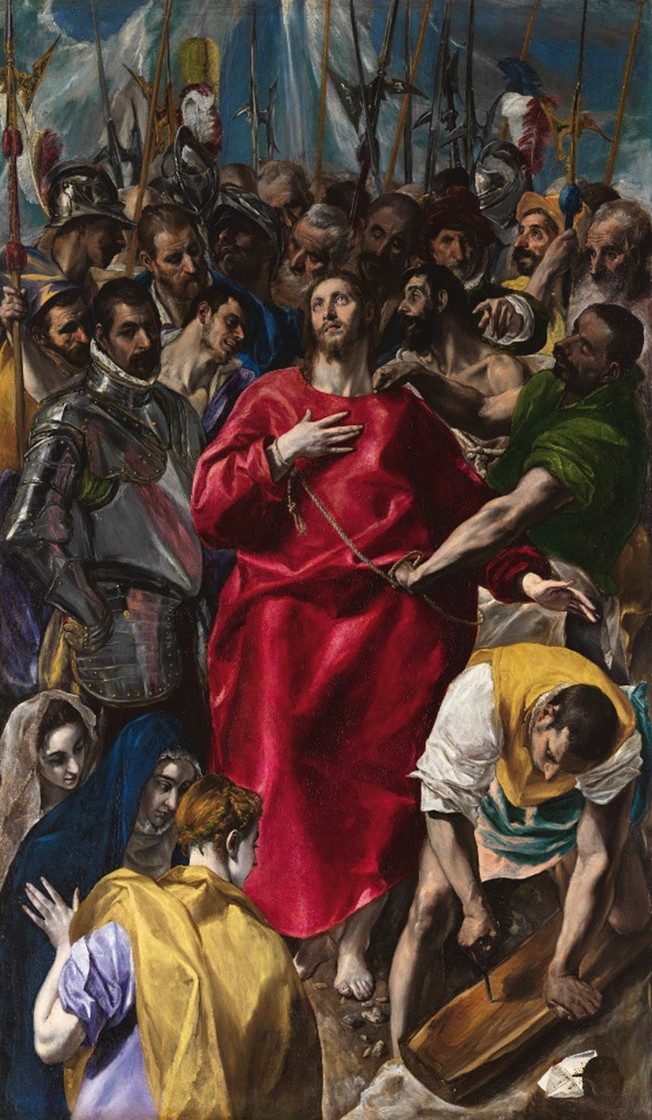 St. Martin And The Beggar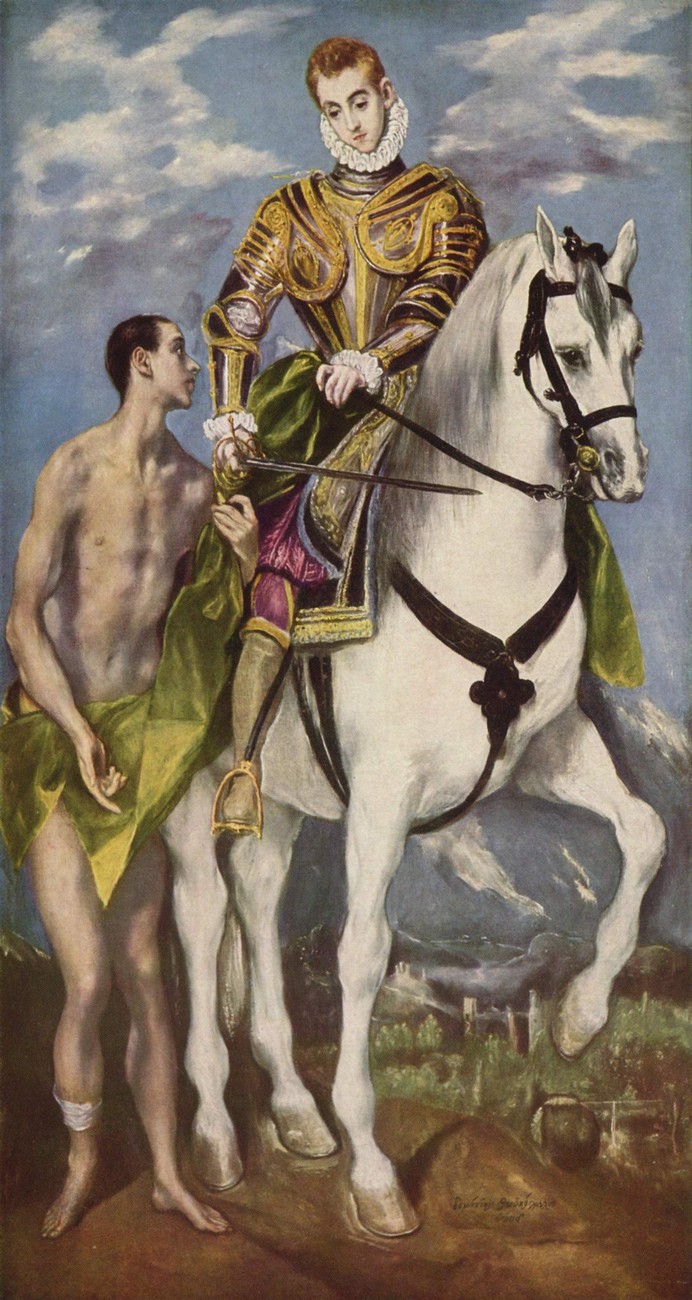 Martyrdom Of St. Mauritius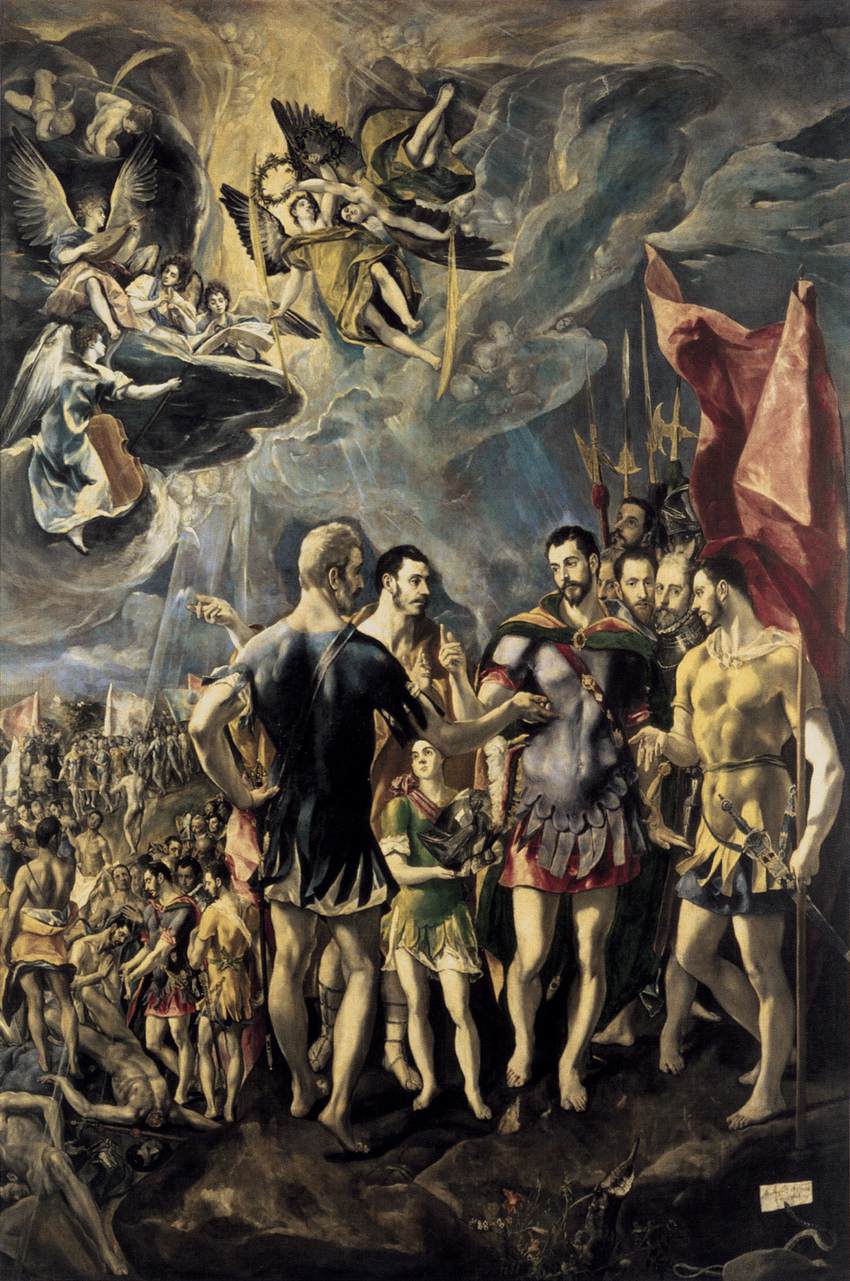 St. Veronica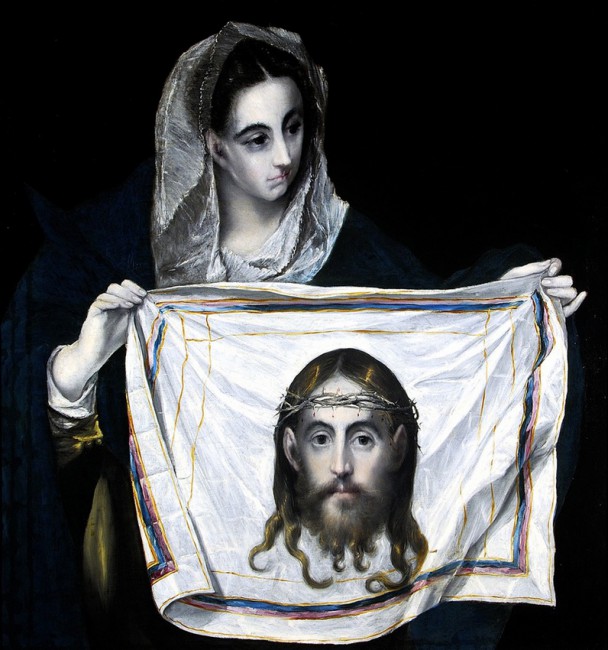 St. John The Evangelist And St. Francis Of Assisi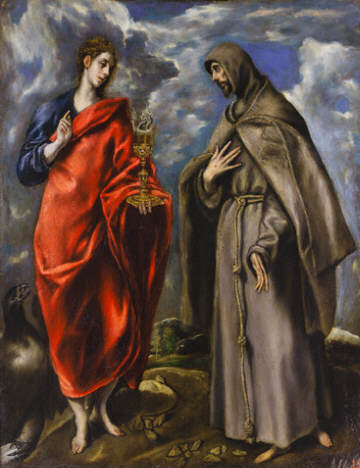 St. Louis And The Page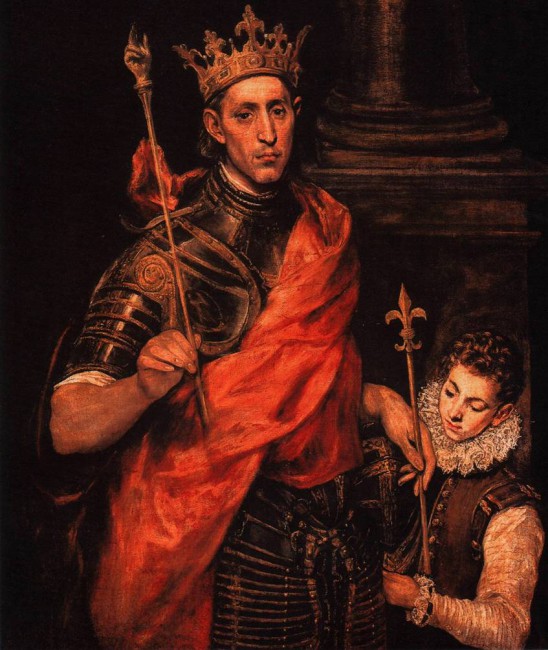 Trinity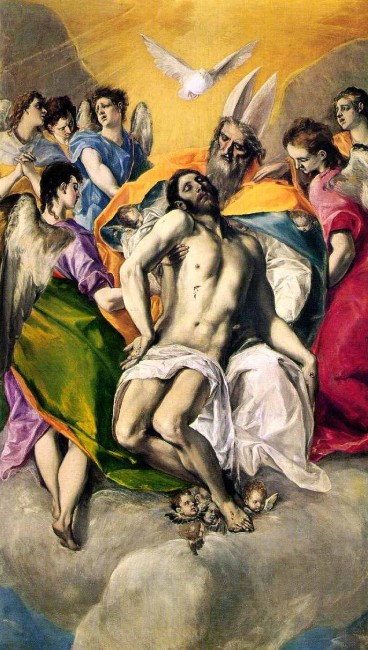 View Of Toledo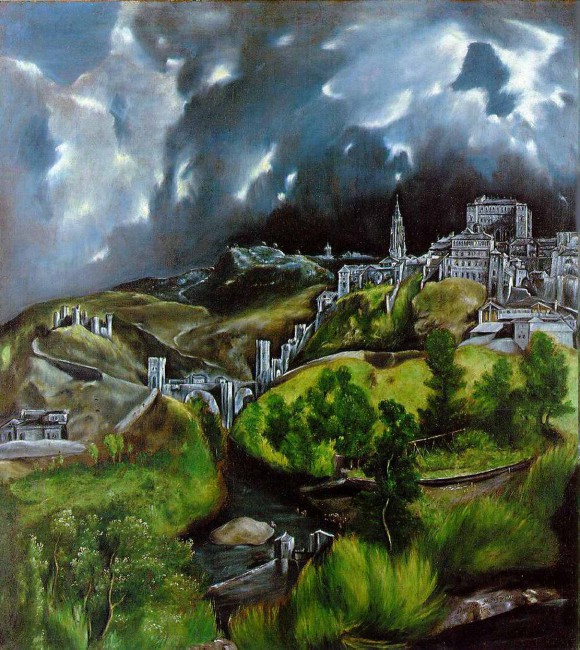 Resurrection