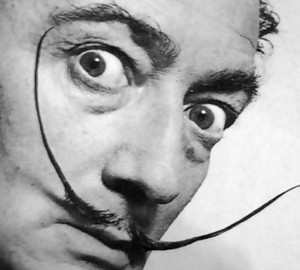 Year of birth: May 11, 1904
Date of death: January 23, 1989
Country: Spain
Locations of the artist's works: Salvador Dali Museum Metropolitan Museum of Art Queen Sophia Art Center Tate Gallery Museum of Modern Art (New York)
Biography:
The great and extraordinary man Salvador Dali was born in Spain in the city of Figueres in May 11, 1904. His parents were very different. His mother believed in God, and his father on the contrary, was an atheist. Salvador Dali's father's name was also Salvador. Many believe that Dali was named after his father, but this is not entirely true. Although his father and son were the same name, yet the younger Salvador Dali named in memory of his brother, who died before he was two years old. This worried the future artist, as he felt like a double, an echo of the past. Salvador had a sister who was born in 1908. Salvador Dali's childhood He studied very badly, was spoiled and restless, although he had the ability to draw as a child. His first teacher was Ramon Pichot. Already at the age of 14, his paintings were at an exhibition in Figueres. In 1921 Salvador Dali went to Madrid and entered the Academy of Fine Arts. He did not like studying. He thought he could teach his teachers the art of drawing himself. He stayed in Madrid only because he was interested in communicating with his comrades. There he met Federico García Lorca and Luis Buñuel. In 1924 Dali was expelled from the academy for misconduct. Having returned there a year later, he was expelled again in 1926 without the right to reinstatement. The incident that led to this situation was simply astonishing. In one of his exams, an academy professor asked him to name 3 of the greatest artists in the world. Daly replied that he would not answer this kind of question because no professor from the academy had the right to be his judge. Dali was too contemptuous of professors. And by this time Salvador Dalí had his own exhibition, which was visited by Pablo Picasso himself. This was the catalyst for the artists to get to know each other. Salvador Dalí's close association with Buñuel culminated in a film called The Andalusian Dog, which had a surrealist bias. In 1929, Dalí officially became a surrealist. How Dalí found his muse In 1929, Dalí found his muse. She became Gala Éluard. It is she who is depicted in many of Salvador Dali's paintings. A serious passion arose between them, and Gala left her husband to be with Dali. At the time he met his lover, Dali was living in Cadaques, where he bought himself a cabin without much comfort. Not without Gala's help, Dali managed to organize several excellent exhibitions, which were in cities such as Barcelona, London and New York. In 1936, a very tragicomic moment happened. At one of his exhibitions in London, Dali decided to give a lecture in a diver's suit. Soon he began to suffocate. Actively gesturing with his hands, he asked for his helmet to be removed. The audience took it as a joke, and all was over. By 1937, when Dali had already been to Italy, his style had changed considerably. The works of the Renaissance masters had too much influence. Dali was expelled from the Surrealist Society. During World War II, Dali went to the United States, where he was recognizable, and quickly achieved success. In 1941, the U.S. Museum of Modern Art opened its doors for his personal exhibition. Writing his autobiography in 1942, Dali felt he was really famous, as the book sold out very quickly. In 1946 Dali collaborated with Alfred Hitchcock. Of course, looking at the success of his former comrade André Breton could not miss the chance to write an article humiliating Dali – "Salvador Dali – Avida Dollars" ("Raking Dollars"). In 1948 Salvador Dali returned to Europe and settled in Port Lygat, traveling from there to Paris and back to New York. Dali was a very famous man. He did almost everything and was successful. It is impossible to count all his exhibitions, but the most memorable was the exhibition at the Tate Gallery, which was visited by about 250 million people, which can't help but impress. Salvador Dali died in 1989 on January 23, after the death of Gala, who passed away in 1982. Be sure to visit our partner site, which also has paintings by Salvador Dali. You will be able to choose and order some of his work for yourself.
Salvador Dali's Childhood
Studying at the Academy
How Dali found his muse
Paintings by Salvador Dali
The Architectonic "Angelus" Mille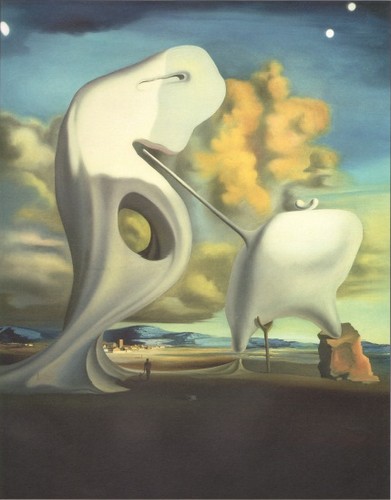 Atomic Leda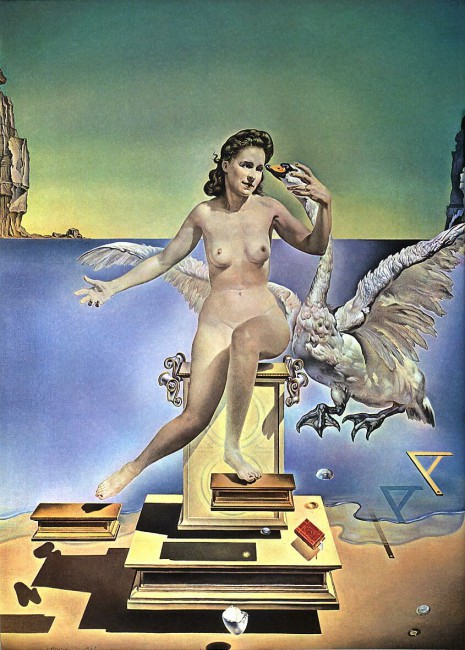 Geopolitical Baby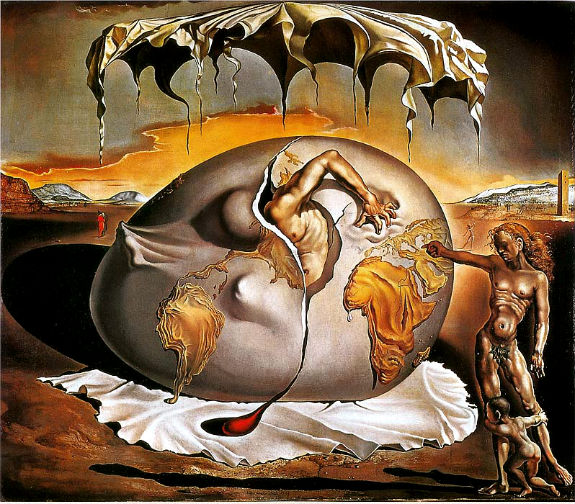 Dizziness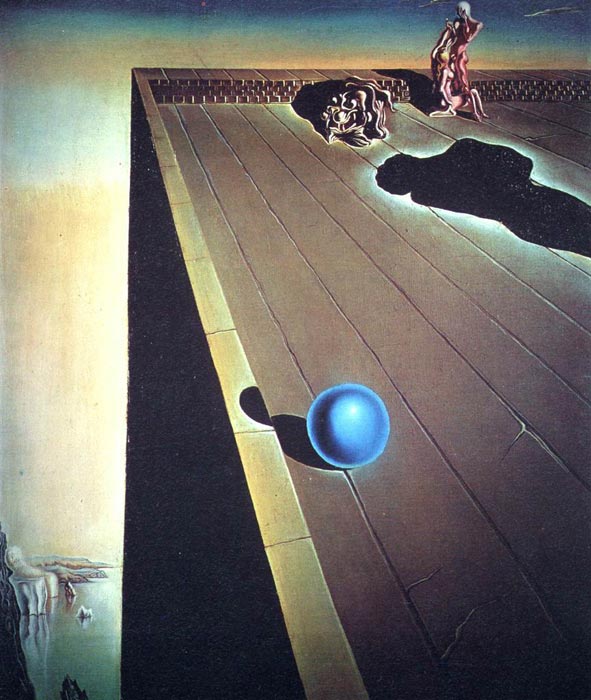 The Temptation Of St. Anthony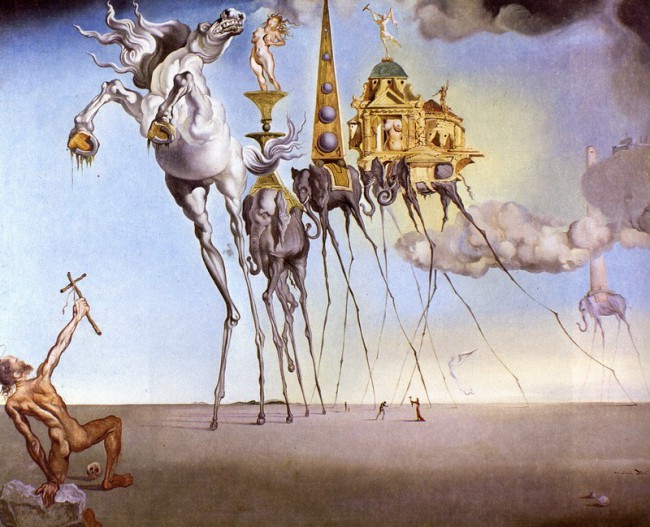 A Woman With A Head Of Roses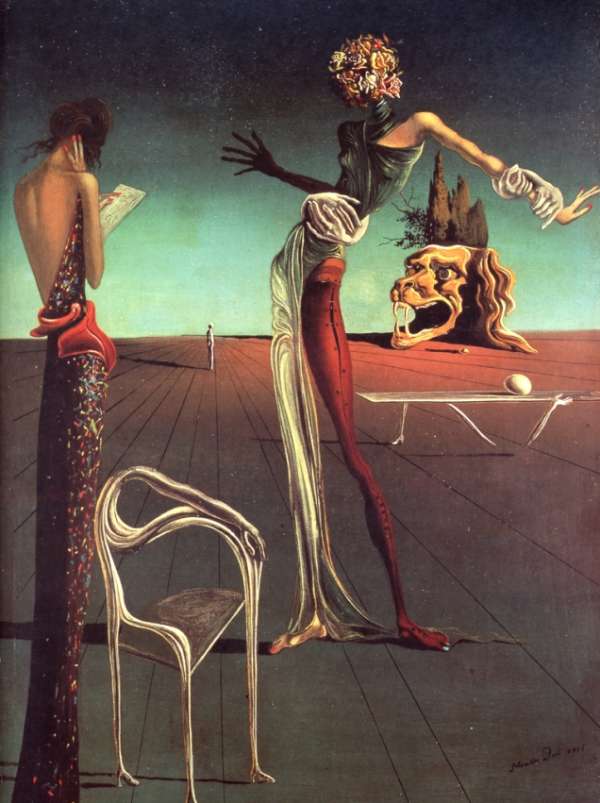 Giraffe On Fire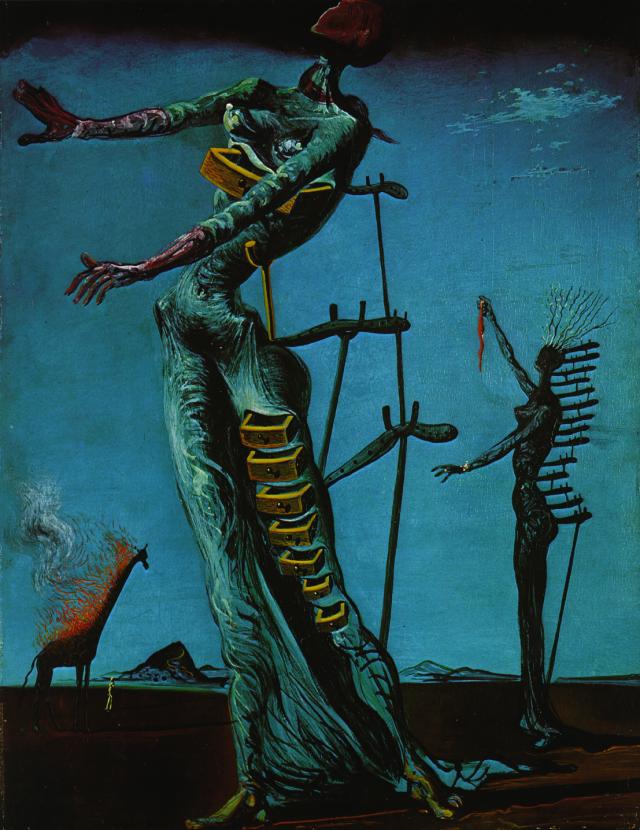 Basket Of Bread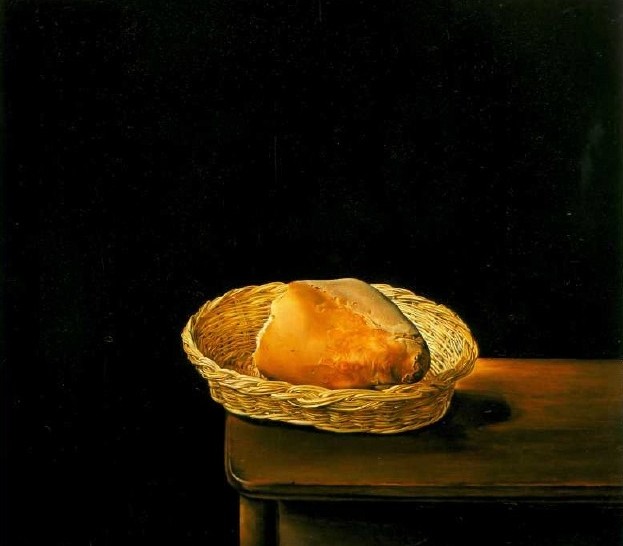 Swans Reflected In Elephants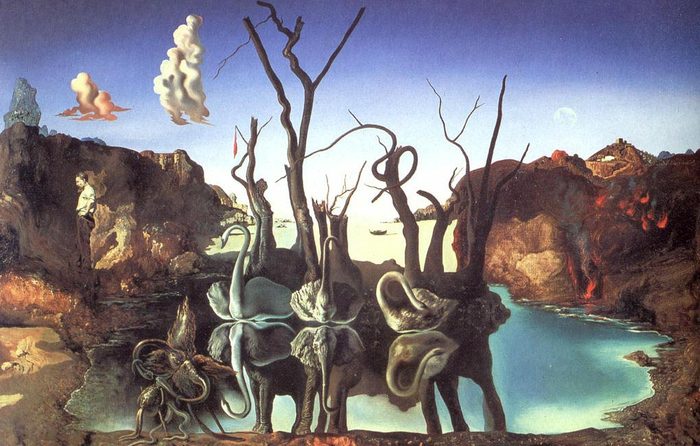 The Face Of War
Madonna Of Port Lligata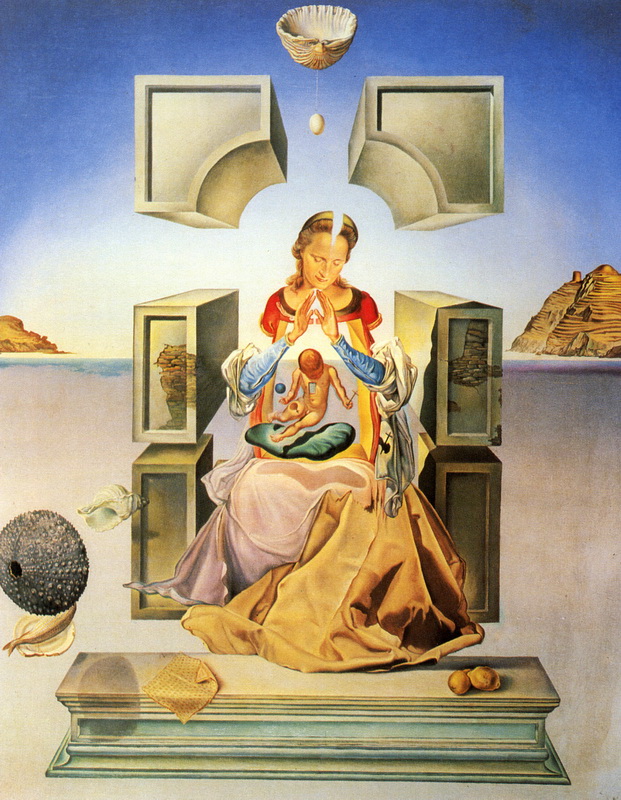 Autumn Cannibalism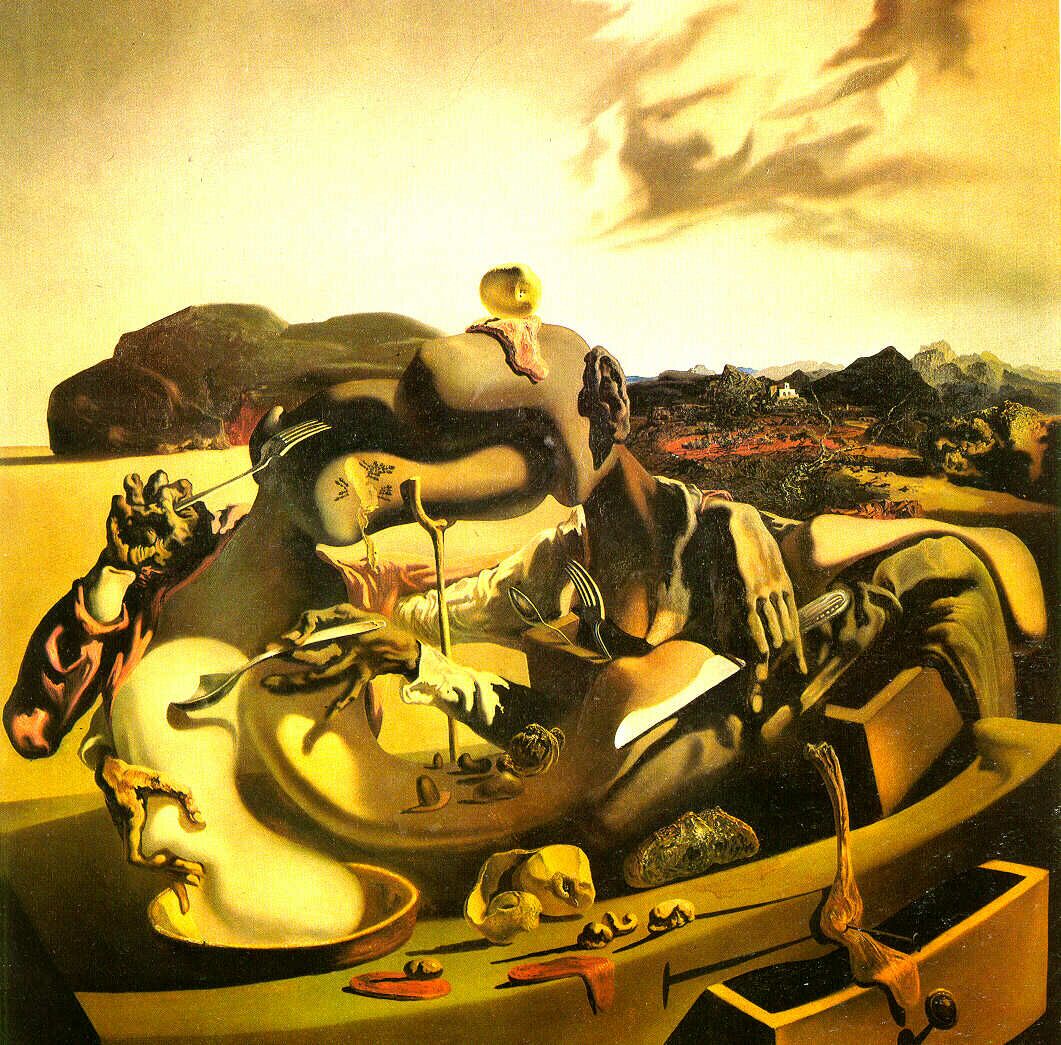 Memory Permanence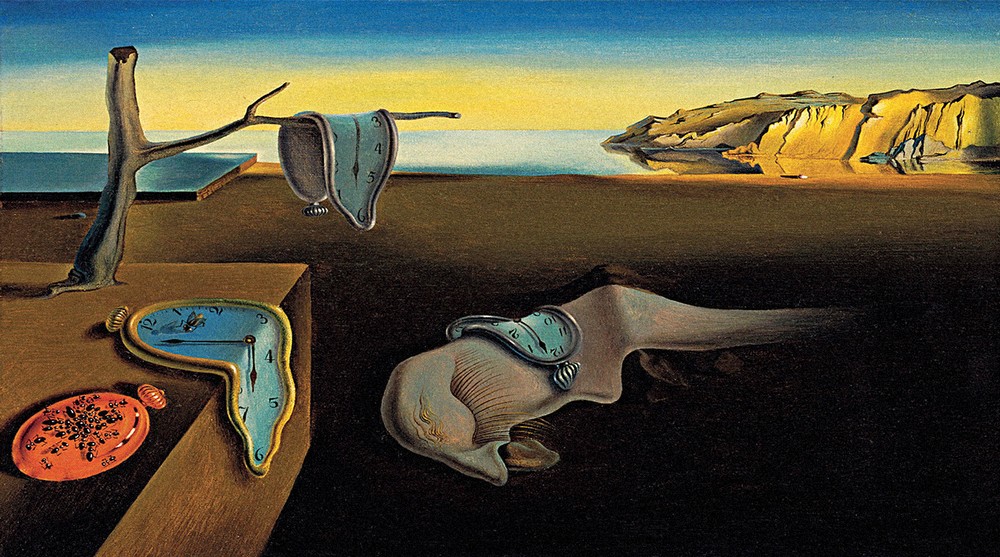 Crucifixion, Or Hypercubic Body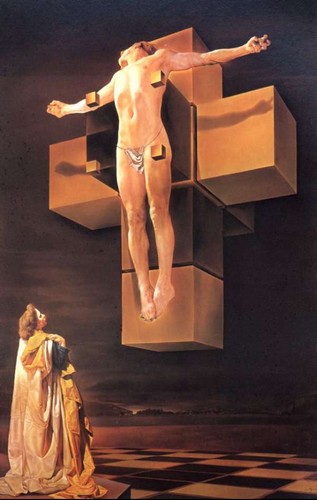 Elephants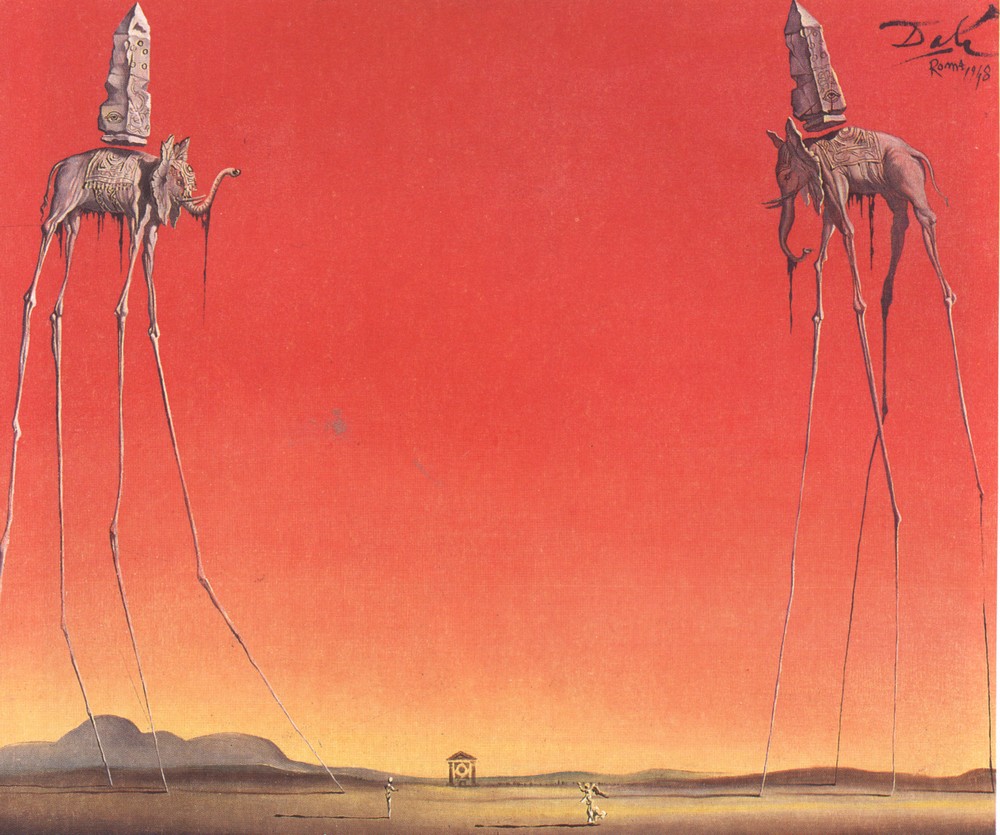 Last Supper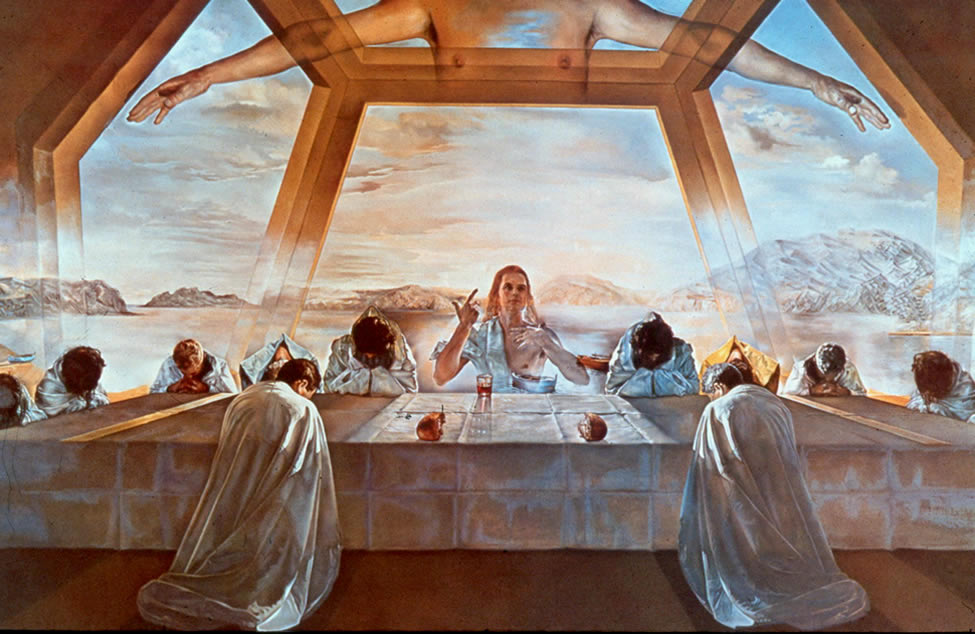 The Mystery Of William Tell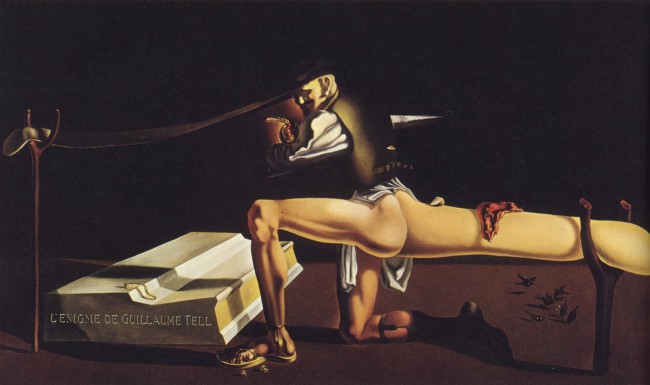 Female Figure At The Window