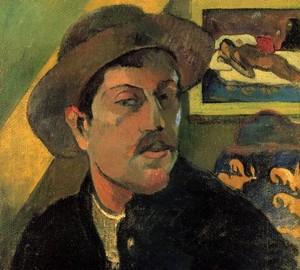 Year of birth: June 7, 1848
Date of death: May 8, 1903
Country: France
Locations of the artist's works: Hermitage Pushkin State Museum of Fine Arts Metropolitan Museum d'Orsay National Gallery of Art (Washington)
Biography:
Paul Gauguin was born in 1848 in Paris on June 7. His father was a journalist. After the revolutionary upheavals in France, the future artist's father gathered his entire family and set sail for Peru on a ship, intending to stay with his wife Aline's parents and open his own magazine there. But he had a heart attack on the way and died. Paul Gauguin lived in Peru until the age of seven. Back in France, the Gauguin family settled in Orleans. But Paul was not at all interested in living in the province and bored. At the first opportunity, he left home. In 1865 he hired as a worker on a merchant ship. Time passed, and the number of countries visited Paul increased. For a few years Paul Gauguin became a real sailor, who visited the various maritime adversity. Enlisted in the French Navy, Paul Gauguin and further continued to plow the waters of the seas and oceans. After his mother's death, Paul left the maritime business and took a job at the stock exchange, which he helped to find his guardian. It was a good job and it seemed that he would work there for a long time. Marriage of Paul Gauguin Married Gauguin in 1873 to a Danish woman, Matt-Sophie Gad. During the 10 years of life together his wife gave birth to five children, and Gauguin's position in society was becoming stronger and stronger. In his free time, Gauguin pursued his favorite hobby – painting. Gauguin was not at all confident in his artistic powers. One day, one of Paul Gauguin's paintings was selected to be shown at an exhibition, but he didn't tell anyone in the family about it. In 1882 the stock market crisis in the country began, and Gauguin's continued success began to raise doubts. It was this fact that helped predetermine Gauguin's fate as an artist. By 1884 Gauguin was already living in Denmark, as there was not enough money to live in France. Gauguin's wife was teaching French in Denmark, and he was trying to get involved in commerce, but he was not successful. Disagreements within the family began, and the marriage broke up in 1885. The mother remained with 4 children in Denmark, and Gauguin returned to Paris with her son Clovis. Living in Paris was difficult and Gauguin had to move to Brittany. He liked it here. The Brittons are a very peculiar people with their own traditions and worldview, and even their own language. Gauguin felt great in Brittany, he again awakened feelings of a traveler. In 1887, taking the artist Charles Laval with him, they went to Panama. The trip was not very successful. Gauguin had to work hard to support himself. Sick with malaria and dysentery Paul had to return home. Friends took him and helped to recover, and in 1888 Paul Gauguin again moved to Brittany. The case of Van Gogh Gauguin knew Van Gogh, who wanted to organize a colony of artists in Arles. It was there that he invited his comrade. Van Gogh's brother Theo took care of all the financial expenses (we mentioned this case in Van Gogh's biography). For Gauguin it was a good opportunity to get away and live without any worries. The artists' views diverged. Gauguin took charge of Van Gogh and began to present himself as a teacher. Van Gogh, who was already suffering from a psychological breakdown at the time, couldn't take it. At one point he attacked Paul Gauguin with a knife. Without catching up with his victim, Van Gogh cut off his ear, while Gauguin went back to Paris. After this incident Paul Gauguin spent time traveling between Paris and Brittany. And in 1889, after attending an art exhibition in Paris, he decided to settle in Tahiti. Of course Gauguin had no money, and he began to sell his paintings. Having saved up about 10 thousand francs he left for the island. In the summer of 1891 Paul Gauguin went to work, bought a small straw hut on the island. Many paintings of this time depicts Gauguin's wife, Tejura, who was only 13 years old. Her parents happily gave her as a wife to Gauguin. The work was fruitful, Gauguin painted many interesting paintings in Tahiti. But time passed and the money ran out, and in addition, Gauguin fell ill with syphilis. He could no longer tolerate it, and left for France, where a small inheritance awaited him. But he didn't spend much time in his homeland. In 1895 he returned again to Tahiti, where he also suffered and lived in want. Eugène Henri Paul Gauguin died of a heart attack in the Marquesas Islands in 1903 on May 8.
Marriage of Paul Gauguin
The Case of Van Gogh
Paintings by Paul Gauguin
And You'Re Jealous.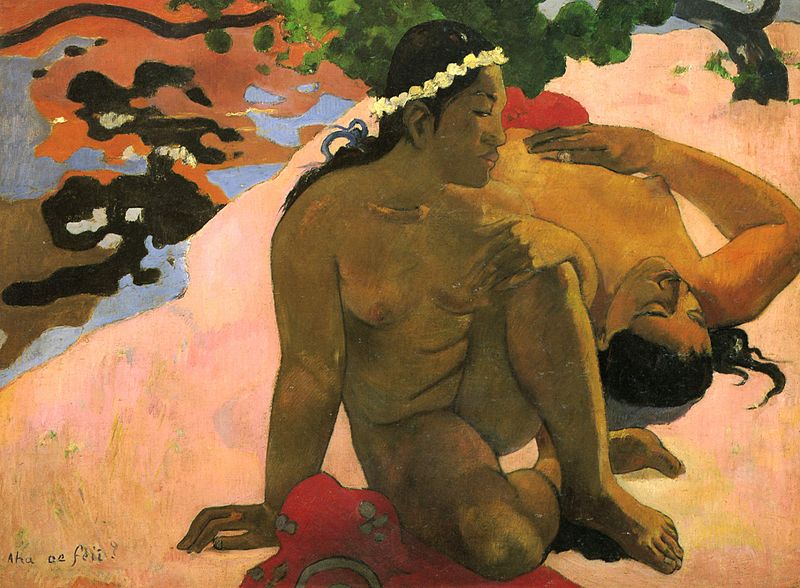 Hail Mary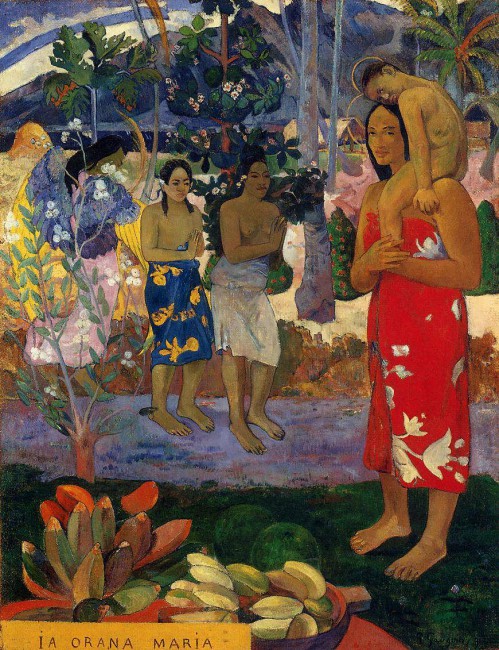 Self-Portrait 1893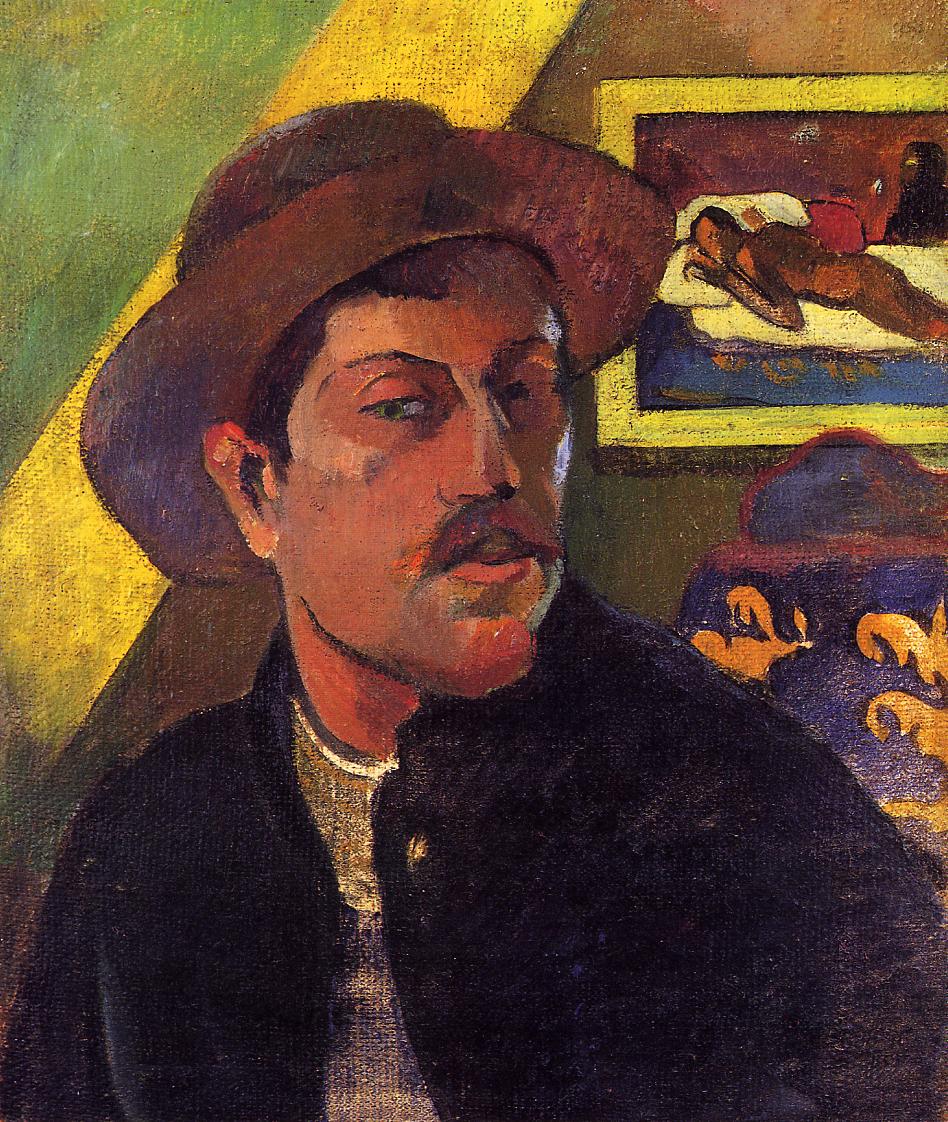 Self-Portrait-Grotesque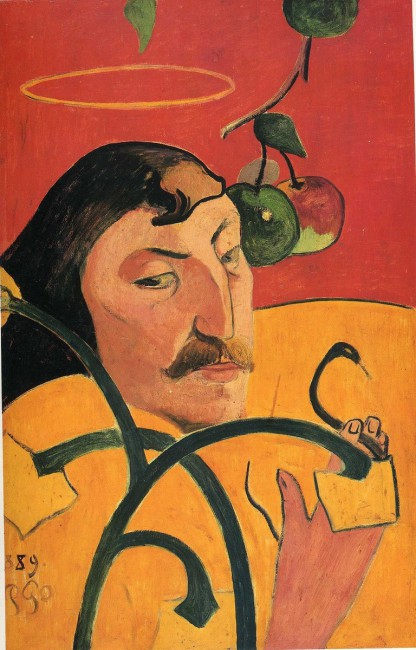 Self-Portrait With Yellow Christ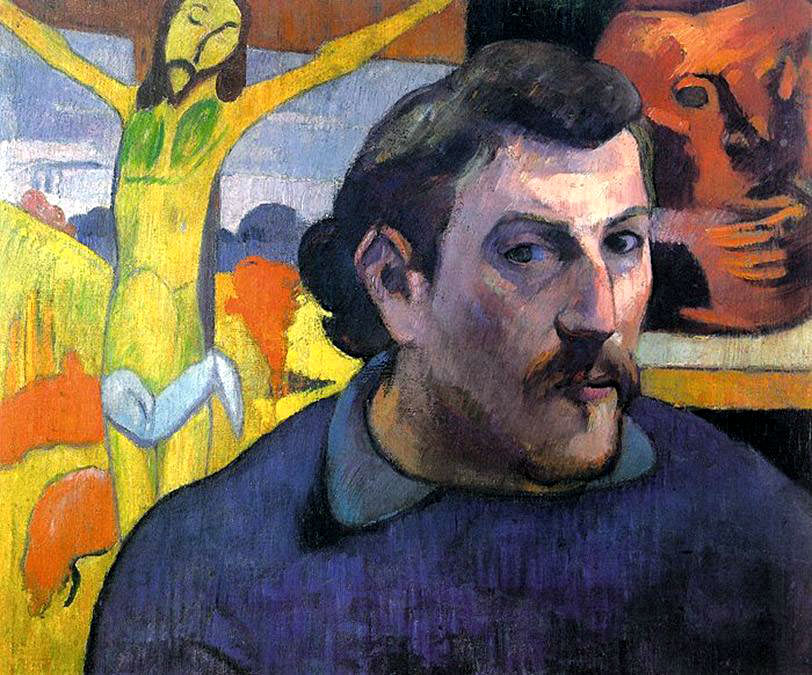 Flowers And Cats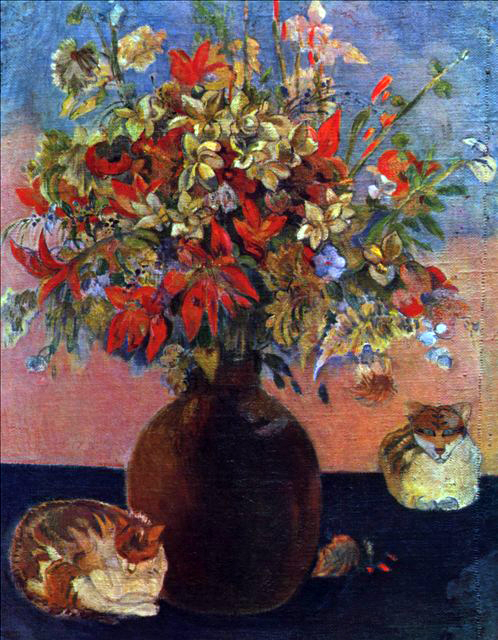 The Spirit Of The Dead Never Sleeps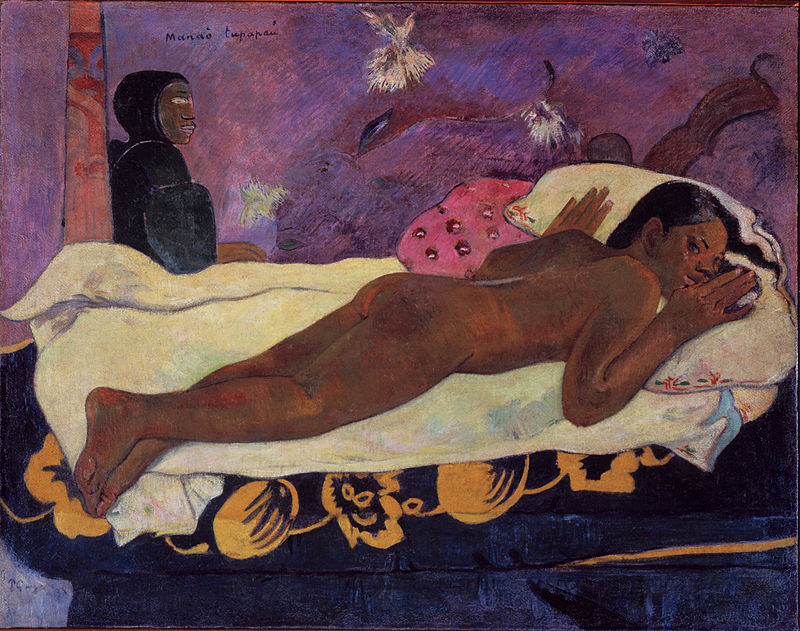 Yellow Christ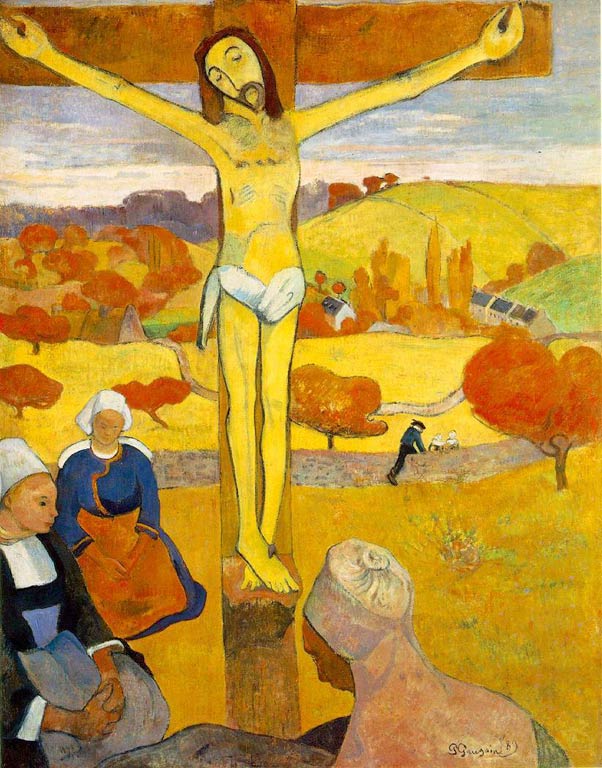 Never Again.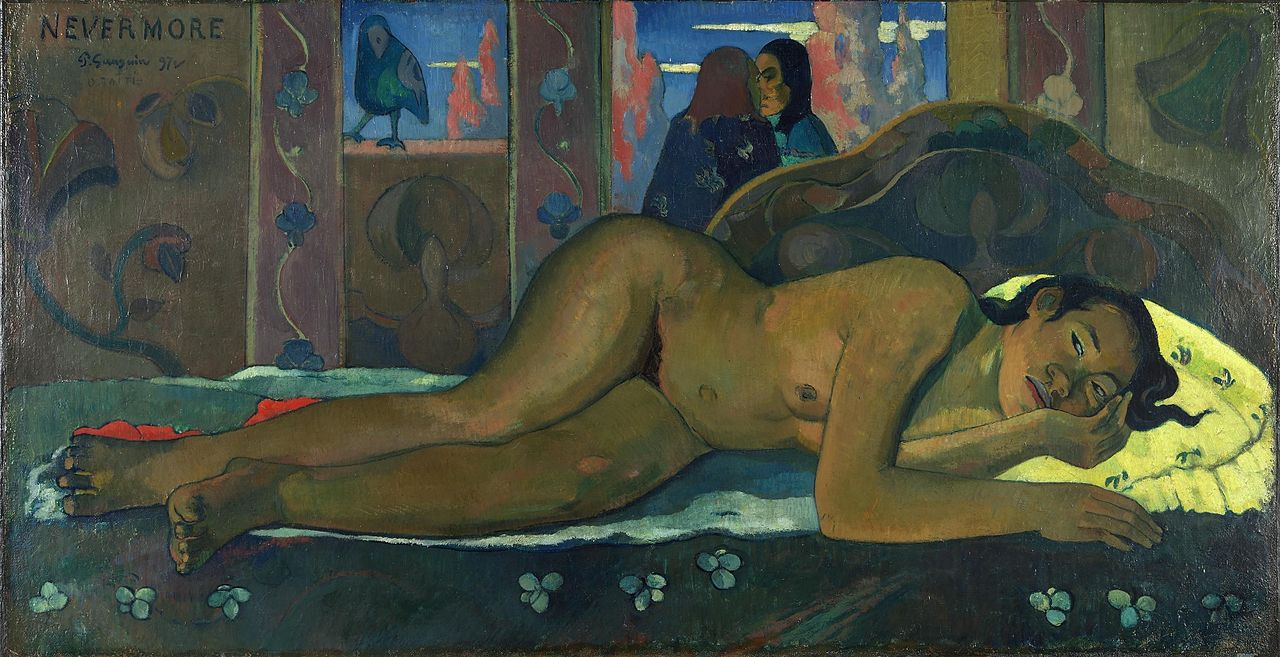 Landscape With Peacocks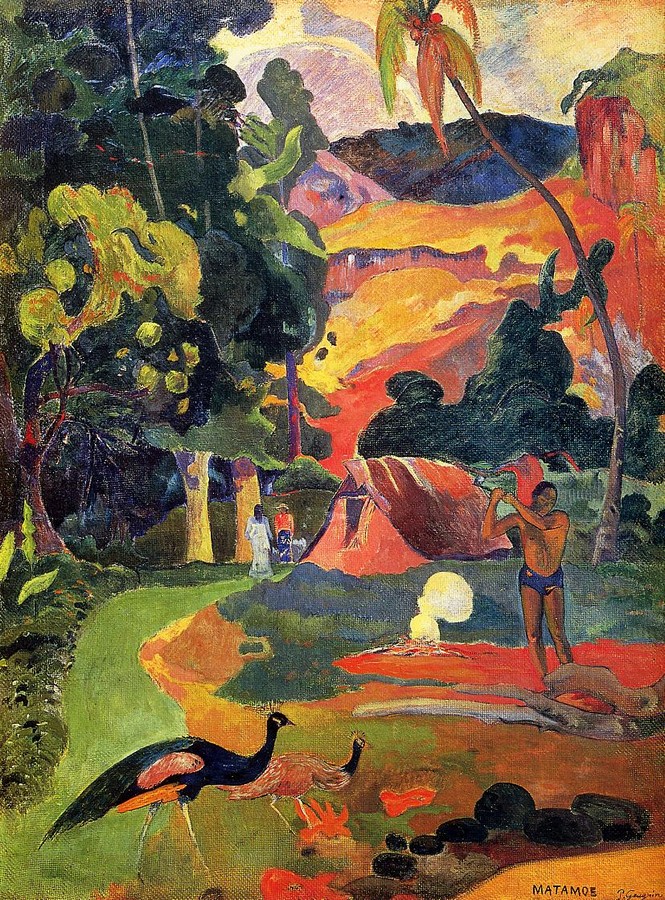 Sunflowers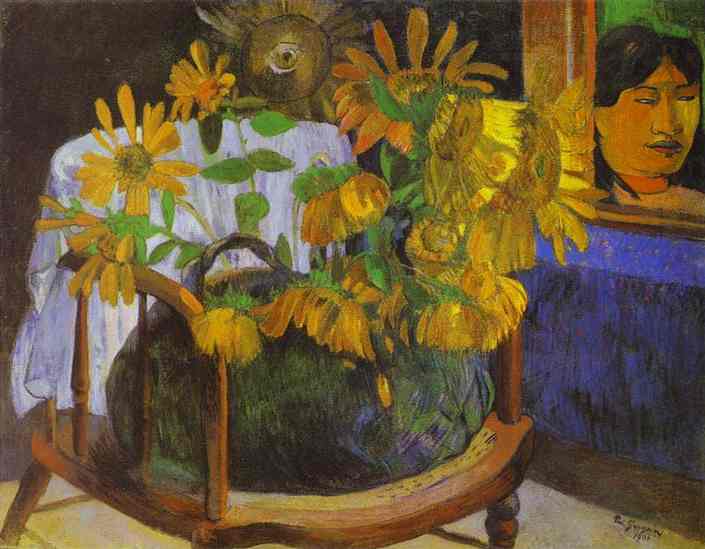 Harvesting The Fruit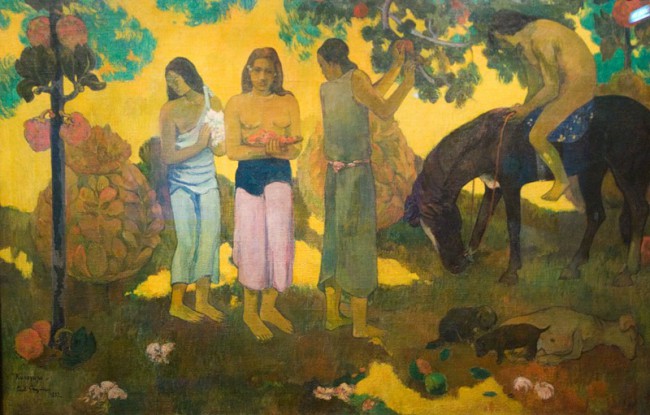 Tahitians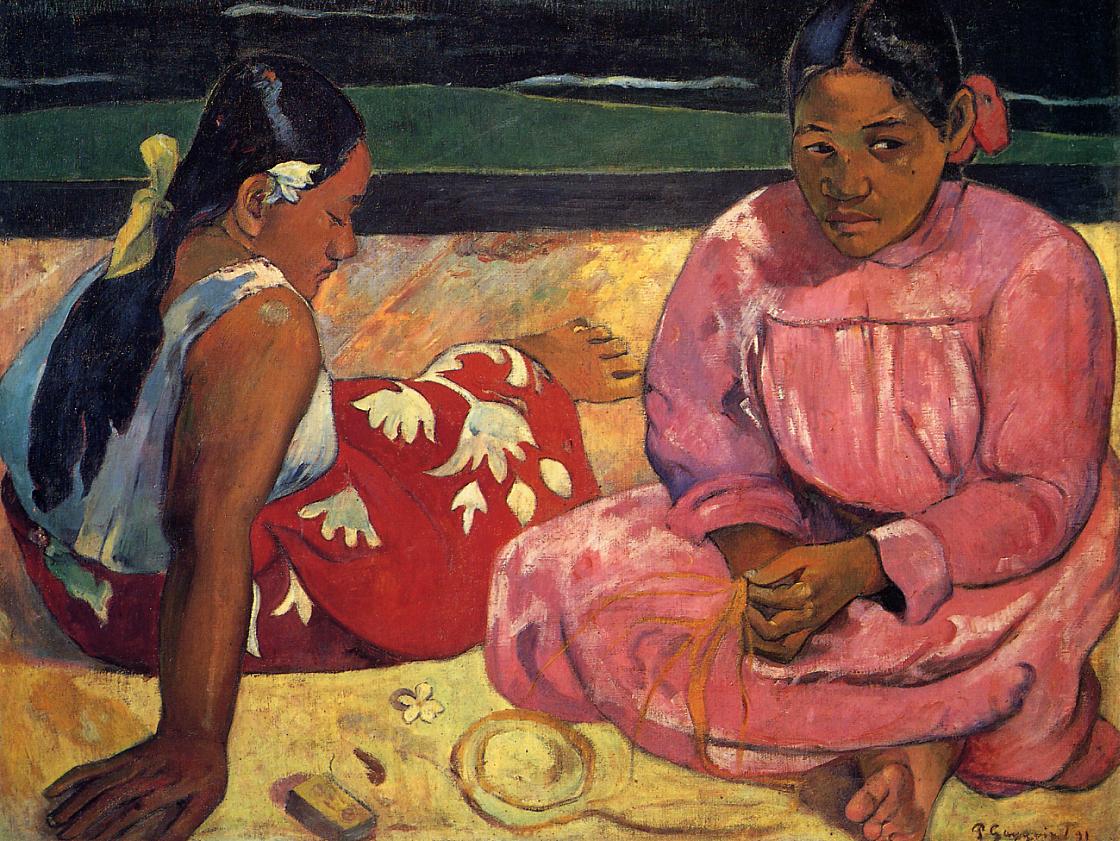 Jacob'S Struggle With The Angel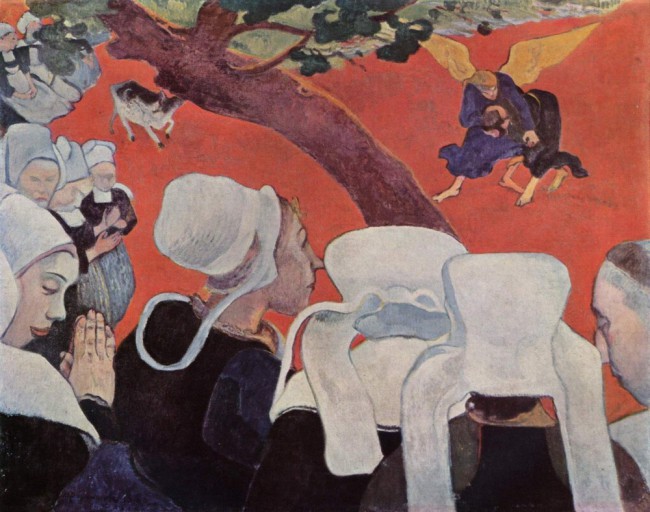 When To Marry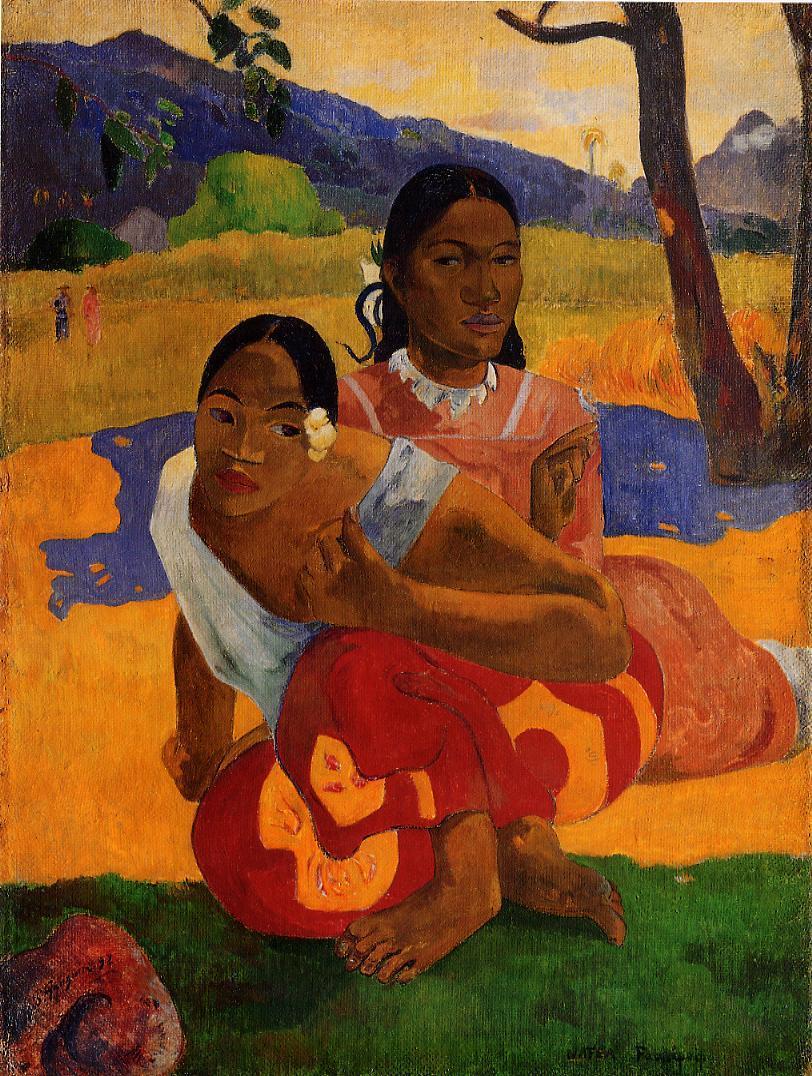 The Woman Holding The Fetus