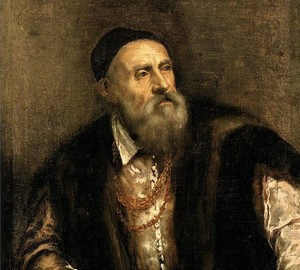 Year of birth: 1485
Date of death: August 27, 1576
Country: Italy
Locations of the artist's works: Prado Gallery Borghese Hermitage Museum Louvre Dresden Gallery
Biography:
Titian, or Titian Vechellio, was born near Venice, in Pieve di Cadore. His exact date has not yet been ascertained – scholars are still arguing about it. Some argue that in 1576, when the artist died, he was 103, others – 98 – 99 years. Most are inclined to the opinion that Titian lived more than 80, but by no means more than 90 years. Consequently, he was born somewhere between 1485 – 1490 years. Vechellio had four children – two girls and two boys. His father – Gregorio Vecellio – was an inspector of mines and the head of the militia, that is, the family was not rich, but also not poor. Nothing is known of Titian's education. All we know is that he did not read Latin, which was the sign of a good education at the time. Most of Titian's letters were written by others at his request. However, this did not prevent his friendship with many literati. For example, the poet Pietro Aretino was his closest friend. Contemporaries described Titian as a very sociable man who was also distinguished by his good manners. Around 1500 Titian, together with his younger brother Francesco, was sent to study painting in Venice. The details of the study are unknown – they begin only with 1508. According to researchers of Titian's work, he was a pupil of Sebastiano Zuccato, Genti le Bellini, but soon made up his mind and chose the studio of Giovanni Bellini. A strong friendship bonded Titian and another famous artist, Giorgione. But this did not last long – Giorgione died in 1510. Titian left for Padua, but soon returned to Venice. It turned out that in his native city of all the hopeful artists left him alone. Many died, some left. By 1516 Titian had already consolidated his position as the leading Venetian artist. The basis of Titian's work was altarpieces. The artist also carried out quite prestigious private commissions. In 1530 Titian was presented to the Holy Roman Emperor Charles V. During his next visit the emperor had already granted the artist the titles of Knight of the Golden Spur and Count of Palatine. No other painter had ever been awarded such a title. His acquaintance with the emperor made Titian overcome his fear of long journeys. He now traveled extensively to Spain and other countries, working at the request of Charles V. Titian and the emperor's son, Philip II, had a friendship. However, it was sometimes shaken by Titian's greed – there are such artists! He would not allow his royalties to be withheld, and if they were, he would shower the Emperor with letters. The master most likely died of the plague, which swept through Venice in 1576.
Paintings by Titian Vechellio
Flora
Love In Heaven And Love On Earth

Madonna Dei Frari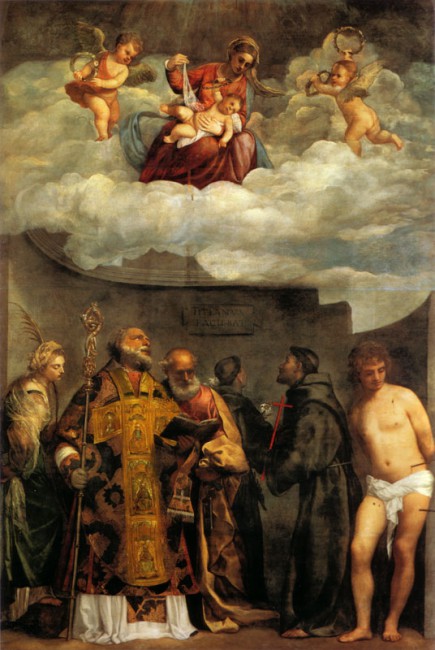 Portrait Of A Lady In A White Dress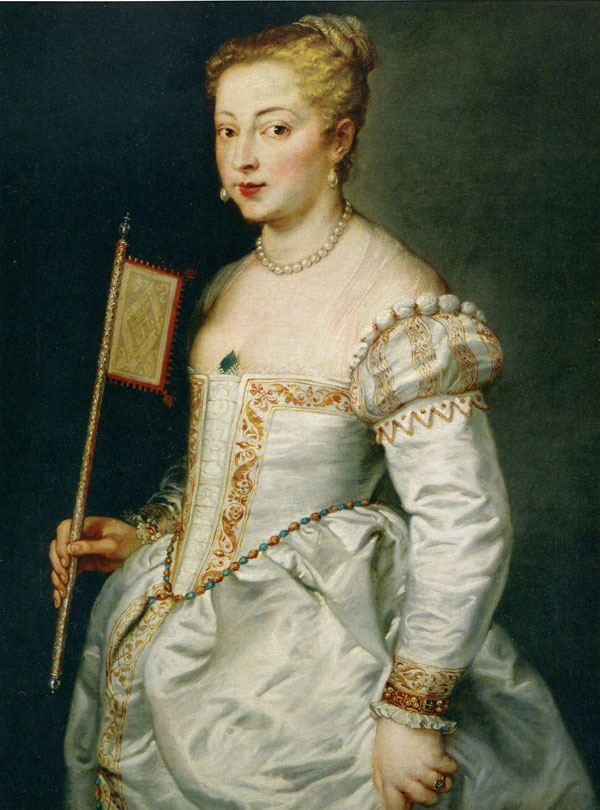 Salome With The Head Of John The Baptist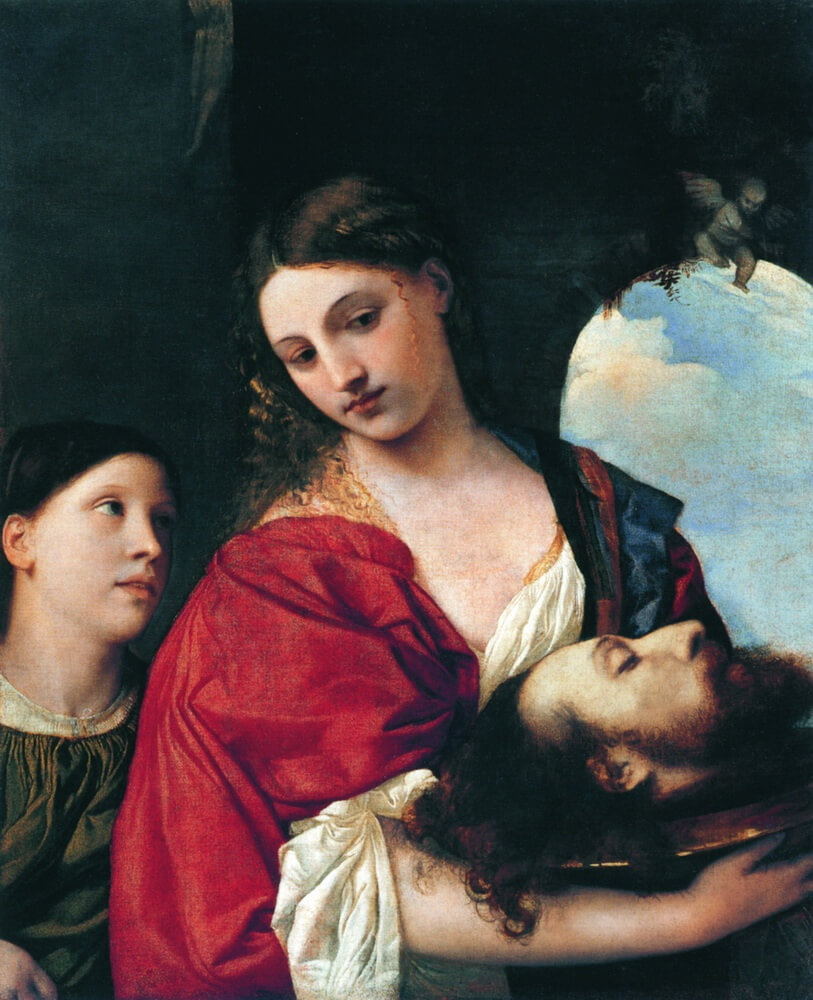 St. Sebastian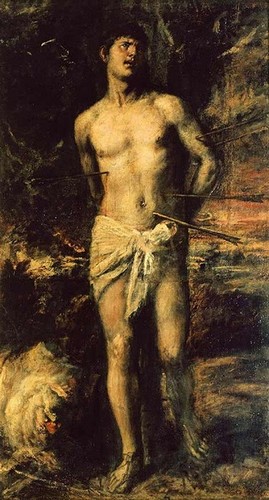 Crowned With Thorns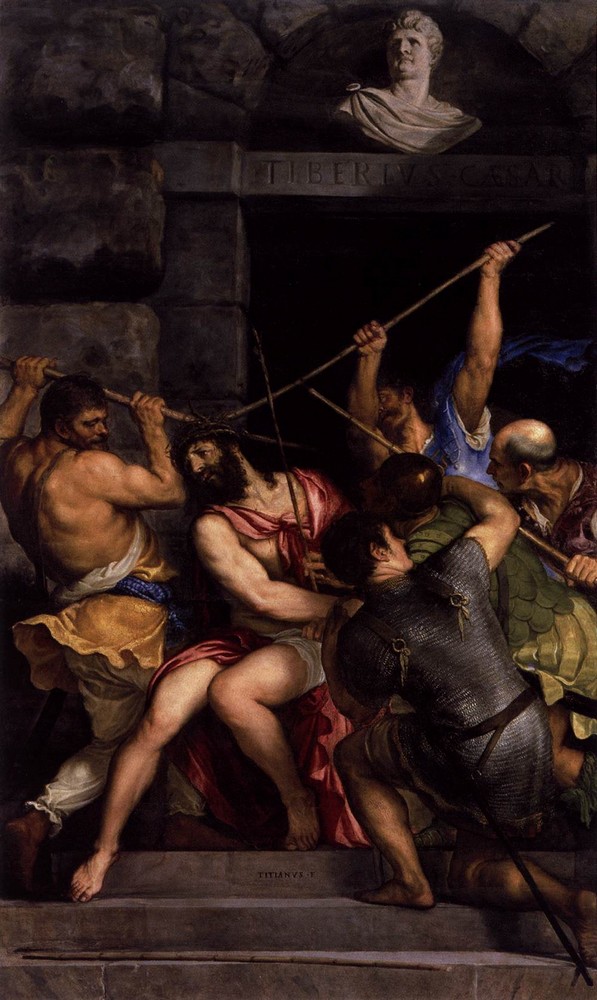 Bacchus And Ariadne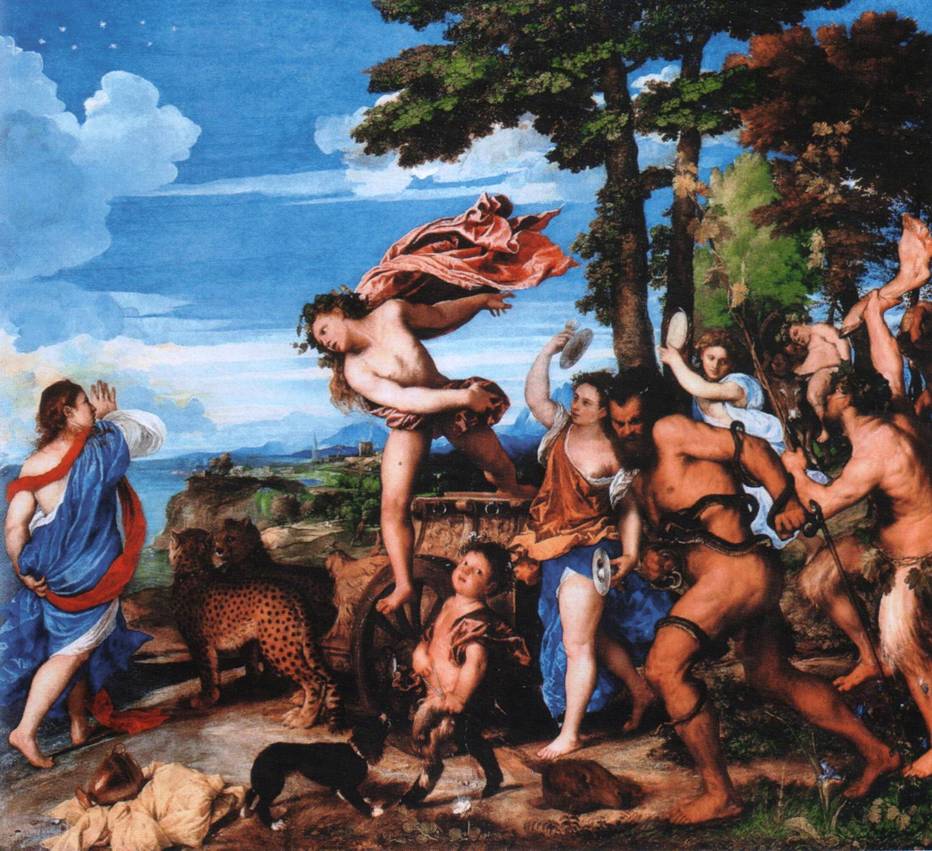 Venus And Adonis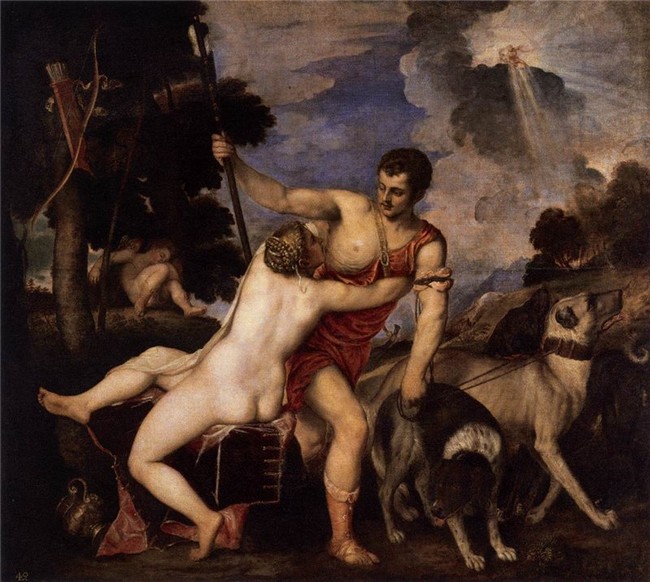 Venus In Front Of The Mirror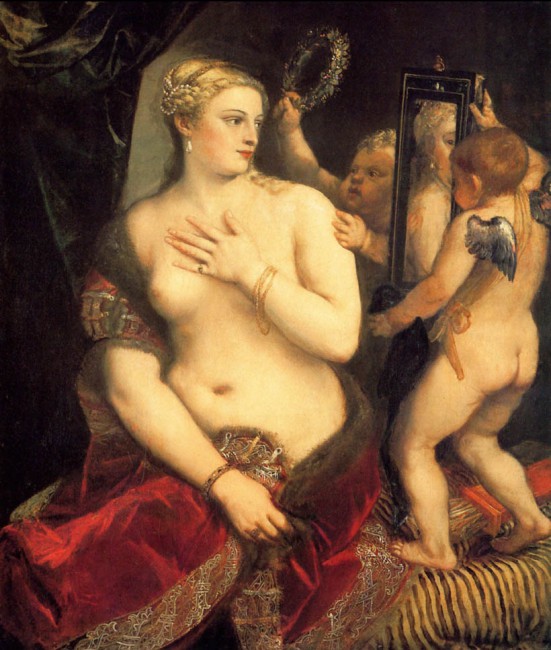 Venus Blindfolding Cupid