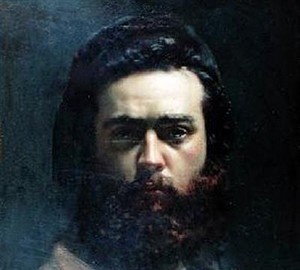 Year of birth: November 5, 1851
Date of death: April 23, 1914
Country: England
The artist's work is located:
Biography:
Edward Robert Hughes was born in 1851 in London. His parents (Edward Hughes and Harriet Furd) called him "Ted. The artist's younger brother William Arthur Hughes first worked as a framer, but at a mature age he devoted himself to photography. E. R. Hughes' love of painting was passed down from his famous uncle Arthur Hughes, an English illustrator and Pre-Raphaelite painter. In 1868, Hughes entered the Royal Academy of Arts. During his studies, the young man lived with Arthur Hughes and his family. Edward's personal and professional relationship with his uncle played an important role in his art and greatly influenced his reputation during his lifetime. E. R. Hughes began his career as a portrait painter. The young Edward was particularly successful with the faces of children. This practice was very useful for the beginning of his career: connections were established with important clients, sitters, patrons of the arts, and collectors. For 15 years E. R. Hughes assisted in the studio of the senior artist and founding member of the Pre-Raphaelite Brotherhood, William Holman Hunt. In later years Hunt suffered from an eye disease and needed an assistant. Hughes took a great part in Hunt's work. The two artists co-painted Lady of Shalott and The Light of the World. In 1874 Hughes became engaged to Mary Macdonald, daughter of writer George Macdonald. This relationship was cut short by Mary's death four years after the engagement. The artist's second choice was Emily Eliza Davis (1883). There were no children in this marriage. Hughes held important positions in the art community over the years. In 1888 he became a member of the Art Workers Guild. In 1891 he was elected a member of the Royal Watercolor Society. Hughes later served as vice-president of the Royal Society of Watercolor Artists. Edward Hughes painted in the Pre-Raphaelite style. This trend appeared in 1850. The adherents of the trend opposed academic accuracy and established traditions of the Victorian era. Pre-Raphaelite painters strove for simplicity and sincerity in painting, and also tried to reach realism of landscapes and images. The artist experimented a lot with different techniques and conducted research before creating paintings. Hughes is remembered by his contemporaries as a perfectionist in his work. Edward Robert Hughes's best known works include "Summer Solstice Eve," "On the Wings of the Dawn," "Night with a Star Plume," and others. His paintings are represented in many galleries in Great Britain. In 1914, Hughes had an acute attack of appendicitis. After the operation he died. The sudden death of the artist shocked the public. From October 2015 to February 2016, the Birmingham Museum organized a major exhibition in memory of the artist, titled Enchanted Dreams: The Art of the Pre-Raphaelites by E. R. Hughes. No solo exhibitions of his paintings were ever held during the master's lifetime. At famous auctions, the works of E. R. Hughes were always very popular. "Valkyrie (The Idyll of a Dream)" was sold at auction at Sotheby's in New York for 866500 dollars.
Paintings by Edward Robert Hughes
Valkyrie Watch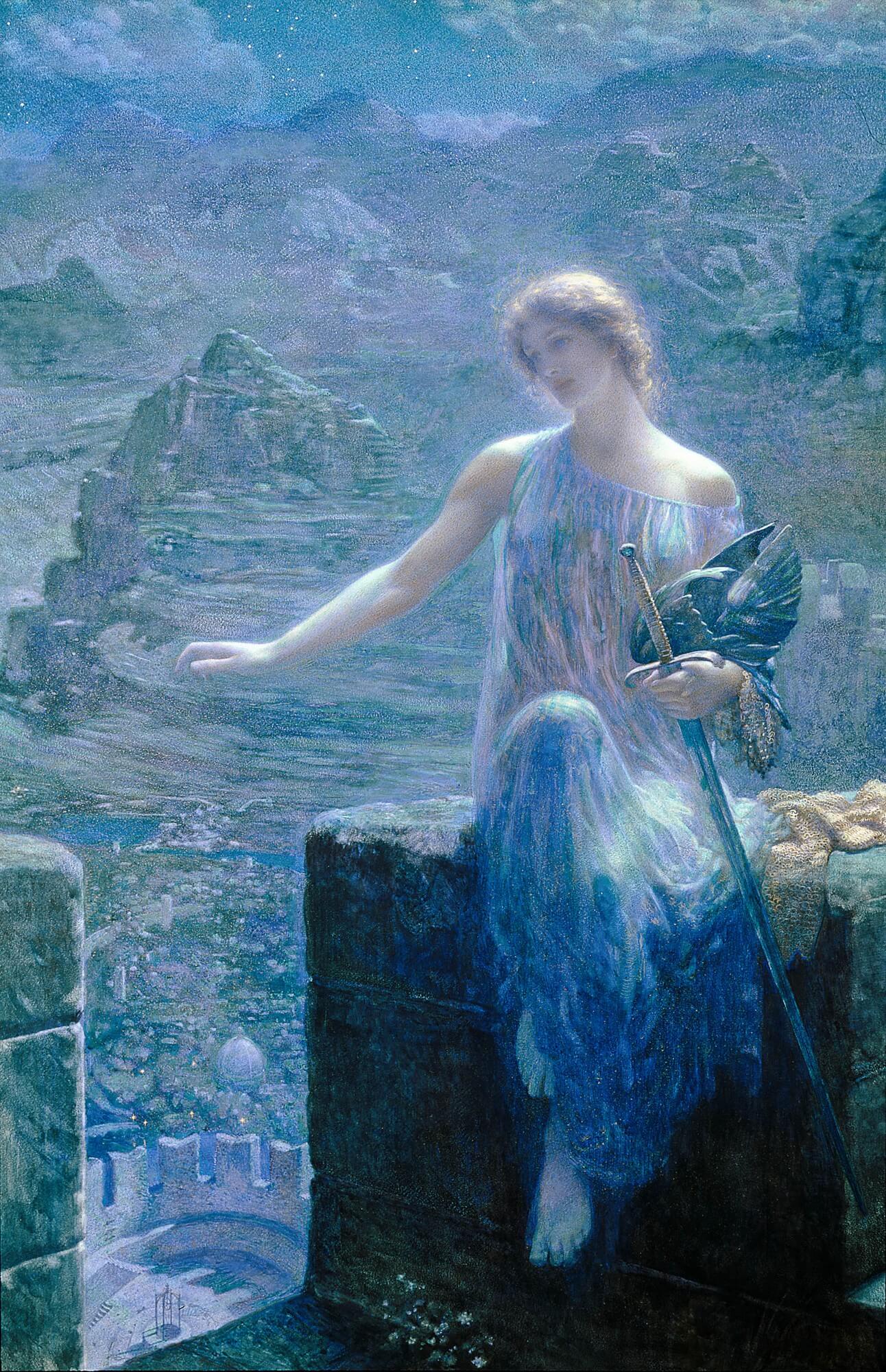 Summer Solstice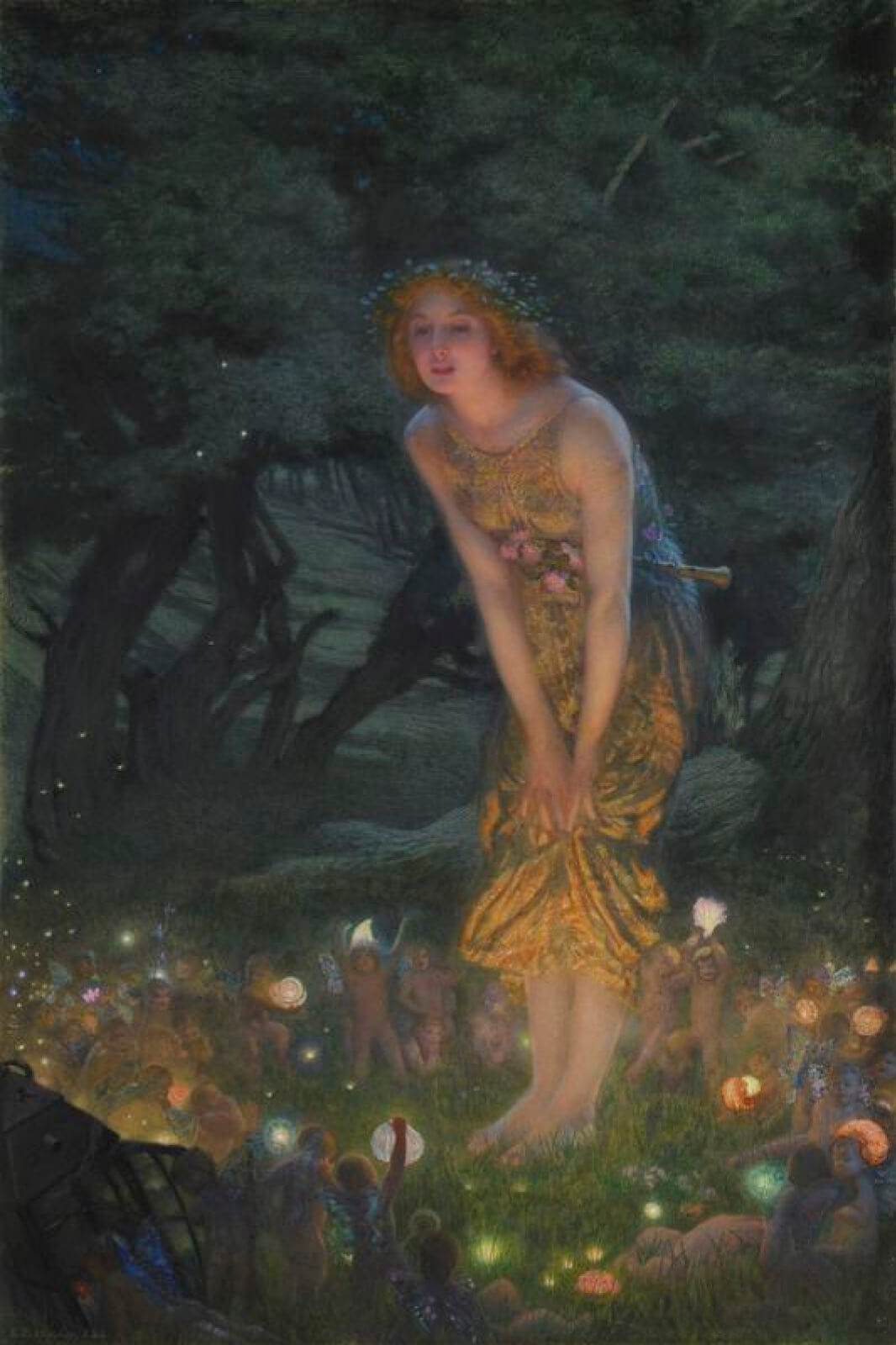 On The Wings Of The Dawn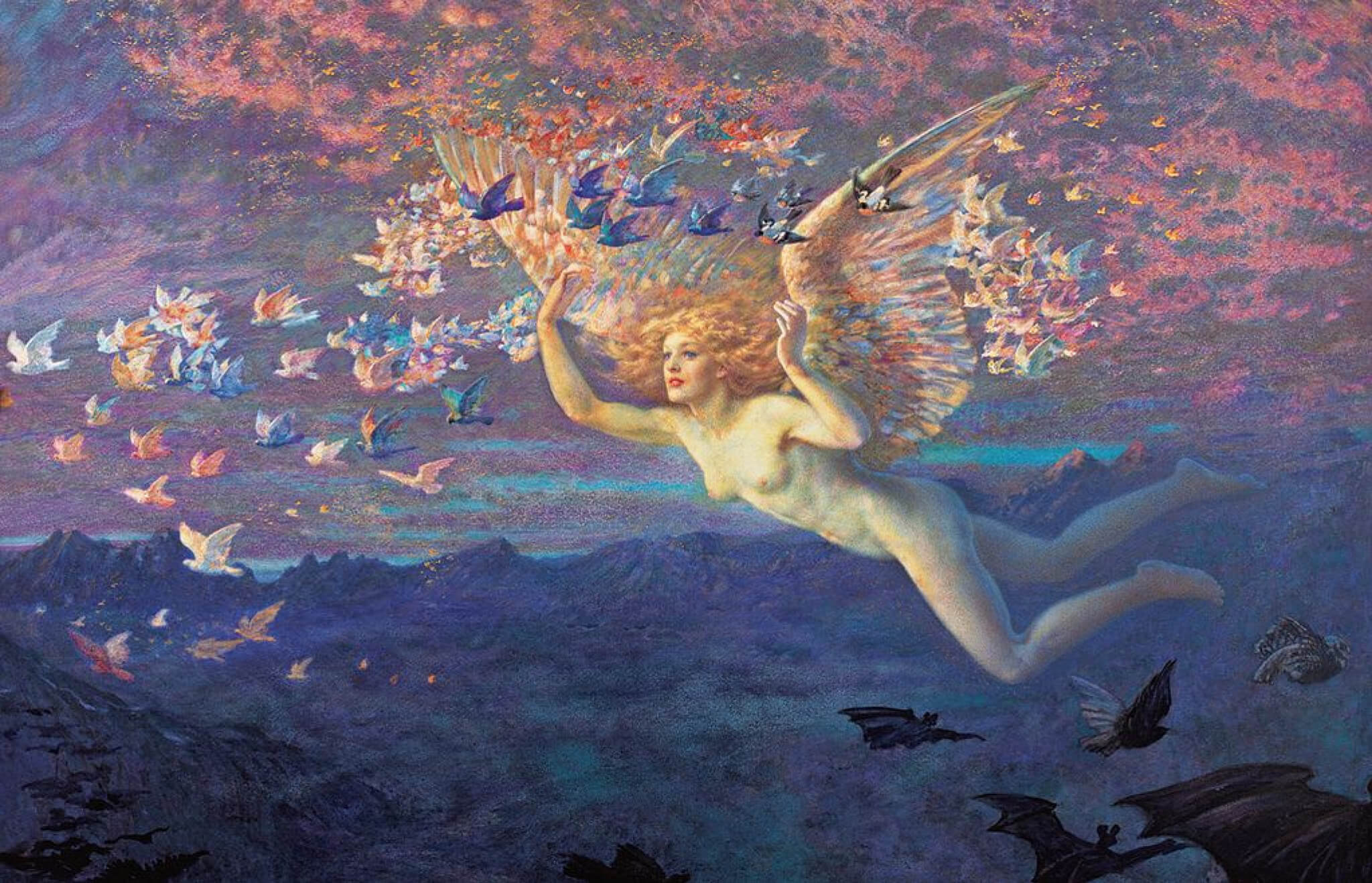 Bride Of Bertuccio