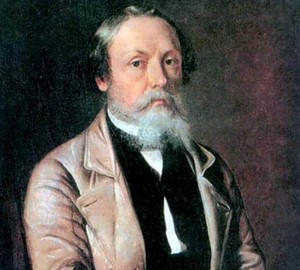 Year of birth: February 8, 1810
Date of death: January 13, 1885
Country: Belarus
Locations of the artist's works: Tretyakov Gallery
Biography:
The Belarusian artist I. F. Khrutsky was born on January 27, 1810, in the village of Ula, Vitebsk region. He devoted his whole life to painting. The master of the brush was famous for his magnificent still lifes and group portraits. He was an honored man who invested in his work a huge amount of spiritual energy, creative perfection and boundless interest in the world around him. His whole life path was full of kindness, warmth, divine love for people and inexhaustible flight of inspiration! The future artist was born into a large family of a priest, Polish nobleman Tomosh Thomas Khrutsky. His mother was engaged in housekeeping and child-rearing. Since childhood, the child was surrounded by a religious atmosphere. He liked his father's occupation, and with interest visited the church. Ivan was very fond of nature, animals, solitude. He was attracted to everything unusual. He was to continue the family tradition and become a priest. At the age of ten his parents sent their son to Polotsk, where the boy enrolled in a higher piarist school. The Catholic monastic order was engaged in the Christian education and training of young people. In it Ivan received an excellent education. Education was conducted in the Polish language. Lyceum teachers taught the Law of God, foreign languages, mathematics, geometry, physics, geography, natural history and drawing. The boy quickly grasped all the knowledge. At lyceum he showed a great interest in drawing. Ivan Khrutsky did not become a priest, but retained in his soul everything that was dear to him! At the age of seventeen, the young man went to St. Petersburg. There he was enrolled in the famous Imperial Academy of Fine Arts, worked as a student at the English landscape painter George Dawe, who taught him various secrets of artistic skill. His mentor painted portraits of Russian generals for the military gallery of the Winter Palace. Under his talented guidance Khrutsky created for three years. The young man was allowed to visit the Hermitage, where he copied works by great masters. He was acquainted with famous painters who showed him the world of beauty on canvas! Ivan Khrutsky studied in the studio of M. Vorobyov, in the class of A. Varnes, with the great academicians K. Bryullov and F. Bruni. The master of the brush wrote canvases in the Venetian manner of painting, paying much attention to peasant domestic scenes. In 1836, he graduated from the Academy and received the title of a free artist. Khrutsky was honored at the Academy of Arts with large and small silver medals. This was his great merit in the art world. He painted pictures for the imperial family. Emperor Nicholas I solemnly gave him a watch on a gold chain as a reward for his creative labors. The gifted artist enjoyed landscape painting. He portrayed on canvas Elagin island and his native land. The master of the brush liked to paint portraits of people on the background of still lifes. He was an excellent master of his craft, he worked earnestly and to the glory! He was good at works depicting fruits, flowers and vegetables. "Portrait of a Jane Doe with Flowers and Fruit" is a special work by the artist! It is housed in the national art museum of Belarus. Its plot is depicted on the modern thousand-dollar bill of Belarus. Many of his artistic masterpieces were a success at exhibitions. The artist's paintings reeked of the Biedermeier style, which he used in painting family, domestic scenes and unsurpassed interiors. In them he lyrically sang of love for family. In 1839, after the death of his father, he left St. Petersburg for his homeland and became a support for his loved ones. In his peninsula he created portraits. In 1844, the artist built a house and cultivated a lavish garden. A year later, Ivan Hrutius married Anna Bembnowska, a Catholic, the daughter of a military officer. 1846 brought the artist an offer of cooperation with Metropolitan I. Semashko. He painted for him on commission. Khrutsky worked for the benefit of the church for eight years: he painted icons for churches, cathedrals and monasteries, as well as for the metropolitan's country house. He created portraits of his friends and colleagues, views of the outskirts of the Lithuanian town of Vilna, various interiors, still lifes, and copies of paintings by European artists. In 1855 he painted a portrait of the poet Adam Mickiewicz. One of his last artistic works is "Self-Portrait", 1884. Ivan Fomich Khrutsky left this world on January 1, 1885. In our time, postage stamps and postcards have images dedicated to his unforgettable creativity. To mark the 200th anniversary of the artist's birth a silver coin of twenty rubles has been issued. The memory of the artist will be eternal!
Paintings by Khrutsky
Flowers And Fruits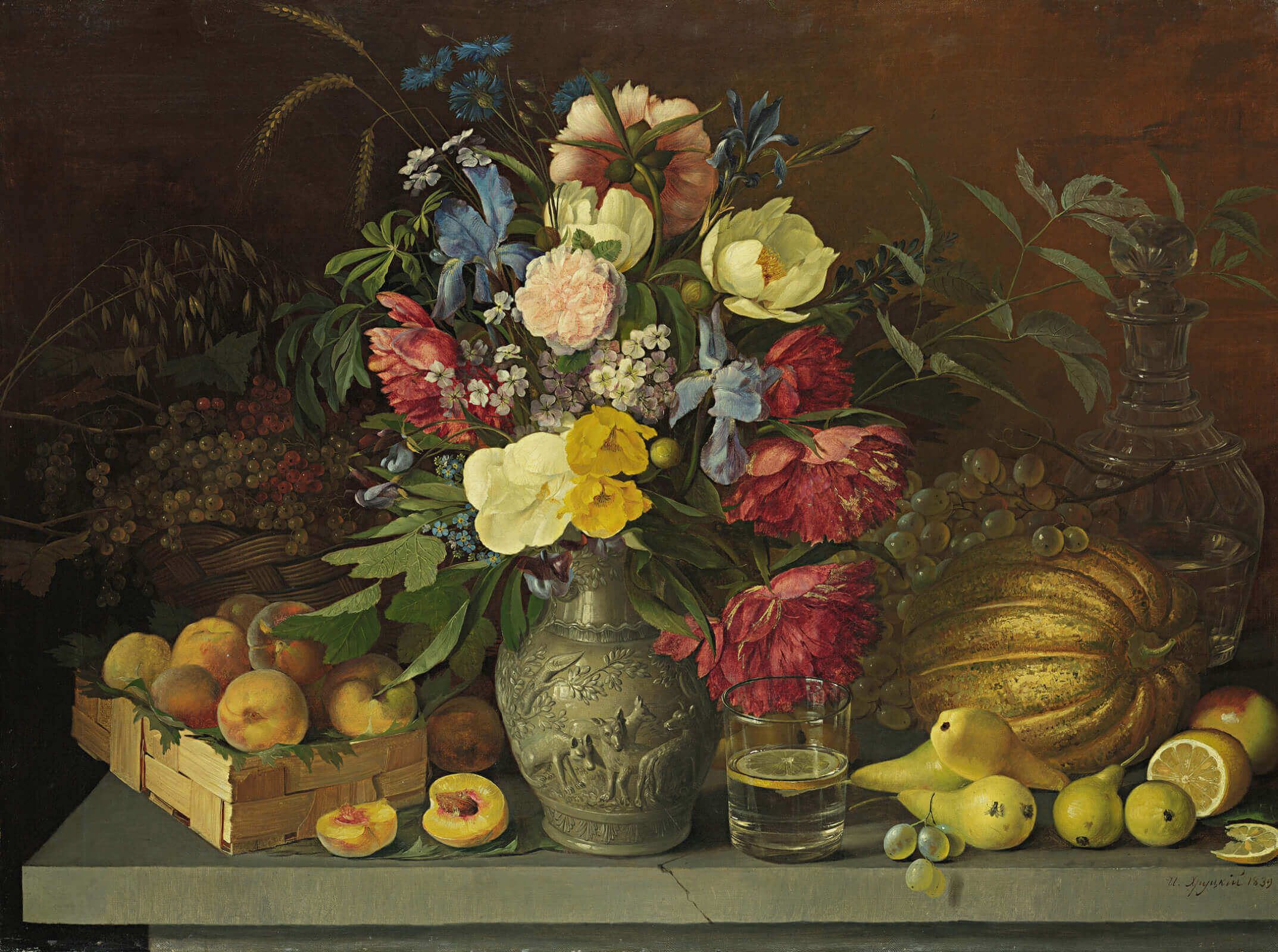 Still Life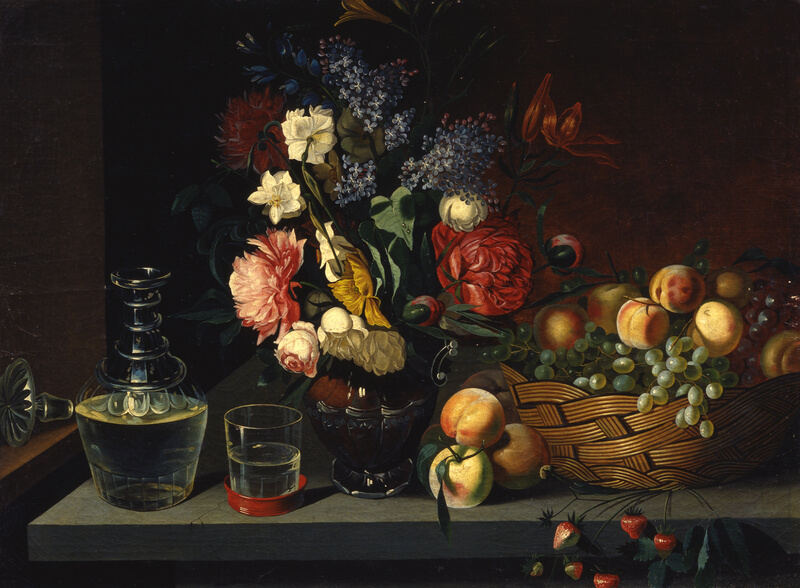 The Fruit And The Bird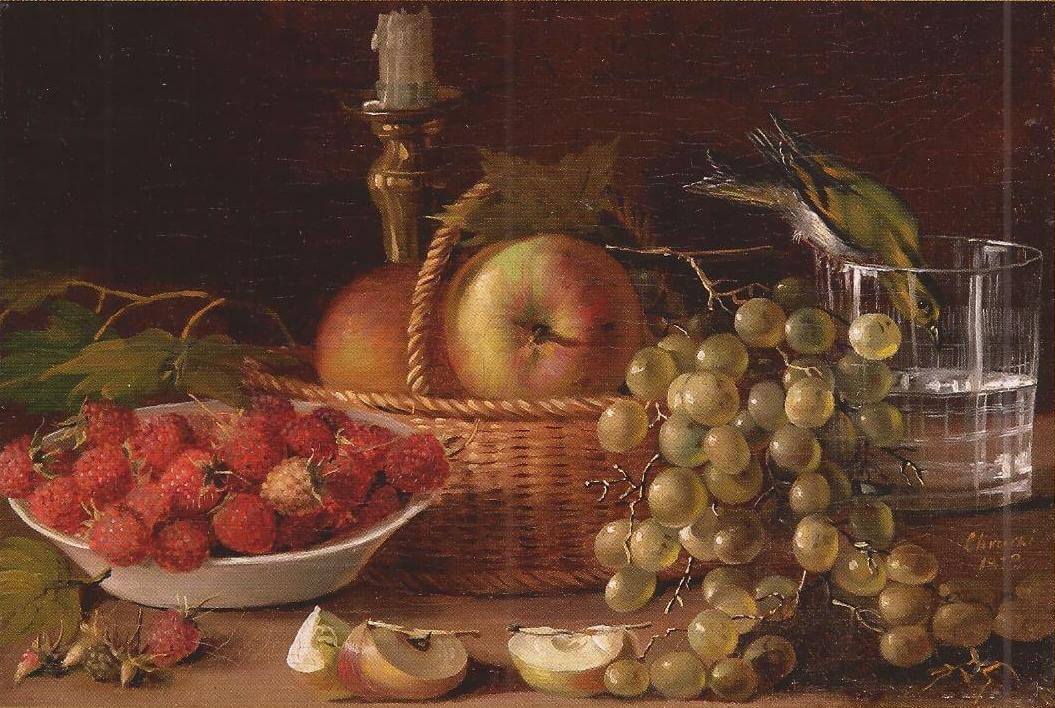 Portrait Of A Boy With A Straw Hat