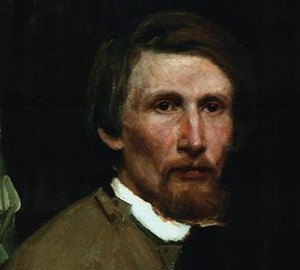 Year of birth: May 15, 1848
Date of death: June 23, 1926
Country: Russia
Locations of the artist's works: Russian Museum Tretyakov Gallery
Biography:
Victor Mikhailovich Vasnetsov was born in 1848 on May 15 in the village with the funny name of Lopyal. Vasnetsov's father was a priest, as were his grandfather and great-grandfather. In 1850 Mikhail Vasilievich took his family to the village Ryabovo. It was connected with his service. Viktor Vasnetsov had 5 brothers, one of whom also became a famous artist, called his Apollinariy. Vasnetsov's talent manifested itself since childhood, but extremely unfortunate financial situation in the family left no choice but to give Victor in Vyatka theological school in 1858. Already at the age of 14, Victor Vasnetsov studied at the Vyatka Theological Seminary. Children of priests there were taken for free. Having never graduated from the seminary, in 1867, Vasnetsov went to St. Petersburg to enroll at the Academy of Fine Arts. He had very little money, and Victor put up for "auction" his two paintings – "Milk Woman" and "Woman Reaper. Before leaving, he had never received money for them. 60 rubles for these two paintings, he received a few months later, already in St. Petersburg. Upon arrival in the capital, the young artist only had 10 rubles. Vasnetsov did well at his drawing exam and immediately enrolled at the Academy. He studied at the Drawing School for about a year, where he met his teacher – I. Kramskoy. Vasnetsov joined the Academy of Arts in 1868. At this time he became friends with Repin, and even at one time they lived in one apartment. Although Vasnetsov liked at the Academy, he did not finish it, leaving for Paris in 1876, where he lived for over a year. At the same time Repin was there on a business trip. They also maintained friendly relations. After returning to Moscow, Vasnetsov was immediately accepted into the Association of Traveling Art Exhibitions. By this time the style of drawing the artist had significantly changed, and not only the style, Vasnetsov himself moved to Moscow, where he became close to Tretyakov and Mamontov. It was in Moscow where Vasnetsov exposed himself. He loved being in this city, he felt at ease and performed various creative works. For more than 10 years Vasnetsov decorated the Vladimirskiy Cathedral in Kiev. In this he was helped by M. Nesterov. It was after finishing this work that Vasnetsov could be rightly called a great Russian icon painter. 1899 was the peak of the artist's popularity. At his exhibition Vasnetsov presented to the public "The Three Bogatyrs". After the revolution, Vasnetsov began to live not in Russia, but in the USSR, which seriously depressed him. People destroyed his paintings, disrespected the artist. But to the end of his life Viktor Mikhailovich was faithful to his work – he drew. He died July 23, 1926 in Moscow, having never finished a portrait of his friend and pupil M. Nesterov.
Vasnetsov's paintings and their description
Bayan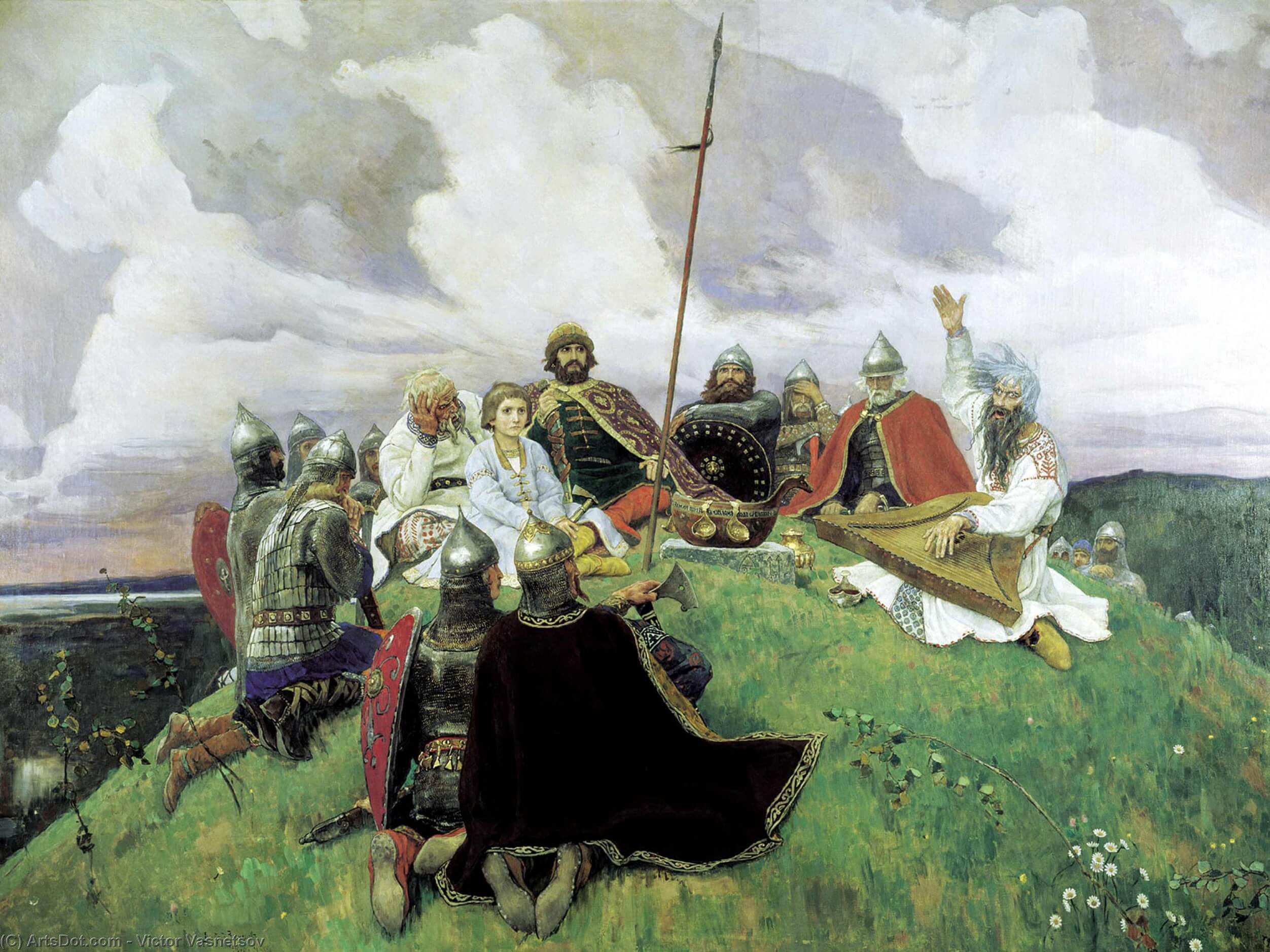 Bogatyr
Bogatyr Gallop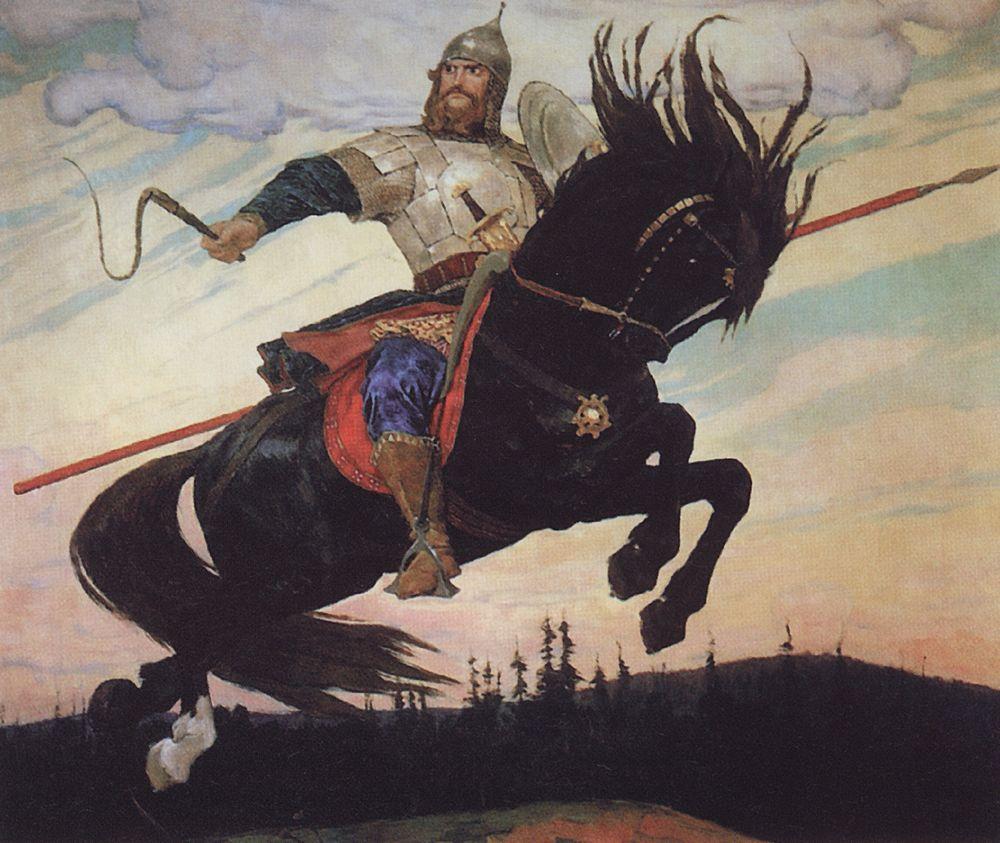 The Three Heroes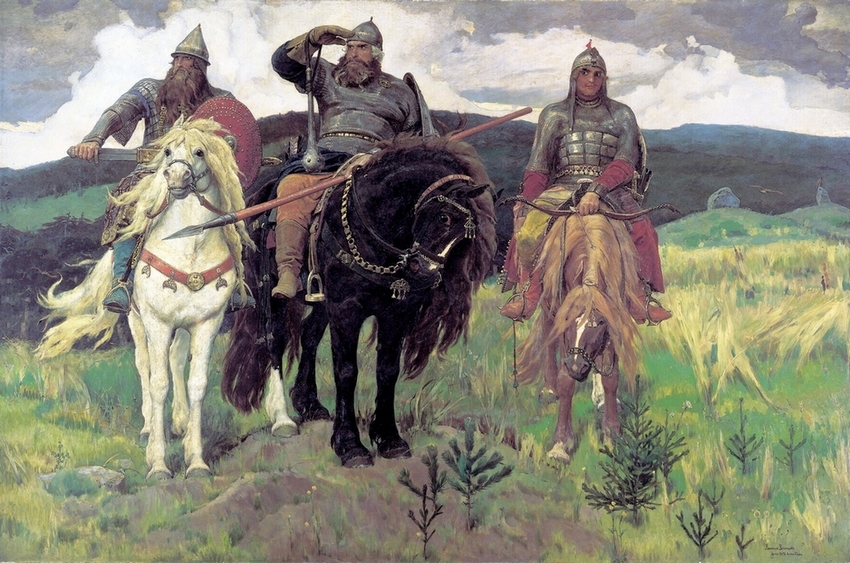 Our Lady And Child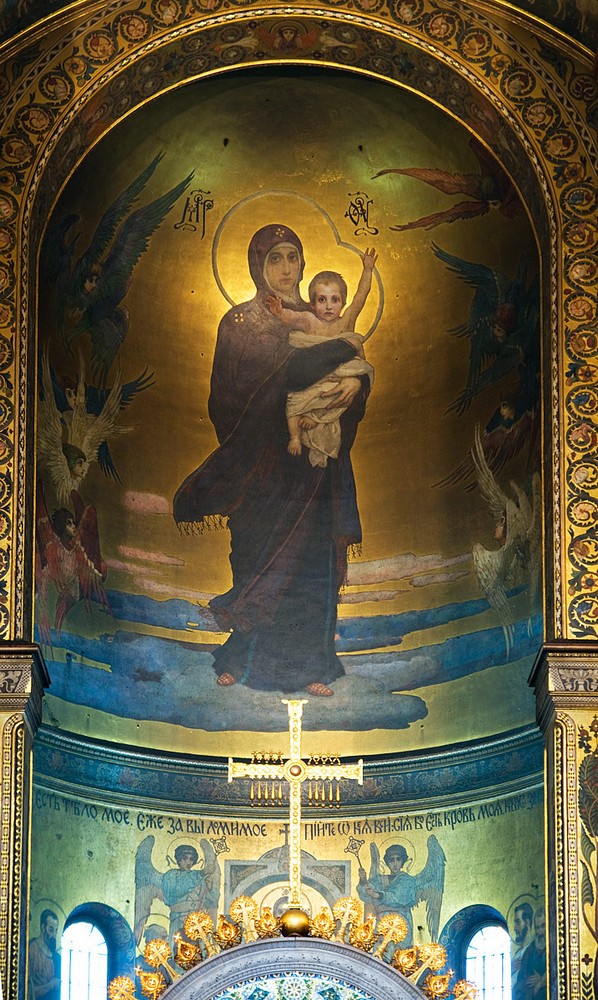 The Frog Princess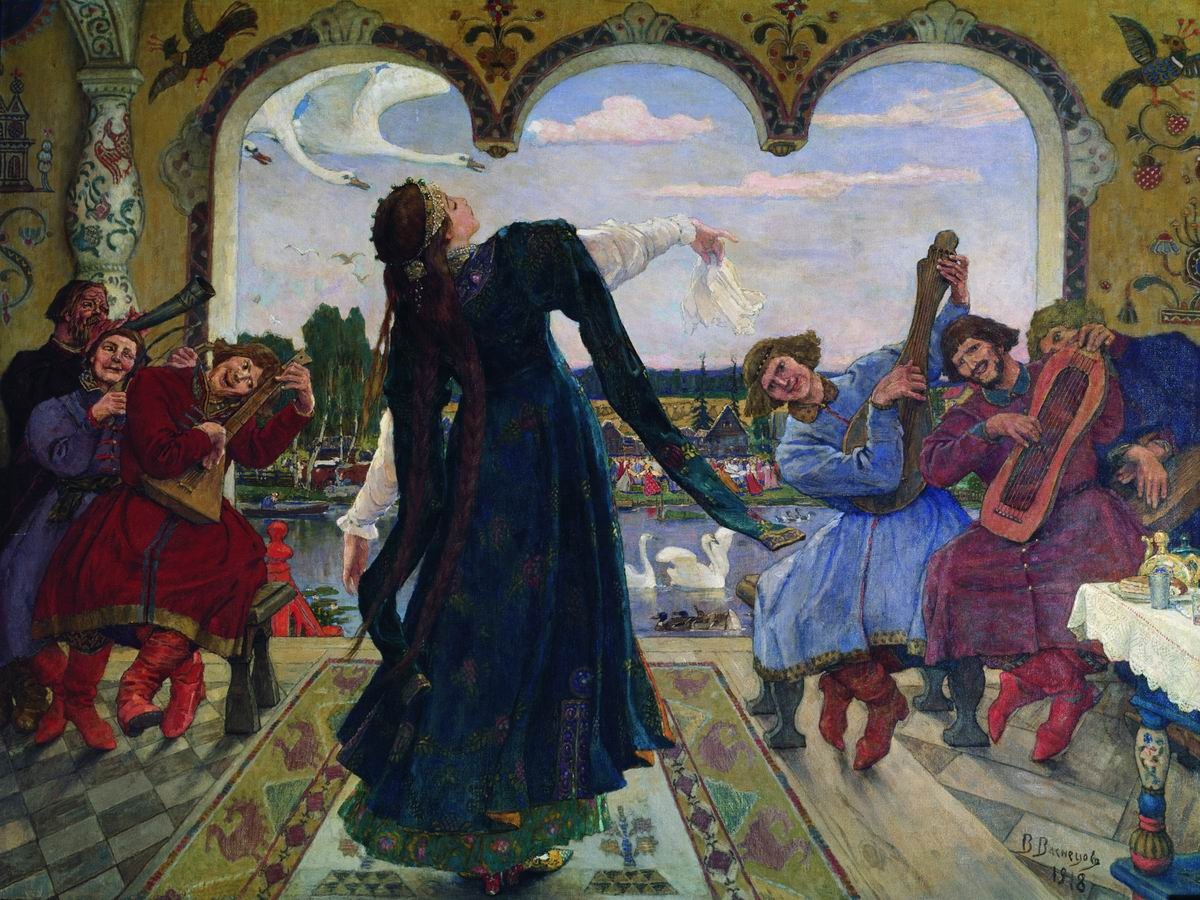 Gamayun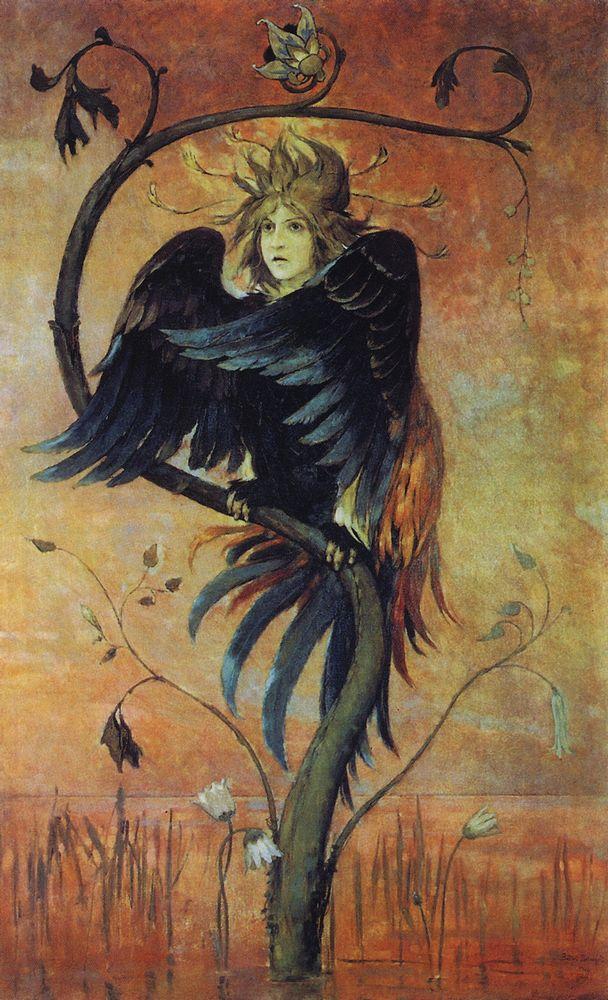 Gusliars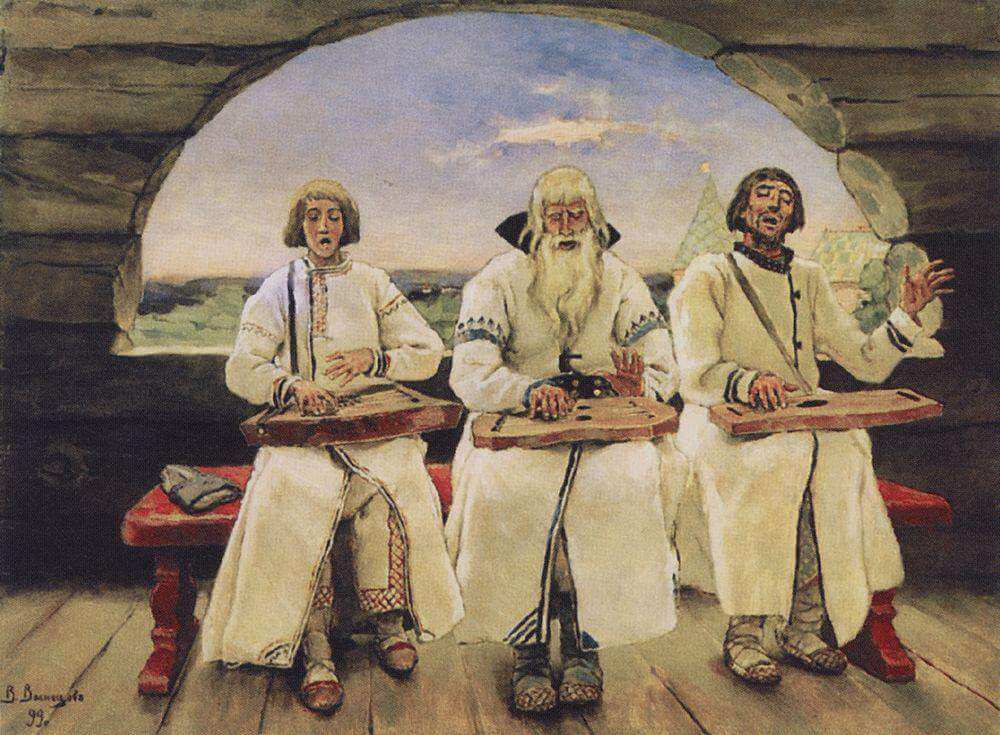 Tsar Ivan Vasilyevich The Terrible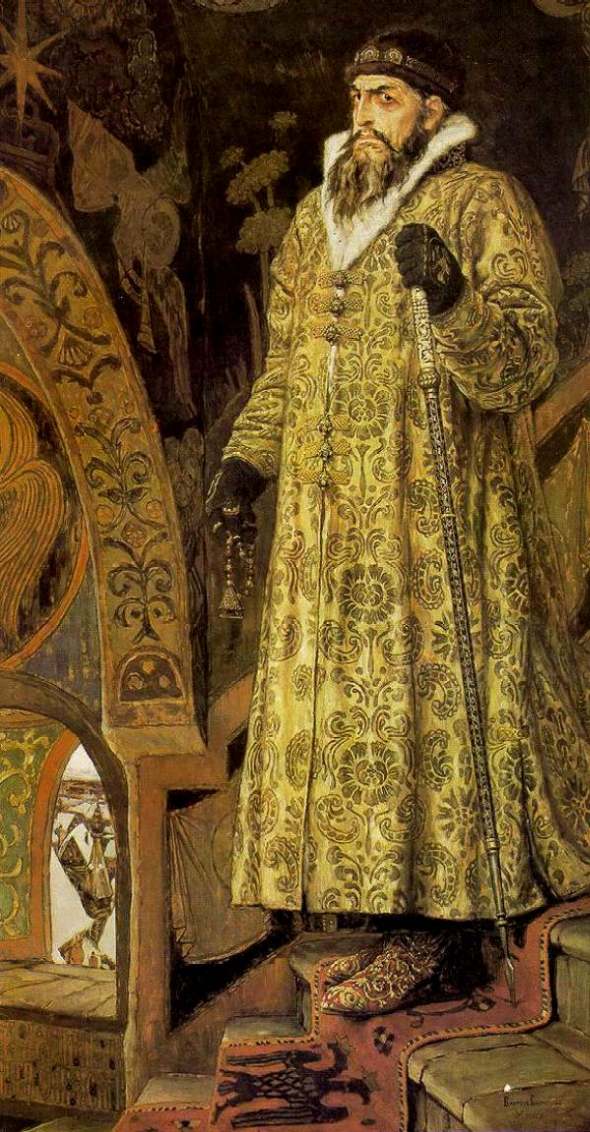 Bookstore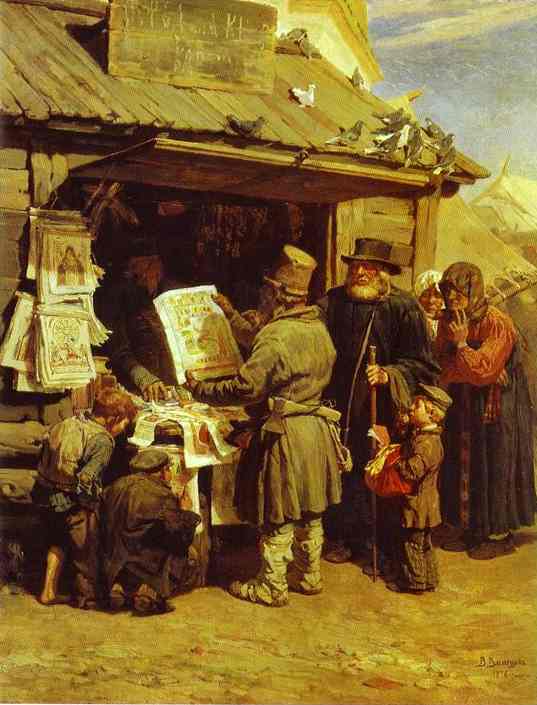 Airplane Carpet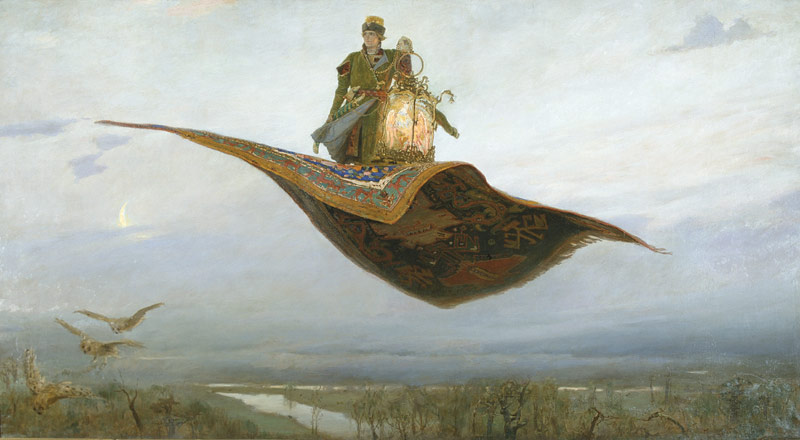 Nesmeyana-Tsarevna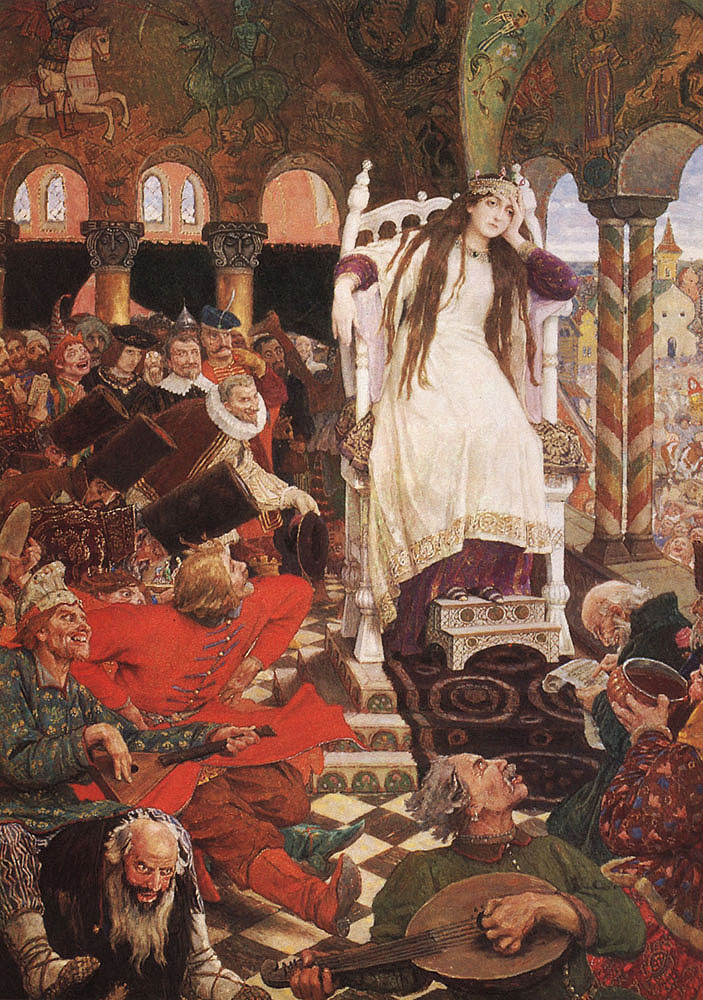 Nestor The Chronicler

Preferance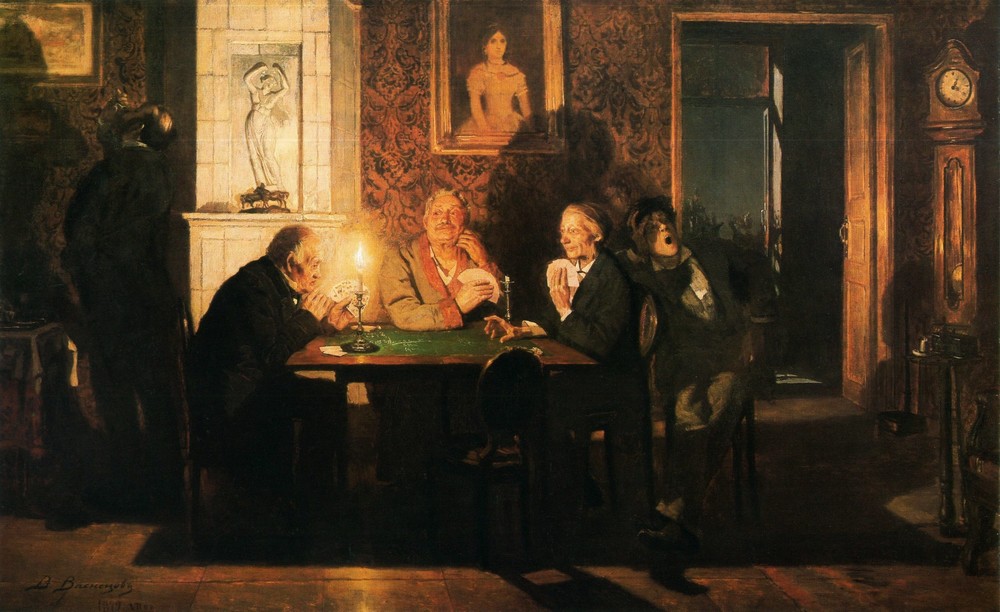 From Apartment To Apartment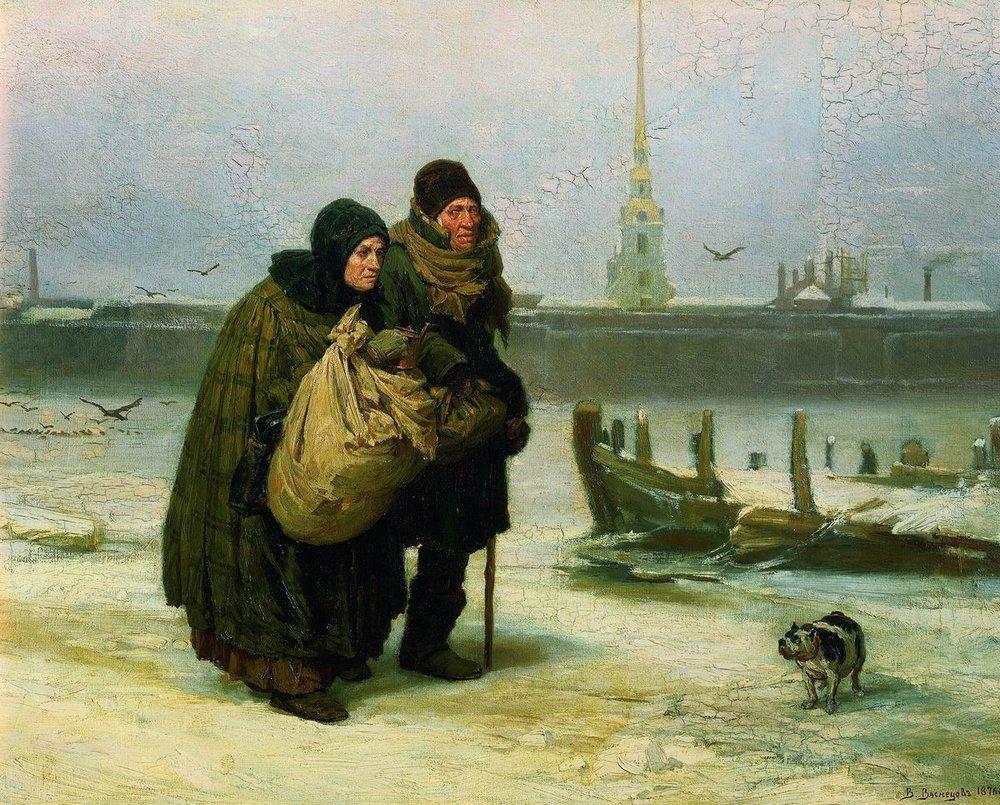 God Of Hosts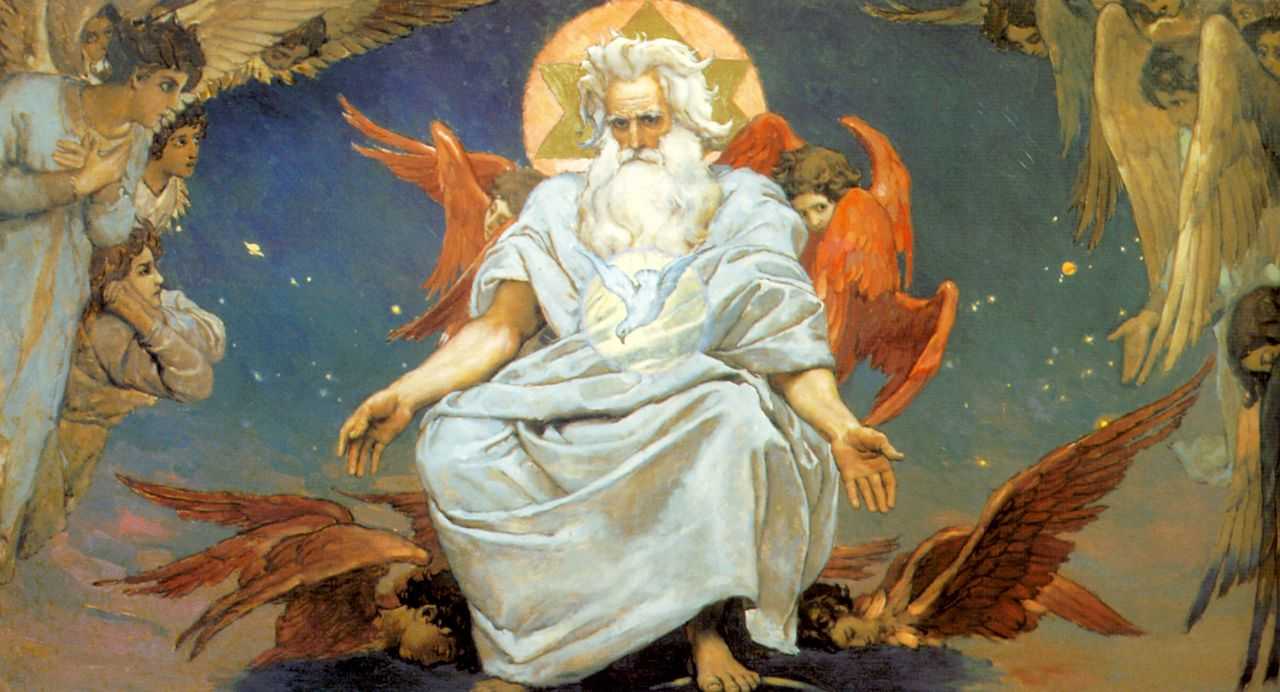 Sirin And Alconost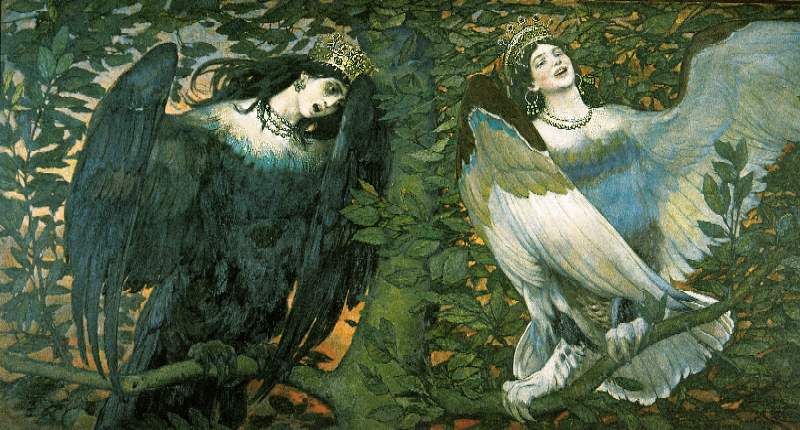 The Only Begotten Son Of The Word Of God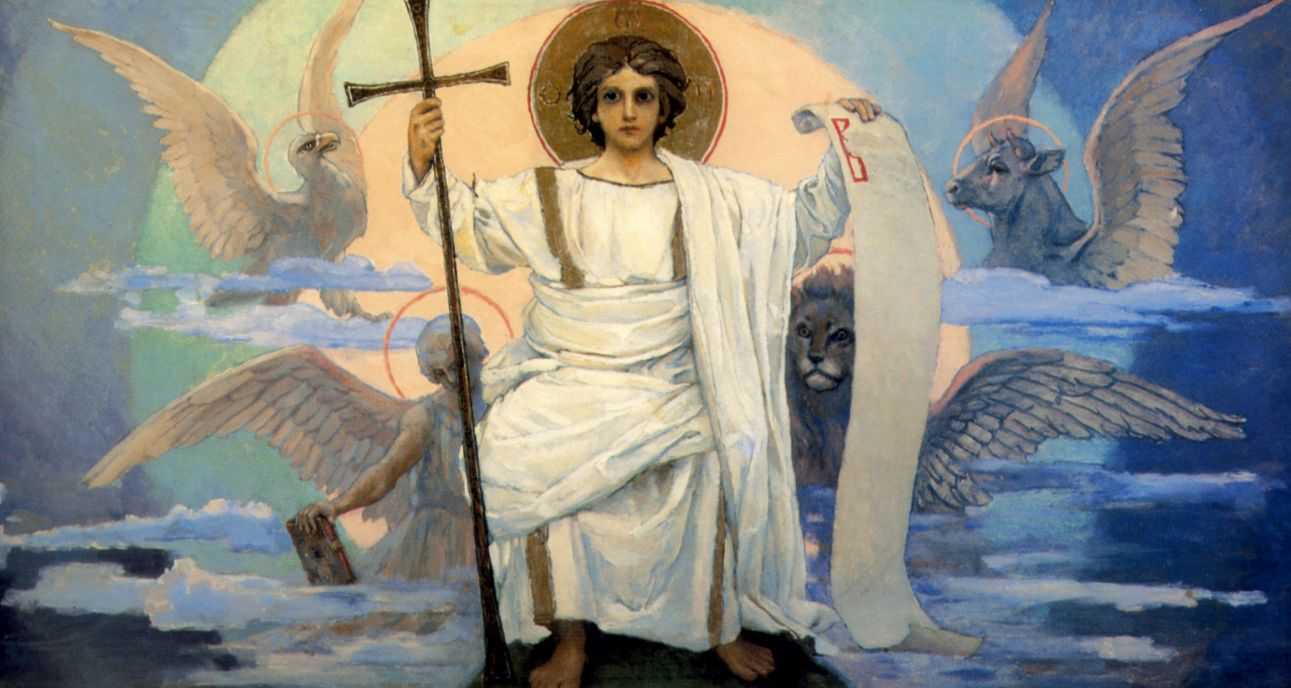 The Snow Maiden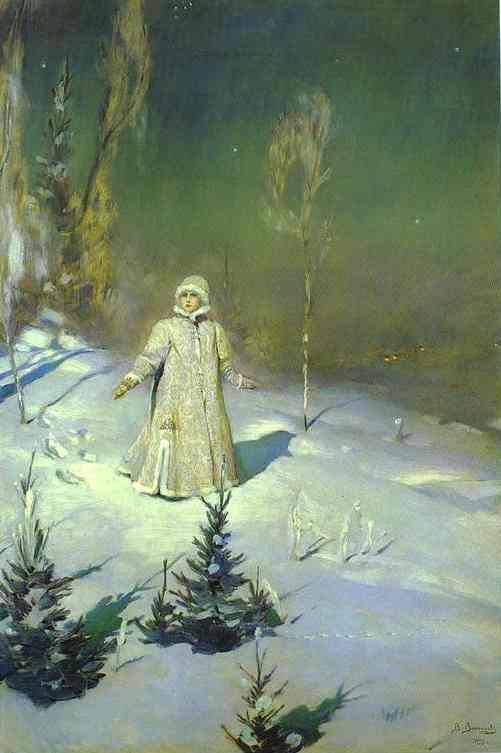 The Sleeping Princess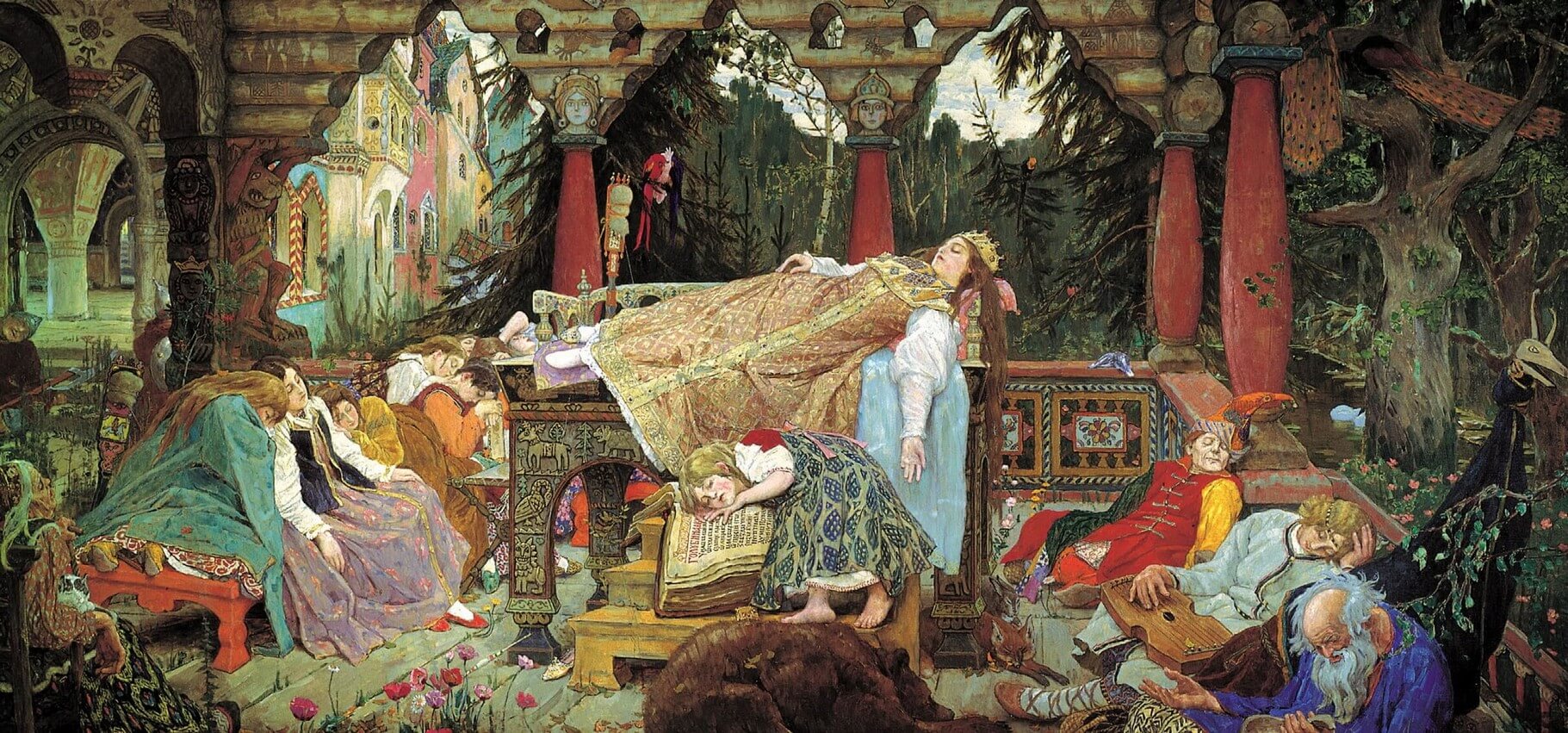 The Three Queens Of The Underground Kingdom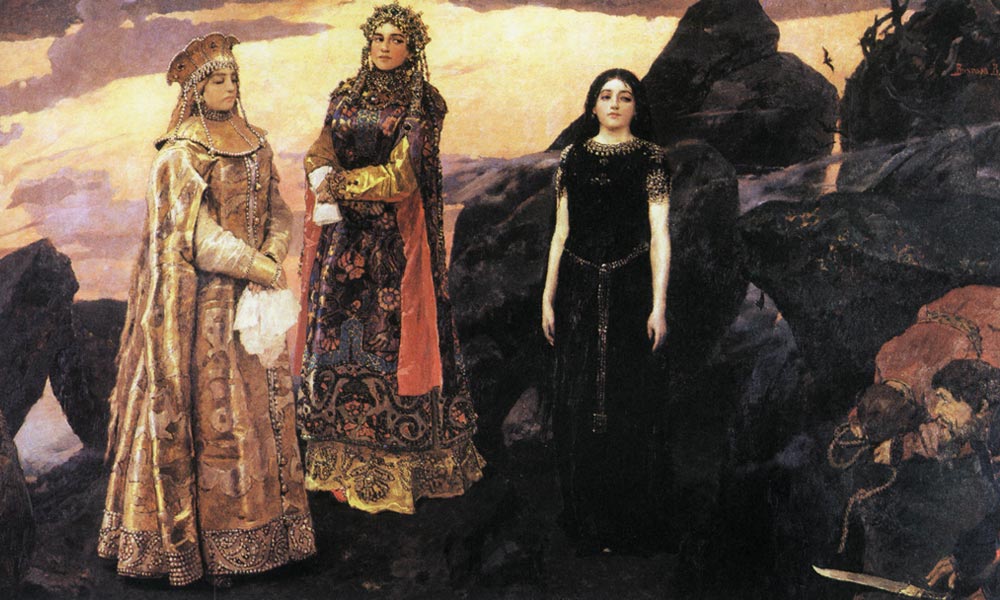 Ivan-Tsarevich On The Grey Wolf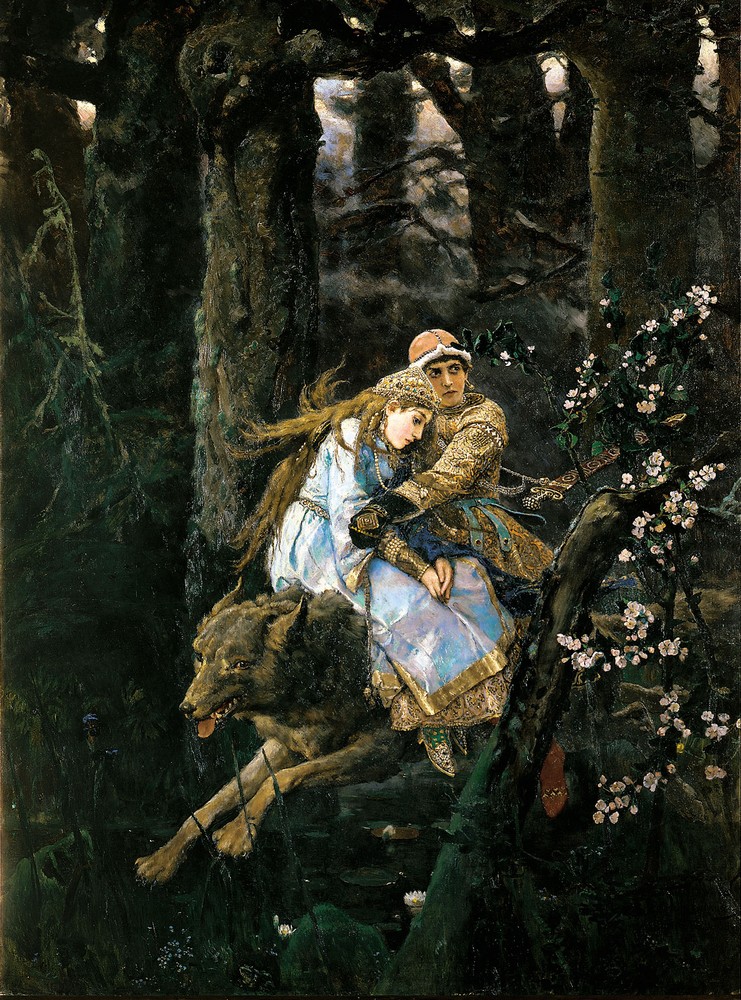 After Igor Svyatoslavich'S Battle With The Polovtsy
Alyonushka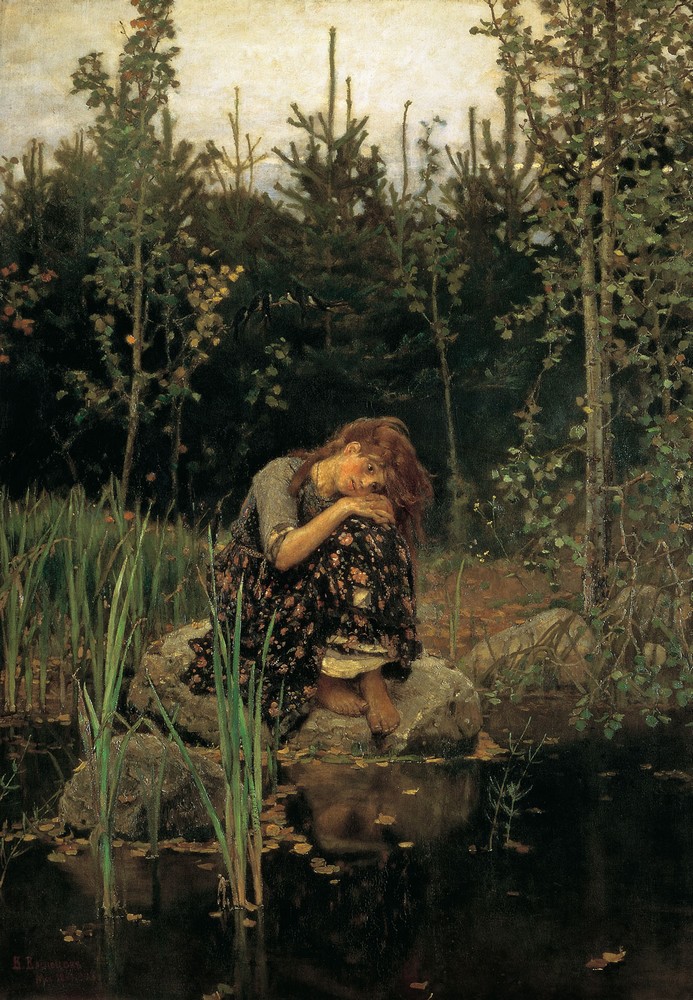 Military Telegram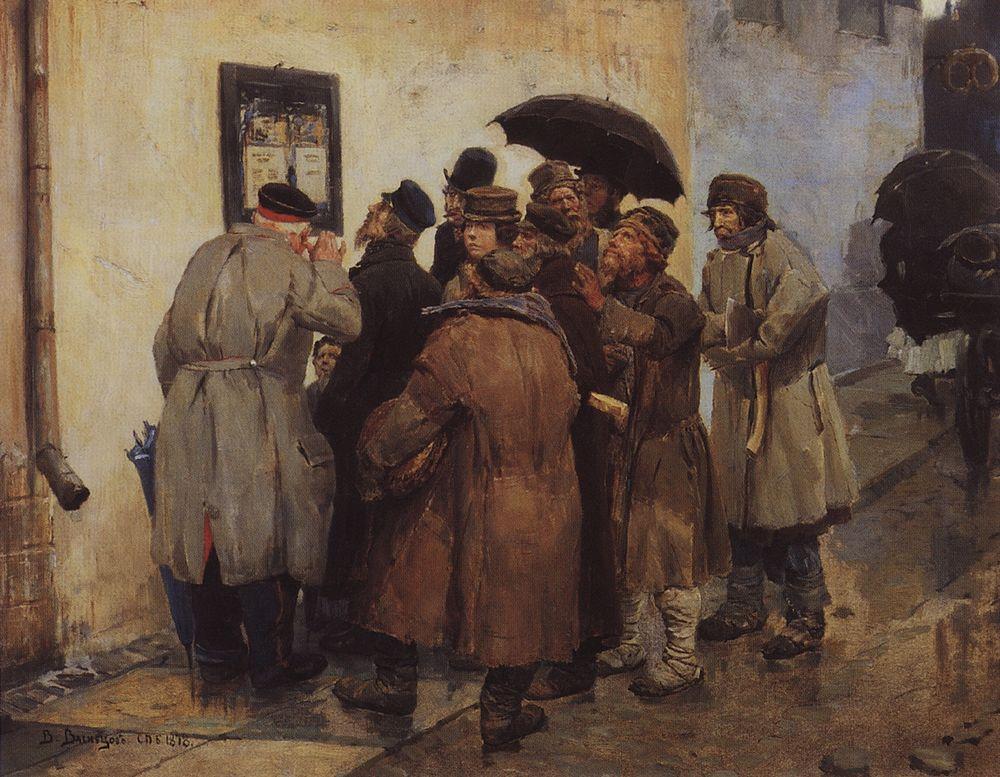 Christ Almighty