RICHARD MCWHANNELL, born 1952 in Akaroa
McWhannell graduated Diploma of Fine Arts form the University of Canterbury in 1972 and has been exhibiting regularly, particularly in Auckland and Wellington, since 1974. Early landscapes ceded to cityscapes and portraits, and the occasional sculpture, after he moved to Auckland in 1978.
Travelling through Europe in the mid-1980s, McWhannell immersed himself in their art history, enjoying a particular interest in religious works. On his return to New Zealand, he produced dramatic, somewhat surreal works depicting imaginary characters in apparent emotional turmoil. Although his titles give clues as to the content of these distinctive paintings, McWhannell prefers that viewers create their own interpretations through reflection tempered by their own experience.
During the 1990s, McWhannell returned to painting landscapes (eg Pararaha series, 1992-94) and portraits, featuring himself, family and friends.
While not widely collected by public art galleries, McWhannell has nonetheless earned a strong and devoted following in the private sector. It is rare to see other than his currently exhibited works, as most earlier works are closely held in private collections, and few of his paintings surface for re-sale. His exhibitions are eagerly awaited by those who have bought his work in the past, for McWhannell is a steady practitioner with the ability to produce satisfying images that last a lifetime.
For more images, visit Richard McWhannell artist website.
GALLERIES
Orex Gallery, Auckland
LINKS
On Muka Gallery website
On Real Art Road Show website
Art New Zealand article by Tim Walker 'Richard McWhannell, Martin Ball, Glenda Randerson, George Baloghy'
Works held in the Auckland Art Gallery collection, AAG website
Works held in Christchurch Art Gallery collection, CAG website
Christchurch Gallery website, catalogue of paintings exhibited in 1991 with essay by Lara Strongman
Works in the Fletcher Challenge collection, featured on Fletcher Challenge website
Article on Christchurch exhibition, Art New Zealand 111, 2004, essay by Gina Irish
Real Art Roadshow, 'Hands on the Table', 2003-04, with essay by Christine Whybrew
Eulogy for Allen Maddox, by Richard McWhannell, Art New Zealand 97, 2000
Landscape image, Scoop website, 2001
Image of 'Supplicant Morning', 2003, from the Rata Group Collection, on Webb's website, 2007
Medallions by McWhannell, on Mt Eden Picture Framers' Gallery
'Richard Fedora', 2006-09, on Gow Langsford Gallery website, 2009 Spring catalogue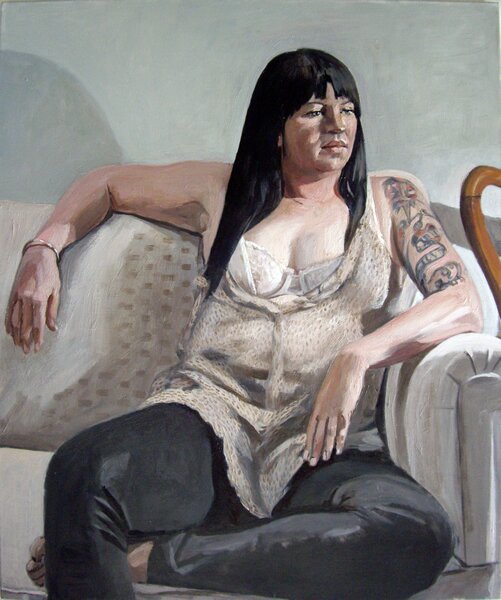 VINTAGE CARS/SCULPTURE
Austin Seven Dieppe Sports Model
The H Class Model Austin
SELECTED BIBLIOGRAPHY
Art New Zealand 19, 'Richard McWhannell, Martin Ball, Glenda Randerson & George Baloghy', Tim Walker, 1981.
An Introduction to New Zealand Painting, Gordon H Brown and Hamish Keith, Collins, Auckland. (First edition 1969, second edition 1982)
New Zealand Art: A Modern Perspective, Elva Bett, Reed Methuen, 1986.
Art New Zealand 43, 'Richard McWhannell Explains Himself', Rhondda Bosworth, 1987.
Contemporary New Zealand Art 1, Elizabeth Caughey & John Gow, David Bateman Ltd, 1997.
How to Look at a Painting, Justin Paton, Te Awa, 2005.
Landscape Painting of New Zealand: A Journey from North to South, Christopher Johnstone, Godwit, 2006.
Waitakere Ranges – Nature History Culture, Bruce and Trixie Harvey (eds), Waitakere Ranges Protection Society Inc, 2006
The Power of Portraiture, Erin Griffey, David Ling, 2008.
New Zealand Portraits, Richard Wolfe, Penguin, 2008.
Back and Beyond: NZ Art for the Young and Curious, Gregory O'Brien, AUP, 2008.
Real Art Roadshow 'The Book', 2009.
Artists @ Work, Richard Wolfe and (photographs by) Stephen Robinson, Penguin, 2010.