Michael Shepherd was born in Hamilton in 1950 and graduated with a Diploma of Fine Arts (Honours) from Elam, the School of Fine Arts, University of Auckland in 1979. In 1982 he was awarded a Queen Elizabeth II Arts Council travel grant, which he used to study 17th century Dutch painting materials and techniques at the Rijksmuseum in Amsterdam. He has employed those techniques in his work, often working from photographs and historical documents.
Shepherd's meticulously painted works, usually in an understated, subtle palette, explore and depict New Zealand's history, an interest motivated in him by the experiences of various family members in the world wars. He says that 'painting history has become a compulsive activity, just continually trying to reconstruct these long-banished worlds'. He notes the impossibility of definitively recording the past, dependent as records are on personal, thus subjective, recollection.
Since his first solo exhibition at the Denis Cohn Gallery in 1980, Shepherd has exhibited his paintings throughout New Zealand, and his work has been included in major exhibitions such as "Souvenirs of Time" a touring exhibition, in 1991; "The Nervous System", Govett-Brewster, New Plymouth and City Gallery, Wellington, and "A Very Peculiar Practice" at the City Gallery, Wellington, both in 1995; "Dream Collectors – 100 years of New Zealand Art", the opening exhibition at Te Papa Tongarewa, Wellington, in 1998; "Bright Paradise – exotic history and sublime artifice", 1st Auckland Triennial, Auckland Art Gallery, and "Parihaka", City Gallery, Wellington, both in 2001.
In 2005/2006 "Michael Shepherd The Early Years 1975-1931" was exhibited at the Sarjeant Gallery, Wanganui, Whangarei Art Museum and Rotorua Museum of Art and History, and in 2000, the exhibition "Still Lies – paintings by Michael Shepherd", was held at the Robert McDougall Art Gallery in Christchurch.
Michael Shepherd was awarded a M.N.Z.M (Member of the New Zealand Order of Merit) for services to the Arts in 2008. A major survey exhibition of his work, curated by Elizabeth Rankin, and titled Michael Shepherd: Reinventing History Painting, was exhibited at the Waikato Museum (2019). His work is collected within NZ and internationally, and is held in the collections of Te Papa Tongarewa, Auckland Art Gallery and the Christchurch Art Gallery.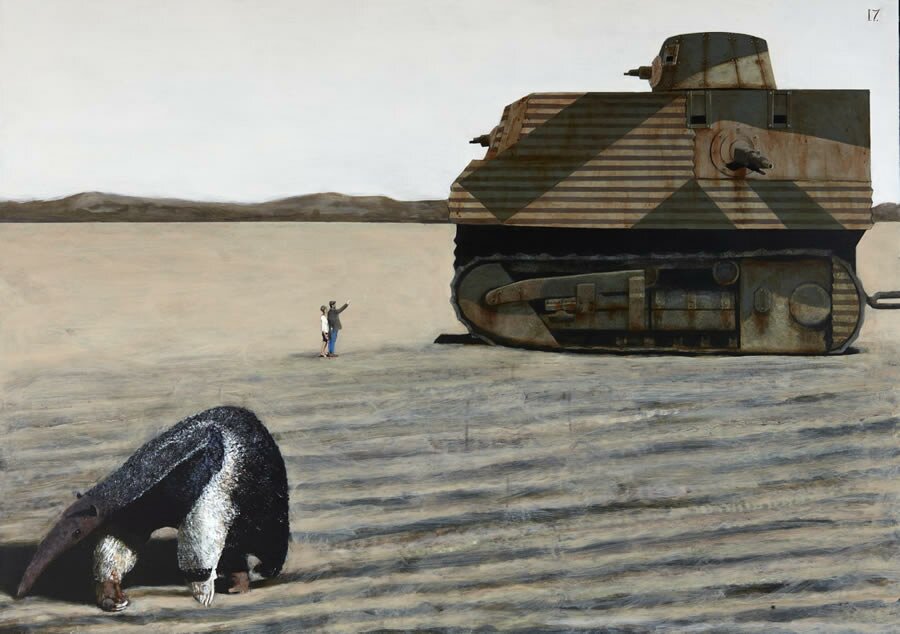 LINKS
Auckland Art Gallery collection, including the Chartwell Collection works
Michael Shepherd works in Christchurch Art Gallery collection
Art New Zealand essay by Francis Pound, 1981
Mark Hutchins Gallery, Wellington – The Frame publication, article by Francis Pound – scroll down to the end of the page
The Big Idea – announcement about Shepherd's MNZM, June 2008
Interview with Michael Shepherd, February 2011, Graeme Harris and Evan Woodruffe
Two Rooms Gallery, artist page
Exhibition at Two Rooms Gallery, 'The Land of Cockayne', 2014
Michael Shepherd, Milford Galleries Dunedin – artist page
Christchurch Art Gallery Te Puna O Waiwhetu, Michael Shepherd paintings in the collection
Michael Shepherd, Jane Sanders ART Agent page
GALLERY
Two Rooms, Auckland