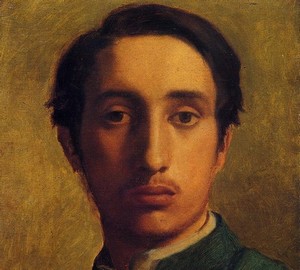 Year of birth: July 19, 1834
Date of death: September 27, 1917
Country: France
Locations of the artist's works: The Metropolitan Museum of Art Pushkin Hermitage Museum d'Orsay National Gallery of Art (Washington)
Biography:
Edgar Degas (1834-1917) was perhaps the most classic of the Impressionists. He studied at the École des Beaux-Arts under one of the students of the celebrated painter Engres, an admirer of the art of antiquity and classical painting in general. The teacher had a great influence on Degas, which in one way or another he carried through his entire artistic journey. After graduating from the School, Degas went to Italy to study with old masters: Bellini, Botticelli and others, copying their paintings. In 1862 Degas met Edouard Manet in the halls of the Louvre, which changed his whole life. Through him he met the future Impressionists – Monet and Renoir. The rapprochement with the Impressionists marked the beginning of a new phase of the artist's work. However, the former training still made itself felt. If the Impressionists considered their most important principle to paint a picture from nature, it does not apply to Degas. He was fond of repeating that he should "observe without drawing, but draw without observing". Degas disapproved of the Impressionists' desire to work in plein air. In general, it with them was not so much in common. With them he was close to the desire to depart from academic patterns, appeal to the themes of modern life, a truthful depiction of moments of living life. The titles of his paintings speak for themselves: "Dance Lesson," "Wounded Jockey," "Ironer," "Jockeys in front of the stands," "At the modifier" and others. Degas liked to portray people, especially women, but not posing in a frozen pose, but as if caught off guard by their activities, in their characteristic poses, with their inherent gestures. The theme of ballet the artist became interested in the 1870s. Depicting the dancers, the artist seeks to portray them not on stage in all their glory, no, he prefers to show us the backstage work of everyday life. Such are the pictures "Dancers in rehearsal" (1874?), "The Dancer at the photographer" (1875), "Waiting" (1880), "Two dancers" (1898), etc. Once, when asked why he so often turns to the subject of ballet, he reluctantly responded: "They call me a painter of dancers; they do not understand that dancers have served me only as a pretext for painting beautiful fabrics and conveying movements." Since the 1870s, he became interested in pastel, which combines the qualities of painting and drawing at the same time. This technique suited the artistic tastes of Degas, who worshipped the line. "I am a colorist through line," he used to say. The Impressionists, on the other hand, prayed to a different god: color.
Paintings by Edgar Degas
Absinthe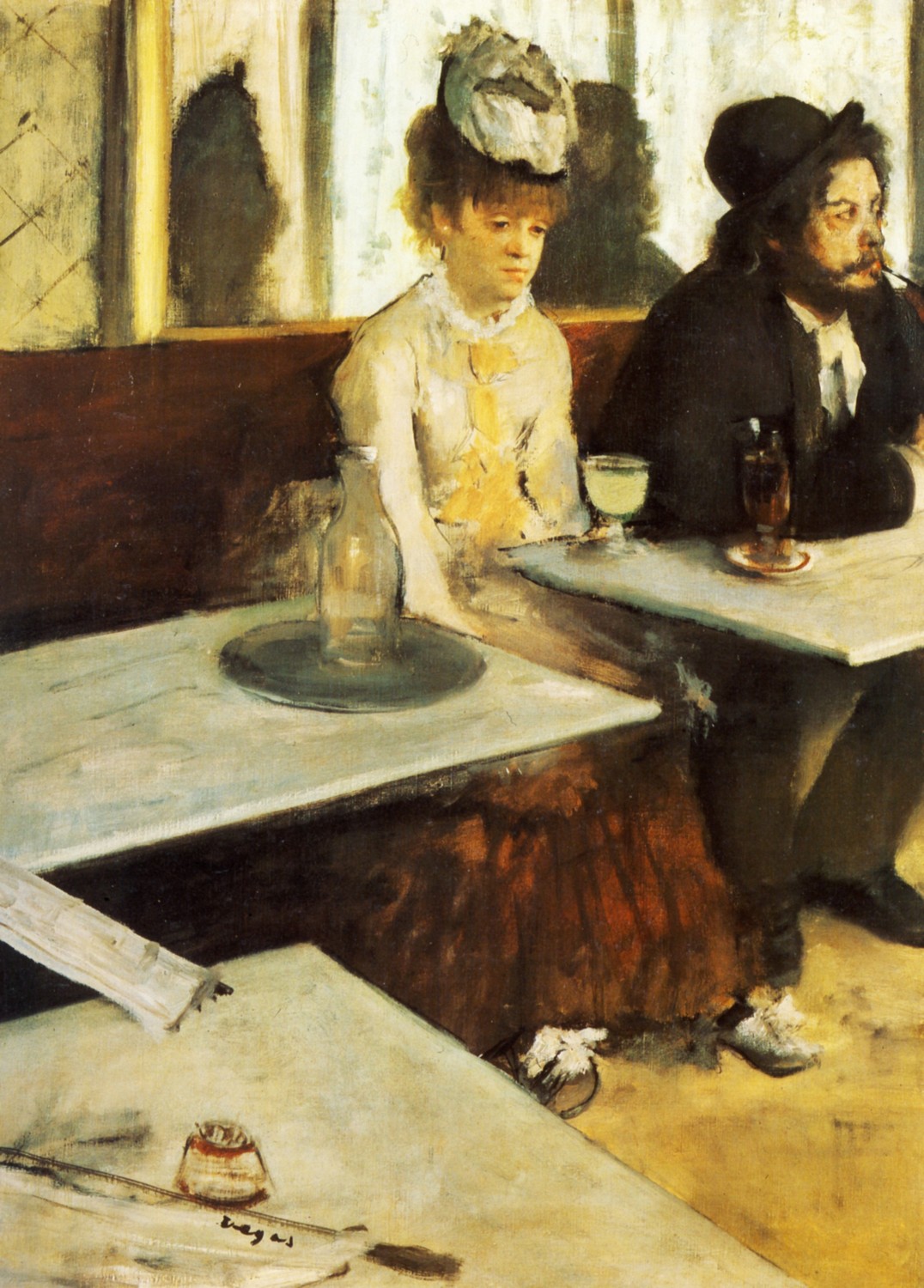 Ballet Rehearsal On Stage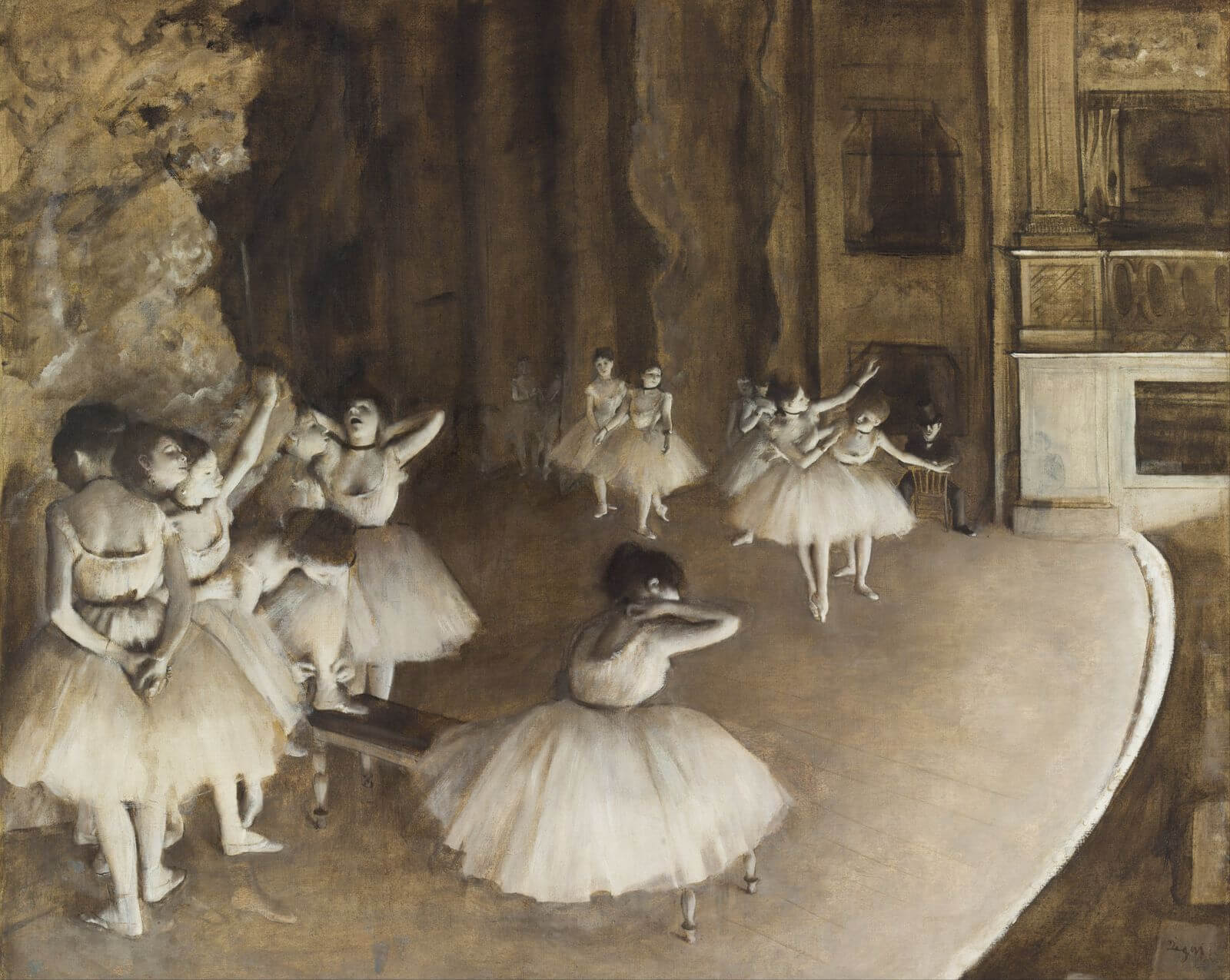 Ballet Class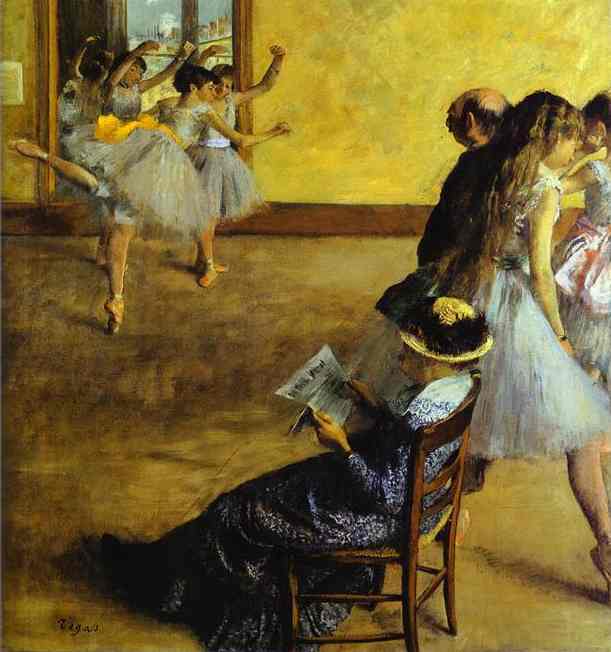 Four Dancers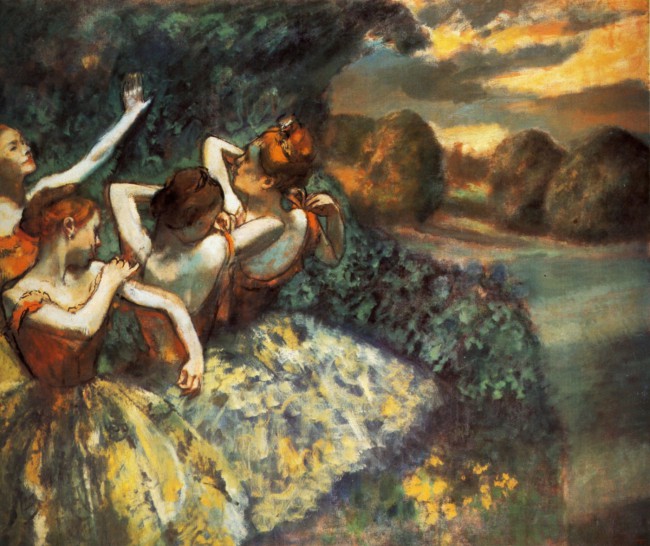 Blue Dancers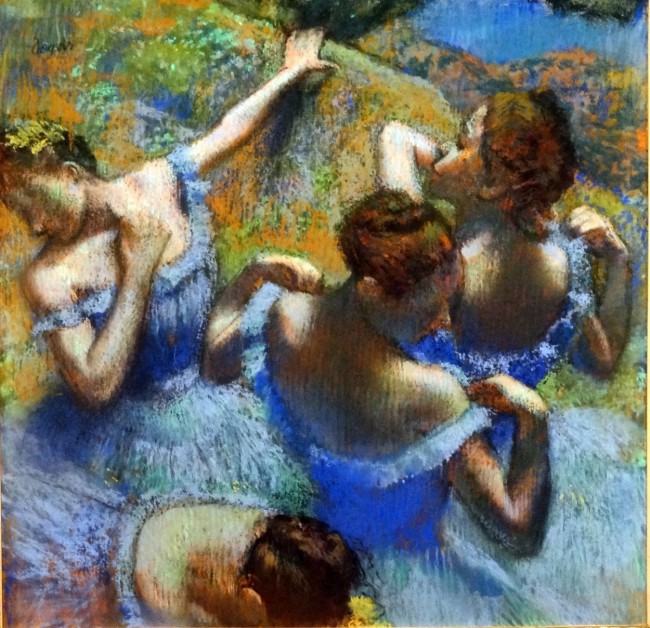 Ironers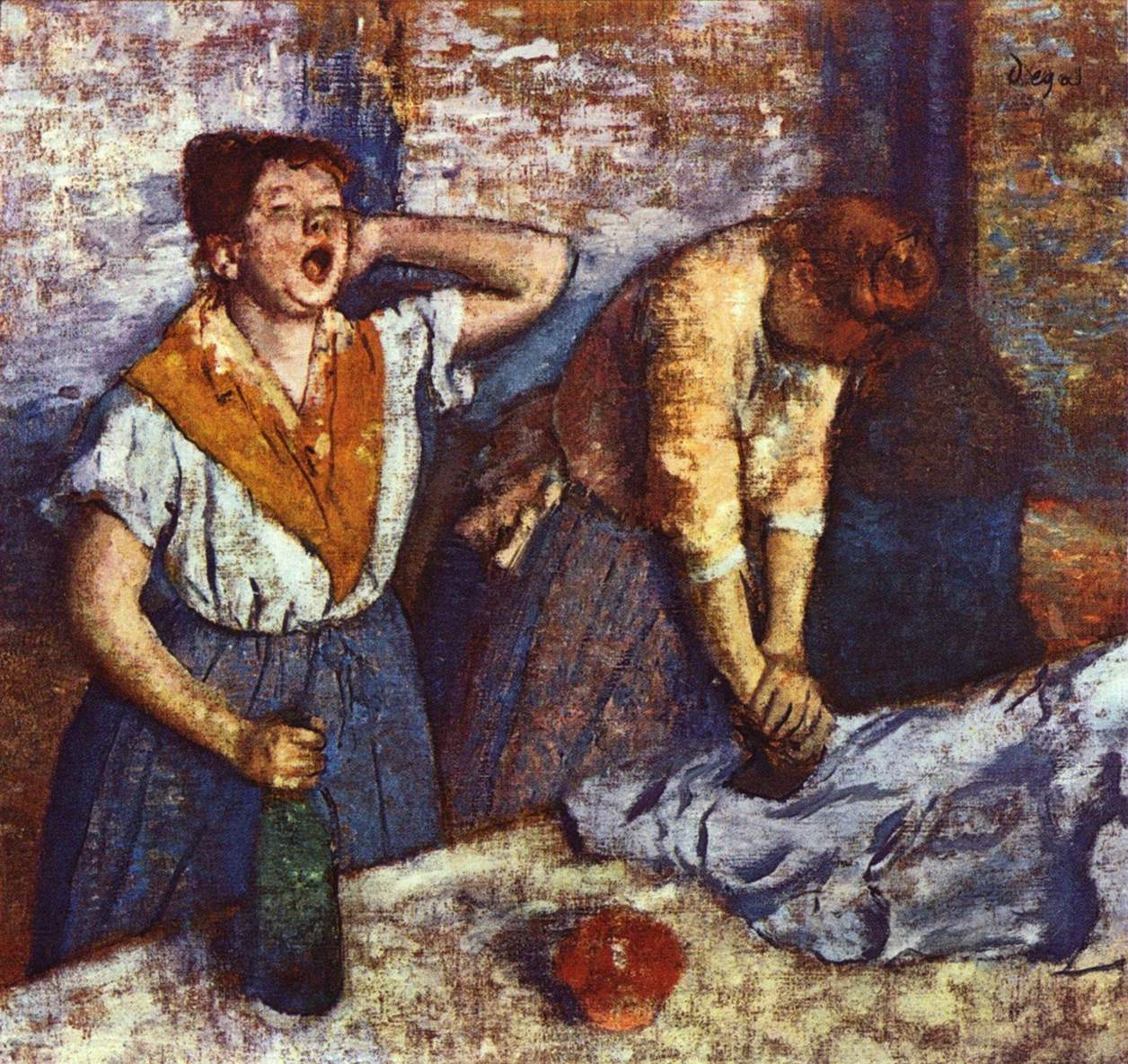 Stroller At The Races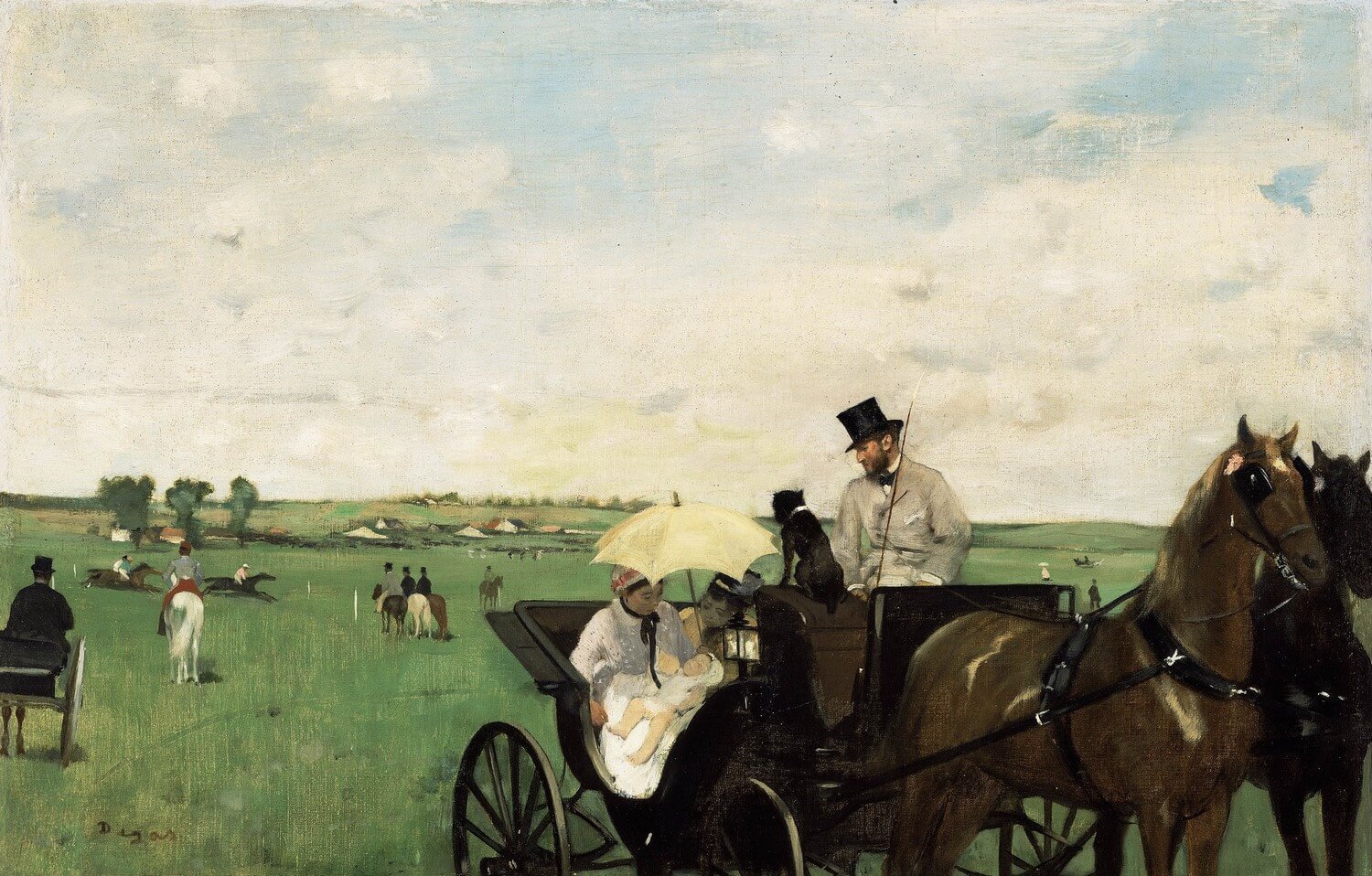 Opera Orchestra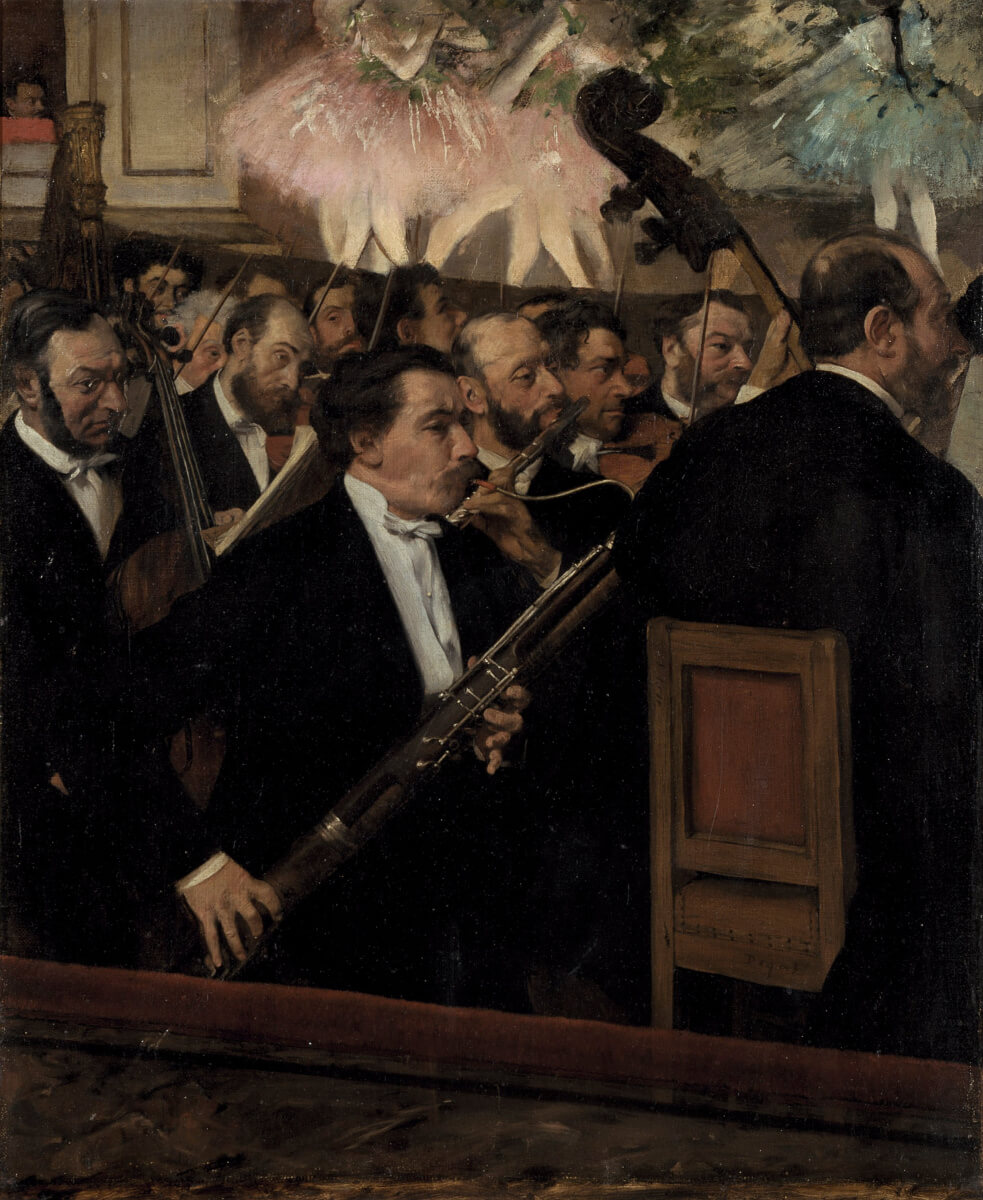 Concord Square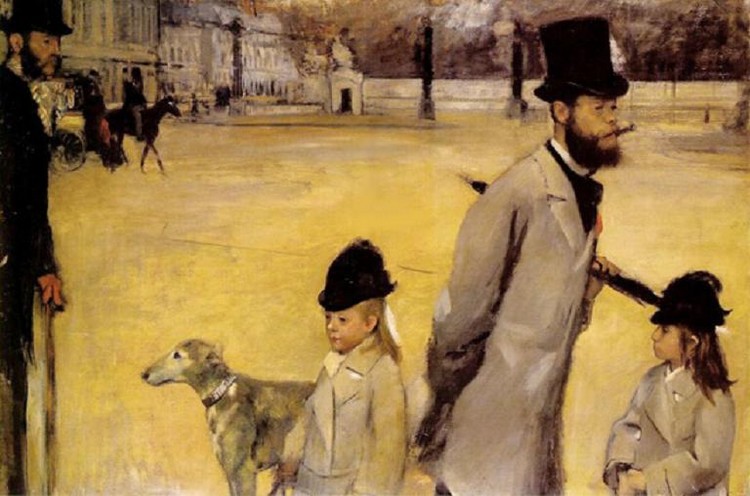 A Woman Combing Her Hair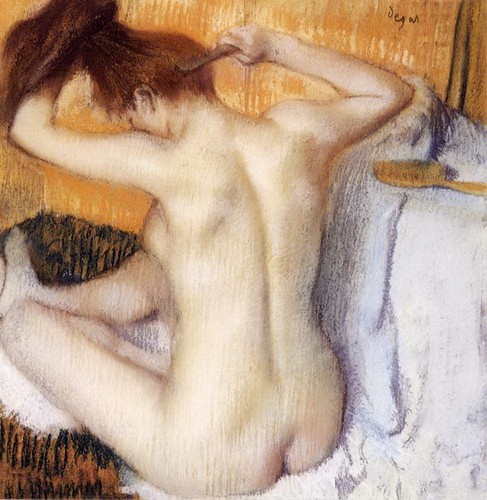 Ballet Rehearsal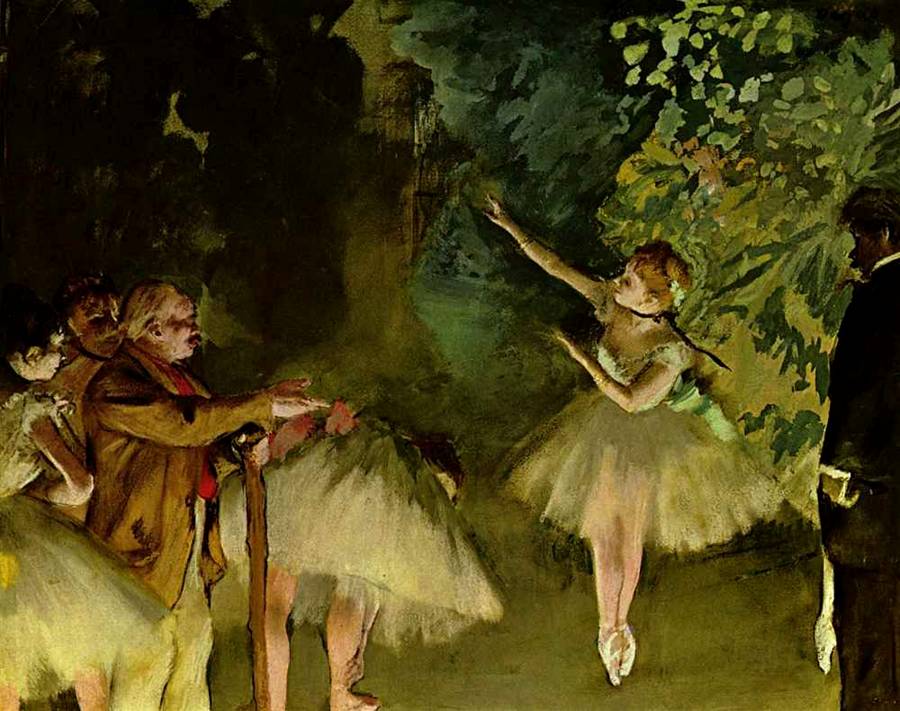 Dance Class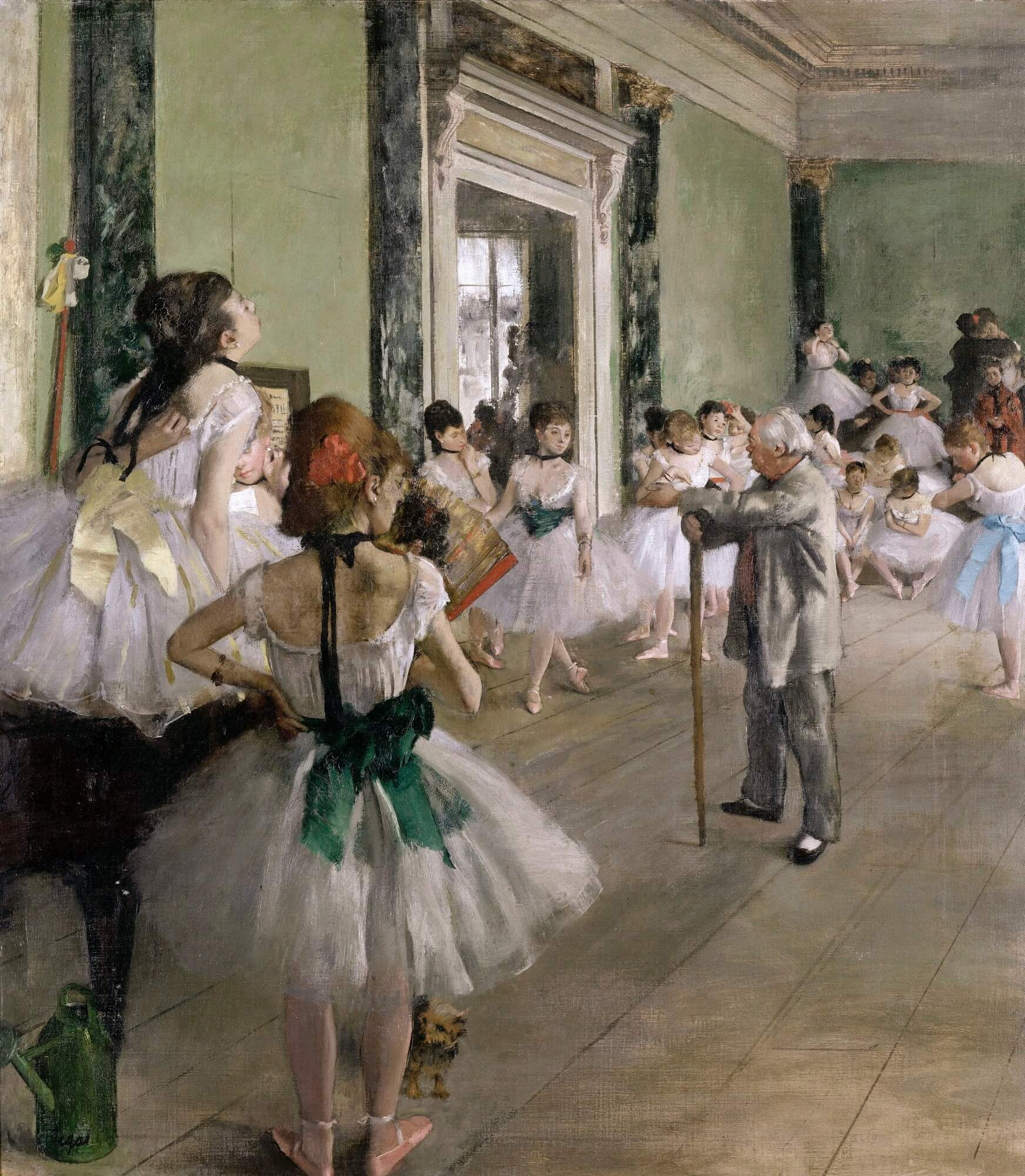 Dancer At The Photographer'S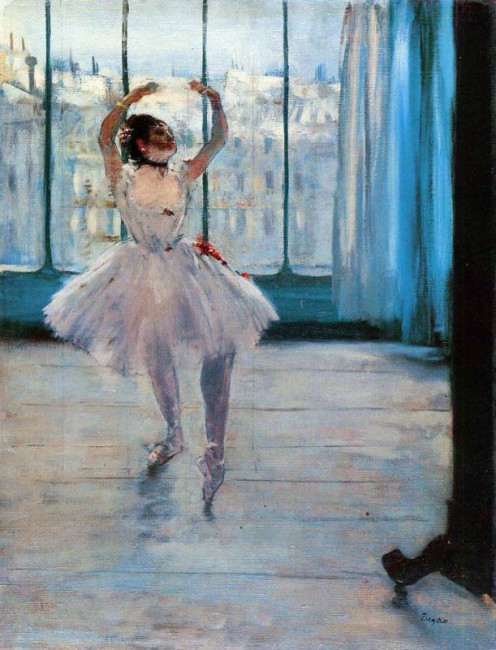 Woman At The Vase With Flowers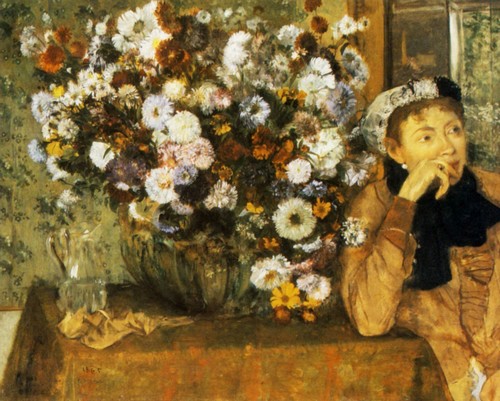 The Star