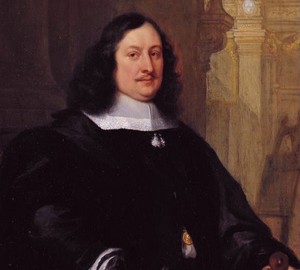 Year of birth: December 15, 1610
Date of death: April 25, 1690
Country: Holland
Locations of the artist's works: Hermitage Prado Museum Dresden Gallery
Biography:
David Teniers the Younger, an outstanding Flemish painter of the 17th century, was born in 1610 in Antwerp. His father, David Teniers the Elder, was also an artist, and his son received his first lessons in drawing and painting from him. The financial difficulties of his father, according to researchers, on the one hand, were the reason for the rather difficult young years of the future master, and on the other – prompted him to start earning his own bread with his work and achieve recognition. However, an important contribution to the success of David made his very successful marriage at twenty-seven years, the daughter of the famous painter Jan Bruegel the Elder, Anne Bruegel. She was also a painter, a pupil of Rubens himself, and the marriage helped Tenirs gain the patronage of the master, which then grew into a strong friendship. In 1644, David took a position in the Guild of Artists of Antwerp – the Guild of St. Luke and gradually gained fame in local circles of artists and connoisseurs of painting. The viceroy of the Spanish Netherlands, Archduke Leopold Wilhelm, began to patronize Théniers and invited him to his palace at Coudenberg in 1651. Teniers became court painter and curator of an extensive gallery. One of David's most famous paintings depicts them both in the background of numerous paintings from the archduke's collection. Incidentally, Tenirs was commissioned to publish an album of 244 engravings that were reproductions of paintings from this collection. The album was published in 1658 and was the first-ever illustrated catalog of a private art collection. In later years, Teniers worked extensively and successfully on commission. Among his most famous clients were King Philip IV of Spain and the Dutch king William II of Orange. The artist even tried to obtain for himself a title of nobility, but without success. In 1656 the painter was widowed. Six months later he remarried Isabella de Frene, who was sister to the Consul of Brabant. In 1662, David acquired his own castle near the town of Vilvorde. Teniers played a very important role in founding the Antwerp Academy of Arts, and in 1663 he became its first rector. At the same time he was awarded the long-awaited title of nobility and from that time he stopped charging for his paintings. At the end of his life, the artist suffered from numerous illnesses. In addition, the children of the second marriage after the death of his mother in 1683 initiated a multi-year lawsuit against his father, which did not end even after the death of the artist in 1690.
Paintings by Teniers the Younger
A Village Festival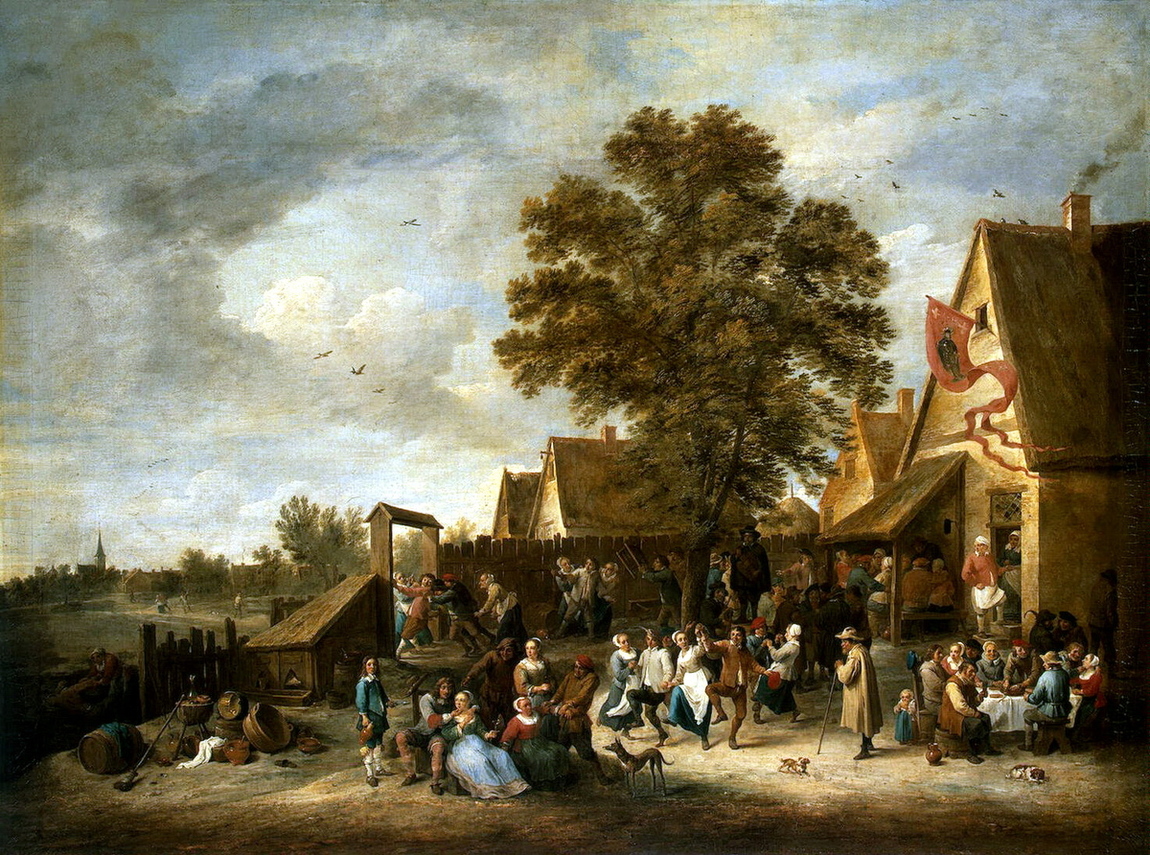 Duo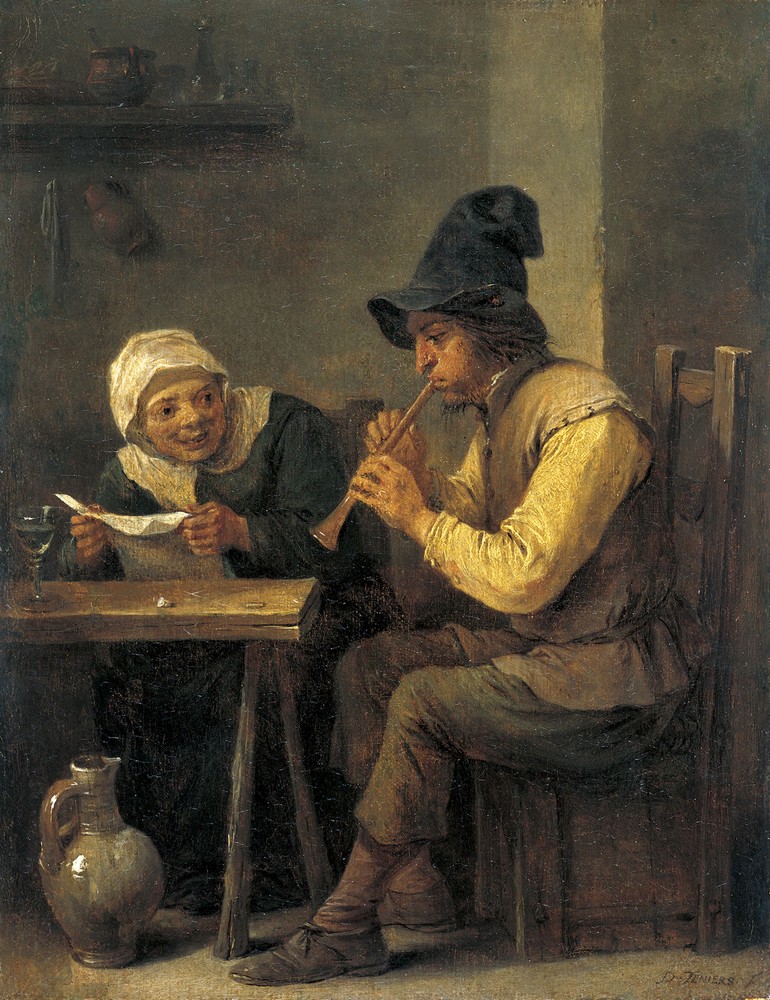 The Flutist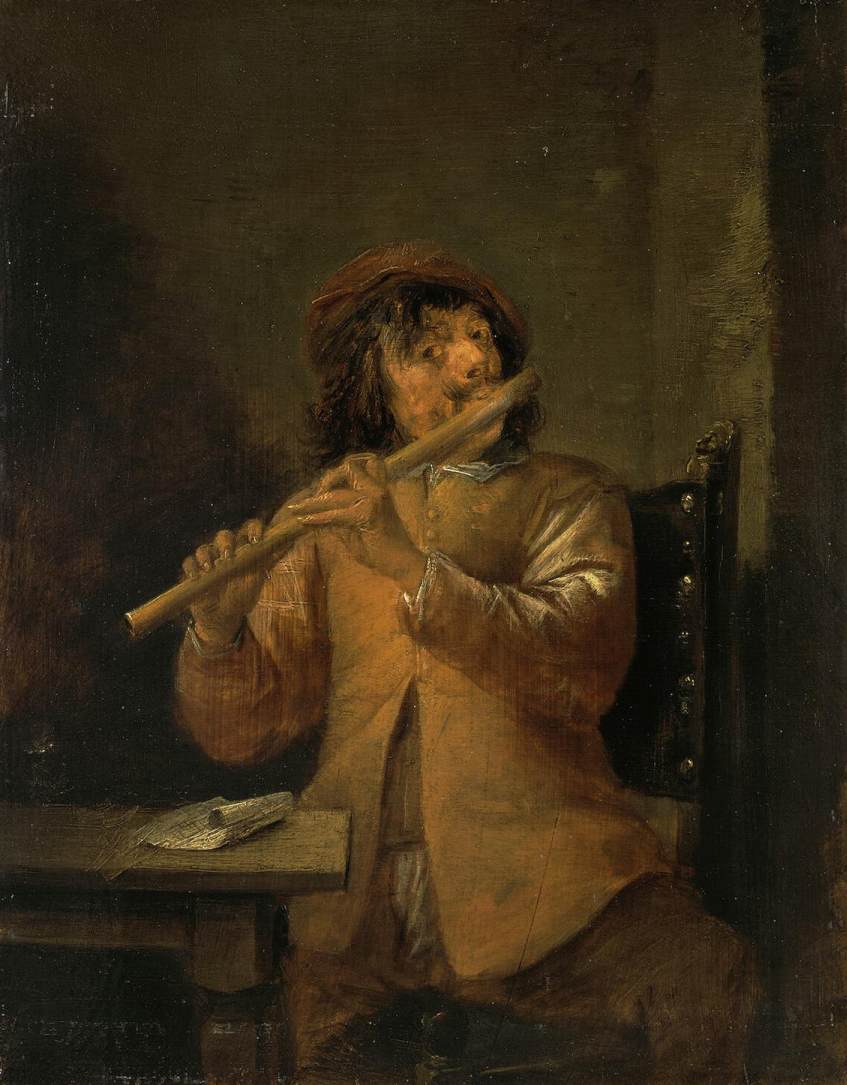 Mountain Scenery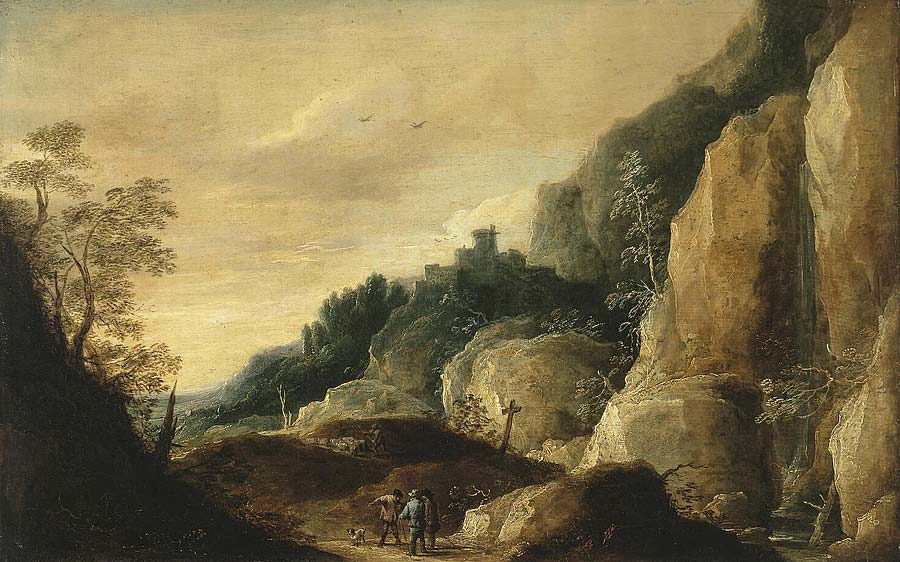 Group Portrait Of Members Of The Rifle Guild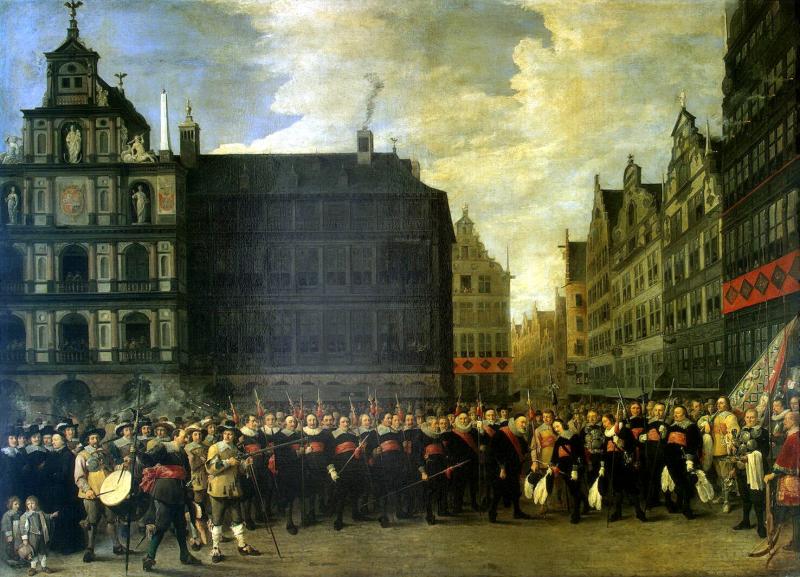 Karaulnia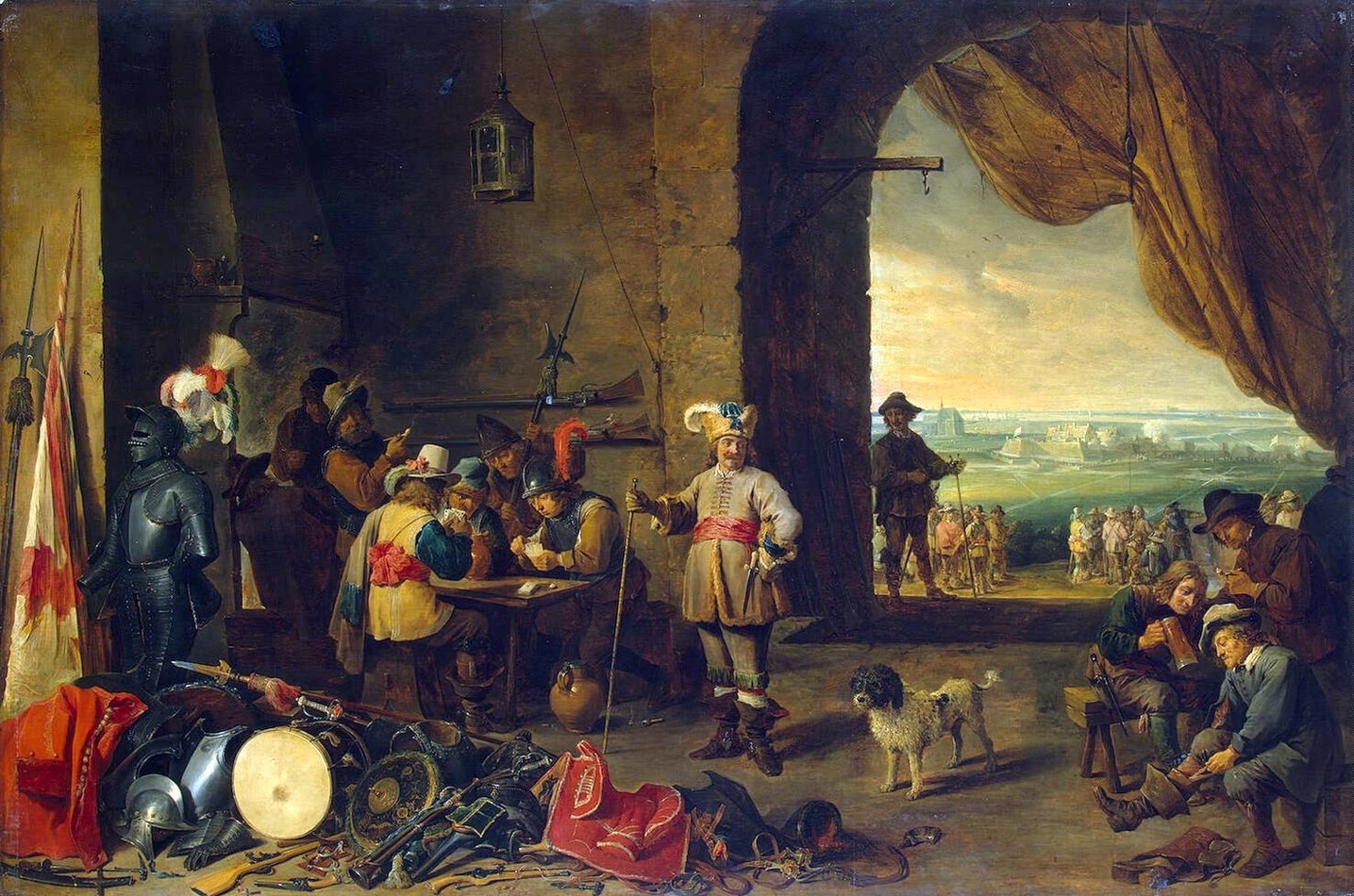 Cartwrights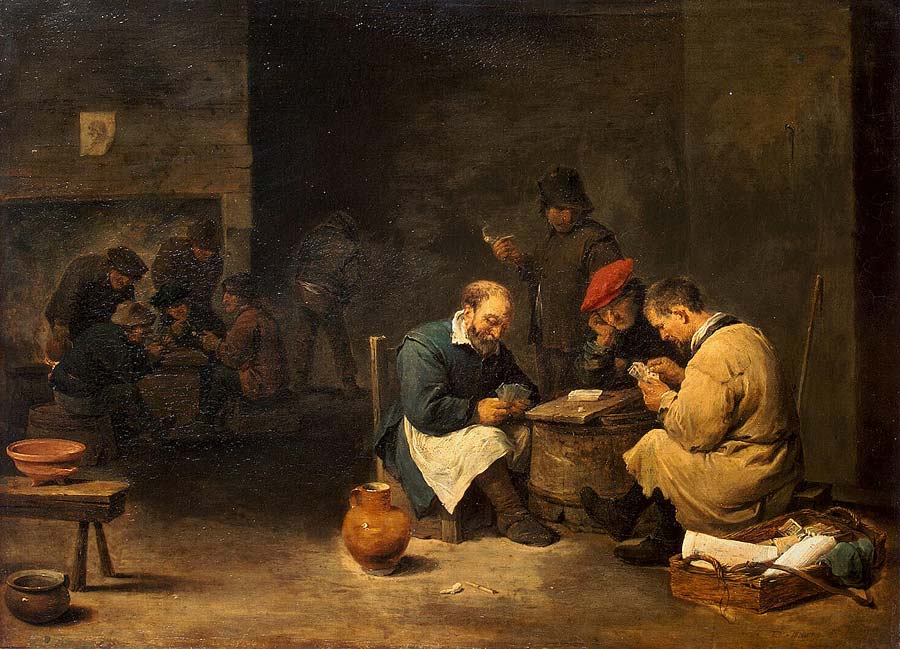 Peasants Playing Dice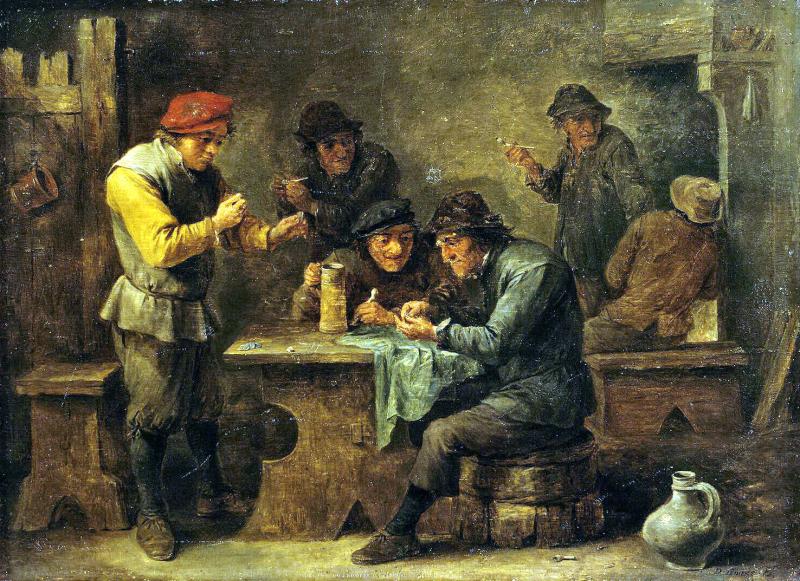 Kitchen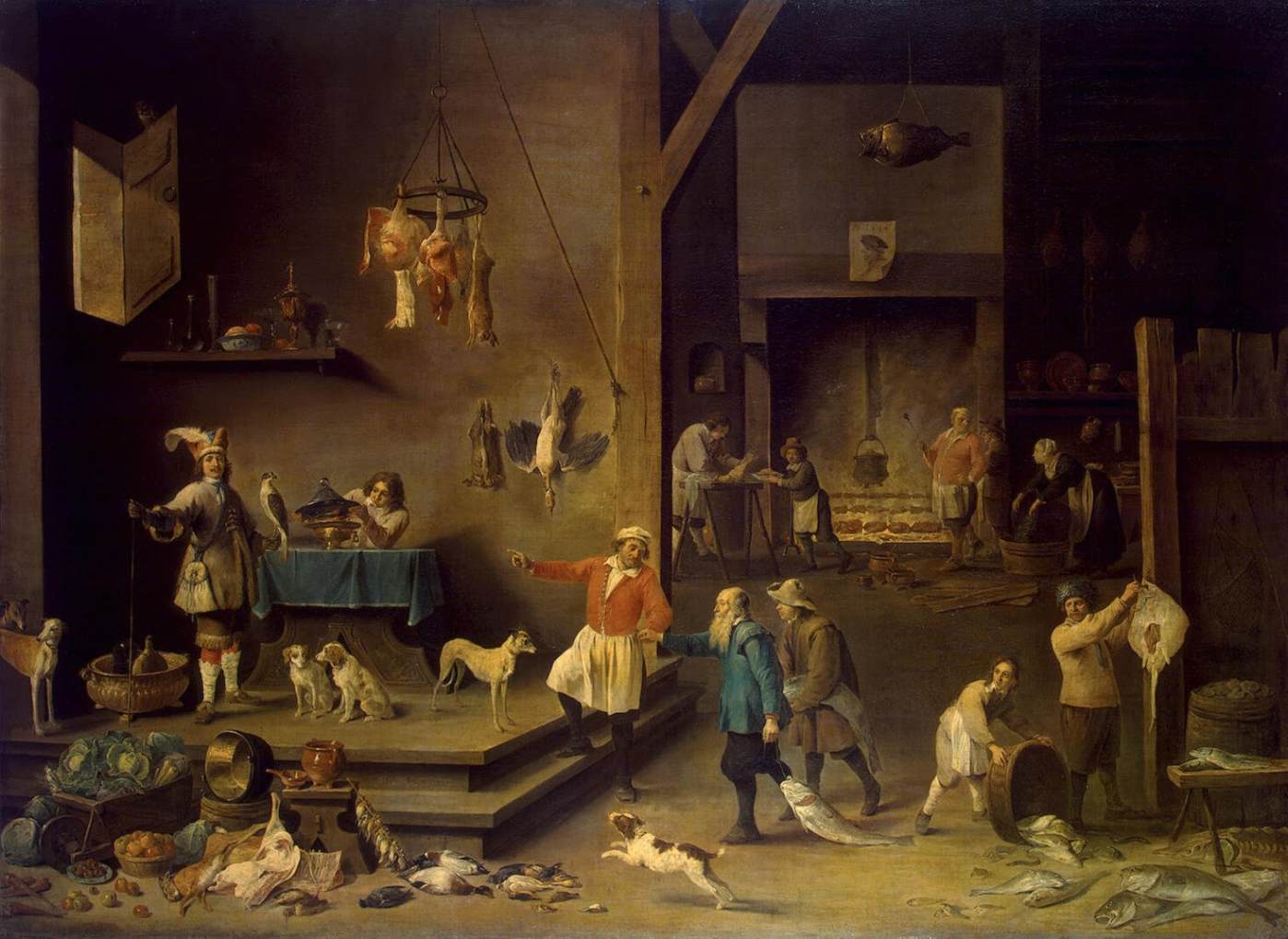 Smokers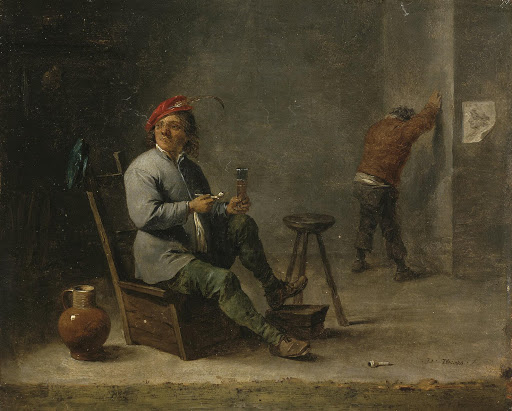 Shepherd And Shepherdess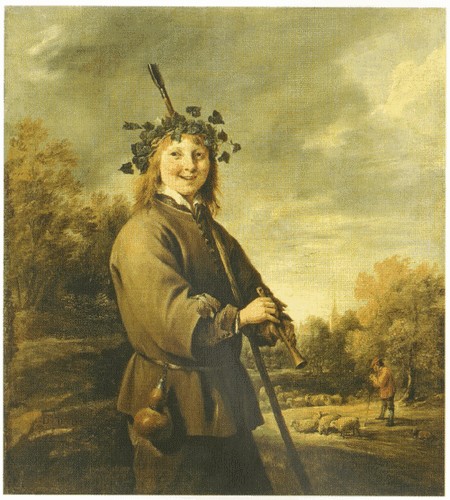 Landscape With A Tower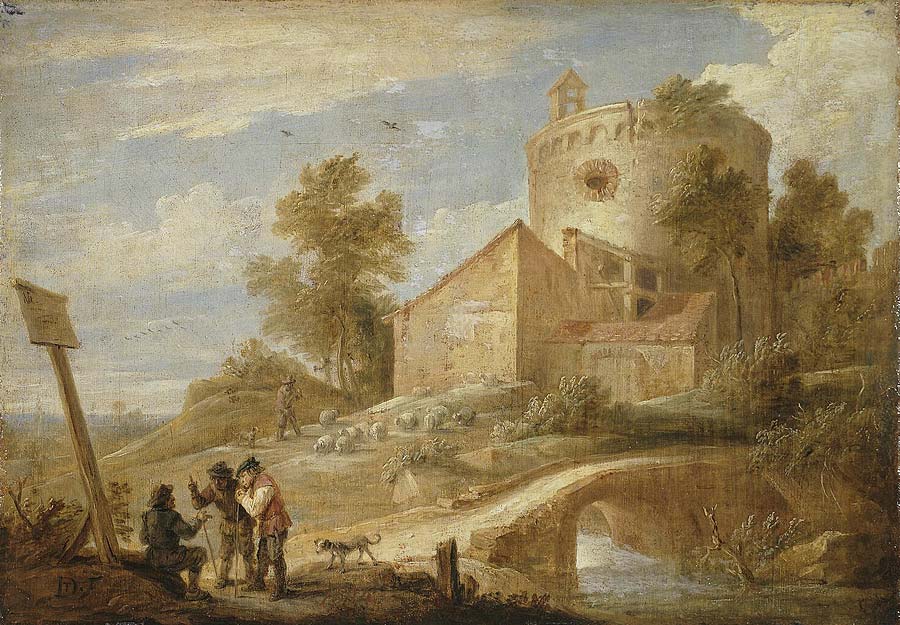 Landscape With A Rustic Zucchini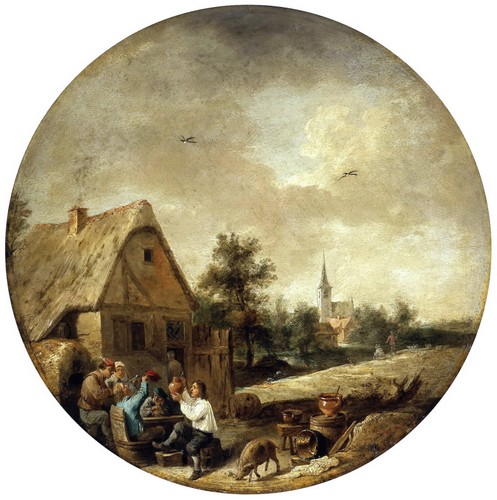 Landscape With A Grotto And A Group Of Gypsies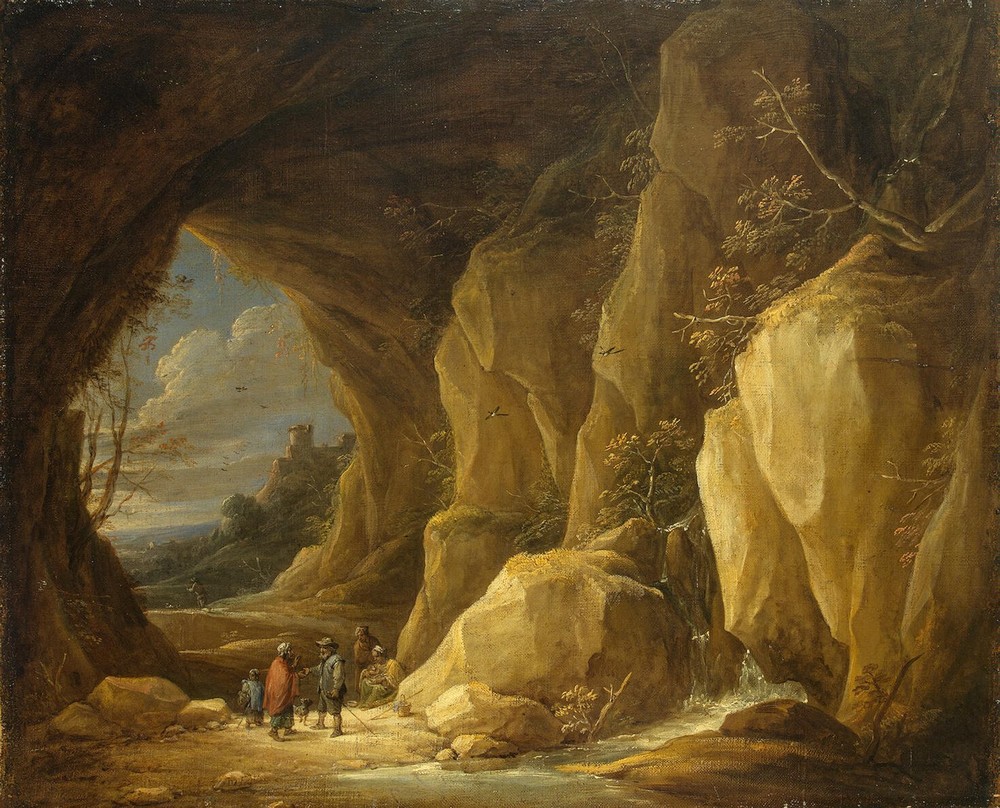 Landscape With Shepherds And Flock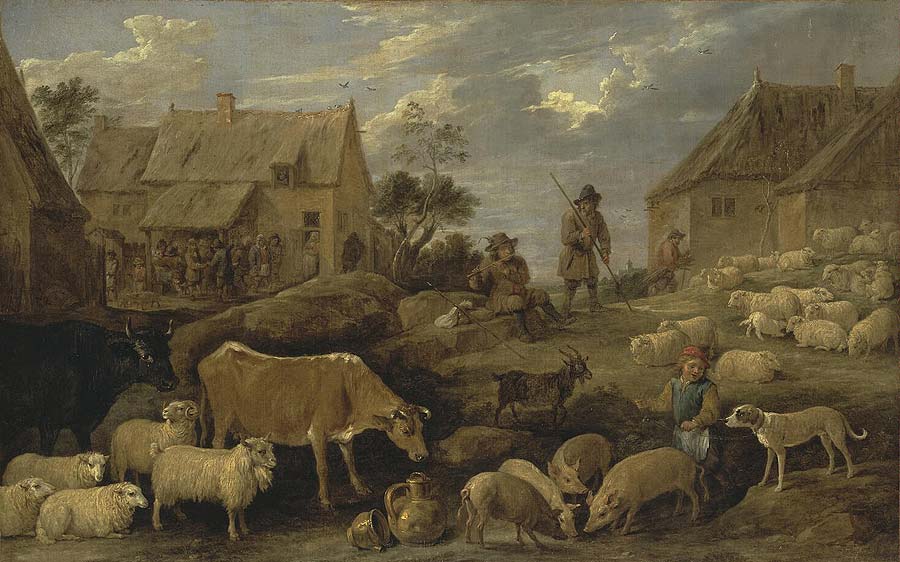 Portrait Of Bishop Anthony Trista And His Brother Eugene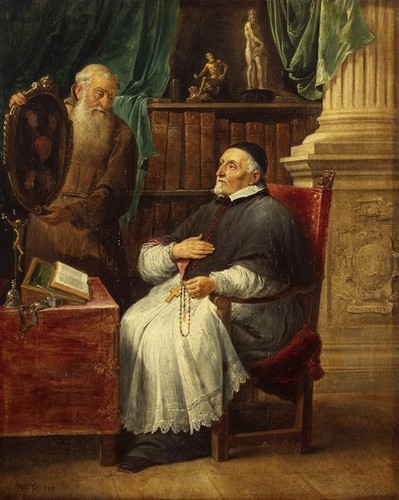 Seaside Harbor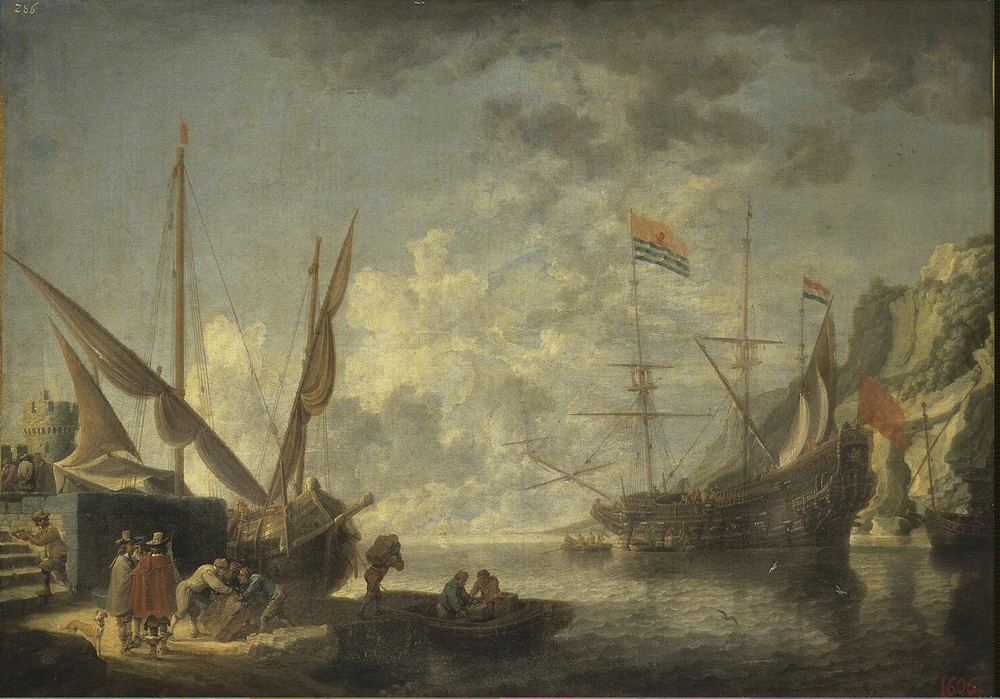 Rural Festival At The Crescent Moon Pub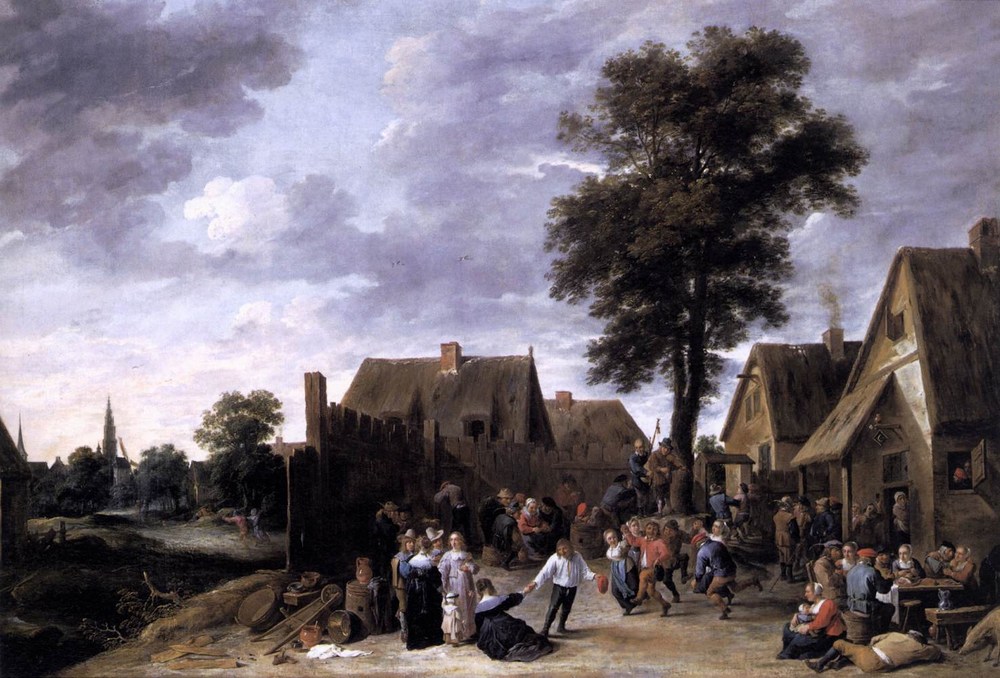 The Meeting Of St. Anthony The Great And St. Paul The Hermit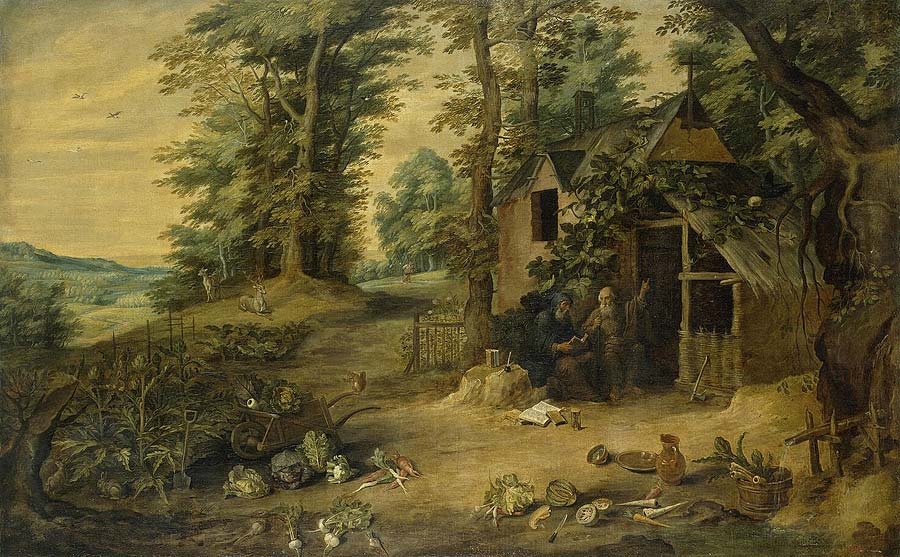 Harvest (Summer)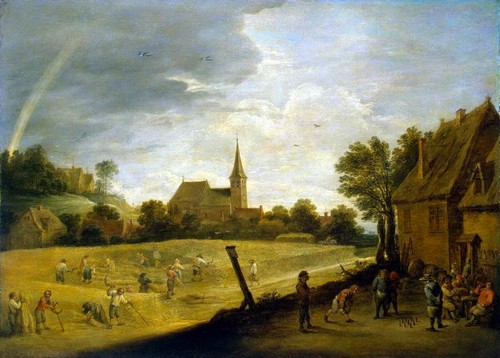 A Painter In His Studio