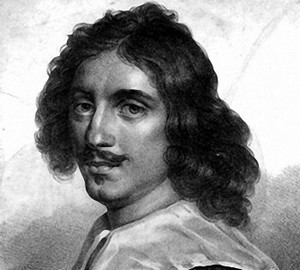 Year of birth: 1600
Date of death: November 23, 1682
Country: France
Locations of the artist's works: Dresden Gallery Prado Museum Louvre Pushkin Hermitage Museum
Biography:
Claude Lorrain was born in 1600 in the Duchy of Lorraine to a family of peasants. The future master of classical landscapes first became familiar with drawing thanks to his older brother, who was quite skilled engraver on wood. Little Claude was barely thirteen years old when he, accompanied by one of his distant relatives, went to Italy, where he spent almost the rest of his life. The way in a great painting the boy began by becoming a servant in the house of the Roman landscape painter Agostino Tassi. Here he gained much needed knowledge of technique. From 1617 to 1621 Claude lived in Naples, as a student of Gottfried Wells, and there is no doubt that this period has left an indelible mark on the future of the artist. It was here that the young Lorrain became interested in depicting seascapes and coastal landscapes, and this genre in the future took a significant place in his creative legacy. Returning to Rome, Claude again appeared in the house of Agostino Tassi, now as one of his best students. At twenty-five, Claude returned briefly to his homeland, where he helped paint the cathedrals of Claude Derue – the court painter of the Dukes of Lorraine. From 1627 until the end of his days the artist lived in Rome. For a time he executed landscape frescoes on commission, decorating cathedrals and mansions. But gradually he concentrated more and more on easel painting, and often spent day after day in plein air, depicting his favorite landscapes and architectural views. The depictions of people were given to him if not with difficulty, certainly without inspiration. The rare figurines of characters on his canvases play a purely auxiliary role, and in most cases painted them not himself, but his assistants, friends or pupils. During this period, Lorrain mastered the technique of etching and reached quite decent heights, but by the early forties, he gradually lost interest in this technique and concentrated entirely on landscape painting. Since the 30s he began to have very prominent customers: first the French ambassador to the papal court, then – the Spanish King Philip IV, and later – the Pope Urban VIII. Claude became fashionable and popular, the demand for his works was constantly growing. To the artist came wealth, he rented a three-story mansion in the center of Rome, next door to another prominent artist – Nicolas Poussin. Throughout his life Claude Lorrain was never married, but in 1653 his daughter Agnès was born, and it was to her after the death of the artist in 1682 went all his possessions.
Paintings by Claude Lorrain
Morning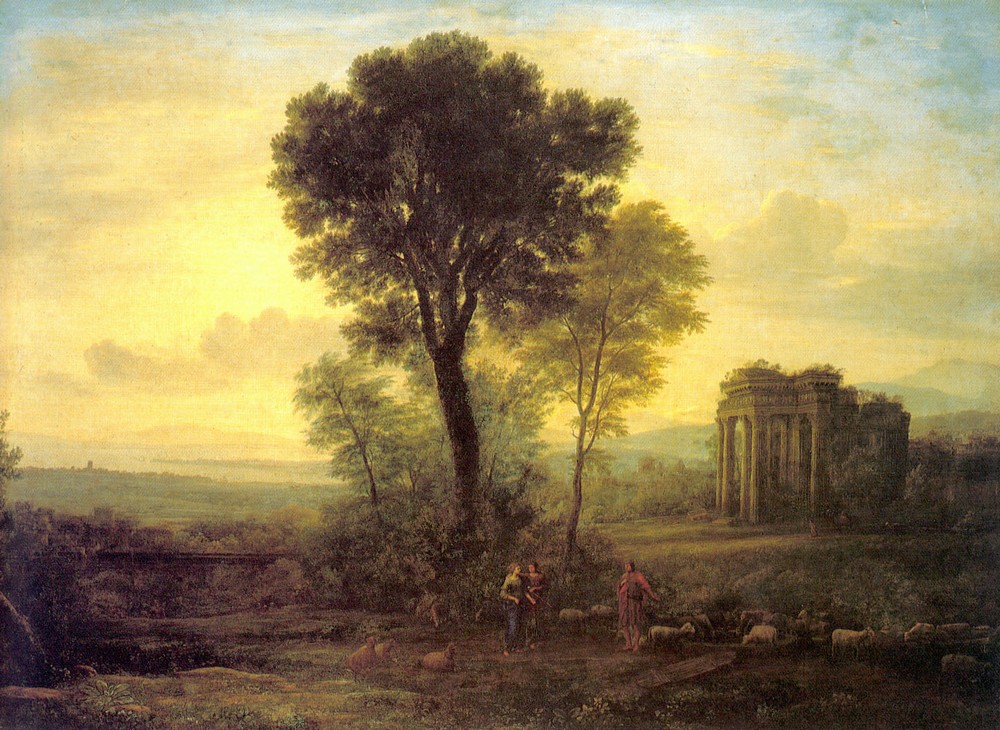 Sailing Of The Queen Of Sheba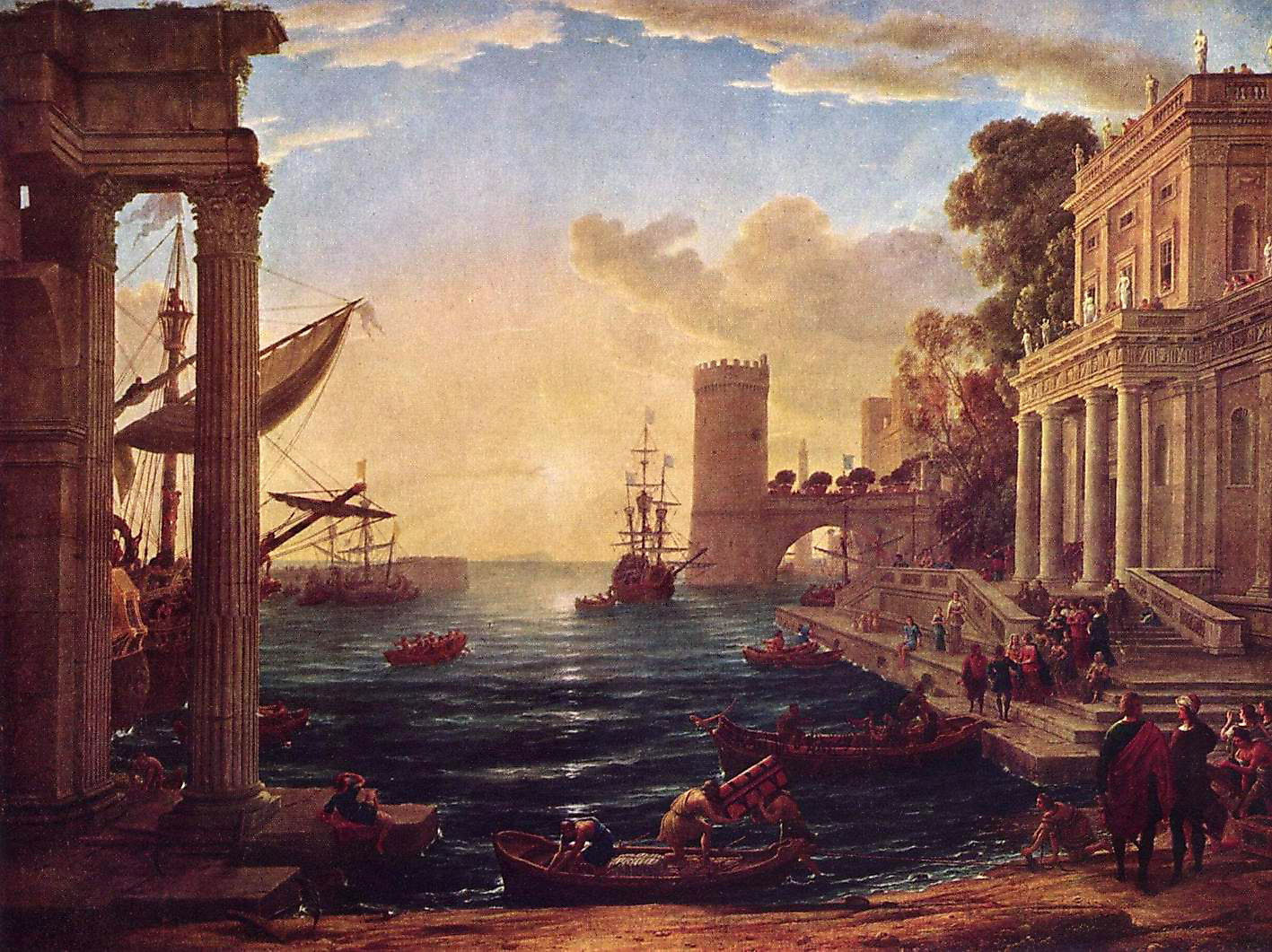 Landscape With Merchants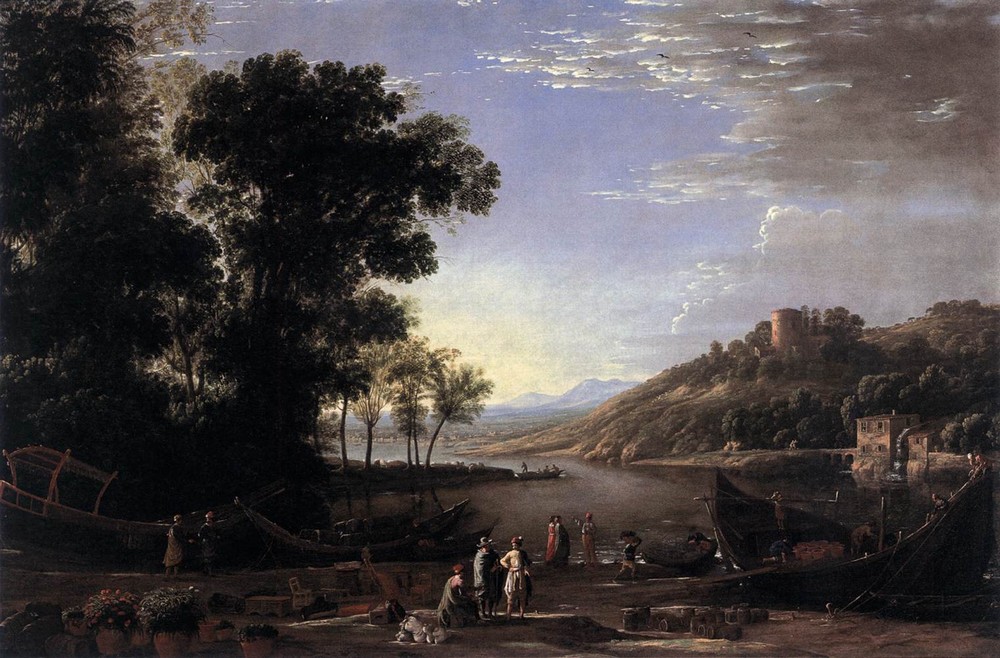 The Abduction Of Europe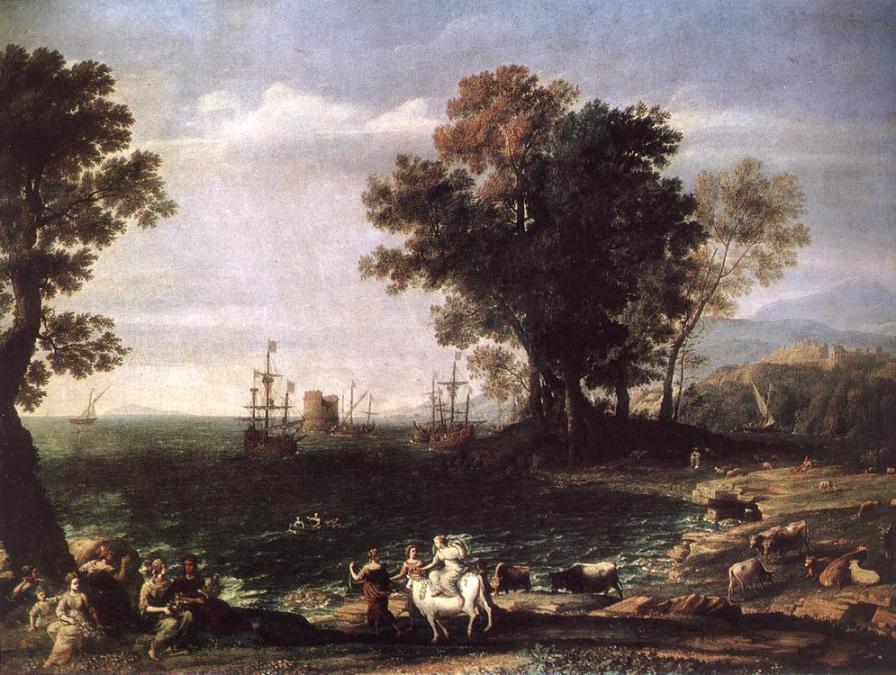 Noon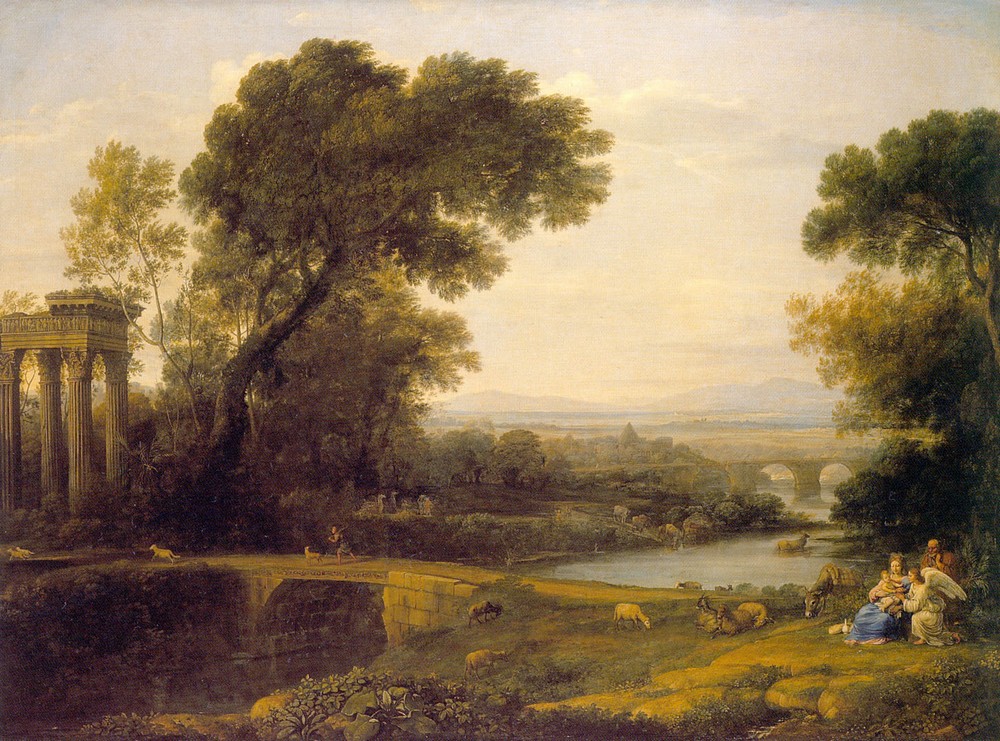 Port At Sunset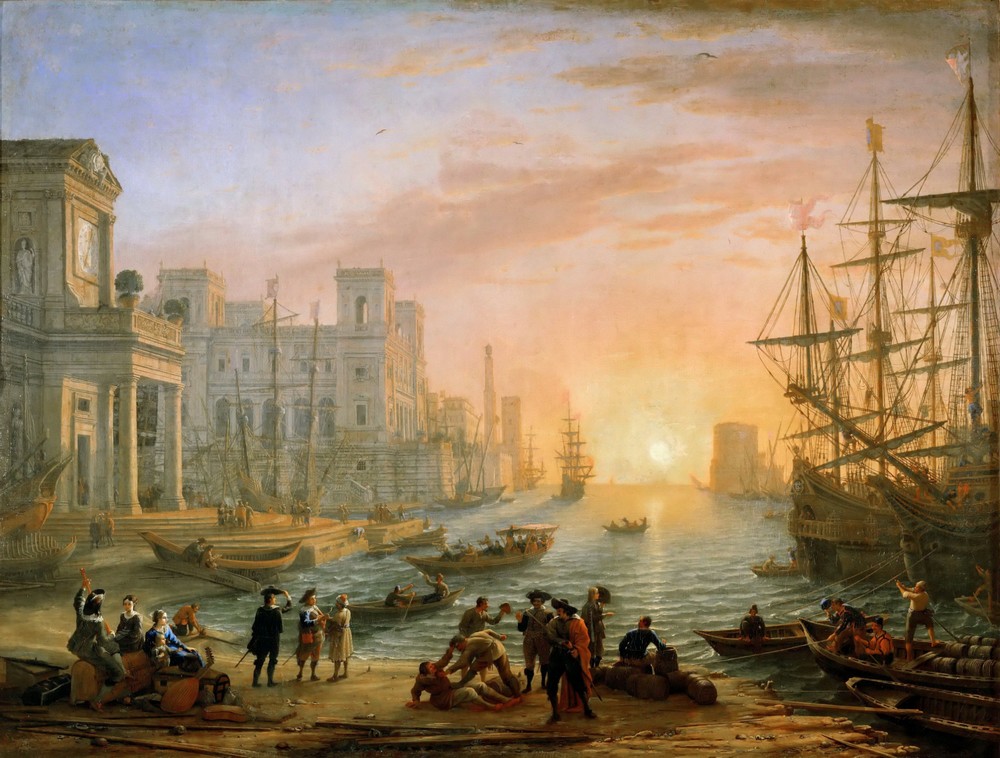 Cleopatra'S Arrival At Tara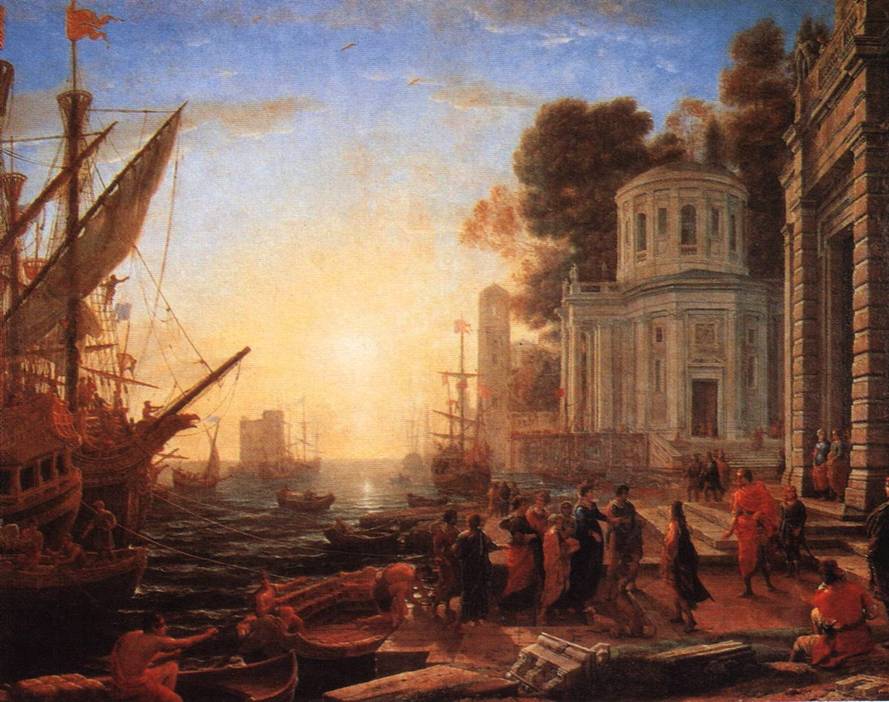 Morning At The Harbor