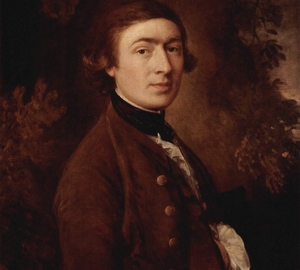 Year of birth: May 14, 1727
Date of death: August 2, 1788
Country: England
The artist's work is located:
Biography:
Thomas Gainsborough was a famous English portrait painter of the 18th century. The artist was born in 1727 into an English family with many children. The boy's talent for painting began to show in early childhood. There was no such tree, rock, ravine, roadside pole, which he would not have memorized and sketched them with accuracy by heart. When Thomas turned 13, he left to study in London. Here the boy studies under the famous portrait painter Francis Hyman. French engraver and landscape painter Hubert Gravelot, who taught Gainsborough French rococo style, also had a noticeable influence on his work. But the painter Antoine Watteau had the greatest influence on Thomas's style of work. The young artist's first paintings were small landscapes, which he often gave to merchants for a penny. Gainsborough then began to paint portraits. The earliest work with the artist's signature was painted in 1745. In the background of the landscape was a portrait of a bull terrier, and on the other side of the picture Thomas signed "Remarkably clever dog." A portrait of the dog's owner, Henry Hill, was also painted at the same time. In time Gainsborough began to achieve success, and in 1745 he already has his own studio. In July 1746, the 19-year-old artist creates a family. Soon Thomas returns to his homeland, where his father dies. But after this sad event came and joyful – the artist had his first daughter, who was named Marie. Together with his family after a while he moved to Ipswich, where his second daughter, Margaret, was born. Gainsbrough's main livelihood was portraits, the style of which he imitated Hogarth. From him he learned the immediacy of perception, thinking more about likeness, striving to paint the everyday human face. In early 1760, after moving to the spa town of Bath, Thomas becomes very popular. He paints portraits and fulfills many commissions from local and metropolitan aristocrats. During this period, his work is influenced by Van Dyck, but over time the artist develops his own style. Thomas' portraits are laden with lightness, elegance, and refinement. Gainsborough's works begin to be regularly exhibited in London. Especially popular during this period are "Eliza and Thomas Linl" and "Lady in Blue". In 1770 the artist paints the famous portrait "The Blue Boy", where the landscape is juxtaposed with the boy in a suit of blue. Three years later, Thomas finally moves to London. Even King George III begins to patronize the artist. It should be noted that in the creative works of Gainsborough plays a more important role in the landscape, in contrast to other portraitists. In his last years of life, Thomas painted tender, sometimes sentimental portraits of peasants and children, landscapes and genre scenes. The famous artist died in August 1788.
Paintings by Thomas Gainsborough
The Girl With The Pigs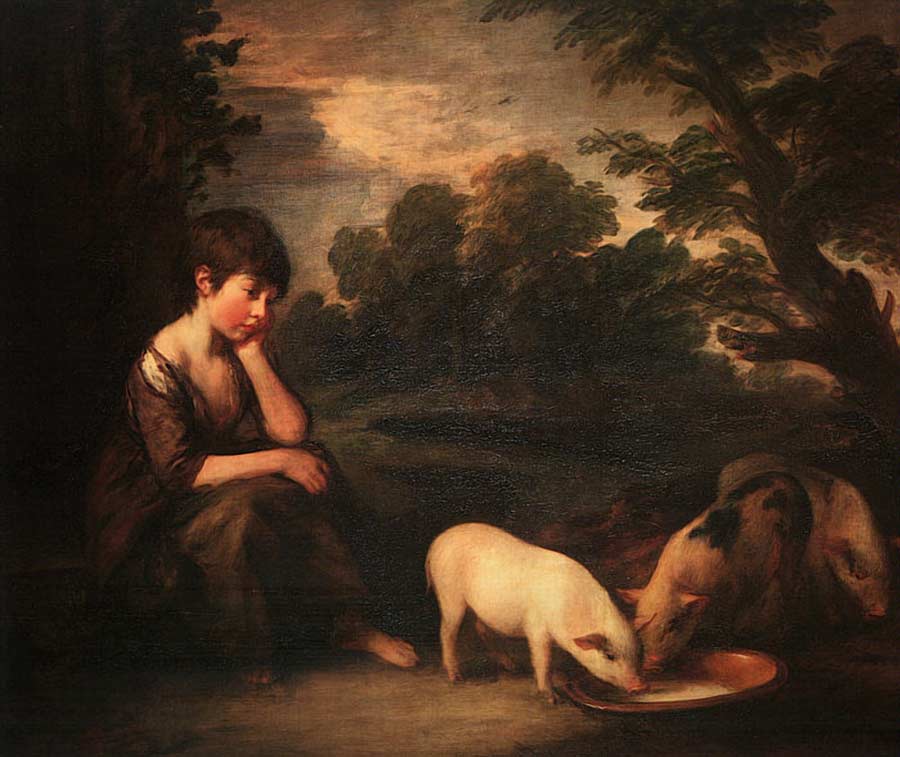 Artist'S Daughters Chasing A Butterfly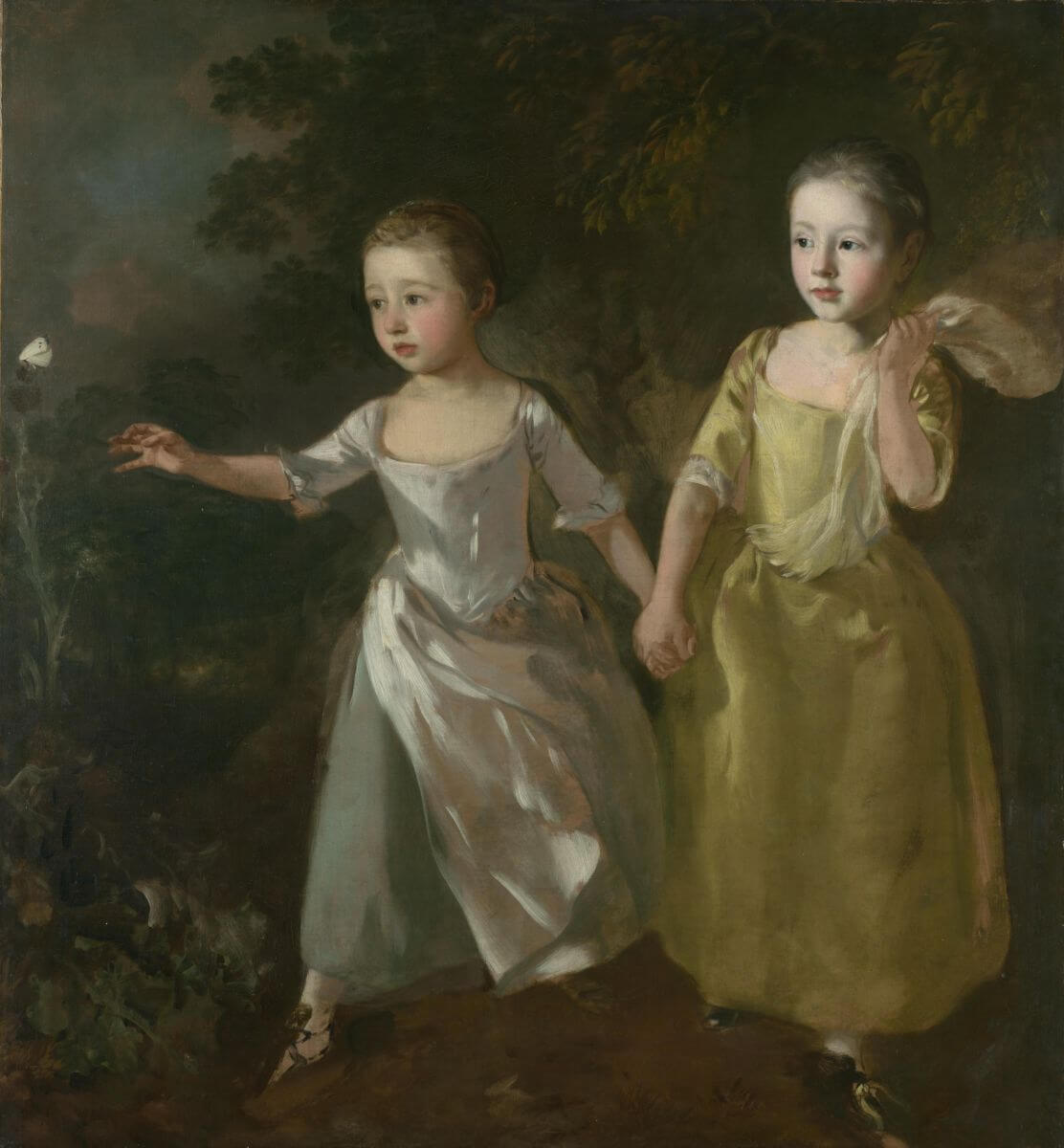 Cornard Forest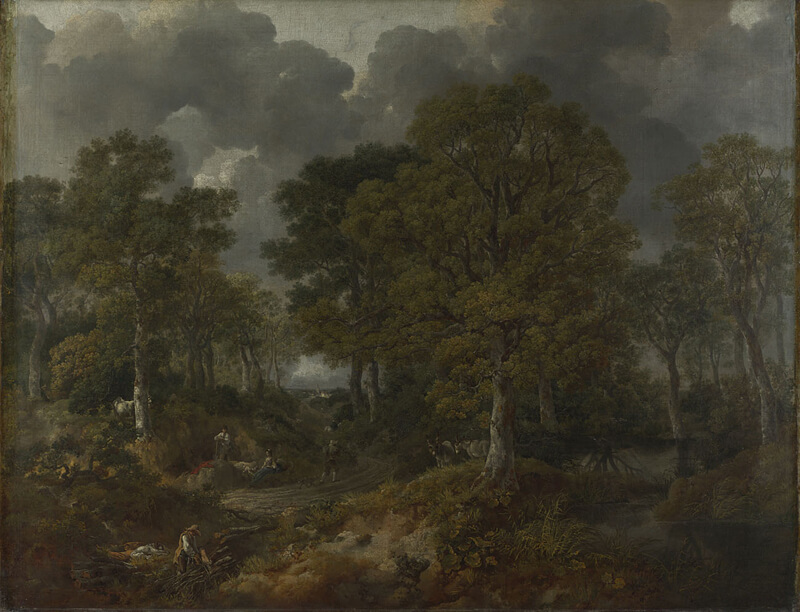 The Boy In Blue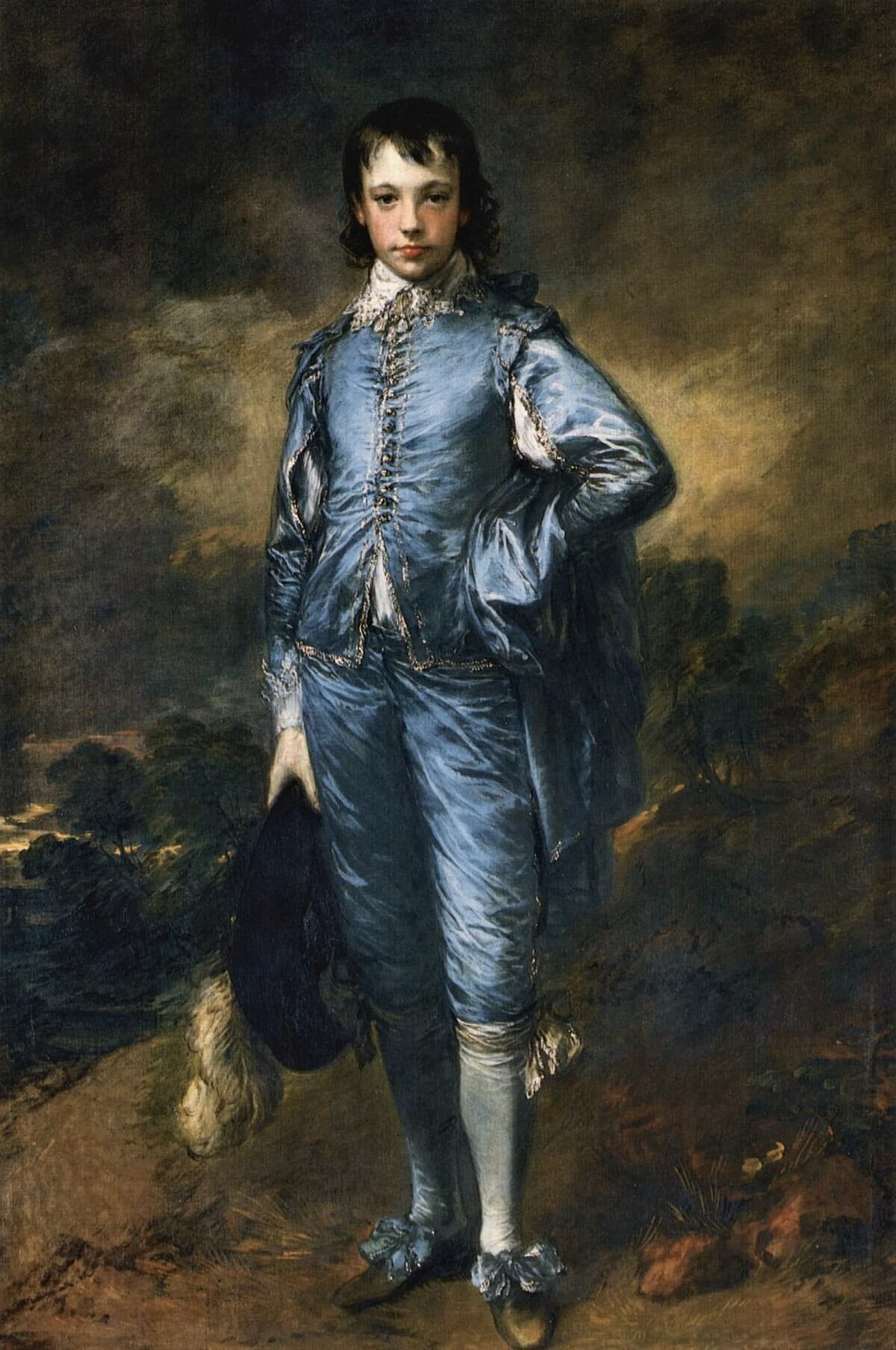 Portrait Of The Lady In Blue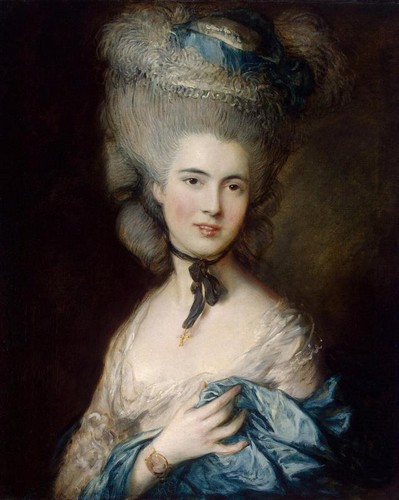 Portrait Of Mr. And Mrs. Hallett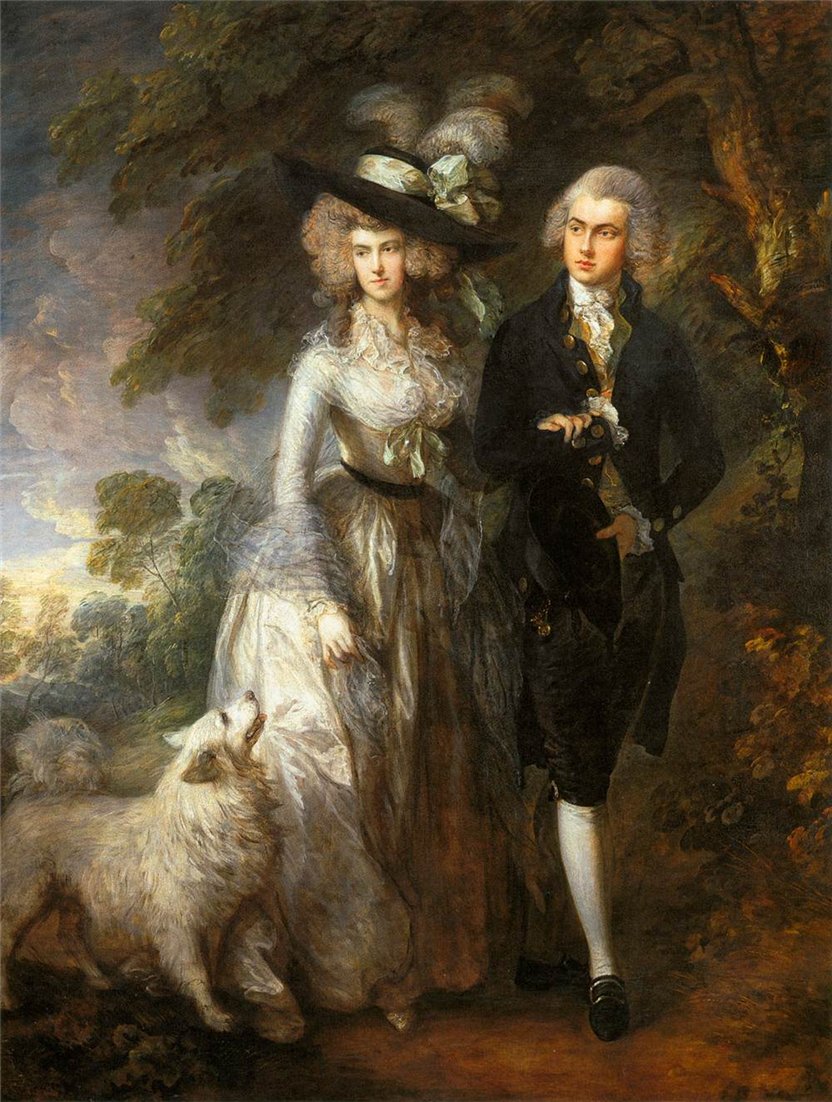 Portrait Of Robert Butcher Of Walthamstow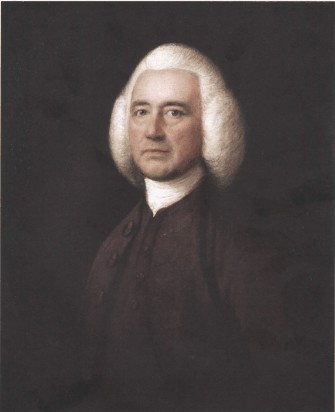 Market Voz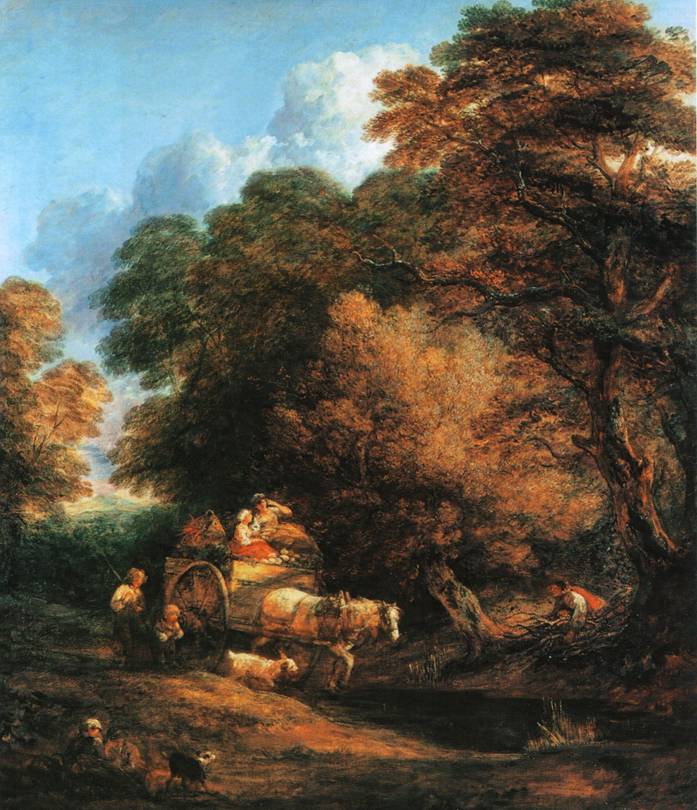 Portrait Of Mrs. Sheridan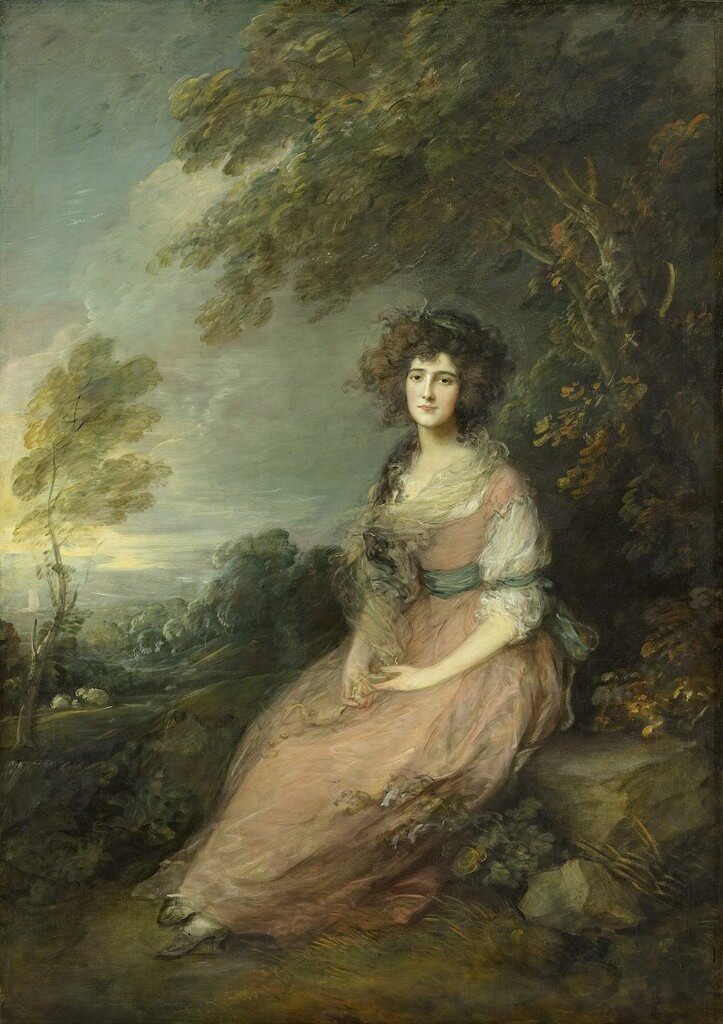 Harvested Crops Lying On A Wagon