JEFFREY HARRIS, b. 1949 Akaroa
A self-taught artist, Harris has been painting since 1970, and was the recipient of the Frances Hodgkins Fellowship, University of Otago, in 1977.
Then a prolific painter, Harris's works over the next two decades depicted couples or family groups in various daily situations. They were largely autobiographical, highly symbolic and laden with emotional impact. He was one of New Zealand's most well-known expressionist painters when he decided, in 1986, to move to Melbourne. There, he began to produce black and white abstract paintings, demonstrating his innate gift for powerful mark-making. During his time in Australia, until his return in 2000, his work was, for no good reason, little exhibited in New Zealand. Since his return his work has veered back to the figurative and has included series based on eastern European portraits, the cross as symbol and the crucifixion.
In September 2003, Harris was the paramount winner of the prestigious James Wallace Art Award. He received a $NZ 35,000 cash prize, a UK artist-residency and a round-the-world airfare. Aside from current works, a handful of his abstract and cross paintings are still available from his dealers and some earlier paintings appear for resale from time to time.
LINKS
. Jeffrey Harris Art New Zealand article by Peter Ireland, 1977, with several images
. Jeffrey Harris Art New Zealand article by David Eggleton, 2002 (several images)
. Jeffrey Harris Interview by Art New Zealand
. Jeffrey Harris on Brett McDowell Gallery, Dunedin, website
. Jeffrey HarrisCity Gallery Wellington, 2005
. Jeffrey Harris on Page Blackie Gallery website, Wellington
. Jeffrey Harris works in the collection of Te Papa Tongarewa, Wellington
. Jeffrey Harris Nigel Benson article in Otago Daily Times, April 2009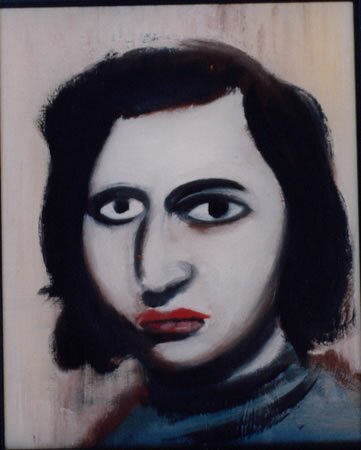 GALLERIES
Milford Galleries Dunedin
SELECTED BIBLIOGRAPHY
Art New Zealand 6, 'The Recent Small Paintings of Jeffrey Harris', Peter Ireland, 1977.
Art New Zealand 11, 'Three Dramatic Occasions', John Caselberg, 1978.
Contemporary New Zealand Painters, Volume 1 A-M, Jim and Mary Barr, Alister Taylor, 1980.
Art New Zealand 18, 'A Conversation with Jeffrey Harris', Ross Fraser and Paul Little, 1981.
Art New Zealand 20, 'Jeffrey Harris-Drawings', Leonard Bell, and 'Jeffrey Harris-Grahame Sydney, The Inner and Outer of Painting', Peter Leech, 1981.
Art New Zealand 24, 'Jeffrey Harris in Acceleration', Peter Leech, 1982.
Anxious Images (catalogue), Alexa Johnston, Auckland City Art Gallery, 1984.
Art New Zealand 33, 'Paintings as Questions', Peter Leech, 1984/85.
Artlink Vol. 5 Nos. 3&4, 'Ralph Hotere and Jeffrey Harris in Dunedin', Louise Wilton, 1985.
Art New Zealand 37, 'Like Tears in Rain', Ian Wedde, 1985/86.
New Zealand Art: A Modern Perspective, Elva Bett, Reed Methuen, 1986.
Art New Zealand 44, 'Collecting and Deflecting Art', Peter Leech, 1987.
NZXI (catalogue), Alexa Johnston, Auckland City Art Gallery, 1988.
Art New Zealand 78, 'Will the Real Jeffrey Harris Please Stand Up', Roger Taylor, 1995.
Contemporary New Zealand Art 3, Elizabeth Caughey & John Gow, Bateman Ltd, 2002.